The local fair in Vancouver stays open until Halloween. They call it "Fright Night" and do a bunch of haunted houses, and fun stuff in addition to the normal rides. I try to go every year because it's good stuff. Here's a couple shots from my visit last week.
Assent into darkness.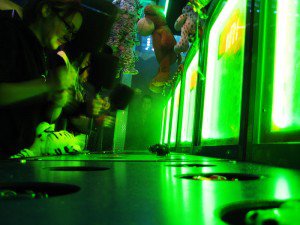 Games for toys.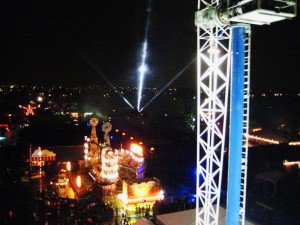 The view from the top of the "Corkscrew" ride. Moments before plunging downward.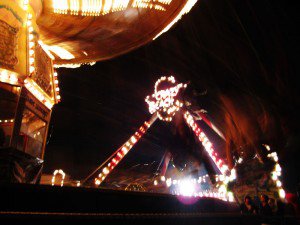 Swings. Ghost swings.
The swings are always one of my favorite rides. I really love them. I feel young.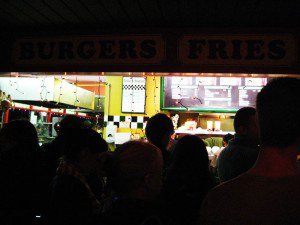 Lines for burgers.
It started raining and people were anxious in line.