Fresh Snowfall Greets Job Seekers at Big White
Nothing like a fresh coating of champagne powder snow to remind you that ski and snowboard season is on its way. And if you're considering a career on the slopes, the annual Big White job fair is the best place to start. Big White employs over 800 seasonal workers to perform a wide variety of jobs - front desk clerks for the Inn at Big White, on-hill reservations staff, guest services personnel, and of course, everyone's favourite - the humble lift operator - "liftie." There's something for everybody from entry level jobs to specialized positions where prior experience is a big asset.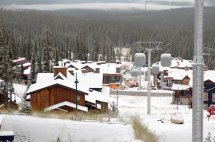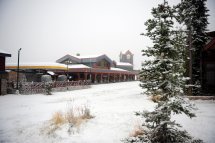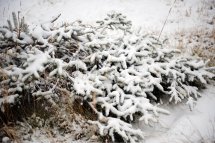 The job fair will be held at the Best Western Kelowna (2402 Highway 97 North) on Friday, October 16 from noon until 8:00 pm, and then from 9:00 am until 1:00 pm on Saturday. Job applicants should bring their resumes and be prepared for an interview.
Throughout the season, prospective job seekers can find out employment openings and fill in the online application form.
Headquartered in Kelowna, BC, Big White Ski Resort is a major employer and tourism economy driver in the Thompson Okanagan Tourism Region. Big White Ski Resort is located 55 kilometres east of Kelowna and its anticipated opening day is December 5, 2009.