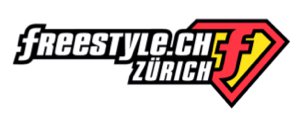 Blue skies prevailed this weekend as over 32,000 freestyle.ch visitors soaked up freestyle sports at its finest. Making its debut on European soil, the impressive mini-MegaRamp stole the show as snowboarder Halldor Helgason, freeskier Elias Ambühl, FMXer Dany Torres , and skateboarder Pierre-Luc Gagnon all came out as big winners during a blockbuster weekend of action at Landiwiese Park in Zurich, Switzerland.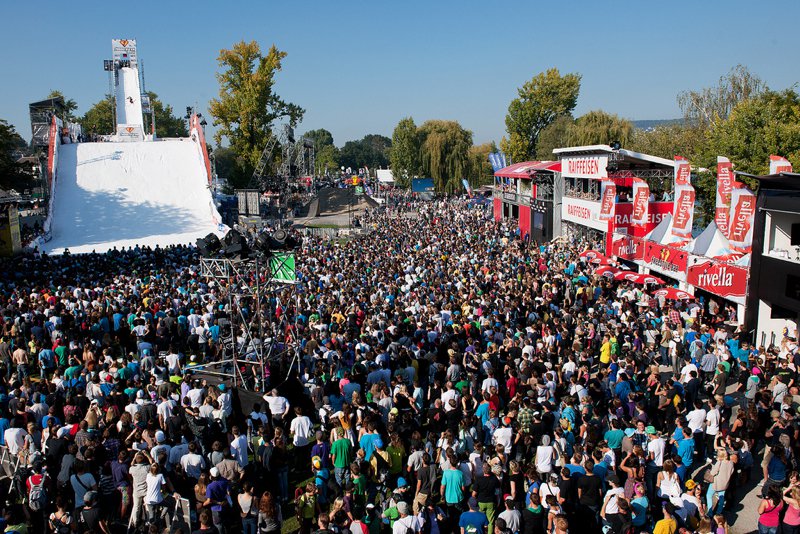 Freestyle.ch
Elias Ambühl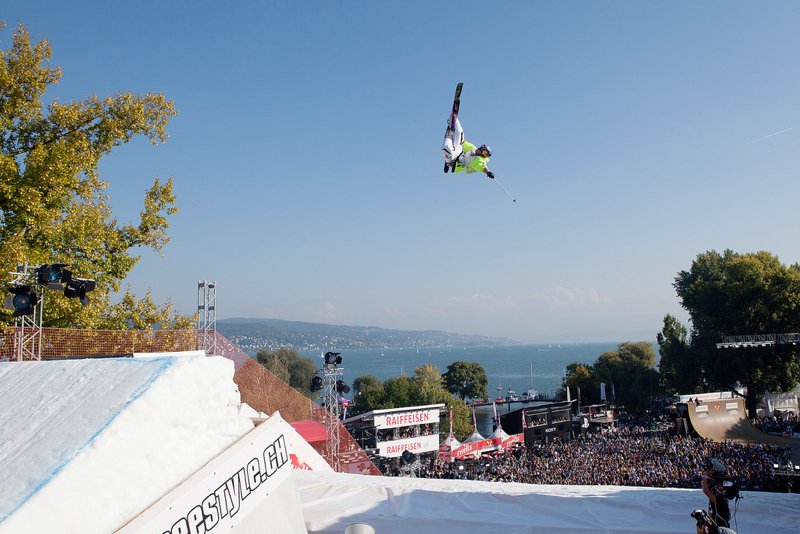 Jon Olsson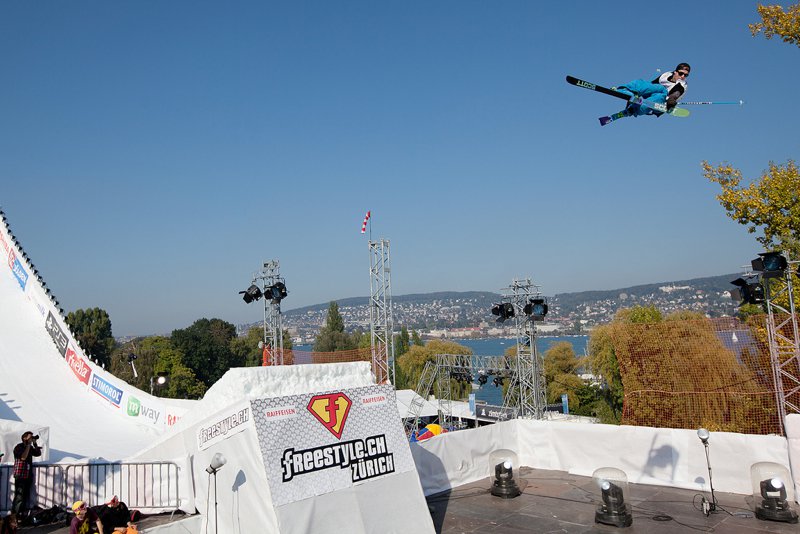 Tom Wallisch
Swiss freeski talents Elias Ambühl and Kai Mahler pulled off quite a feat in the electrifying and technically impeccable freeski final, scoring themselves a double victory at freestyle.ch. The freestyle.champ Freeski Elias Ambühl could hardly believe his luck. After two second places in 2009 and 2010 he finally managed to step on the very top of the podium by landing a double cork 1440.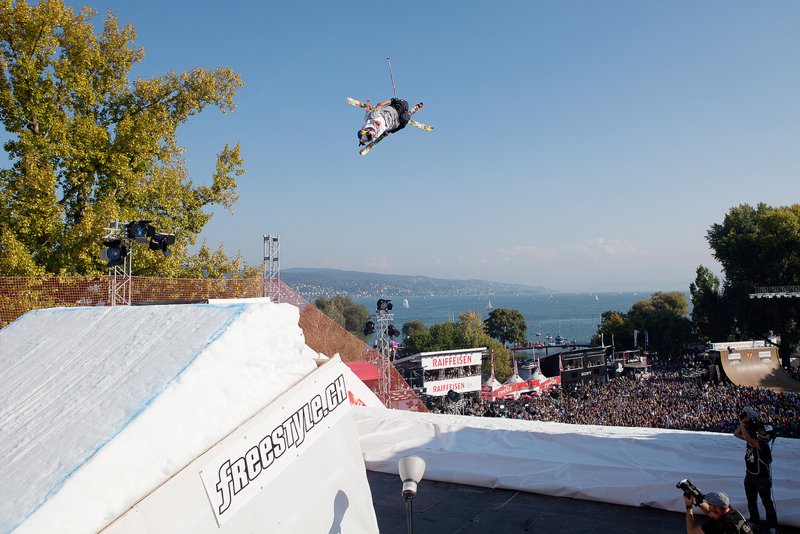 Elias Ambühl en route to victory.
"I'm totally overwhelmed. Freestyle.ch is my favorite event of the year and winning in front of a home crowd is simply mind blowing," says Ambühl.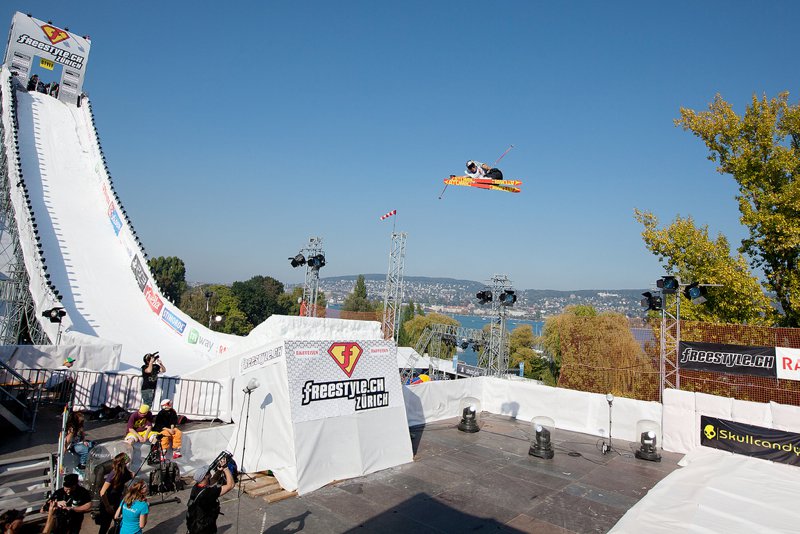 Elias Ambühl
Just as impressive as Ambühl's performance was Kai Mahler's second place finish. At only 16 years of age, Mahler showed his potential and convinced the judges on his first ever go-around at freestyle.ch.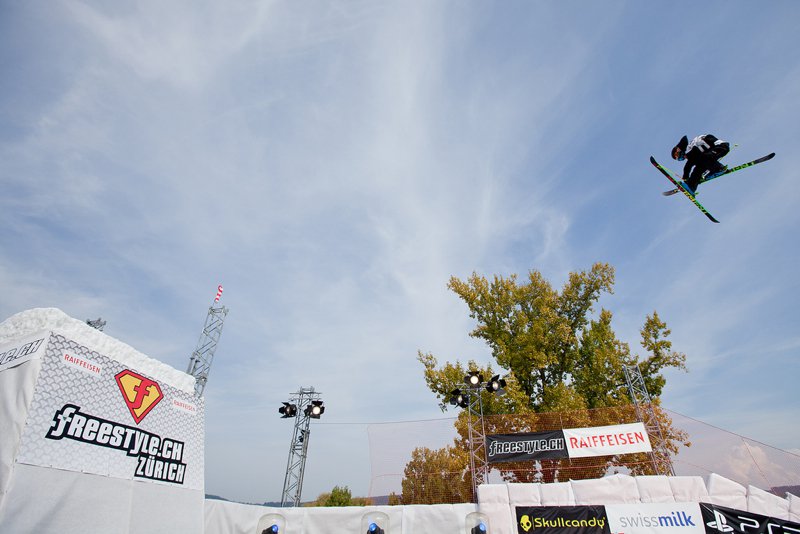 Kai Mahler
"I've been coming to freestyle.ch and admiring the athletes for years," says Mahler. "Just getting the chance to be a starter at freestyle.ch is a dream come true, but to be on the podium beats everything... it's beyond words."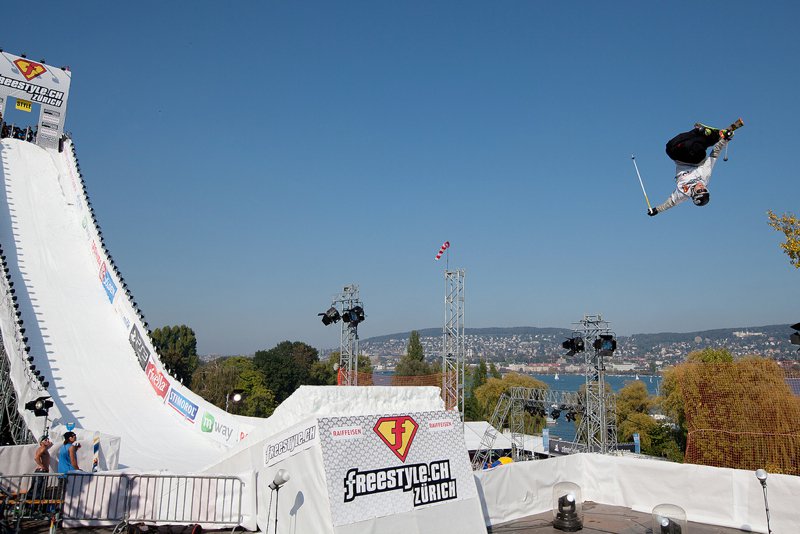 Jossi Wells
Jossi Wells from New Zealand finished in third place, while Andreas Håtveit and Gus Kenworthy rounded out the top five in fourth and fifth respectively.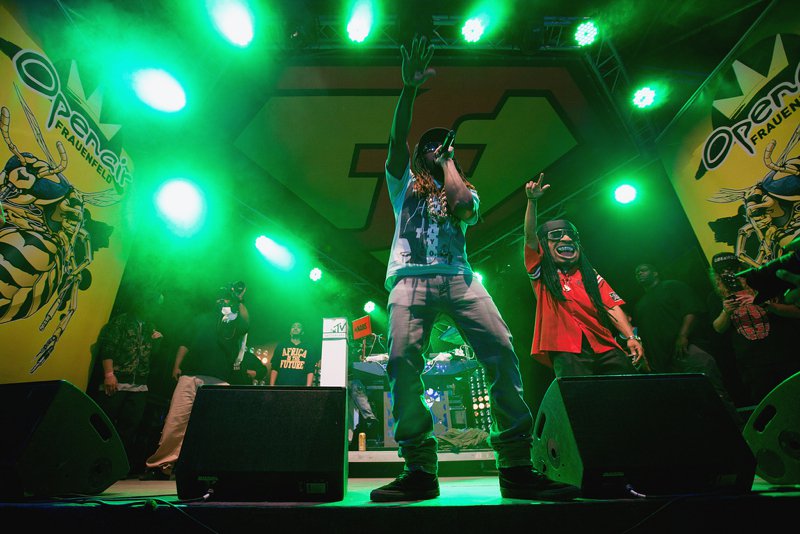 Lil' Jon
Once again though, Saturday night turned out to be the highlight of the weekend, as US rapper Lil Jon got the crowds going with his signature crunk-styled hip-hop performance. Being a big fan of freestyle sports himself, he even returned to the venue as a guest on Sunday. "The concept of the event is simply phenomenal," says Lil Jon. "I had a great time in Zurich."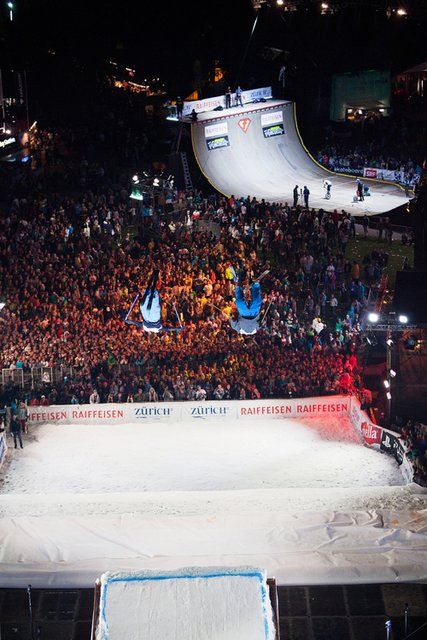 The Crossover Session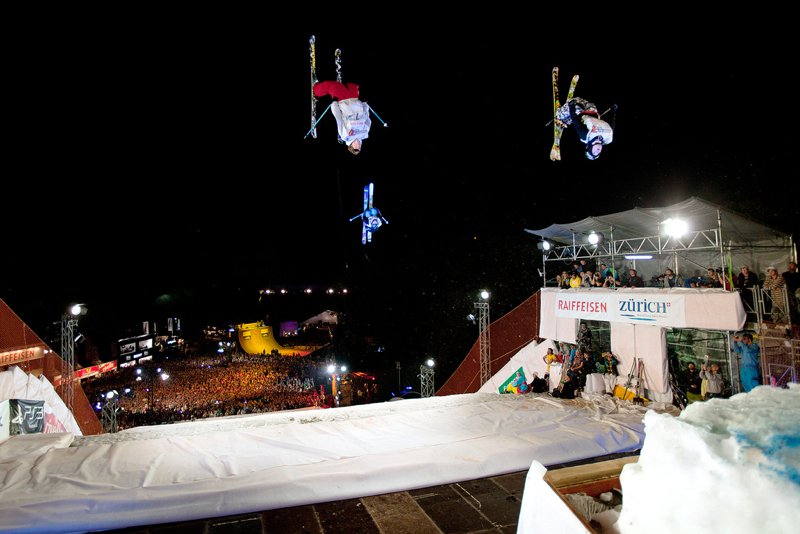 Afer Lil Jon's concert the unqiue interdisciplinary show contest 'Crossover Session' took place. Following a six-year hiatus, freestyle.ch called its BMXers back to Landiwiese Park to celebrate the European debut of the mini-MegaRamp, inviting them to join the Crossover Session. Australian BMXer Vince Byron took full advantage of the opportunity and impressed the crowd with a backflip double tail whip over the ramp and a flair in the quarterpipe to get elected as the crossover.champ by the fans.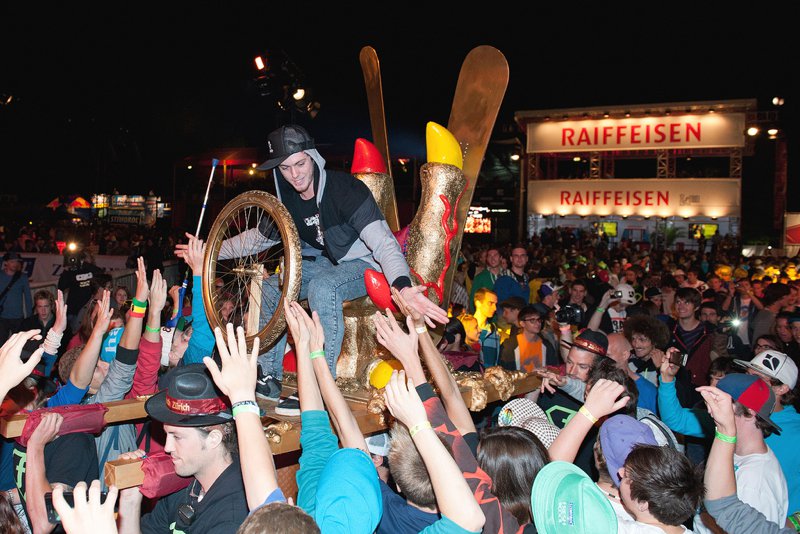 Crossover.Champ Vince Byron
All in all, this year's edition of freestyle.ch was a great success, and we're already looking forward to next year's event, which will take place on September 24th and 25th, 2012. For more information on freestyle.ch, check out http://www.freestyle.ch, http://www.freestyle.ch/facebook and twitter.com/freestylech.
Results
1) Elias Ambühl
2) Kai Mahler
3) Jossi Wells
4) Andreas Håtveit
5) Gus Kenworthy
6) Markus Eder
7) Tom Wallisch
8) Alex Schlopy
9) Jacob Wester
10) PK Hunder
11) Antti Ollila
12) Jon Olsson
13) Frido Fredricsson
14) Phil Casabon
15) James Woods
16) Kevin Rolland
Freeski Qualifiers
Freeski Semi-Finals
Freestyle.ch Winners
Freeski Finals video coming soon!