The second day of freestyle.ch was the the qualification day for FT Riders Thomas the Train and T-Wall himself. The guys where packed into a jam with ones of the toughest rider fields of any qualification.
At 15.00 the live TV cameras turned their attention to the massive ramp. The 45 minute qualification saw tricks from double cork 1260s (Bene Mayr) to super stylish flat spin 540 bow and arrows.  The crowd cheered on as the riders swapped positions with each jump, but in the end it was Tom Wallisch who came through with the most points going into the finals.  Starting with his style he stomped a perfect flat 540 guitar grab, followed by a double cork 1080 mute to nose, landed with super style. Thomas Hlawitschka showed some clean rodeo 5s and a sweet sw misty 9 which brought him a lot of points from the judges. Sadly he got beaten by Jon in the last qualification round and ended up on 5th place, but i´m sure the Train will blow it´s steam even higher in Berlin!
Congrats to the two Toms!!!!
Thanks to Roman Lachner for the nice pictures and to downdays.eu for being awesome! check the full event coverage on http://www.downdays.eu
ÂÂ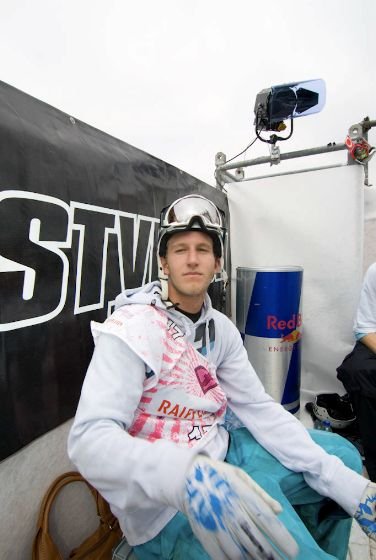 Thomas "the Train" Hlawitschka
ÂÂ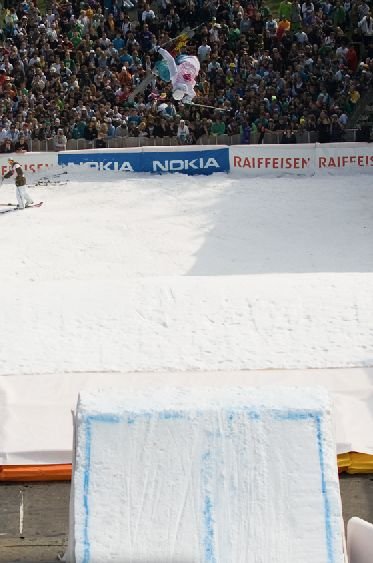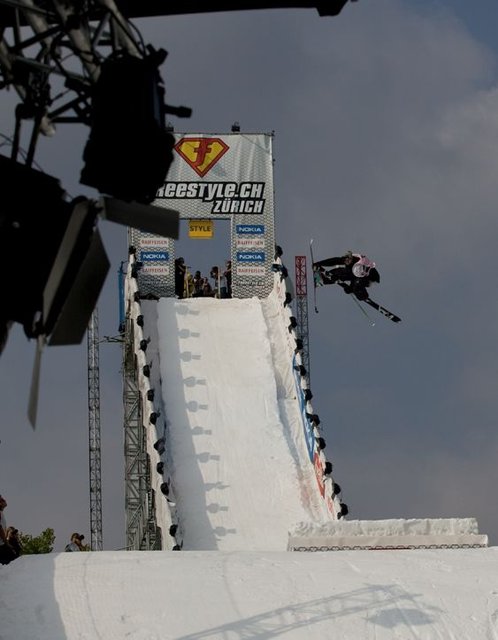 Tom´s style trick
ÂÂ