The qualifications of the second group took place yesterday. During this time a signing session was organized in our booth with Colby, TJ & Richard.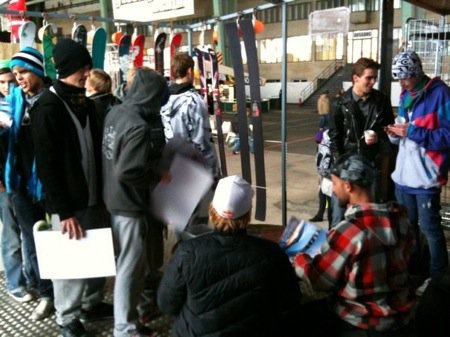 Today semi finals were on fire ! TJ lands one of his favorite tricks : a 540 flatspin bow & arrow ! Then his third trick was like a cherry on the cake with a huge double cork 12 which allows him to access to tonight's super finals !
So stay connected, will keep you in the loop around 6pm.