The incomparable Henrik Harlaut took home another major win today today at the inaugural Freestyle.Berlin in Germany.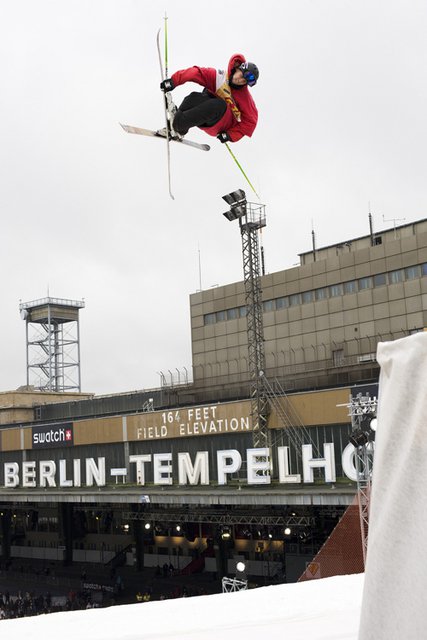 Henrik Harlaut. photo: Dominic Zimmermann
Henrik topped the field with a flawless and stylish double cork 1260, edging out Freestyle.ch champion Sammy Carlson, who placed second, 2009 X Games slopestyle gold medalist TJ Schiller, who placed third, and Jacob Wester, who was attempting some of the first ever double cork 1440's and landed in fourth for his efforts.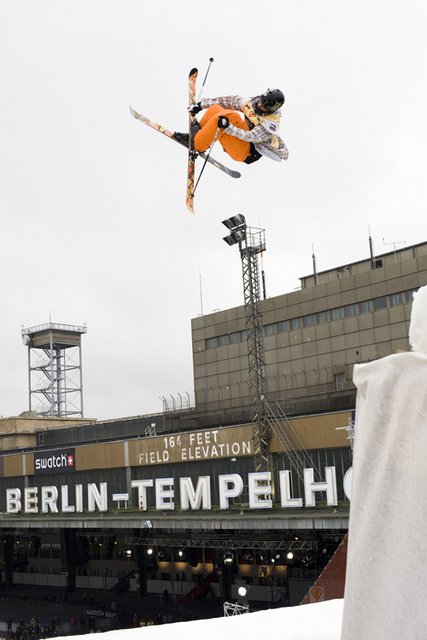 TJ Schiller. photo: Dominic Zimmermann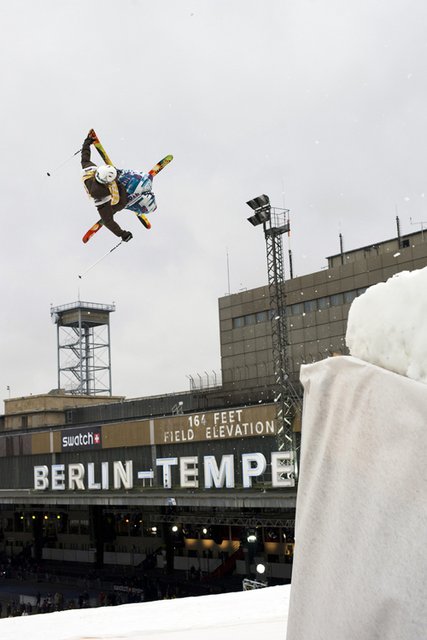 Jacob Wester. photo: Dominic Zimmermann
With two of the five major pre-season stadium big airs in the books, we now look ahead to the highly anticipated London Freeze on October 31st, the recently announced Barcelona Snow Show on November 7th, and the always exciting Stockholm Winter Jam (aka King of Style) on November 21st.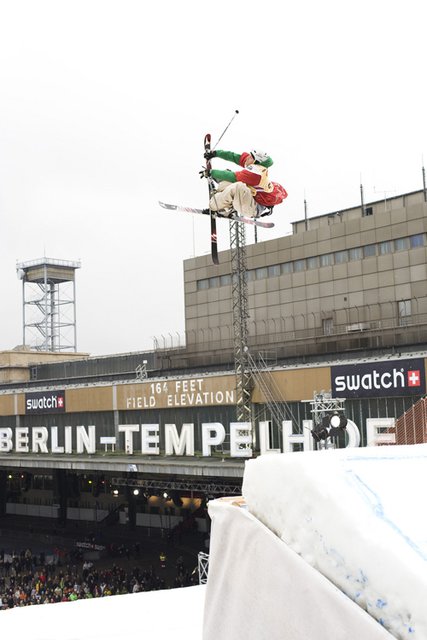 Andreas Håtveit. photo: Dominic Zimmermann
Stay tuned to NS as we'll be bringing you coverage on all three events as the snow begins to fall and the 09/10 ski season quickly approaches.
Results
1) Henrik Harlaut
2) Sammy Carlson
3) TJ Schiller
4) Jacob Wester
5) Andreas Håtveit
6) Jon Olsson
7) Bobby Brown
8) Elias Ambühl
9) Fridtjof Fredricsson
10) Nicolas Vuignier
11) Thomas Hlawitschka
12) Russ Henshaw
13) Jossi Wells
14) Andri
Ambühl
15) Martin Misof
16) Colby West
17) Benedikt Mayr
18) Richard Permin
19) Simon Dumont
20) Oscar Scherlin
 
Finals
 
Superfinals