Tom Winter, of the Freeride World Tour, came into Ski Gabber to answer our questions regarding the Freeride World Tour, the relationship with the IFSA, the Collegiate Big Mountain Tour and anything else in regards to big-mountain comps.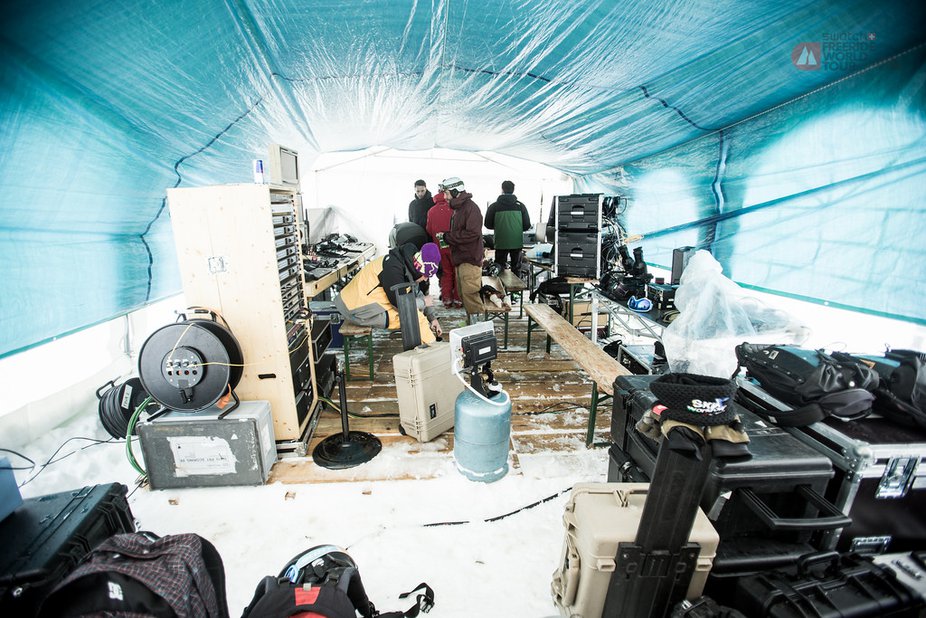 What's the most exciting thing about the Collegiate Big Mountain Tour, and what do you hope it will bring to the sport? -immas
On a personal note, I'm really excited that collegiate athletes are seeing a lot of opportunity in skiing. I can't speak for every collegiate ski club or team, but I know a lot of people who are part of the CU Freestyle Ski Club. These guys were able to compete at in Italy at the world university games in Slopestyle last year and we are seeing the new opportunities in big-mountain events this year, so for me, it's great to see that it's not just alpine racing at the collegiate level.
I think that the collegiate tour will bring a new dimension to the sport. Obviously it allows JR athletes who competed at that level with the IFSA events to go to university and continue to compete while getting an education. So if you are a student at CU or at Western State or any other university that has a freeride/freestyle team, you can be part of it, get coaching and continue to develop as an athlete. That can only be good for those who are participating and good for the sport in general.
Any plans for the Collegiate Big Mountain Tour to ever come east? -steezyjibber
Right now I'm not aware of any discussions in that regard. I would hope with the involvement of the folks at Ski The East and what they are doing out there that we would see some movement in that direction. The East has a rich history of collegiate skiing competitions and there are a lot of great athletes out there, so it would be fantastic to add an eastern collegiate event to the mix.
Let's keep our fingers crossed in that regard.
What goes in to deciding where an event will be held? -Krotch
It's a mix of things.
First, there has to be some interest and institutional will from the host resort. What most people realize is that the guys in mountain ops have to be on board, especially with high-risk, high-reward venues. The patrol, snow safety and high-angle rescue people have to take ownership of the venue and the event, because they're the ones that are key.
Secondly, it has to make sense when it comes to the big picture. If a resort wants to do a 4* event, but doesn't have the terrain, there's no way that the FWT or the IFSA can back that.
Finally, and this is more on the FWT side of things, and not so much for IFSA JR events or FWQ events, there needs to be support when it comes to sponsorships, etc. That boils down to money as an FWT event is a fairly complex and expensive proposition to organize and run.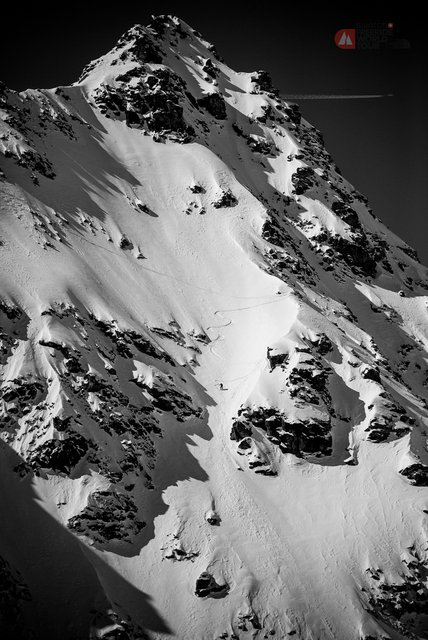 Will the junior comps be affected in any way? Will the IFSA collegiate tour be judged the same way as FWQ? -GrahamGould
The biggest change for JR events is that the athletes now have a path to the elite FWT tour that is clear.
JR athletes will "graduate" from the IFSA JR system with FWQ points, which will allow them to build on their competition results from when they competed as JRs into the adult system.
The other way that JRs will be impacted - and this in my mind is a huge opportunity for those athletes - is that there will be a JR world championship event. The North American JR athletes who are selected to compete at the World Championships (base upon their results), will receive financial assistance to travel to the event from the FWT. You can learn more about the World JR Championships here: http://www.freerideworldtour.com/freeride-junior-world-championships-2015-Grandvalira.html
Judging standards for Region 2 are currently being discussed internally by the FWT and the IFSA. I'll talk about this a bit more in answering another question, but expect there to be a harmonious system all the way from JRs to 4* FWQ events in Region 2.
Do you think they will bring a stop back to Canada/USA other than the Alaskan stop in 2016? Such a shame to drop the Revelstoke stop just because of a couple of bad snow conditions. -SnowSnoli
I agree. Revelstoke is an amazing venue, and an amazing place. This year there will be a 4* FWQ event at Kicking Horse, so we will see how that goes.
For 2015-16 I would expect to see a second FWT stop in North America in addition to Haines. I don't know where that stop will be yet.
If i still have my old college ID can i use use it to "illegally" enter a college comp? -californiagrown
LOL! Why not!
Actually, you won't have to.
The Collegiate tour will have some dedicated space reserved for collegiate athletes (the kids who are part of their school's freeride program and are competing in big-mountain events) and then the rest of the spots will be "open".
Can you go over how big mountain contests are judged? Admittedly I'm a little lacking in knowledge of the matter. -Mr. Bishop
Right now there are two systems that have been refined and that are in use.
There is the IFSA system, which awards points in categories for an overall score.
And then there is the FWT system, which is an "overall" impression score.
Judging is an issue for Region 2. Everyone else in the world will be using the FWT system, and that's the same system that we've been using at Taos for the last 6 years (Taos is the oldest FWQ event in the Americas).
The judging panel at the IFSA is wrestling with the issue right now for how things will be judged in the Americas, and it looks like they'll stick with their system.
On a personal level, I think that any event that's a FWQ event should be judged on the FWT standards. After all, if you are an athlete and your goal is to reach the elite FWT tour, then the events you are competing in should be run to the same standards as the FWT events are. It's not like snowboard halfpipe athletes have a one judging system for Olympic qualifiers and then a different judging system for the Olympics. That would be stupid.
Regardless, prior to becoming a 4* FWQ event, Taos used the IFSA system. So we know they both work, and that, usually, the best athletes do well regardless of the system. In that regard, its up to event organizers to make sure that whoever is doing the very difficult job of judging is very well trained and highly qualified. It's super important.
You can review the IFSA system here: http://www.freeskiers.org/judging.html
You can review the FWT system here: http://www.freerideworldtour.com/judging-system-132.html
So stoked on all the collegiate tour talk! Do you see this tour ever merging with the NCAA or are there not enough colleges with big mountain venues to train on? Great work with Independent Skier Mag! -Sharknuts.
Thanks for your props in regards to Independent Skier! (shameless promotional plug - you can download it for free via the Newsstand app for your iPod or iPad here: http://tinyurl.com/muuzuhp )
I think its really premature to talk about merging the Collegiate Tour with the NCAA. It's the first year of this tour, and right now most of the collegiate athletes who are competing or who will be competing are part of club sport programs. The programs would have to get recognition as a varsity level sports at enough colleges to get the NCAA to even consider taking on something like big-mountain athletes.
And then you have the fact that these are not revenue producing programs for the schools or the NCAA and the fact that maybe the athletes, particularly the ones who have ended up on a podium may have also pocketed a check would no longer be considered eligible to compete as NCAA athletes.
In other words, don't hold your breath when it comes to NCAA recognition of big-mountain skiing competitions. Halfpipe and slopestyle might be another story, and that's because they currently are part of the winter Olympics.
Have a few questions for ya! Not sure if I heard this correctly but are the collegiate stops also FWQ 2*s? Is it a separate title awarded within a normal FWQ or is it only for college students? Will there be more of these in coming seasons/ do you have to prove you are currently taking classes to participate? Also is there a chance that other existing competitions like the Subaru Freeride Series will be FWQ's again? -lp.
Yes, the Collegiate Tour will award FWQ 2* points to athletes.
There will be a collegiate overall winner, the IFSA is organizing that.
You don't have to take classes, there will be a quota for athletes who are part of their collegiate freeride programs, and then registration will be open.
Here are full details: http://www.freeskiers.org/news/282-ifsa-to-launch-collegiate-freeride-series-for-2014-2015-season.html
What's some advice you would give a young, up and coming FWT athlete who is looking to progress and compete with the big dawgs?
It's become a serious business. -Sharknuts.
The days of just being a ripping skier and showing up and scoring a podium are nearly over.
Most ski areas now have freeride teams, with coaching and training, including hitting the gym.
The same goes for collegiate clubs and freeride teams. They have strength training, coaching, etc.
If you want to do well, you're going to have to put in the work. Pre-season strength and conditioning, get after it.
And then get yourself in the park and pipe. You will need these skills, and you'll need to be able to take them to natural terrain and throw down. If you need to, get coaching and hit a place like Camp Woodward to develop this side of your skiing.
Finally, work hard and shoot for consistency. Podiums are great, but the point system also rewards year-long consistency. A bunch of top 10 or top 5 finishes over the course of the season may not bring you glory, but it will pay off when it comes to stepping up to the FWT. And that consistency will lead to podiums. You want to end staying on your feet at every event, pushing it just to your limit but not over. Take calculated risks. You don't want to beat yourself in an event by making mistakes. Let others do that.
Sickest thing you saw on the tour last year? -Brocka_Flocka
My work with the FWT as the Americas Manager is a new position for me, so I wasn't traveling on the tour last year.
However, a few years ago I was a judge on the FWT and I have to say that the finals in Verbier are crazy. The venue is insane, it's so intense and the crowds are huge. Candide was competing that season and he's just an amazing skier to watch in person. For me watching him in that big-mountain environment was really cool.
If you ever have the chance to see the Verbier stop, go do it.
Are the collegiate series for university and college students only? -SSchepkowski
Nope. But it helps.
Check it out: http://www.freeskiers.org/news/282-ifsa-to-launch-collegiate-freeride-series-for-2014-2015-season.html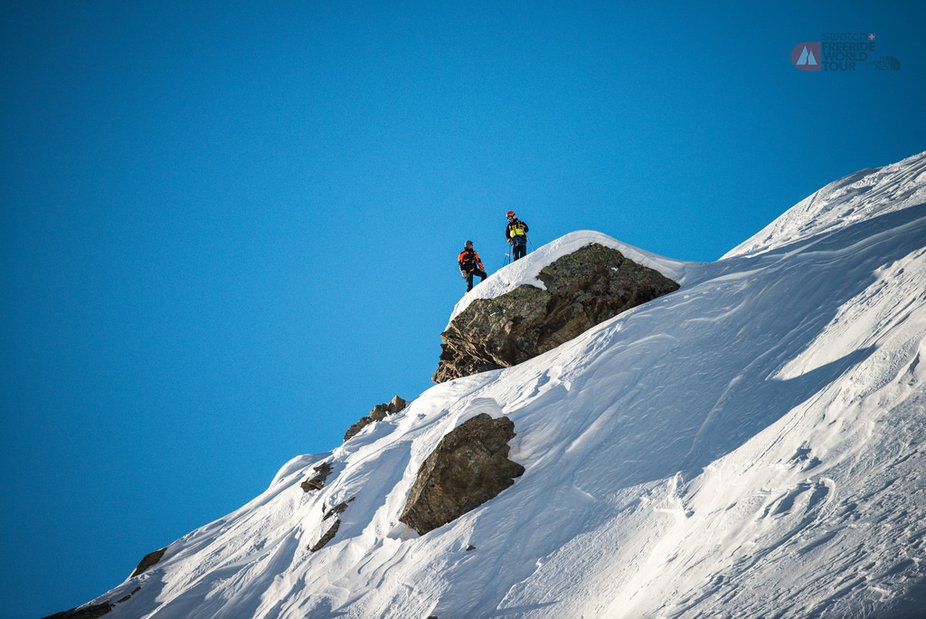 TW:
Thanks again for your questions and your interest in the FWT and what is going on in the Americas this year.
Remember that you can follow news, events, catch video highlights and more here: http://www.freerideworldtour.com/home.html
I'm also pretty good about posting information and updates on the Taos Freeride Facebook page here: https://www.facebook.com/taosfreeride
Finally, if you have a specific question or need help and can't get it answered at one of the links I've provided in this thread, please feel free to reach out to me personally and I'll do my best to get things sorted out.
Have a great winter!
[ All Photos credit to FWT ]