"If I am lucky, one day I'll be the 75 year old dude still getting after it every day in some retro gear." Pick a time of the year and you might find Forster Meeks working the wine harvest in California, skiing the Utah streets, or working salt crew on the Mount Hood glaciers. One thing you'll rarely find is this twenty-three year old skier staying still. Meeks is among a vanishing breed of diehard skiers, the true vagabond, the quintessential ski bum.
At sixteen, Meeks took his first trip to Mount Hood, a trip that would change the trajectory of his life. During those three months Forster skied nearly everyday, meeting skiers Joey Van Der Meer, Michael Briggs, and Danny "Freed" Schwartz of The Hood Crew. Meeks recalls, "at that point I knew that all I wanted to do was shred and not go to school." In 2011 he made that dream a reality, moving to Salt Lake City. He hasn't looked back since saying, "after you spend a few years traveling the country skiing over 200 days a year, working your ass off in the fall, you find that nothing else really matters to you but maintaining this incredible lifestyle."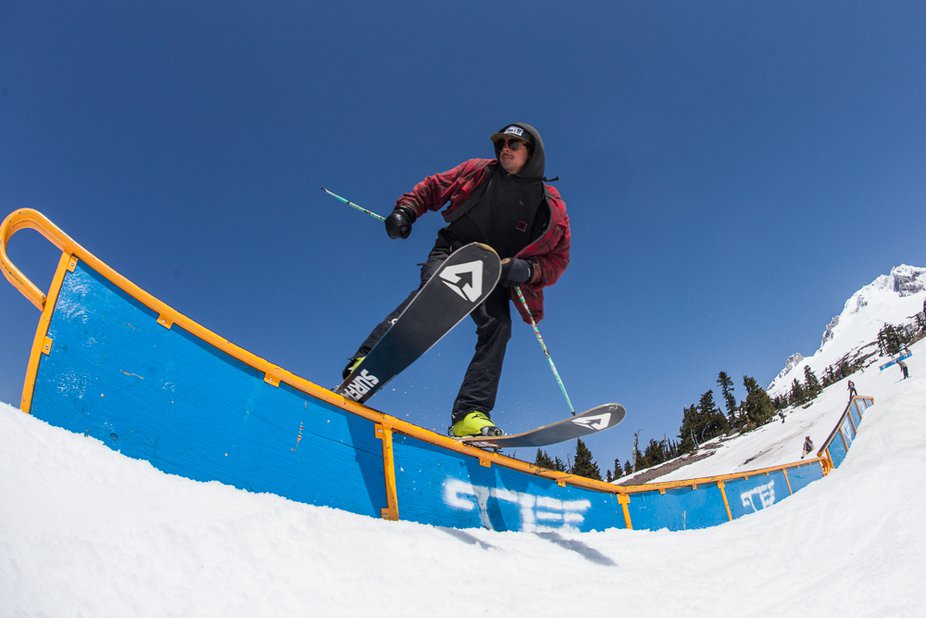 Meeks has made a name for himself in Utah and Mount Hood ski communities with his unique style and unmistakable three-stage-rockered Surface powder skis. His video parts have come out in The Hood Crew's annual movies and on Newschoolers.com. Inspired by crews like The Bunch, Meeks continue to push his skiing in a direction of stylie rail skiing with some surprisingly technical and big bangers thrown in.
All of this skiing doesn't come without sacrifice, however. Meeks has made an annual journey to the Napa Valley to work the wine harvest, putting in long backbreaking hours in order to save up for the winter. "Working production in a winery during harvest would have to be the most exhausting and difficult work that I have done… [it] takes a lot of focus too, it is really easy to fuck up and put 20 thousand dollars worth of wine on the floor." Meeks reflects.
Along with the struggles just to get by, injury and self doubt can be just as crippling. This yin and yang is something that Meeks has struggled with over the years, as there are the inevitable challenges that make you question what the hell you're doing with your life. "You don't think about how much of a degenerate you really are," Meeks wrote in an article about the ski bum lifestyle, "how you have no valuable skills in the modern world. Just an insane asinine passion for skiing and the need to fund it." These words came on the heels of a 2014 injury that sidelined Meeks for much of the season, putting the couch-locked skier in demoralized state, yet they hold the weight of the extreme highs and lows that the lifestyle can bring.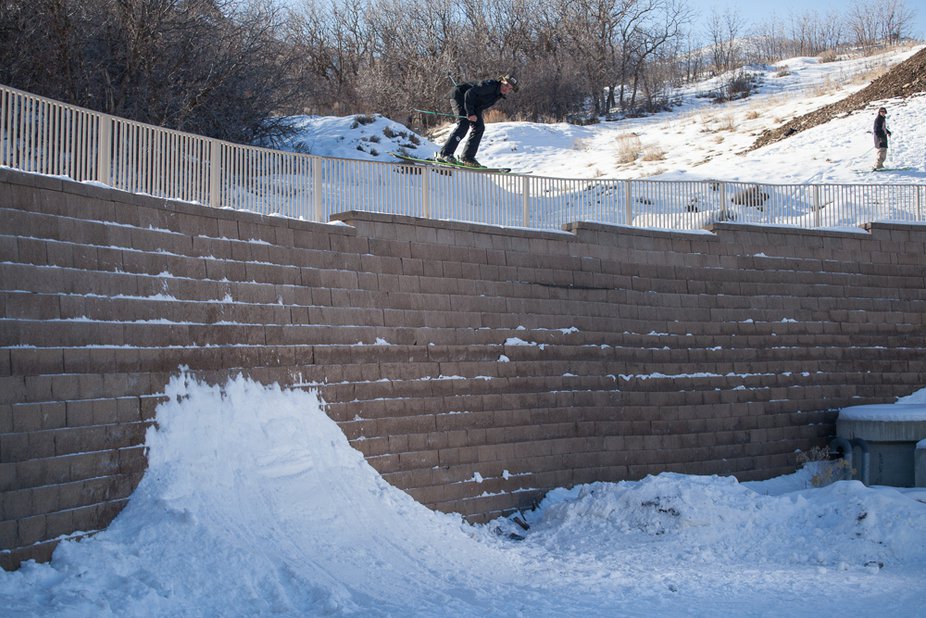 These challenges have only strengthened Meeks resolve and dedication. "Honestly I really want to keep ski bumming forever," he said discussing future plans to follow the snow and the wine harvest around the globe. The wine producing regions of the world, are coincidentally some of the best ski destinations in the world, including areas in Chile and Europe providing ample opportunity to continue exploring and skiing upwards of 200 days a year.
This freedom and the joy of skiing make all the hard work worth it. Despite the inherent doubts and the challenges along the way, Meeks is poised to continue to make the sacrifices necessary to dedicate himself fully to the mountains, concluding "the partying, seasonal jobs, not living in one place for more than 4 months, it's all offset by good work experiences, long hours, 200 days a year on snow. It's a weird balancing act, but it's very fun."
http://www.newschoolers.com/videos/watch/789122/Meeks--14-15-park-n-skreets?c=11#6ScfWFIrjjkoocmC.97