About a year and a half ago I posted my first story on Newschoolers. I had just finished my first ever skiing road trip and all I wanted to do was share my new found love for road trips with everyone in the community. To my surprise the story did well, so a few weeks later I wrote another one. Long story short I decided to write more often, mostly as a hobby to help me unwind when I got home from work at night. Since then I've written a handful of stories, most of them shit, but a select few are worth reading. I haven't posted a story in almost four months and it's been slowly killing me inside. I've had plenty of ideas within those four months but for some reason the motivation just hasn't been there. I have a few half written stories, mainly outlining my summer skiing adventures, but for some reason it doesn't seem right posting those yet. I feel like I have a few things that I need to get off my chest first.
When I was a kid my parents worked hard to provide for my three younger brothers and I. We took nice vacations every summer to the White Mountains in New Hampshire but the price of a ski vacation was just slightly out of reach. Due to that, my first impression of the sport was based off of TV commercials and cartoons. Skiing was for the upper crust and not for me, so at a young age I made the decision that I would never ski.
Mistake number one, never say never ...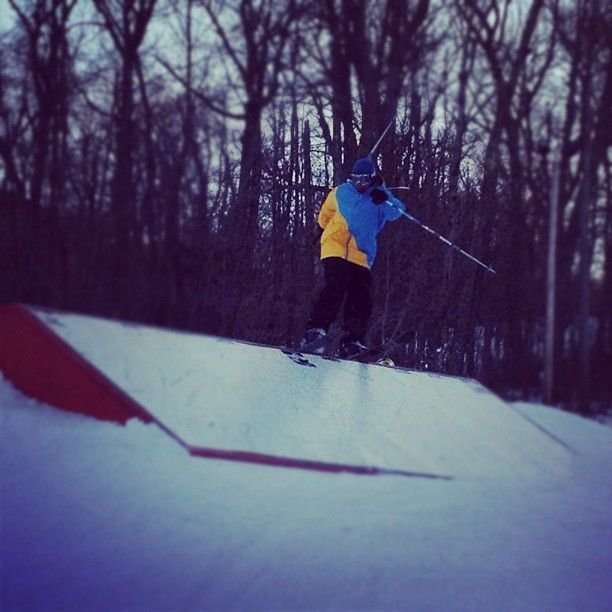 Six years ago, while attending college, peer pressure got the best of me and I finally gave in. Using my roommates hand-me-down skis and boots I hit the slopes for the first time. It was windy, cold and snowing. I fell a lot, couldn't see and couldn't feel my feet. Despite the conditions I fell in love and went back to the hill the very next day. It had only been two days and I was already hooked.
Two and a half years later, I was living at my parents house and found myself wasting away at a poorly paying dead end job. Fed-up with life after college and unsure of which path to follow in life I turned west. The mountains of California were calling my name and after one botched attempt the stars aligned and my dream move to Truckee became a reality. I had scored a job at a ski resort 3,000 miles across the country and a few weeks later I was joined by two of my best friends from college. A few months after that two more followed. The boys from Worcester State had pulled it off, we were living in paradise.
After two years of ups and downs we were finally established and doing well. We moved into a big house in the perfect neighborhood, we all had good jobs, and most of us even managed to find girlfriends, including myself. It was our third winter in Tahoe and we were finally rewarded with the snow that we had moved so far from home for. Life was perfect.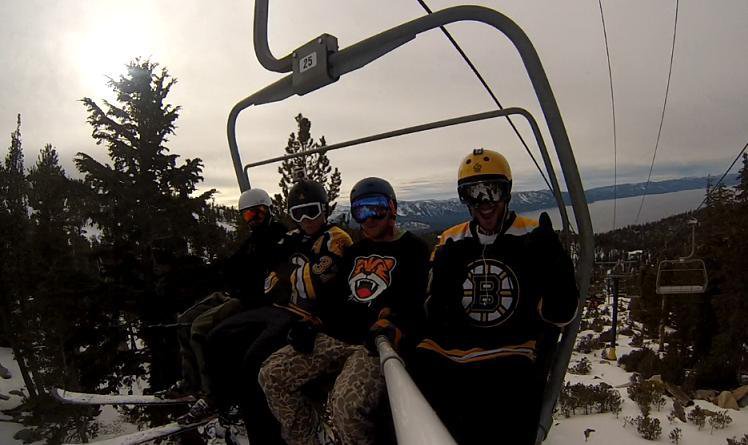 Sadly, what goes up must come down.
Before I knew what was happening, my perfect life in paradise came to a screeching halt. Best friend number one moved into an apartment with his girlfriend on short notice. After that, best friend number two informed us that he was moving to Florida at the end of the summer to finish school. Then, best friend number three signed a lease in Reno with his girlfriend.
None of the decisions were a huge surprise to me. However, after living with those guys for seven of the previous eight years it came as disappointing news. Only one of them was moving far enough away to make a big difference, but after many years of late night shenanigans, random spontaneous adventures and endless side splitting laughter it was time for everyone to take the next step. I knew it needed to happen but deep down inside I wasn't ready.
Adding insult to injury, the biggest blow came about a month later when my girlfriend dumped me. I should have seen it coming but I was too naive. I was caught off guard and couldn't stand the thought of running into my now ex-girlfriend all summer in our small town. Confused and depressed, I watched the utopia that I had worked so hard to build crumble around me. I panicked and on June 3rd I packed up my car and drove back to Massachusetts.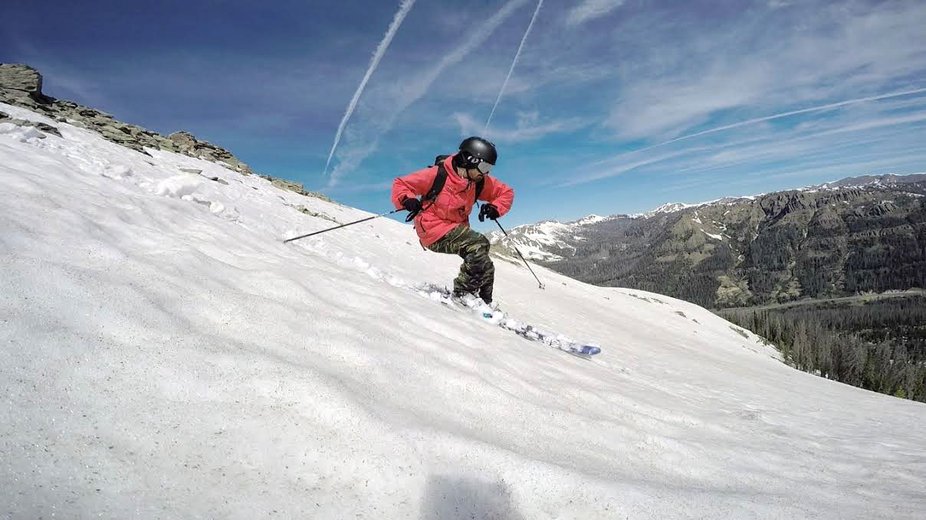 At first it felt great to be back in New England. I caught up with my Mom's home cooking and spent a much needed weekend partying in the city with my hometown friends. I was happy but after the first week and a half my life started to slow down. My brothers had grown up and were living their own lives. My friends departed for a three week trip around Europe and shortly after that I found myself spending most of my time alone with my thoughts.
I was living at my parent's house, confused, isolated and facing an uncertain future .. It was deja vu.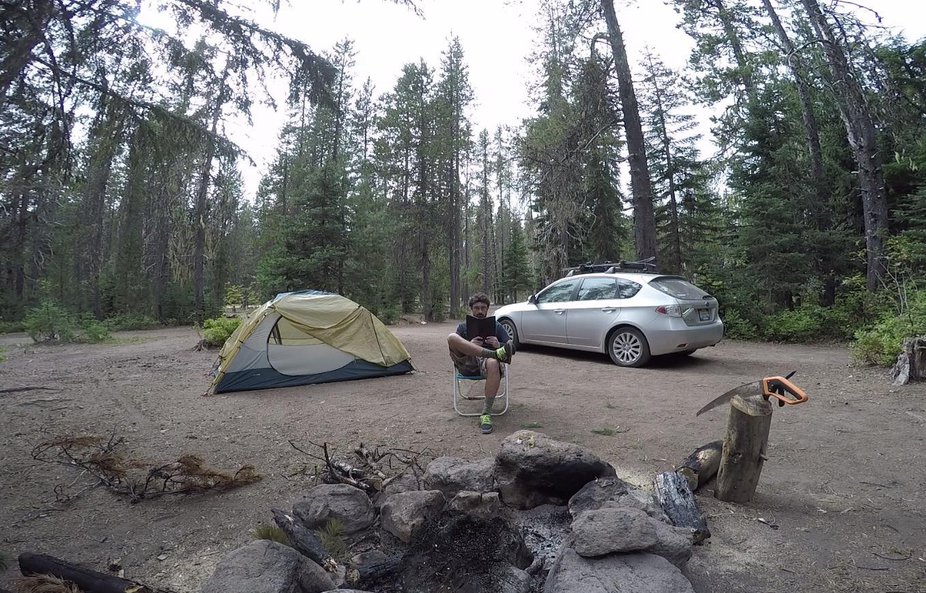 One afternoon while I was home alone a certain image continued to circulate in my head. A few months prior one of my friends was messing around with a chalk board that belonged to his girlfriend. He drew a picture of a random wilderness landscape containing snow capped mountains with a few pine trees and a meandering river down below. Scribbled above the mountains was a quote made famous by the late John Muir, "The mountains are calling and I must go". A simple picture with a simple message that I couldn't shake. I missed the mountains and there was no way to deny it.
The more I thought about it the more and more it began to bug me. Why had I left Tahoe? Was it because I lost my job and couldn't sustain myself? Nope. Was it because I really missed Massachusetts that much and wanted to stare at concrete all day? Nope. I left because the going got tough. My life had been progressing nicely but instead of pushing uphill past my obstacles I quit and retreated to safety. After pondering some more it became increasingly obvious what I needed to do.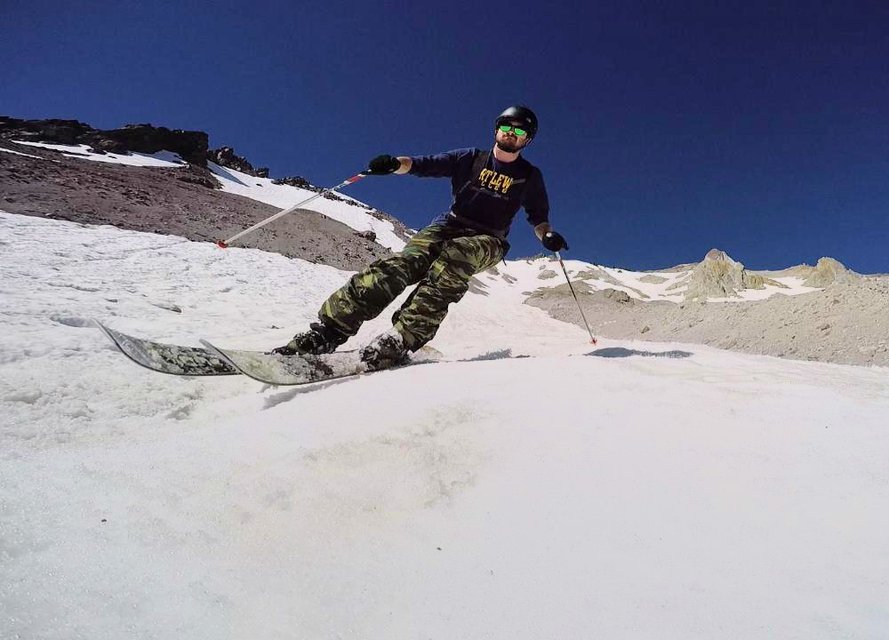 For the second time in three years I packed up my car, said goodbye to my family and headed west to California. I've been back in Tahoe for just over two months now and it hasn't been an easy transition but I feel like the whole experience has helped me grow. I've worked hard this summer and I even got to ski a handful of times. I originally moved to Truckee hoping that it would help me figure out what I wanted to do with the rest of my life. I still can't answer that question but I do know that no matter what I'll be somewhere in the mountains. Since the first time I strapped up my boots skiing has guided my life and the sport continues to point me in new directions every day.
You control your own destiny and you can't allow other people to push you in an unwanted direction. No matter where you are and no matter what your goal is there will always be an obstacle in your path and it's up to you how you want to handle that. Life won't always be easy and you might not have all the answers you're looking for but if you follow your heart you can't go wrong.