I read a lot of photography books, but it is not through one of his books that I was first introduced to the work of Chris Orwig, it is his DVD titled People Pictures that inspired me to learn more about him. Based in Santa Barbara, California, Chris? environmental portrait work is beautiful in its simplicity. He skillfully captures the personality of his subjects as well as the essence of their environment. He kindly answered a few questions that I am excited to share with the dPS community. After you read his interview, take a moment to visit his website.
1. When did you become aware of your creative side, is it something you developed as an adult or something you grew up with?
I trace my creativity back to being raised in a dynamic family. My Mom, Dad, brother and sister were a constant source of inspiration. Our home was designed and built by my father. It was filled with my mother?s art and artistic sense of design. And it was situated in Northern California where our backyard opened up to rolling hills and oak trees. Needless to say, there was plenty of space to roam. It was this context that nurtured an insatiable curiosity and desire to create and explore the world. From the get go, creativity was expected, assumed and integrated into day-to-day life. I?m deeply grateful for my parents? and siblings? influence in this way.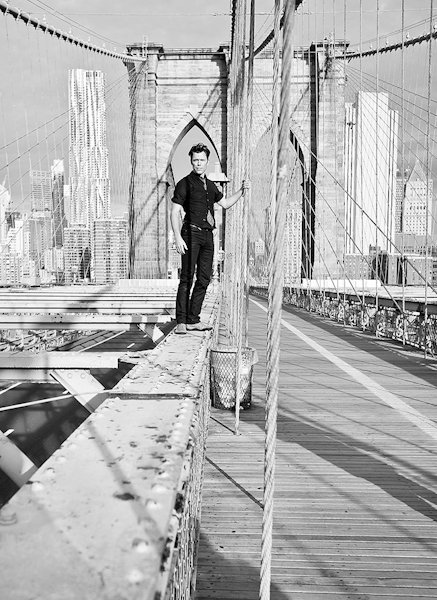 2. When did photography come into your life?
For me, photography is all about savoring life one frame at a time. From this perspective, I?ve been in the business of savoring life and of striving to live to the fullest since I was young. This didn?t always mean that I was taking and making pictures. Yet, this idea or desire has been part of who I am for as long as I can remember. I?m always interested in digging deeper, taking risks, dreaming big dreams…. and really that is what happens every time I click the shutter.
That being said, photography did enter my life in a more meaningful way when I was wrestling with some serious health issues. Photography became a tool, a strategy and a method to take the focus (literally and figuratively) off of my world and me and to focus on something else. This brought incredible hope and healing.
3. How did you become interested in environmental portraiture and what is it that you most enjoy about it?
While I was in graduate school I was required to volunteer at a hospital. I was assigned to the cancer floor and so I spent my days visiting and listening to people battling with cancer. Spending time with people who are dying teaches you a lot about life. And it was here that I really wanted to learn more from those around. I wanted to learn from people from all walks of life. Portraiture is a great way to gain this type of wisdom as it requires that you pause from regular life. In this momentary pause, there is time to ask questions and to learn. Often the questions and the answers are influenced by the context…. the environment. When you photograph someone at the beach or at their home, you get different answers. Embedded in these answers are great slices of insight and truth. And it is because of this, that I truly love environmental portraiture.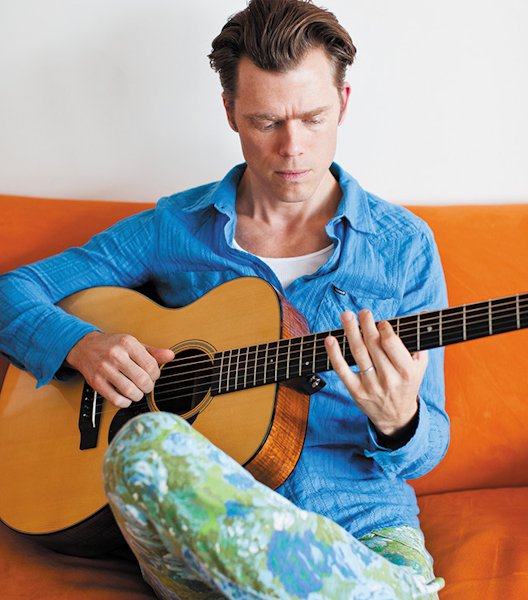 4. How do you prepare for an environmental portrait shoot?
I, like most photographers, have too many cameras and too many lenses. One of the first things I do to prepare for a shoot is to start to think about what gear I might want to use. I do this by opening up the journal and writing what I know and what I think about the person I will be photographing. I create a ?word picture? of that person. Often this helps inform what gear might help capture and convey how I feel.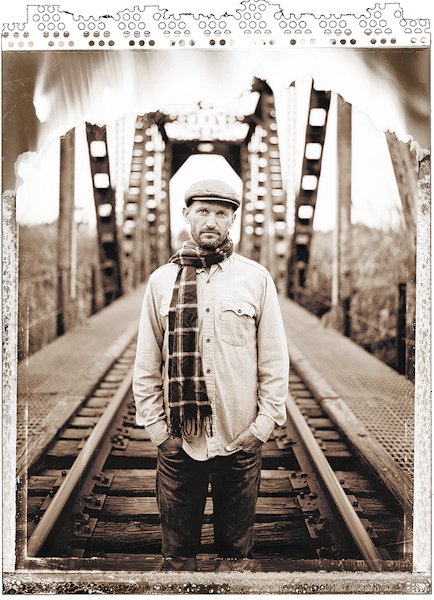 5. What gear and editing software do you mainly use?
The gear I use most frequently is a canon digital slr and the 80 f/2 or 50 f/1.2. Other lenses that I really enjoy are the 24-70 f/2.8 and the 35 f/2. I tend to like lenses that require I move and think as I?m trying to compose the frame. In regards to software, I use Lightroom and Photoshop exclusively. I find that these two tools together help me to manage and clarify my vision and voice for my pictures.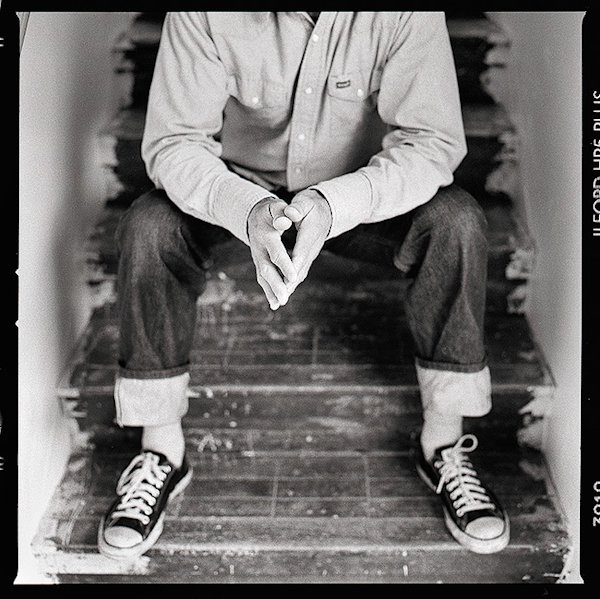 6. You often shoot with old film cameras. Why?
Over the last few years, I?ve spent more and more time teaching, writing and speaking about digital imaging. In some ways, I?ve become a digital expert (or so I?ve been called). While I really enjoy working in a digital context, I?ve discovered that in a sense, shooting digitally is like walking a tight rope with a safety net underneath ? it doesn?t really take that much expertise. Yet, shooting with film, is like crossing the tight rope without anything to catch your fall. In this way, film is a great teacher. Each click costs a significant amount of money so this makes you want to make each click count. Therefore, as I strive to become a better photographer and better at digital imaging, I?ve found old film cameras to be great teachers. Plus, I really enjoy the surprise, the magic and the feeling of shooting with film.
7. If you could pick anyone, celebrity or other, to do a portrait session with, who would it be and why?
I have a long list of people that I would absolutely love to photograph. One near that top of that list is Bono ? the lead singer of the rock band U2. Bono is a fascinating person with such a depth of character. He?s not just a rock star. I like how Bono describes himself in a somewhat recent interview, ?"I'm a scribbling, cigar-smoking, wine-drinking, Bible-reading band man. A show-off [laughs] … who loves to paint pictures of what I can't see. A husband, father, friend of the poor and sometimes the rich. An activist traveling salesman of ideas. Chess player, part-time rock star, opera singer, in the loudest folk group in the world." That?s the kind of person I want to photograph – someone who doesn?t fit into a typical box. Famous or not, I think there is so much to learn from people like this.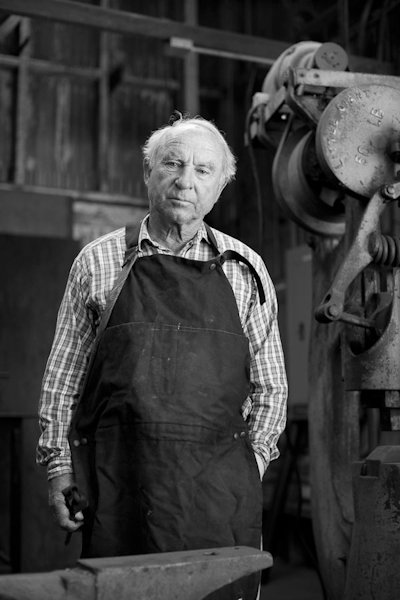 8. What #1 tip would you give a photographer who wants to start shooting environmental portraits?
Photograph people who fascinate you.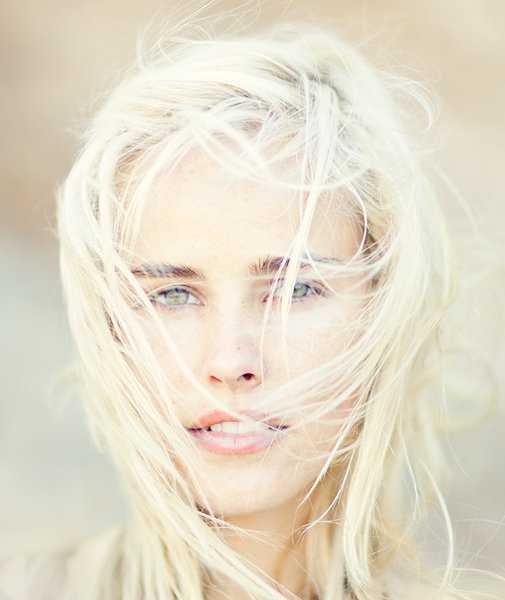 Post originally from: Digital Photography Tips.
Check out our more Photography Tips at Photography Tips for Beginners, Portrait Photography Tips and Wedding Photography Tips.
Focus On Chris Orwig ~ Savoring Life One Frame At A Time