Cover Photo Courtesy: Tim Swartz
Back in the summer of 2014, during a slow night at work, I stumbled across a big mountain edit that completely changed the way I wanted to ski. The film which was titled, "Pow"nded, featured a skier named Owen Leeper who completely tore up Jackson Hole. After watching Owen ski tight chutes, while hucking a picturesque backflip into Corbet's Couloir and sending a massive 70 foot frontflip I knew that I needed to ditch the park. I was amazed that I had never heard of this guy before and over the following months I eagerly awaited his next edit. Amazingly enough Owen was one of the three grand prize winners for the Poor Boyz Productions 'Undiscovered' contest which was held during March of 2015. The contest which featured some pretty big name amateur skiers provided the winners with a trip to Chile to film with the PBP crew. Since then Owen has been busy tearing up Jackson Hole while trying to advance his career.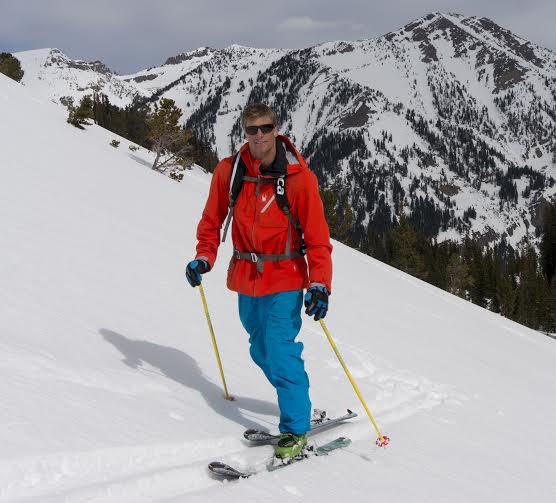 Photo Courtesy: Meredith June Edwards
Where did you grow up skiing and how has that shaped the skier you've become?
I was born in Aspen, CO and learned to ski when I was 4. I lived in Ouray, Colorado for 8 years and skied Telluride during middle and high school. I think growing up in the Rockies pushes any skier's limits because so much terrain lies beyond the resort boundaries. Having access to some of the best big mountain lines in the country is what really kept me interested in skiing even after the lifts close. I moved to Jackson, WY in the fall of 2013, I wanted to ski at a resort with more snow and more cliffs than Colorado.
What do you feel like you bring to the world of skiing that no one else can?
I think what makes me unique is my outlook on big mountain lines. I bridge the gap between just skiing the bigger lines outside of the resorts to skiing them like inbound lines, looking for high speed exits with airs and tricks. My videos and photos help to show my perspective that people can really relate to unlike the helicopter shots from ski movies.
Are there any skiers that have had a significant influence on you or your skiing style?
Growing up Shane McConkey and Seth Morrison's crazy lines and huge backflips always inspired me. I like to think my skiing is a mix of Julian Carr's big cliff hucks and Chris Davenport, who has built a career skiing big peaks in remote wilderness all over the world.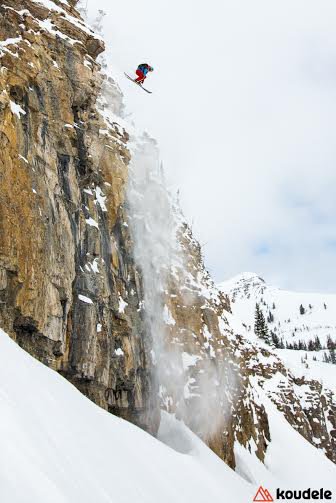 Fat Bastard, Jackson Hole - Photo Courtesy: Lance Koudele
How old were you when you came to the conclusion that you have what it takes to be a professional skier?
29. It was always just a dream until my first unsolicited sponsor approached me and offered me a budget. At that point I realized companies saw value in what I do and I might actually still be able to live the dream!
What was it like winning Poor Boyz Undiscovered and how has that affected your career since?
Filming with Johnny Decesare was something I've always dreamed of after watching all his movies growing up. It was truly a unique experience to be able to eat and ski with him while hearing about his experience in the industry and the future of skiing. After the trip I realized that I still have a chance to make skiing a career and that I should pursue my dreams while I have the chance. I don't want to live with regrets.
What is going through your head right before you send a massive cliff?
The biggest difference in big mountain skiing are the conditions, it is way different than when I use to ski a perfectly manicured terrain park. You don't have the groomed slopes, perfect lips and landings. You have uncertainty in the snowpack, buried hazards and thoughts of rescue. On bigger lines around Jackson I scope the landings in the summer, check conditions after every storm and wait for everything to line up. So by the time I'm standing on top of a big cliff, I know I have eliminated as much risk as I can and to trust my judgement. Just before I drop in, my mind goes clear and I drop in.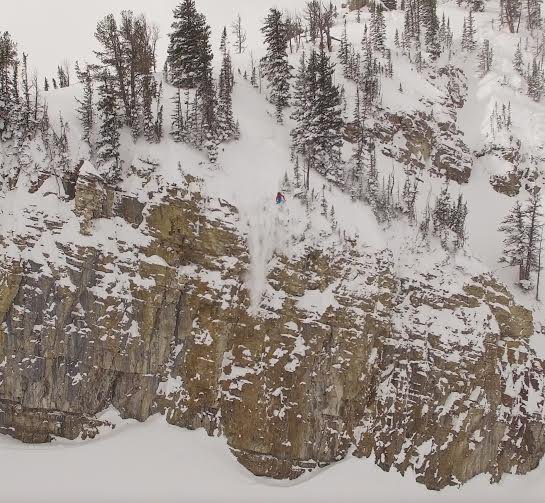 Fat Bastard - Photo Courtesy: Tim Swartz
Where do you see yourself in five years?
I'll be turning 31 in May, I didn't think I would be starting my ski career at 30, but since things have fallen into place I'm going to go for it. I am working with photographers, sponsors and cinematographers to try to line up projects that I've always dreamt of doing for next season. In 5 years I hope to be skiing big summits all over the world and exploring new terrain. The most important part of skiing for me is sharing it with people. Whether it be friends, family or especially my girlfriend I know that no matter where I end up, they will always be there. If skiing doesn't work out in 5 years, I'm sure I could get a job at a bank somewhere.
You mentioned that you didn't expect to start a ski career at age 30, do you feel like your age will interfere with any of your career goals?
As with any extreme sport, age plays a factor in injuries and healing time. The older I get the more I contemplate certain airs. I think my age will just push me to find deeper snow for now.
In the same sense do you feel like your age and experience helps you envision big lines differently than someone younger than you?
Experience in the backcountry definitely is a skill set that comes with age. Looking at lines from across the canyon and then standing on top of it blindly and knowing where to go takes lots of practice. I think anyone can relate to getting lost on the way down their line.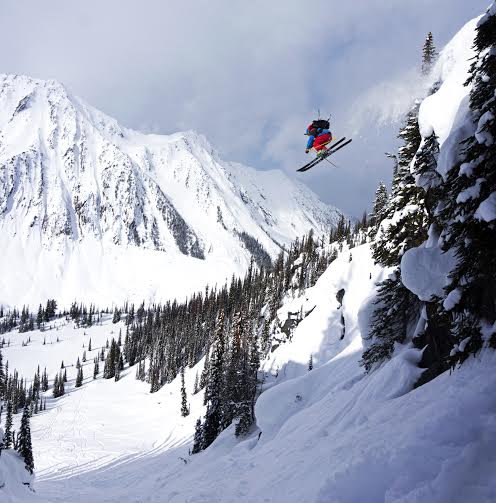 Photo Courtesy: Ty Horne
What are some of the challenges that you have faced while trying to advance your professional career?
The hardest part is playing it safe, no matter where you look on social someone is doing something new, but I realize that if you push the limits when the conditions aren't right, you're going to get injured and be out for a while. If you miss the storm of the year, you blew it. I keep it semi-mellow until conditions warrant, then it's time to go big.
What do you consider to be the biggest accomplishment in your career so far?
My biggest accomplishment in skiing was my first season in Jackson in 2013/14. It snowed almost everyday, I was able to push my limits further in one season than I had in the last 10 in Colorado. That year is what jump started my skiing career. That spring I was also able to ski most of the summits in the Tetons including the Grand, Middle, South Teton, Buck Mountain and Mt. Moran. Not only was it the best winter of my life, it was also my best spring ski mountaineering season.
https://www.instagram.com/p/BEcECJmupQw/?taken-by=o_leeps&hl=en
Do you have any big film segments dropping this summer?
Most of my footage is gopro and occasionally from other filmers. I shot with my friends in Jackson, but still haven't had the chance to film a big segment in Jackson. I shot a lot with Higher Expectations Productions with a drone, so a lot of content for my edit will be from them.
What has been your most terrifying experience on skis?
I like to scare myself a little every day, but the scariest thing I've skied was probably the Lost lifty air this season. You have to make 10 super exposed turns above a 50 foot cliff in a huge bowl of deep snow that if it avalanched would carry you off the cliff and then pound down on top of you. The take off is very jagged so you have to be on your feet when you get to the edge or you could easily get your limbs ripped off. Luckily for me everything went well, the snow above the cliff stayed put and I hit my take off perfectly.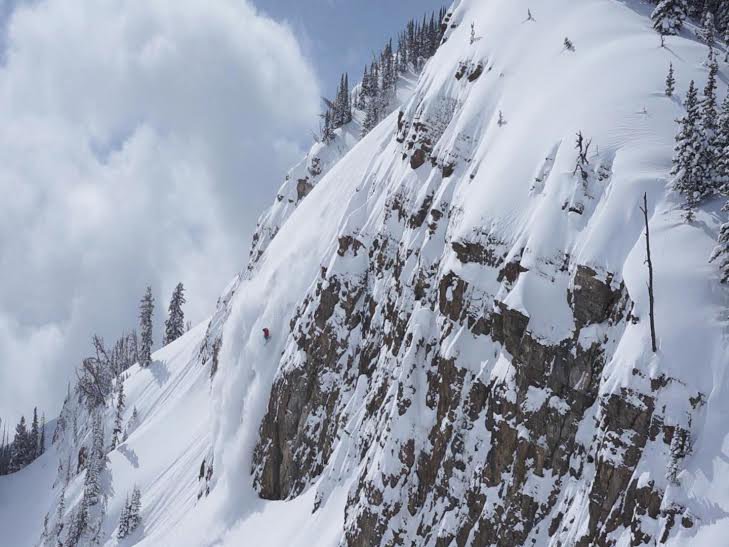 Lost Lifty Air, Jackson Hole - Photo Courtesy: Tim Swartz
If you could only ski one mountain for the rest of your life which mountain would you choose?
Verbier, Switzerland. The Swiss Alps are bigger and gnarlier than anything I've ever skied before. There is a lifetime of possibilities for steep lines and ski mountaineering objectives, not to mention amazing croissants and chocolate.
How big of a challenge is it to manage a ski career and a business?
Managing Bold Poles, my ski career and a full time job waiting tables is definitely tricky. The hardest part is time management, sometimes just freeskiing is the best thing for me. The most important thing is to realize why I do all of it and that helps keeps me motivated.
Where in the world would you be if you never got serious about skiing?
My backup plan after college was portfolio management, so I probably would have moved to a city somewhere and be crunching numbers rather than sending 80 foot cliffs right now.
- Big thanks to Owen for taking the time to do this interview. Follow Owen on Instagram @o_leeps and check out his website http://owenleeper.com/.
https://www.instagram.com/p/BDuAQ4COpX5/?taken-by=o_leeps&hl=en
https://www.newschoolers.com/videos/watch/821638/Owen-Leeper-Skiing-Chile-with-Poor-Boyz-Productions-
Owen's Most Recent Edit Filmed With Poor Boyz In Chile