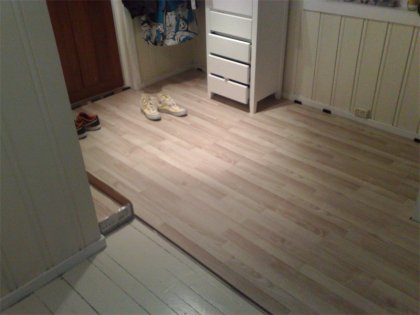 It's been nearly a year since me and Ida had an total makeover of our house. This week we figured out we needed a new floor in our hallway. It is a bit of a job since there are a lot of corners and other obstacles, but it looks nice!
Halfway through it, and I am doing the rest on Sunday.
I was supposed to be in Hafjell in the last day of skiing for the year today. That did not happend…. My boss told me I had to work yesterday, and I forgot that I had planned to go there. So for today the plan is pretty busy, been working from 9-3 pm, and I slept a few hours after work to warm up for tonight. My second job starts at 10.30 Pm and I am not going home before the club closes down at 3 am. Long day, looking foreward to have tomorrow off.