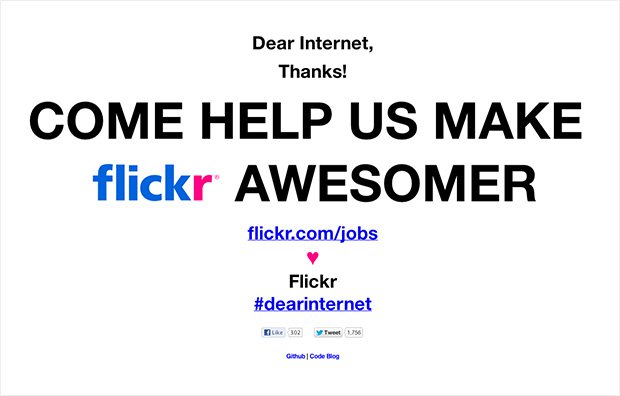 Hey Internet… Flickr heard your plea for improvement and has responded with its own standalone page titled "Dear Internet". The page is an open invitation to the Internet to help make the service better by applying for a job. We hear the site is looking to expand, and is looking for new rockstar employees to help it do so.
Dear Internet (via Wired)
P.S. Apparently Marissa Mayer will be getting paid $71 million for her help in reviving Yahoo. To put that into perspective, Flickr was purchased for $35 back in the mid 2000s.