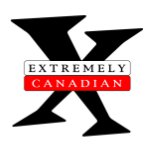 "First TEEN Big Mountain Ski Camps Head to Las Lenas"
Extremely Canadian now offering a Guided Big Mountain Freeskiing Youth Camp in Las Lenas, Argentina, August 21-28 2010
Whistler, BC, May 2010 – Summer is always the hardest season for keen young skiers. Powder days are distant memories and next season is nowhere in sight. Some scrape around in glacier terrain parks with a bunch of punks or grunt up hills on mountain bikes, but for the true big mountain faithful it's a painful waiting game… until now. New this year, Extremely Canadian Adventures is opening their legendary summer skiing adventures in Las Lenas, Argentina to teens aged 13-18 in a special Youth Camp, August 21-28, 2010.
For the price of any old played-out ski camp in North America, teen freeskiers will be exposed to eye-opening South American culture, surreal terrain, and big mountain skiing like nowhere else.
Las Lenas has long been hailed in the freeskiing community as the best destination for Southern Hemisphere big mountain shredding, no argument. With endless steep terrain, long couloirs and huge alpine bowls, there's enough to do there to keep even the strongest skiers coming back year after year. Which is exactly what Extremely Canadian has been doing. Extremely Canadian has been running trips to Las Lenas since 2001 and our guides know the terrain inside out. Las Lenas combines the fun and adventure of big mountain skiing with the warm and vibrant culture of Argentina.
All of Extremely Canadian's coaches are dedicated, professional freeskiers and coaches who regularly work with teens in the Whistler Freeride Club. With six years of experience supervising the Dave Murray Summer Ski Camps, Jill Dunnigan and Peter Smart will be planning, organizing and helping execute the camp – ensuring a safe and well-oiled adventure. Whether your goal is to get an edge on the upcoming junior freeskiing competition season, or just to experience a ski adventure you'll never forget – this is the way to cap off your summer. Extremely Canadian combines tactical steep skiing
coaching, technical improvement, avalanche awareness, and a heavy dose of fun to provide a safe and truly unforgettable experience.
Parents getting jealous? This trip is scheduled for the same week as Extremely Canadian's regular adult Las Lenas adventure for those who want to make it a family affair.
Oh the trip details and transfers? That's Extremely Canadian's job, not yours. Book a trip and they'll do the rest. In a country like Argentina, that's the only way to go. Enjoy.
For a good time call 1.800.938.9656 or visit http://www.extremelycanadian.com.