Leica Rumors has published two small images showing what may be Leica's followup to its M9 rangefinder: the Leica M10. The camera in the photos appears to have a larger screen than the M8/M9, and is being held in a manner that suggests that it has autofocusing and live view.
For comparison, here's a photo of the back of the M8: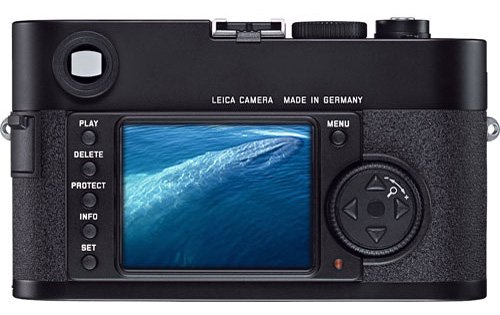 We're only about two months away from Photokina 2012 where this camera may be officially unveiled.
(via Leica Rumors)