Interview by Jeff Schmuck
So how are things going?
With the exception of a few minor hiccups, everything has been going smoothly. All our gear came in and we've already shipped everything out. We also have been putting a team together which is shaping up nicely.
Yeah you were mentioning that when you first announced the company. Give us the rundown, who's on the program this year?
Well, in no particular order, we are proud to present...
Ashley Battersby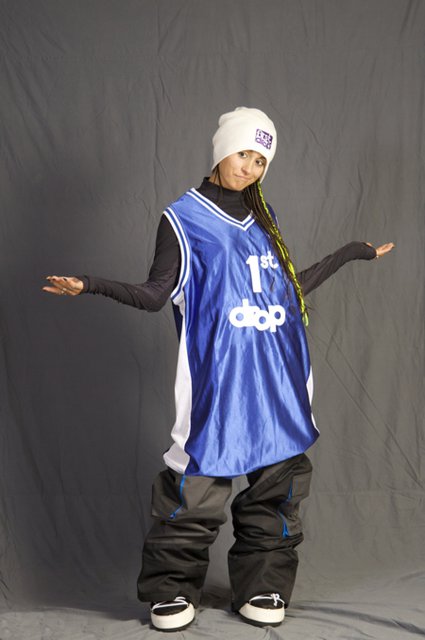 Ash kills it so hard. She has been published in Freeskier and Powder, and has also put together some of the most solid video segments ever by a girl in the past few years with Rage Films. Although she had some bad luck with her knees the past few years, she is coming back now stronger than ever. Her early season has been spent traveling between Park City and Summit County, skiing every day, putting together edits, and really pushing herself again. Expect Ash to dominate at X-Games slopestyle this year.
Alex Applegate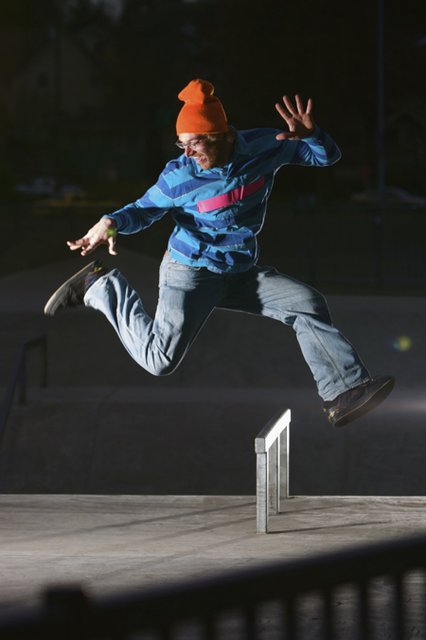 Alex is a man of many interests. From photography to bikes and sustainable living, Alex explores many avenues in life. Anyone who has had the privilege of skiing with him knows he is one of the most talented skiers in the world. He has been at the forefront of the sport since its inception in the nineties and has been published in Freeze, Freeskier, and Skiing. Although credit goes elsewhere, Alex was the one of first people to do a d-spin (although he called it a honky flip) as well as numerous other tricks. He has spun both ways since he learned to ski, and began grinding rails and hitting jumps before terrain parks existed. Although Al is proficient in the park, he diverts his focus to the backcountry and big mountain. Alex has turned down countless sponsors over the years for the simple fact that he only skis for himself, which is why we feel truly blessed to have him on the team.
David Lesh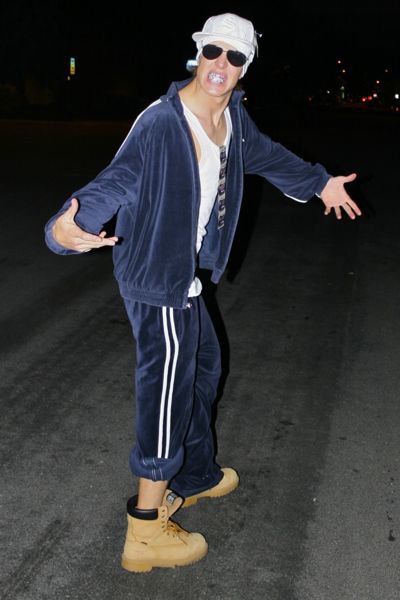 Lesh has been involved in the ski industry for years, and brings a lot of diversity, creativity, and enthusiasm to the team. He has filmed with Rage, Stept and Two Plank and has been published in Freeskier, Skiing, Bravo Ski, and Skiing Mag EU. David continues to push himself in the park, but has found his true calling in the past few years skiing big mountain and in the backcountry. He loves to travel, take photos, and design everything from Liberty's ski graphics to magazine ads and clothing. Lesh is well spoken and very approachable, making him an excellent representative of the brand.
Jordon Emerson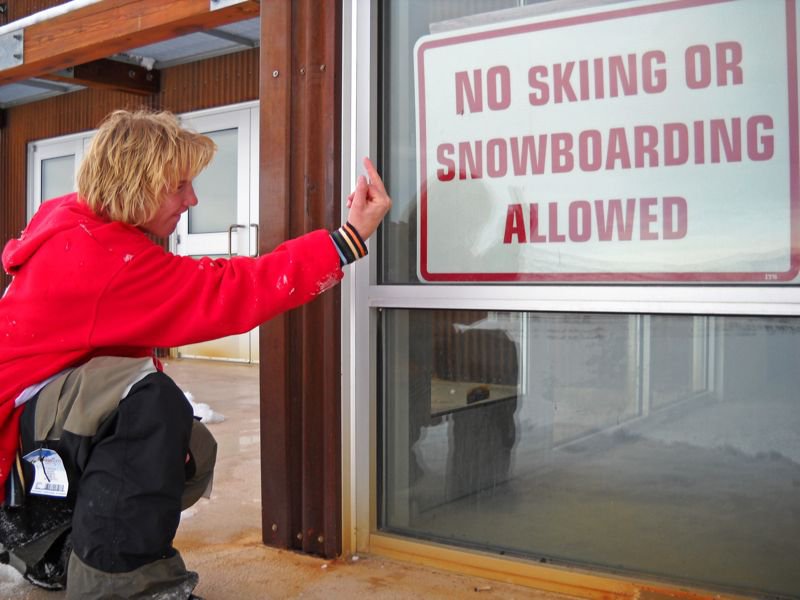 Jordon is one of the most stylish and talented snowboarders immerging on the scene today. Spending half his time in Colorado and the other half in Salt Lake, he expresses himself through progressive edits throughout the year and films with the Dinobots crew. He attends the University of Utah in Salt Lake, but still manages to ride every day. His diverse skill set includes park, pow and urban. Look for Jordon in the next few years, as his smooth style is sure to turn heads.
LJ Strenio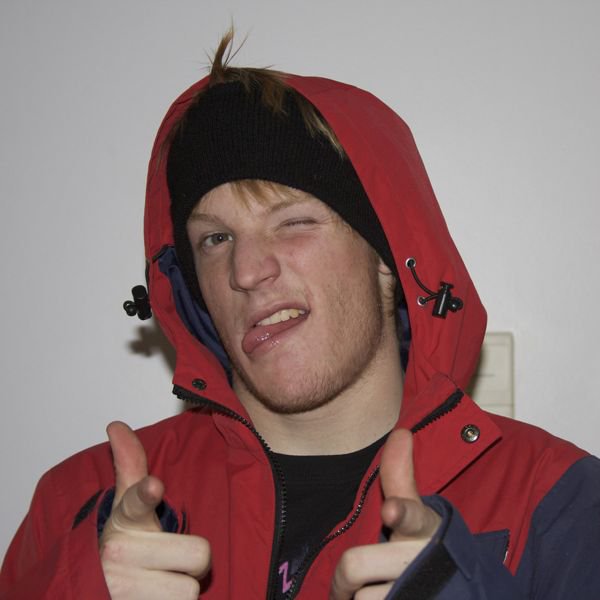 LJ is an incredible skier, and a great guy. He continues to push the sport every time he puts his skis on. His skills are sometimes referred to as super human, but he still manages to make it look easy, and steezy. He has cat-like agility, and always seems to land on his feet. LJ has been published in pretty much all of the ski mags worldwide and filmed with Rage the past few years. He has also broken into the competition scene recently and was invited to, and competed in King Of Style early this season, as well as the Dew Tour. Being one of the nicest and most enthusiastic skiers in the world is something that comes naturally to LJ, so he was a perfect candidate for our team.
Scooby Rex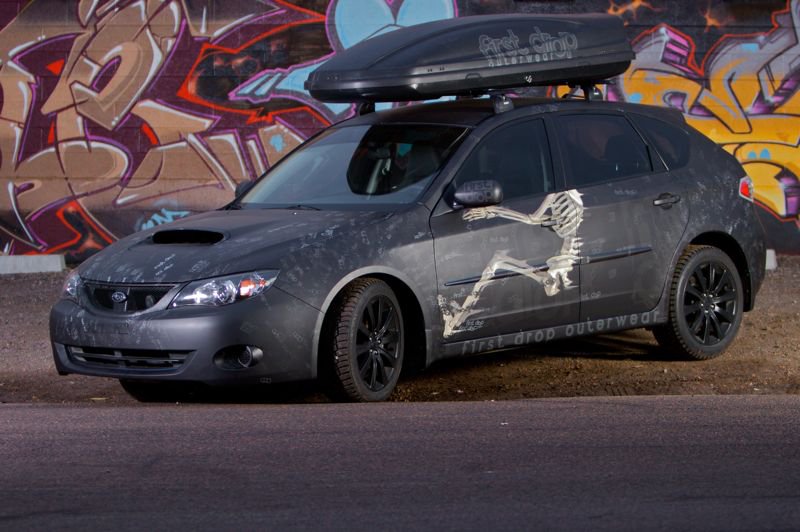 And our last member of the team is really sort of the team mascot. It's his job to make sure the team gets around in style. Scooby is a Subaru WRX, and was born in Japan, has the power of 225 horses, and weighs in at 3,142 lbs. He has a boxer engine and loves to play loud music and drift corners at high speed. Although Scooby can be seen mashing around in waist deep snow by day, he can also be found in the evenings quietly sipping premium and 5W-40 in front of the fireplace. He also travels fully stocked with stickers for anyone who desires. Big thanks to Ink Monstr and Thule for dressing him up real fancy-like.
That's not a bad team for your first year!
Thanks! It actually sort of happened organically. Although it says on the website we are not accepting any sponsorship applications, we still got hundreds upon hundreds from kids all over the world. It was really cool to see people's enthusiasm for what we are doing.
Since it's launch here on NS two months ago, things seem like they're really starting to snowball for you guys. How are sales going?
Pretty well, it's been a crazy few months. We somehow managed to sell out of all outerwear and some of the accessories in the first six weeks, so we decided to re-order with our factories for a limited batch due late January. We are actually also announcing a few 'secret' products today.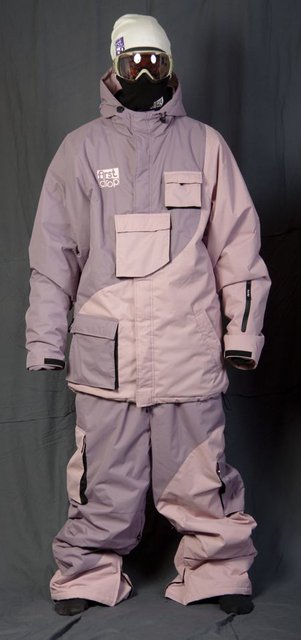 Spill it.
We have a super limited purple and pink 'team' suit that is now available, although it might not be for everyone, as well as new fitted hats and tall basketball jerseys. We are also taking preorders for another limited batch of outerwear that will be shipping at the end of January with slightly different colors. Plus, due to the feedback of a lot of NS'ers, we are offering a limited 'XL Tall' jacket (5 inches taller than the XL, but with the same width) as well as XXL Tall tees and XXL Tall hoodies for that spring/summer shred.
Sweet! Can't wait to get our hands on some. Thanks for checking in, and we look forward to seeing more from you guys soon.
Thanks NS!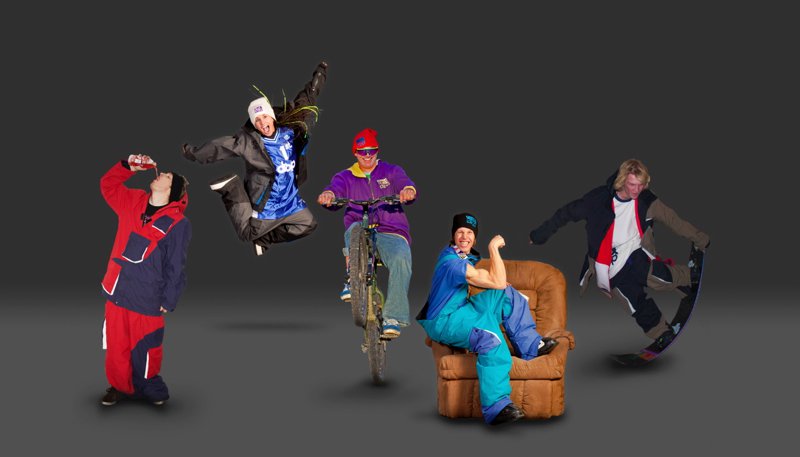 For more info, pictures, and videos of the First Drop team and their new products, check out firstdropouterwear.com.