Interview by Jeff Schmuck
Photos courtesy of David Lesh
So Lesh, you've started a new outerwear company called First Drop. Tell everyone about it and how it came to be.
The thought first crossed my mind this spring, when the outerwear companies I had been skiing for couldn't give me the product I needed and wouldn't listen to any of the ideas I had. At that point I started to realize there was a huge void in the market that no one was filling. I seriously started to conceive the idea this summer and really got working on it. I was out in Oregon skiing at Hood and started asking a few of my friends out there (Hornbeck, K-Day, etc) what they wanted in outerwear. I started coming up with designs and showing people different options and ideas I had including colors, sizing, measurements, features, etc. In the end I think I've come up with a unique product that nobody else is making, at an affordable price.
What went into taking First Drop from conception to reality?
I have a friend who's been trying for four years to source hoodies and t-shirts for his clothing company, only to be ripped off and unsuccessful time and time again. I was hoping he could help me find some good factories, but I had very little time and it just didn't pan out. I was then forced to take matters into my own hands. I don't want to give away any trade secrets, but let's just say I spent a lot of time on the Internet, plus the guys at Liberty gave me a few solid pointers. I've literally been on China time since July, and I haven't gone to bed earlier than four or five in the morning since then. I'm online all night long, chatting on Skype, emailing and calling places in China, Malaysia, India, Canada, Hong Kong, etc looking for decent factories. It really became a reality when I started getting prototypes from different factories. I put together all the designs myself, gave them the measurements, the material specs, the colors, preferences for the zippers, mesh, shell, for different parts, and so on. After talking with, interviewing, and checking references of literally hundreds of factories, customs brokers, and agents, I narrowed it down to a few dozen. I then narrowed them down further based on quality, time, cost, customer service, reliability, etc. That was when things really started happening.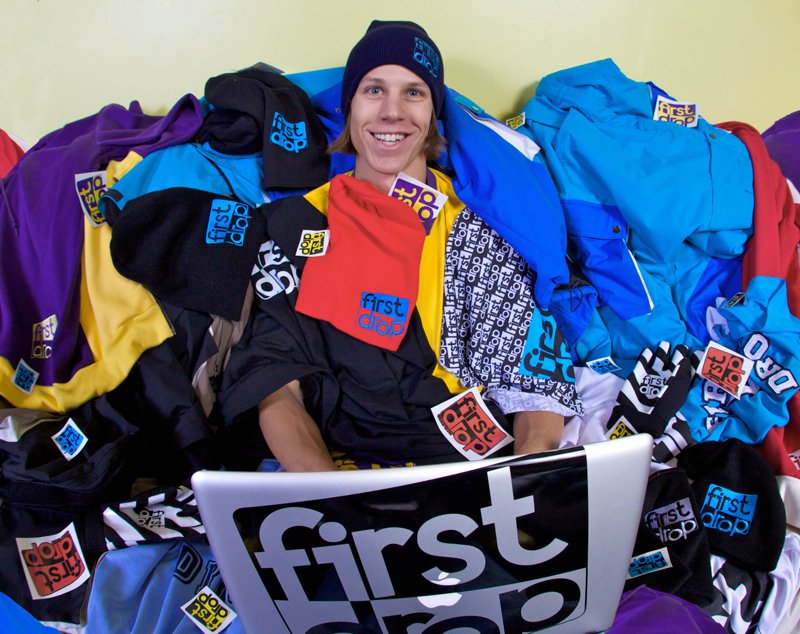 What exactly will you be offering this year and when will everything be available?
Pre-orders have already started and I'm guaranteeing shipping by the end of December. I'm also doing everything I can to get orders shipped a few weeks sooner than that. The prototypes I have in right now look really good but there are a few minor changes that need to be made. There's going to be three suit sizes (Medium, Large and XL) in two different colors. Most of the accessories are currently being made in the states to support the US economy, plus that cuts down on time so some of the accessories may be available sooner.
How will your company set itself apart from other outerwear brands?
I think my involvement in the ski industry combined with my personal ski experience gives me a firm grasp on what I and others want in outerwear. I also hope to tap into key markets that in my eyes are being ignored by so many companies, women, for example. They are a huge market and no one is catering to them. That's part of the reason I pushed for a medium suit this year, in the hope that some girls will want to try it out. In the future I want to have a female-specific line with lots of different designs, color options, fits and styles. All in all I'd really like to branch out and appeal to many different people and give them options. I realize I'm a bit late in the game this year but I'm just trying to make something happen before it's too late. Next year I plan to have suits in by the fall in hopes of avoiding pre-orders all together. I want to avoid all the nonsense surrounding pre-orders all together. I've heard many horror stories about people being taken advantage of by outerwear companies, and it's made me realize I can provide a better buying experience for people, which is a main objective of First Drop.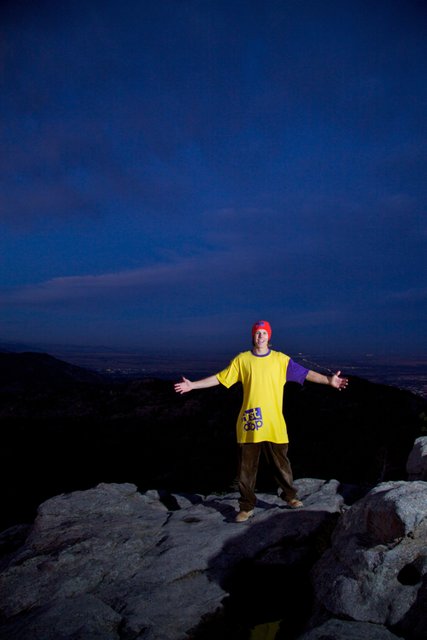 Are you only going to be selling your product online or do you hope to eventually branch out into shops?
This year I'll basically sell everything on the website because the numbers are going to be limited, the profit margins will be less, and the shops usually buy a year in advance. If shops really want to carry First Drop, I would consider it. But honestly, it's not a huge priority at this point, because I'm fully aware of how dominant the online market is, and how easily people can shop online, so I'll start there.
Do you have plans for a First Drop team?
Yeah, I do. I've been talking with a few athletes already who have been really supportive and excited. You can expect some big names, and more importantly, really good guys to represent the brand well. No one is locked down yet, but stay tuned.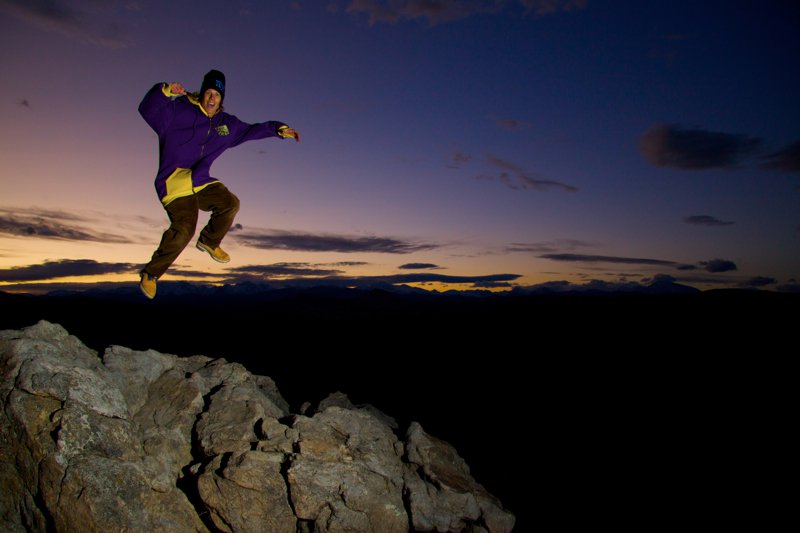 In closing, there's a lot of outerwear options out there, so why should someone looking for a new suit seriously consider First Drop?
First Drop is dedicated to having fresh designs every year, and having the ability to cater to what people are looking for. I'm member #12 of Newschoolers so I've been entrenched in this community for a long time. I like to think I have a pretty good grasp on what people like and dislike. In terms of functionality the suit combines many elements that people will come to love. I think customer service is huge and the way buyers are treated will be unmatched. I will be personally responding to all calls and emails, which I hope will be a big selling point, because they won't have to deal with any nonsense. Lastly, I think our ability to adapt quickly each year is key. There is no chain of command at First Drop. If there's something that the people want, and we hear about it, then boom, next year there it is.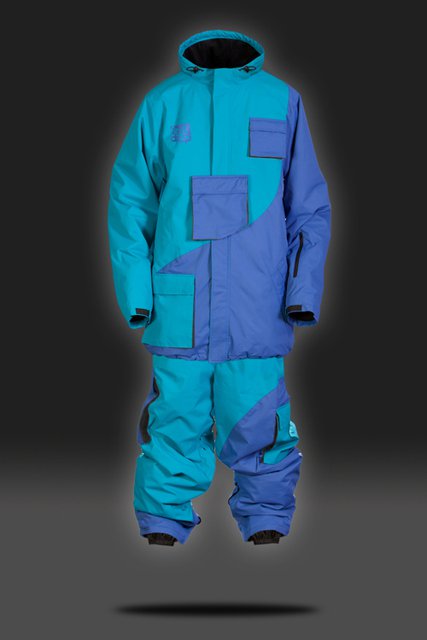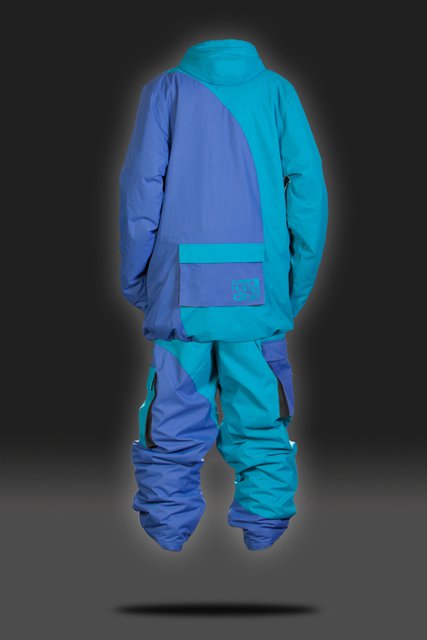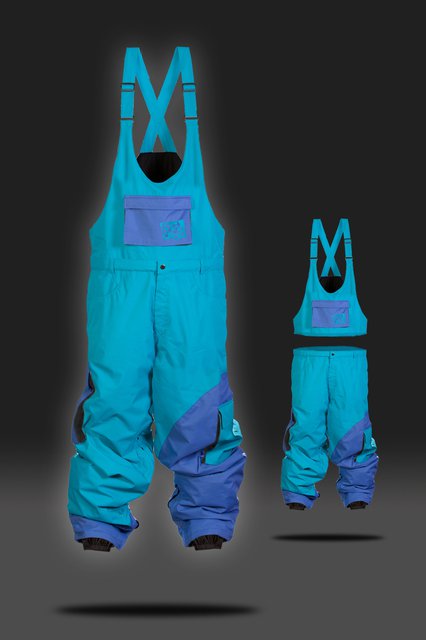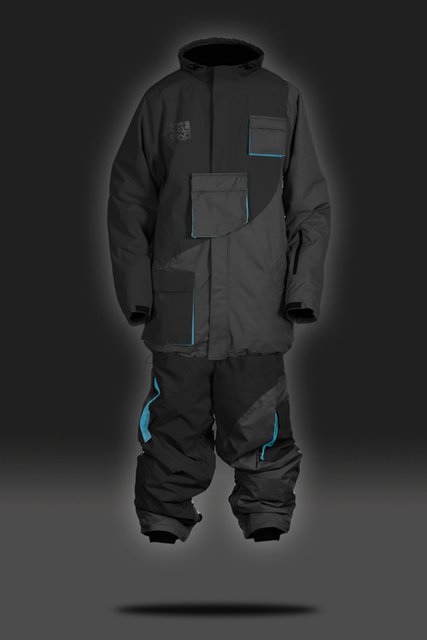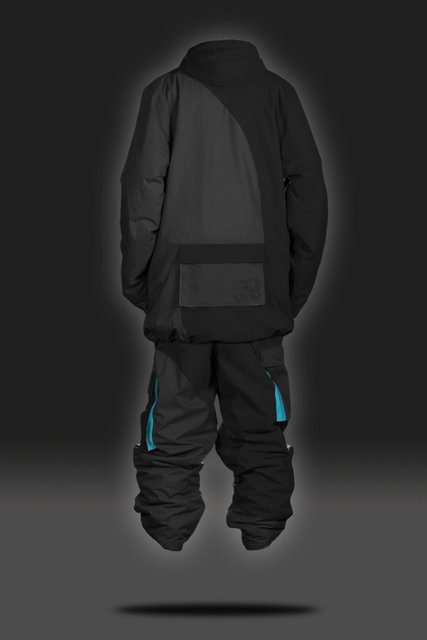 For more information on First Drop check out http://www.firstdropouterwear.com