On the East, the preseason is coming awful late this year. Though Vermont and New Hampshire were slammed with three large storms in October and November (I lodged my Dad's brand-new Toyota Tacoma into a snowbank like a champ), the ground had not hardened, and the snow melted after a few days.
And yes, I am kicking myself for not taking a hike and making a few pre-Thanksgiving turns, but c'mon, I was busy!
Ok, well I wasn't that busy, I guess I was just being lazy. Now, good thing that is all in the past!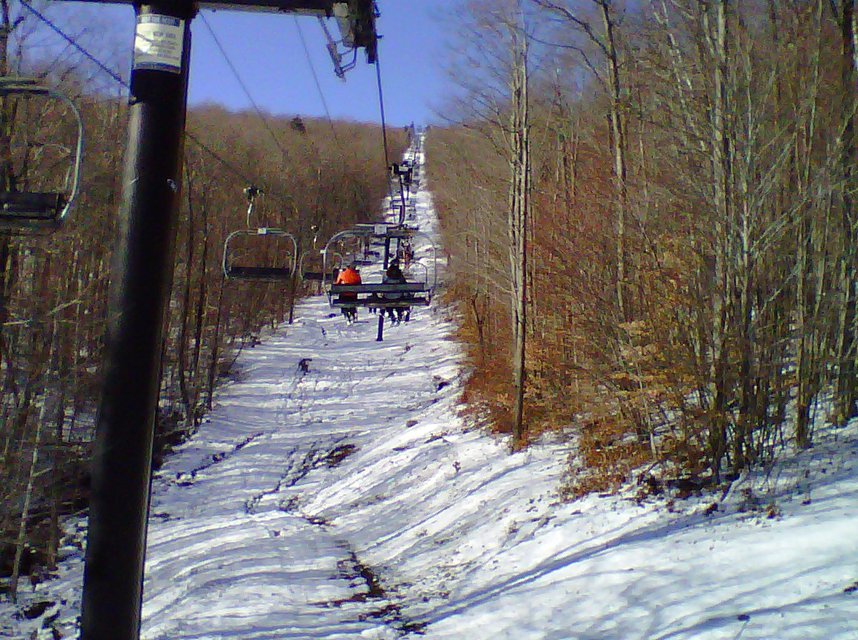 I've been skiing Okemo for as long as I can remember, and no matter how many times I make the drive to Ludow, it never gets old. Though the resort caters to our neighbors to the south, I've got to give Okemo credit for keeping it real. Season after season, they open early, stay open late, and always have AWSOME pre-season features (not to mention a great regular-season park).
In short, Okemo is just a fun place!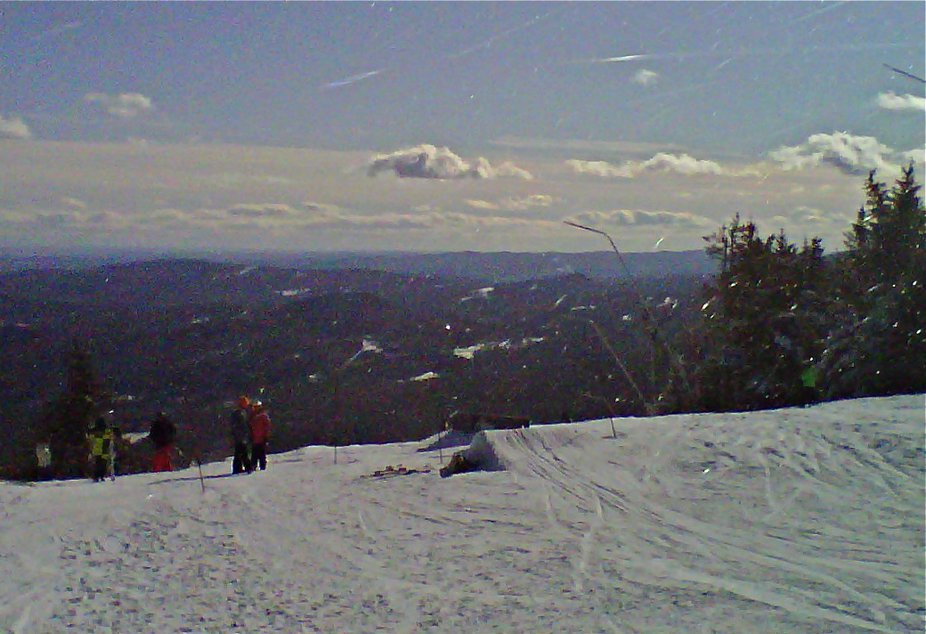 Right now, at the very tip top of the mountain, there is a three jib line. The first hit--a ride-on up rail into a down box--was made with boarders in mind, while the second two, a flat bar and a flat box, are fun for everyone. I spent most of the day listening to a 70s Rolling Stones album, and relearning all of my rail tricks--it's funny how you forget all your moves over the summer.
For the first two hours, I ignored the first snowboardesque feature, and focused on the second jibs.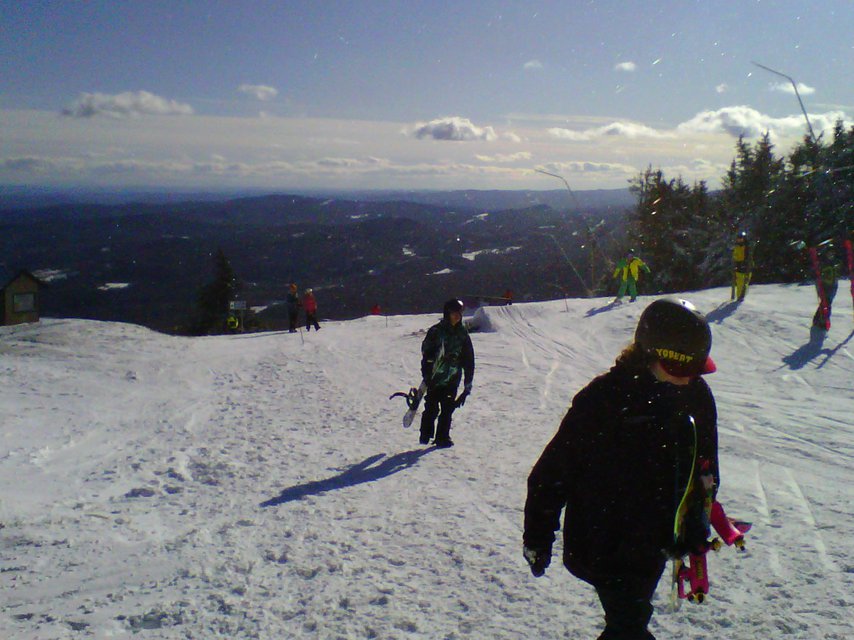 At about 1:30, two kids riding Armadas who looked like they were still in middle school, zipped past me and greased the odd up-to-down. I couldn't believe it--I'd seen three or four skiers who were DESTROYING the flat bar try the feature, and fail miserably.
I stopped the kids, and congratulated them. As it turns out, they were both from Sunapee, which is where I went to high school. After a few laughs, I hiked the up-to-down with them; before leaving Ludlow that day, I'd successfully slid the feature.
Thanks for the great day! #kidsthesedays