This past weekend, skiers gathered in Denver, Colorado to celebrate the end of another summer with the second annual First Chair Festival. The venue was the Sculpture Park in the heart of Downtown Denver, equipped with plenty of grassy seating room, vendors, and a beer garden. We were blessed with a clear and sunny day to sit back and enjoy the fall's finest cinematic offerings.
The afternoon kicked off with HG Skis "Eat The Guts", Good Company's "Guest List", Level 1's "Habit", and Picture Organic's "In Gora". On top of the films, vendor tents lined the perimeter of the venue with lawn games, giveaways, and gear. Our MC for the afternoon was none other than Newschoolers notorious leader Doug Bishop, and he set the tone for the remainder of the day.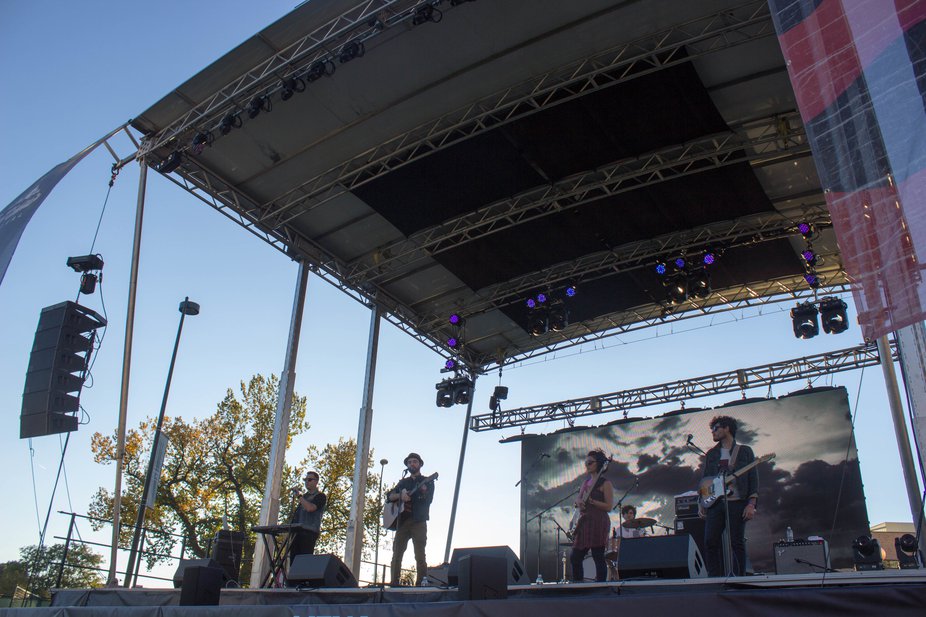 Air Traffic Controller
Providing a break from the films were bands Air Traffic Controller and The Moth and The Flame- giving the crowd a moment to sit back and enjoy food trucks, beers, and the company that these premieres provide. As the sun set on the evening and we all prepared for the festival's final offerings: Matchstick Productions' "Drop Everything" and Faction Collective's "This is Home". We all got fired up for the finale of the evening with a ski giveaways from Meier Skis- a Denver-based independent ski company- and more goodies courtesy of Faction.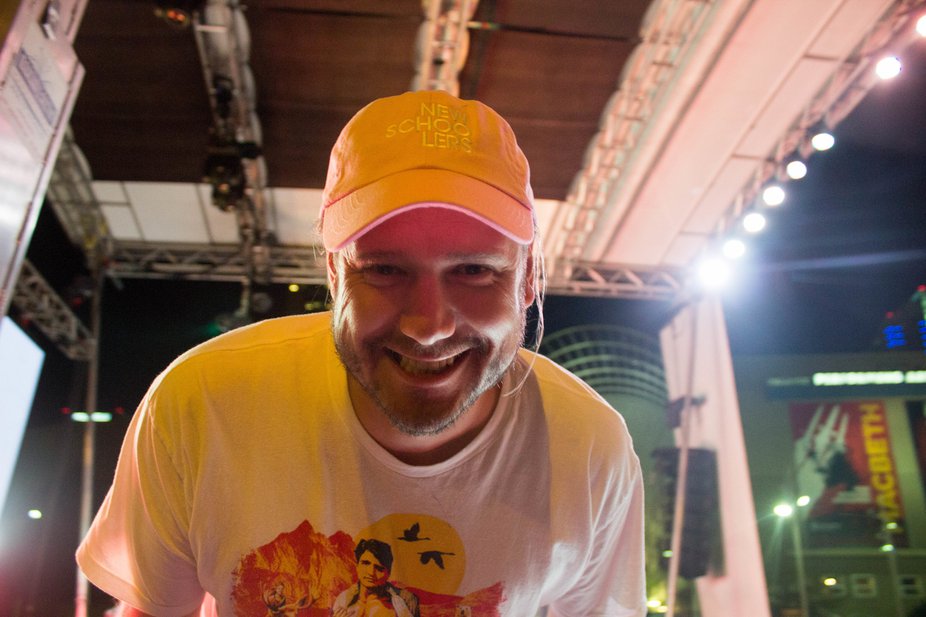 Doug Getting The Crowd Hyped
Markus Eder's opener in MSP's Drop Everything was arguably one of the best of the year and the rest of the film kept expectations high as Faction's first film 'This Is Home' was queued up. The Faction Crew headed to Finland where Antti Ollila, Alex Hall, Tim McChesney, and Daniel Hanka absolutely slayed everything in sight, followed by a 'One-of-those-days' esque segment featuring both Henry Sildaru and Candide.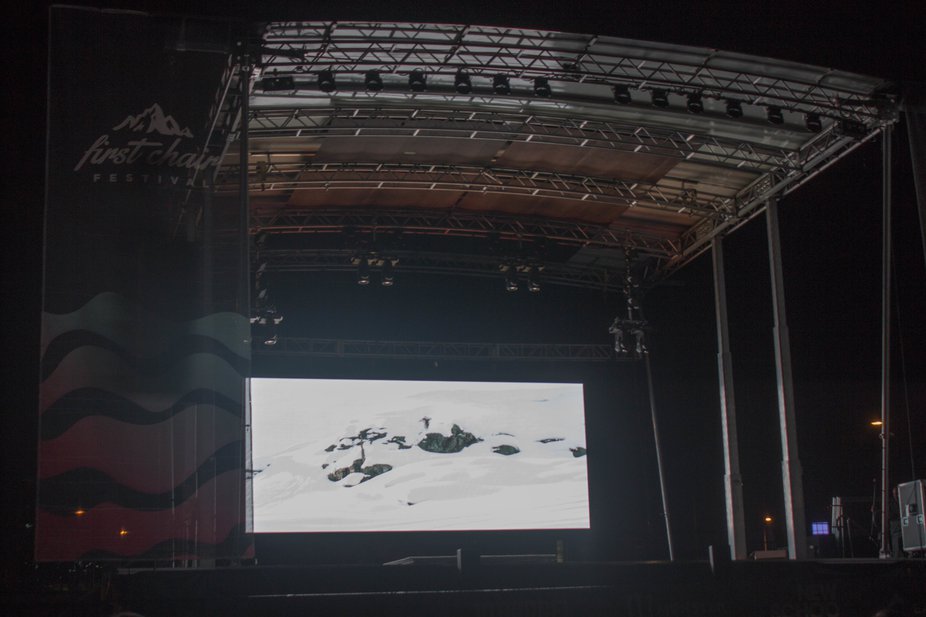 This is Home.
Needless to say, the crowd left the park stoked to slap their skis on their feet once again. We gathered at 10 Barrel Brewing Company for the FCF Official Afterparty where shenanigans continued a while longer and the sun rose on another ski gathering. Huge thanks to Powder Magazine, 10 Barrel Brewing, Monster Energy, and Eagle Pass Heli Skiing, among our other wonderful vendors and contributors for helping us get stoked for another season!