As September rolls around each year, skiers gather to kick off the season the best way we know how- film premieres. The era of iF3 in Montreal has come to a close, however Newschoolers and Powder Magazine have come together to give us a new party to look forward to each fall. The first annual First Chair Festival kicked off in Salt Lake City on Saturday premiering seven of this season's best ski films.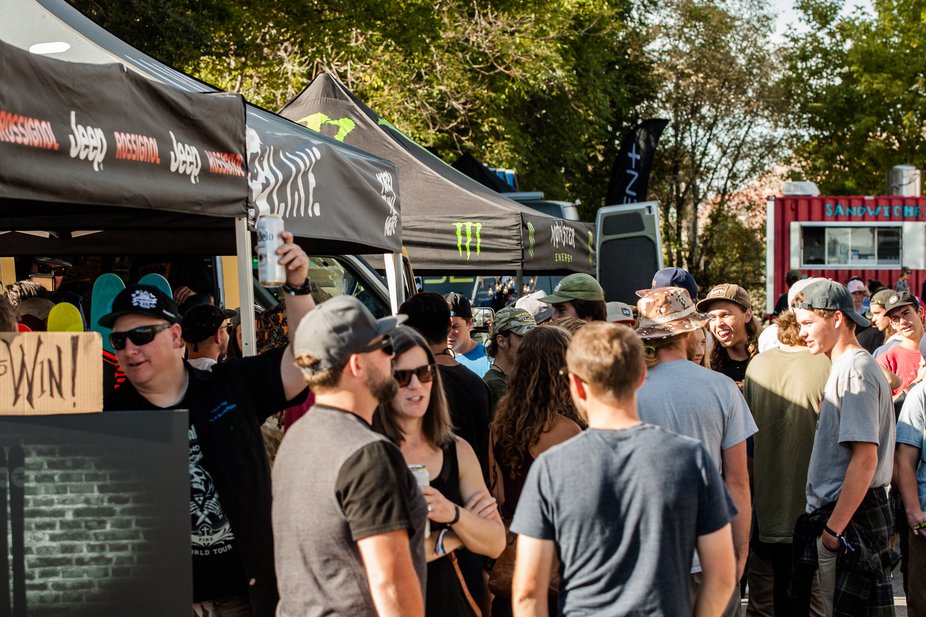 Crowd gathering to check out all the block party booths // David Reddick photo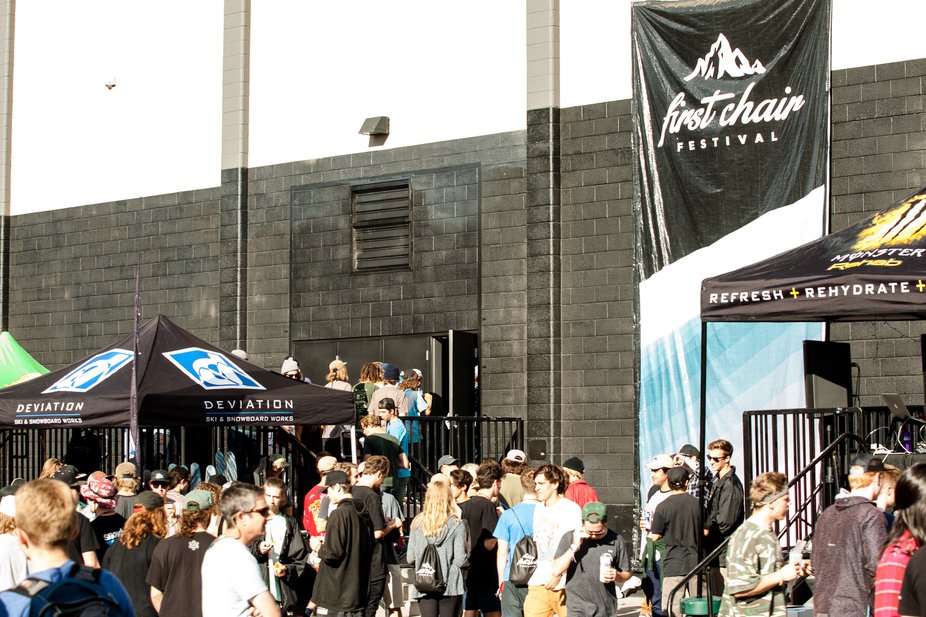 Catching a breather between films // David Reddick photo
The day kicked off with Hoodcrew's "Slow Your Roll and Satisfy the Soul". Freed and the boys delivered a last minute cut of another classic movie filled with stuffed animals, cement surfing, ladies, and Mt. Jah. Following Hoodcrew came "BUFU: By Us For U", an independent film project by Evan Lai-Hipp and Lupe Hagearty, featuring Lupe, Kirk Scully, Keegan Kilbride, and friends. Their entire crew killed it and this is a definite must-see when it drops for free this fall.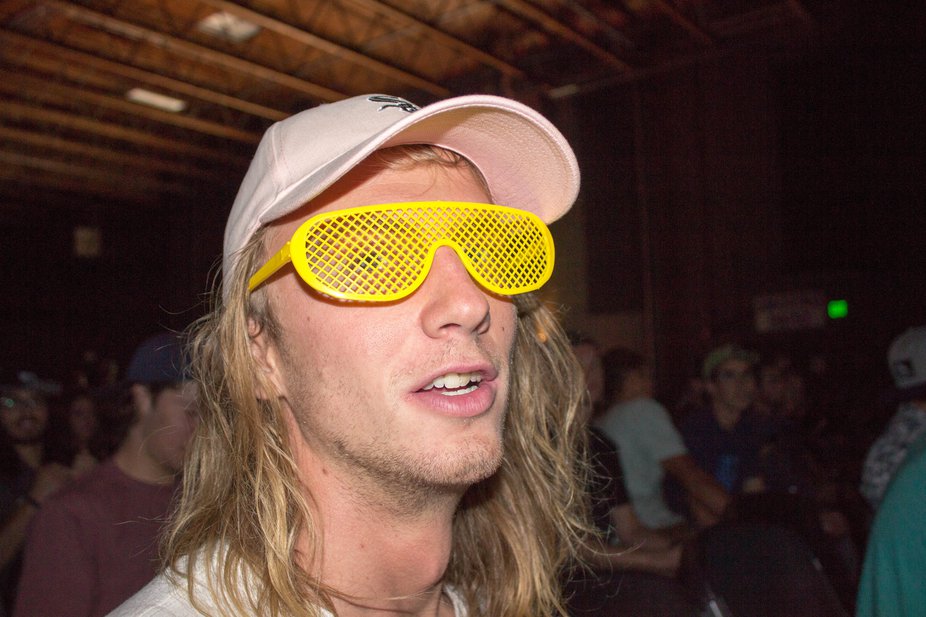 "This movie sucks, why are there lines on the screen?"
After a wildly successful premiere last week in Quebec City, Salt Lake was hyped on BE Inspired, making it one of the most talked about movies of the day. Right when it wrapped up I heard a stoked conversation behind me, "That was crazy, some next level shit", and another flat out with "That movie was FUCKED". I caught up with Nicky Keefer later that evening who had nothing but rave reviews for the film, "They were able to make a down tube session at a typical park the best shit that anyone has ever seen".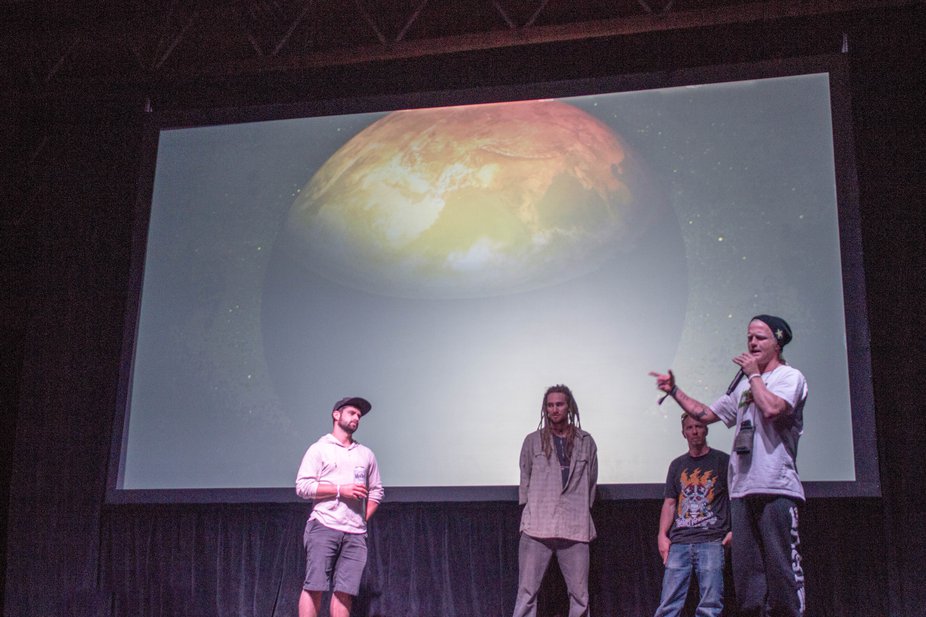 Tanner Hall gave us two of the best speeches we've heard in years // Erica Aarons photo
In between it all we watched 4FRNT's "Here & Now", Good Company's "Vice Versa", and Inspired Media/ Tanner Hall's "Ring The Alarm". Not to mention T-Hall giving the most inspiring speech any of us had heard in years, and Mr. Bishop telling the best panda joke ever while we waited for Too $hort to man up and get on stage.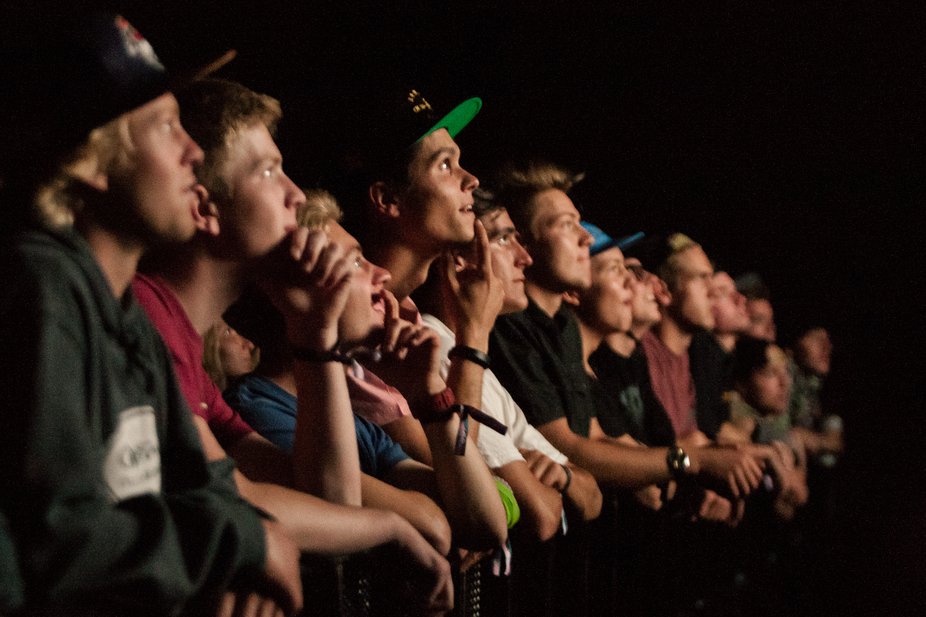 David Reddick photo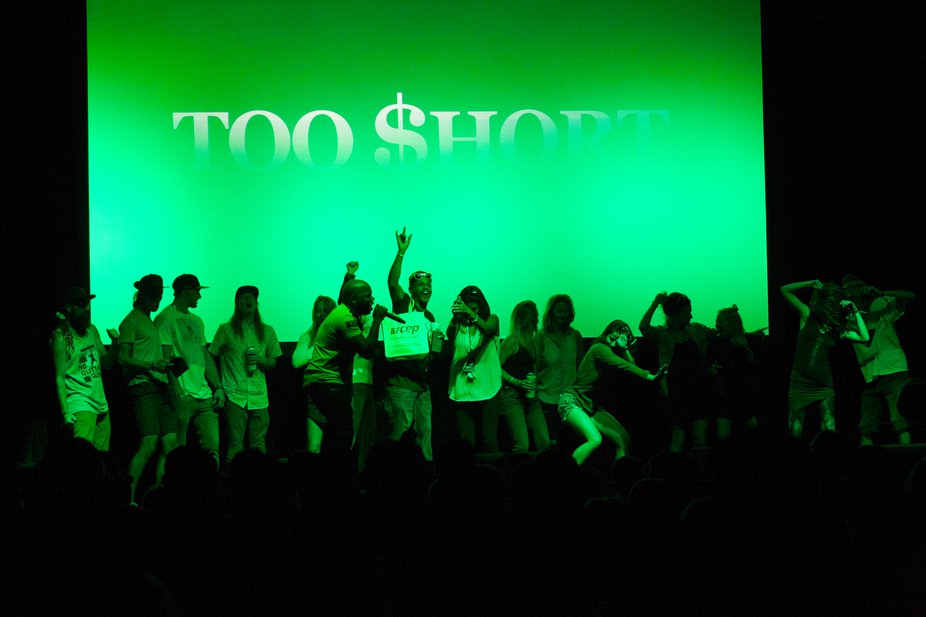 Booty Shakin' for Too $hort // David Reddick photo
The movies wrapped up with Level 1's "Pleasure", which I'm not going to call the best movie since another movie, but I will go ahead and say it's unique narration and stacked team made for a great film, one that's high on my wish list to own this fall. The festival wrapped up with a set by Boombox and the crew headed downtown for another Hoodcrew screening and after party.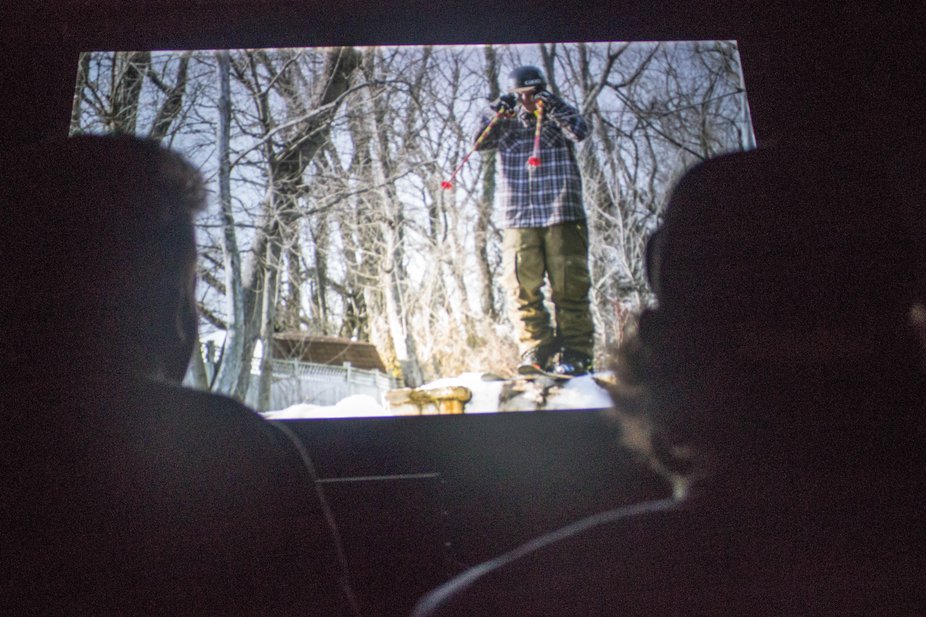 Prime real estate to watch a movie // Erica Aarons photo.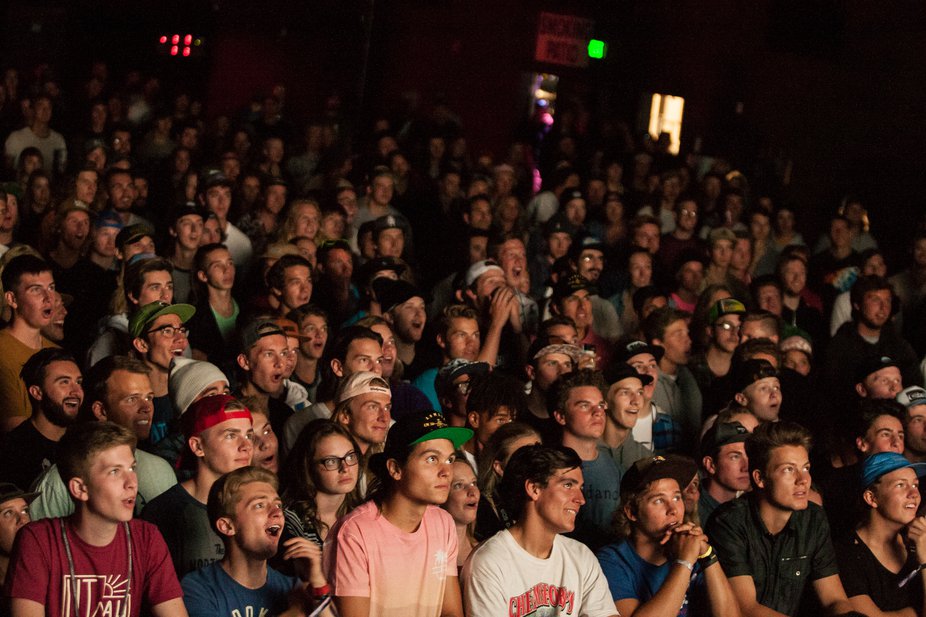 Level 1 crowd stoked on Pleasure // David Reddick photo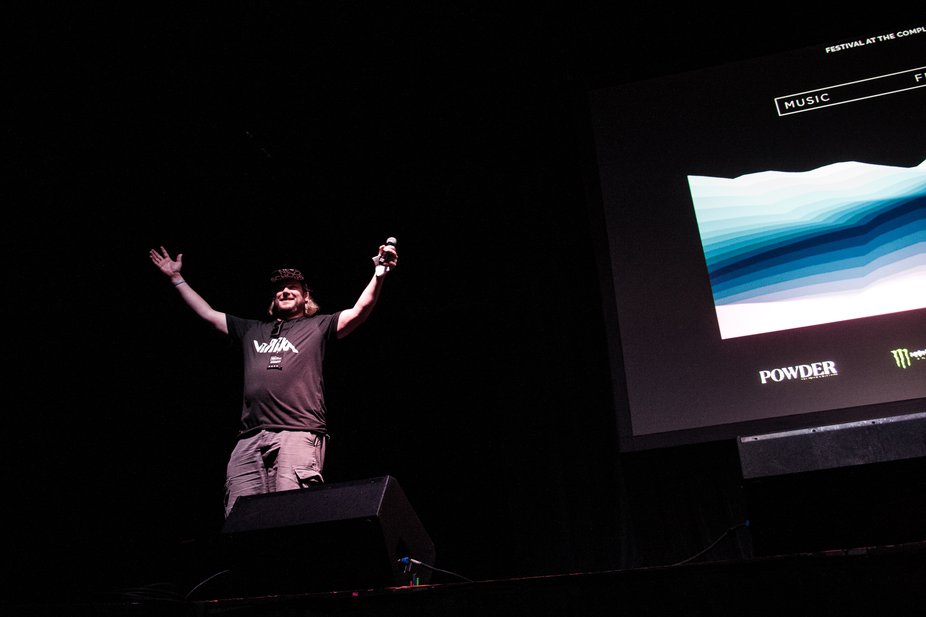 Bishop doing what Bishop does best // David Reddick photo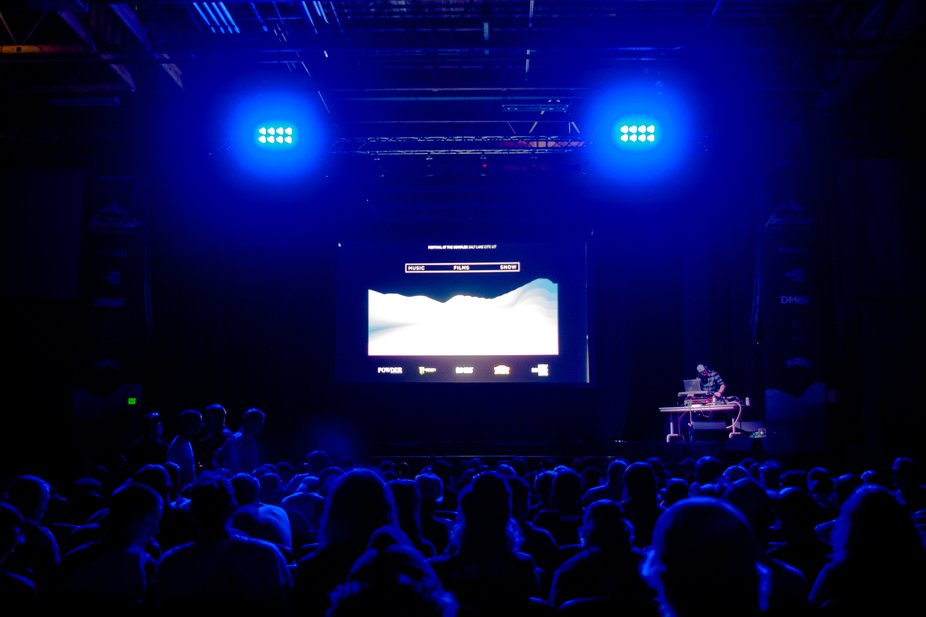 The Pleasure crowd filled up the complex // David Reddick photo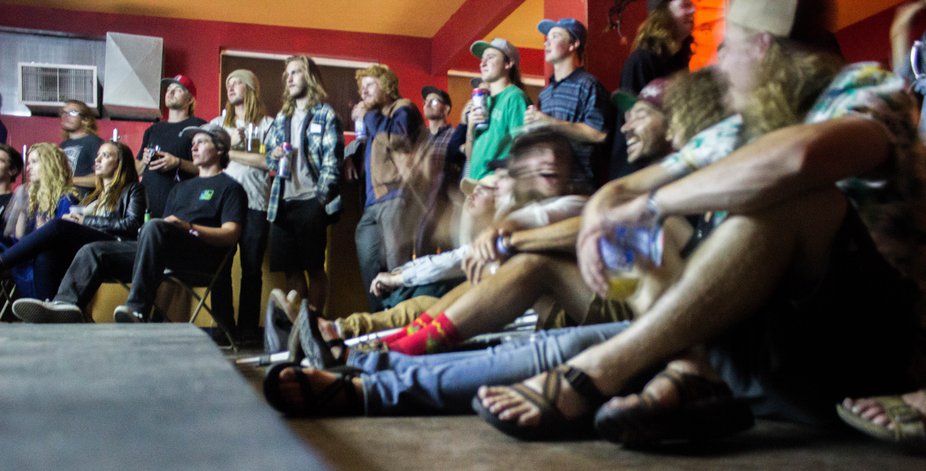 Spectators were treated with another showing of 'Slow Your Roll and Satisfy Your Soul' at Lumpy's Downtown // Erica Aarons photo