"There he goes. One of gods own prototypes. Some kind of high powered mutant never even considered for mass production. Too weird to live, and to rare to die."- Hunter S. Thompson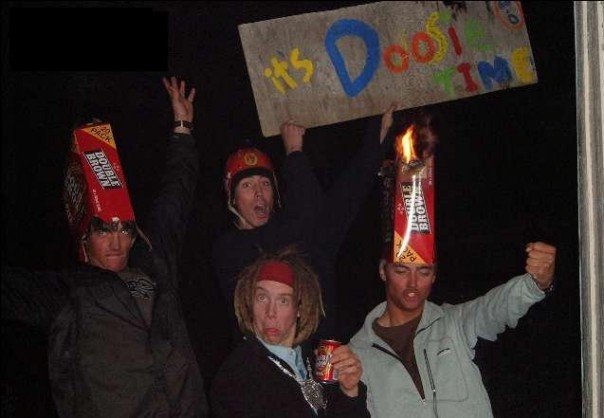 Greasy New Zealand Fun. This photo is from my 20th birthday in Albertown New Zealand. Todd Williamson is Canadian Native from Calgary. I spent a year of my life living in calgary at the ripe legal drinking age of 18. Todd and I sent the RCR mountains, greased party senders, and performed fire hats on the regular.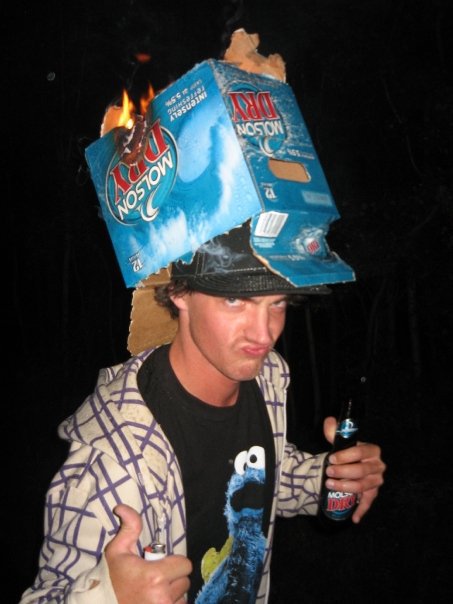 Fire Hats Gone Wild! whoooo whoooooo. Todd Williamson getting deadly.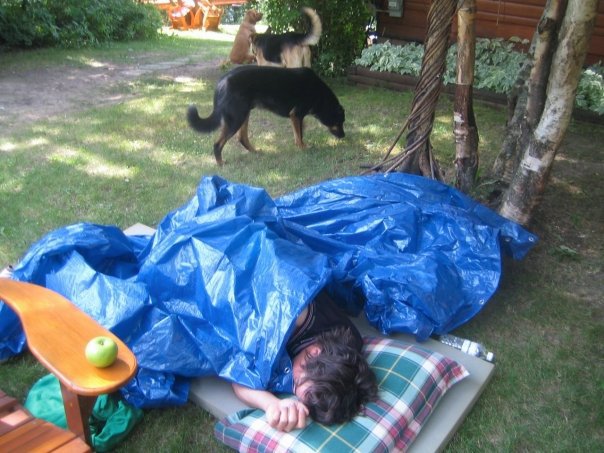 Yaaaaa Tone! Just TARP IT!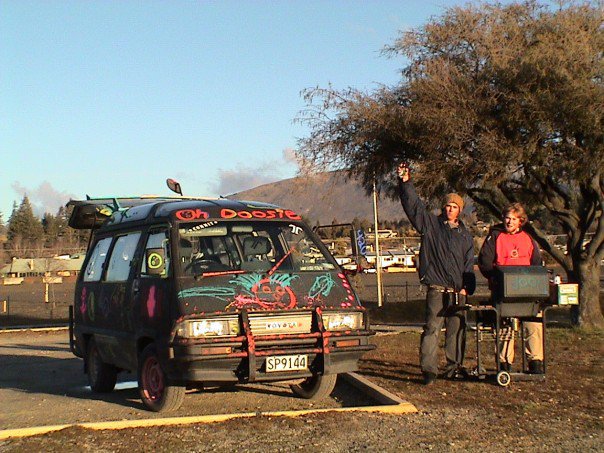 The Doosie Bus in full force. We kept a BBQ in back for whenever we felt like doing lakeside Grilloff we were fully ready. Alwalys a party in the doosie bus. "But our trip was different. It was a classic affirmation of everything right and true and decent in the national character. It was a gross, physical salute to the fantastic possibilities of life in this country—but only for those with true grit. And we were chock full of that."-Hunter S. Thompson