After recieving my skibag last night I got to ski first time today. New snow and sun today did not make things worse!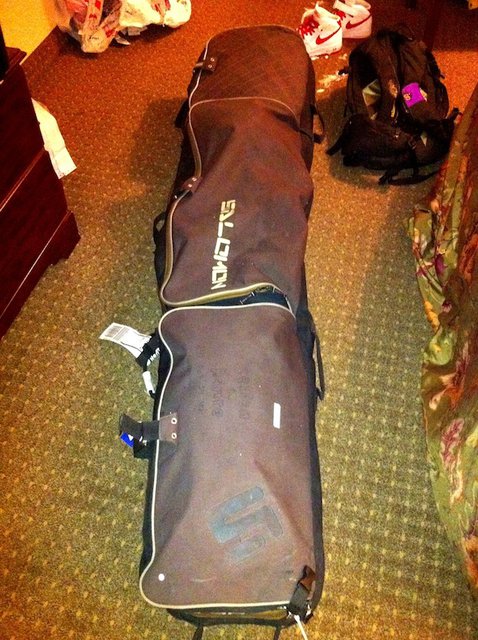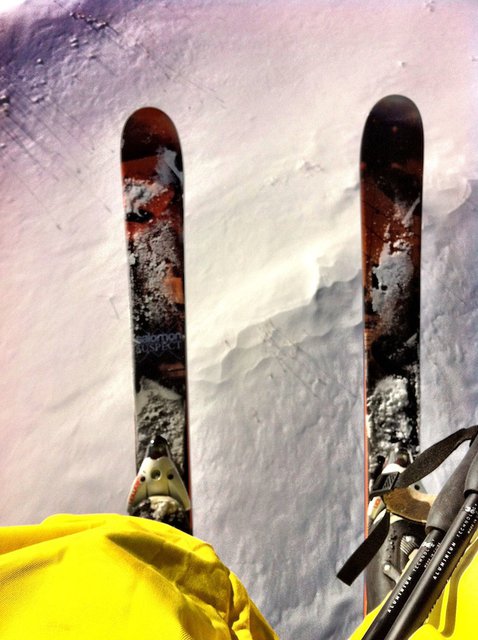 First chair up at 11. Superstoked to ski the most insane park-lane I have seen.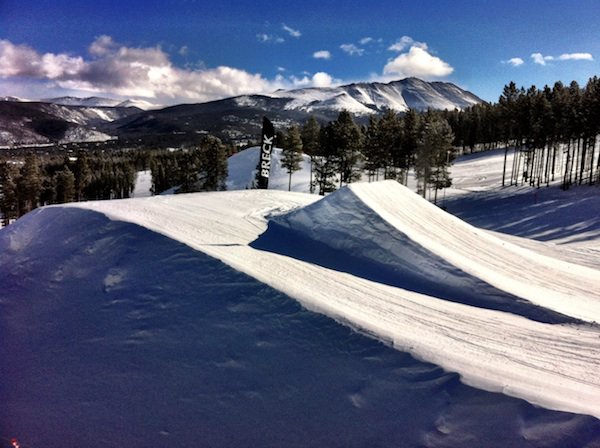 This is just one out of 8 jumps that you get in one run in the "medium" park in Breck. That, plus 30 rails/boxes/jibs.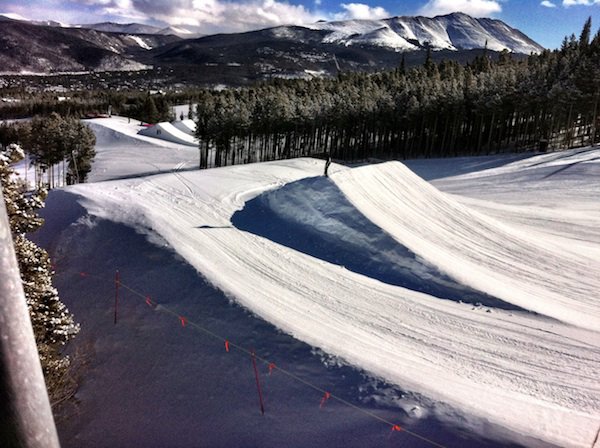 2nd last jump in Park-lane. IF you look cloesly, you will see two large jumps in the background. One of them have got a landing, while the other one has a bag-jump landing. Freeway, where these jumps are situated were closed all week, due to Mr. Shaun White are practicing for his X-games slopestyle gold. Only himself, and a bunch of filmers were allowed in the park. Crazy how superstar he has become.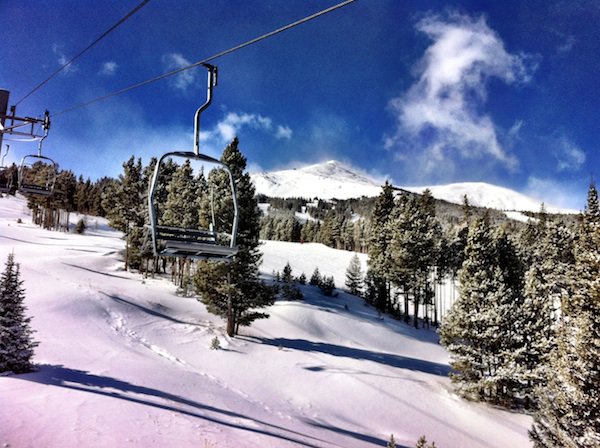 Sunny, yet windy day in Breckenridge. Smiles all the way!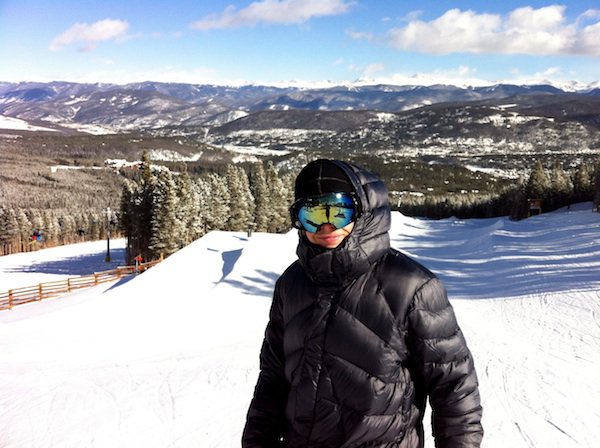 I met Elvis (picture), and PC Fosse in the park, and got a few laps with them before lunch. I felt like a newbie the first two hours, but when I got used to the jumps it was SUPER-fun! Cannot wait until tomorrow!
I just moved in to our ski-in-ski-out condo in Breck, while I wait for the three musketeers to arrive. Lars, Lasse and Kim. (Shred'n Breakfast)