The weather finally worked in our favor and was warm and sunny in Northstar. Justin Dorey was tied for first in the overall standings for pipe and Bobby Brown was in 2nd for Slopestyle. Tanner Rainville had one of the more stylie runs in qualifying but didn't make finals.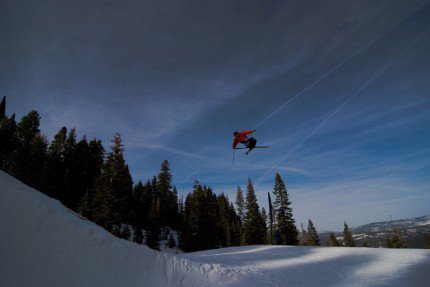 Rainville true tail- photo courtesy of newschoolers.com
Bobby put together a good run in finals that ended with a switch double 10 and grabbed him 10th place for the last stop of Dew Tour. After all of the tour points were added up Bobby finished in 3rd behind PK Hunder and Alexis Godbout. Pretty good for his first year on the pro competition tour.
Saturday night's pipe event was one of the best displays of pipe skiing ever. Dorey had the run that would win handsdown. After crashing his first run, he had 2 choices; 1) do a safety run that will most likely get him on the podium or go for his new run that would win. He went for it and fell on his second double flip and finished 11th.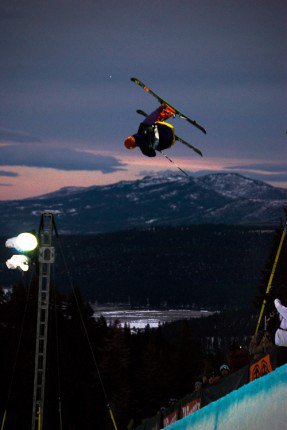 Dorey first double - photo courtesy of newschoolers.com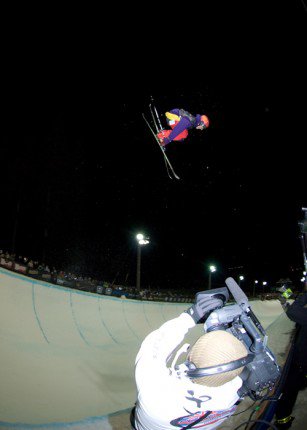 Dorey second Double - photo courtesy of newschoolers.com
Look out for Justin this weekend at the US Open in Copper, CO.