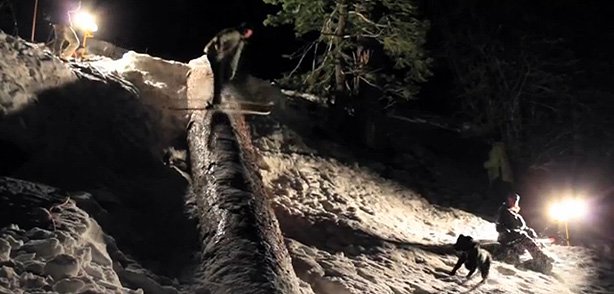 We've all heard that according to the Mayans we will all perish this year. So it seems to be that this is a pretty big year. If you're like me and think that this might not actually be true then you should be fine but it still delivers you the perfect excuse to shred as much as you can! Moment Skis and Whiteroom Films have teamed up to deliver this – an example of what you can do!
"With the pending 2Ø12 world's end, the question arises; will humanity perish or enter a new era? It will be death and rebirth of skiing as we know it. Watch the post apocalyptic team of MØMENT riders recreate a sport and culture that has died and ready to evolve.
2Ø12//YOU ARE NOT LOST//YOU ARE HERE// as boundaries get destroyed, and new styles are created."
FÏNAL MØMENT//2Ø12//WØRLDS END//WØRLDS BEGÏN//PROLOGUE
Related posts:Nine Queens 2012 | Big Air Final Ashley Battersby managed to take top spot with her first...
In the Moment Ep. 5 Moment Team Riders KC Deane and Scotty Nikkel's fifth episode...
Moment – Ruby The Ruby isn't so much a ski as an entire...