Snowboarders and Freeskiers Finish Season on a High with the Junior Freeski and Snowboard Nationals
Freeski Slopestyle, Snowboard Halfpipe and Snowboard PGS.
Wanaka, New Zealand (October 2, 2009) – The 2009 Junior Freeski and Snowboard Nationals came to an end today with the Salomon Snowboard Halfpipe, The Salomon Freeski Slopestyle and the Sessions Snowboard Parallel Giant Slalom (PGS).
The juniors displayed outstanding performances in each event, with contenders for the overall champions title in each age group giving it their best to come out on top.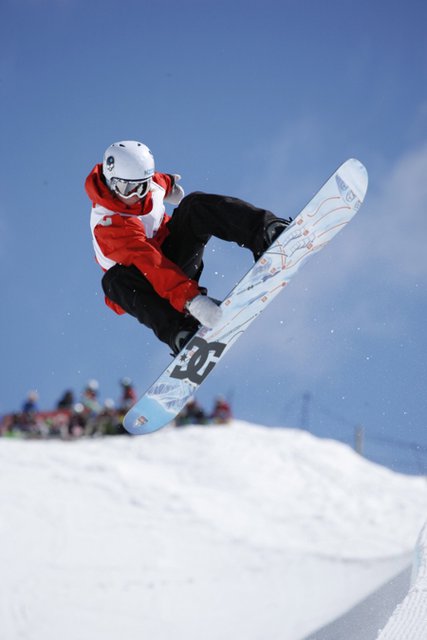 Jay Walsh. photo: Any Woods
Both male and female U19 competitors showed excellent snowboarding today in the Salomon Halfpipe with Rebecca Sinclair, of Wanaka, taking control of the female U19's division and Grant Heileman, of the USA, winning the male U19's. Wanaka's Jorum Makuru was the top placing U19 male Kiwi, winning the 2009 U19's national halfpipe crown.
In the Salomon Freeski Slopestyle the U19 Junior Freeskiers went head to head with yesterdays PGS winner, Matt Johnston, of Queenstown, coming out on top. The Girls U19 Junior Halfpipe was won by Mikey Austin, of Wanaka.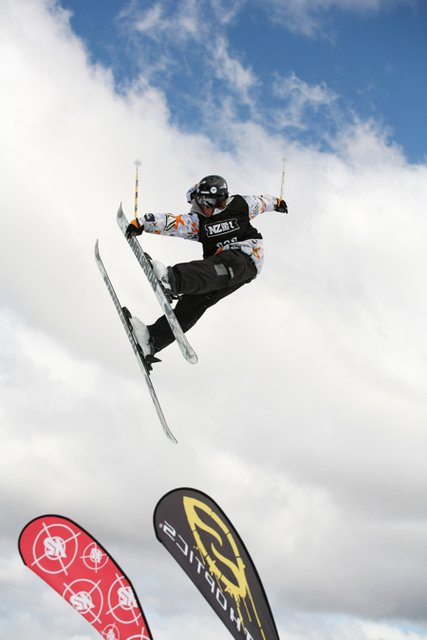 Trent Francis. photo courtesy of Alpine Images
Meanwhile, the Under 19's Smith Snowboard PGS was taken out by Benji Sutherland, while Amber Arazney, of Australia, was fastest female. Wanaka's Rebecca Sinclair placed a close second, securing the national title.
2009 age group champions and an overall champion, regardless of age, were announced following the event. Champions were decided on the best placings across all events.
Junior Nationals have gained a reputation as a traditional end-of-season event that brings out the country's top junior riders. Competitors must have been born in 1990 or later to enter.
Snow Sports New Zealand is the official governing body and National Sports Organisation representing all snow sports in New Zealand. The NZ Freeski Association and NZ Snowboard Union New Zealand are members of Snow Sports New Zealand.
2009 Champion –Male Snowboarding:
U10: Lachlan Moore (Australia)
U12: Lyon Farrell (USA)
U14: Tim Herbert (Wanaka)
U16: Jay Walsh (Wanaka)
U19: Benji Comber (Christchurch)
Overall Champ: Benji Comber
2009 Champion –Female Snowboarding:
U10: Laura Whitehead (Australia)
U14: Alex Finch (Australia)
U16: Alex Fitch (Australia)
U19: Stefi Luxton (Wanaka)
Overall Champ: Alex Finch
2009 Champion –Male Freeski:
U8: Manu Barnard (Wanaka)
U10: Miguel Porteous (Christchurch)
U12: Jackson Wells (Wanaka)
U14: Beau -James Wells (Wanaka)
U16: Olly Allan (Wanaka)
U19: Matt Johnston (Queenstown)
Overall Champ: Jackson Wells
2009 Champion –Female Freeski:
U10: Sarah Albom (Wanaka)
U14: Samantha Poots (Taupo)
U16: Rose Battersby (Taupo)
U19: Mikey Austin (Wanaka)
Overall Champ: Rose Battersby
For full results go to http://www.snowsports.co.nz