In Norse Mythology, Fimbulwinter is the immediate prelude to the end of the world Ragnarok.  Fimbulwinter is three successive winters where snow comes in from all directions, without any intervening summer.  Since our teams are based on a Norse theme, we will be doing Fimbulwinter specials about skiing powder from each team.
Sunday December 2
Coming home from a urban session with , I decided it would be good to start planning my gym classes for Monday. As I started planning my week of teaching, I decided it would be great to talk with some teacher/friends of mine. They are all stoked on the fact that a big storm is supposed to roll into town and that school should be cancelled for Monday. Then thing it happened, I realised I was going to miss the first big snowfall of the year because I would be working in school. For the first time ever, I almost thought it would be great if there wouldn't be a storm during the night.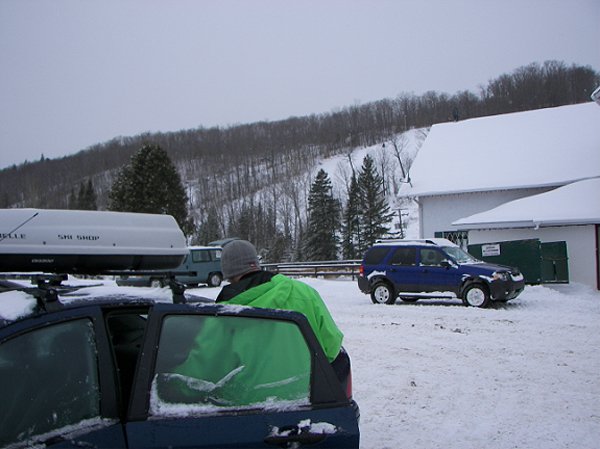 Monday December 3
Didn't sleep much and woke up to that stupid alarm that wakes me up every morning to get up and get to school early to make sure my gym is ready to go. I get up late and start my usual waking up routine without any enthusiasm.  Just before getting out to work, I decided it would be good to check what is going on outside to decided what I should wear to walk to school. It was PUKING and not only it was snowing big time, it was windy too. I start running in my apartment to make sure school is cancelled and which roads are open top get to the hill. Everything seems to be open but they say it's not safe. I start packing up real fast only to figure out there was no way out of the parking lot… bummer, since it wasn't safe to get out there yet, I decided to get some sleep and actually wait for the storm to stop before going out to the hill and start hiking/skiing. I knew I had my afternoon off the next day so it wasn't that bad and my ribs defiantly needed some rest.
Thuesday December 4
Get off school at 11:35, meet with Michael Turcotte aka THE CHIEF to get out there and start skiing, get to the resort all excited to shred some powder. IT WAS GONE!!!!!
those stupid manager groomed all the runs except a few ones (the resort was closed during the weeks at this time). We started hiking and hit the untouched runs for a while then decided to hit that little lip onto untouched powder area and threw some zeros and  180 (check the video to see one). We then decided we could  hike the rails at the bottom to end the day. We later met with Phil Casabon who finally decided to get off his house to ski (he lives right by the hill) and kept on skiing till the sun went down.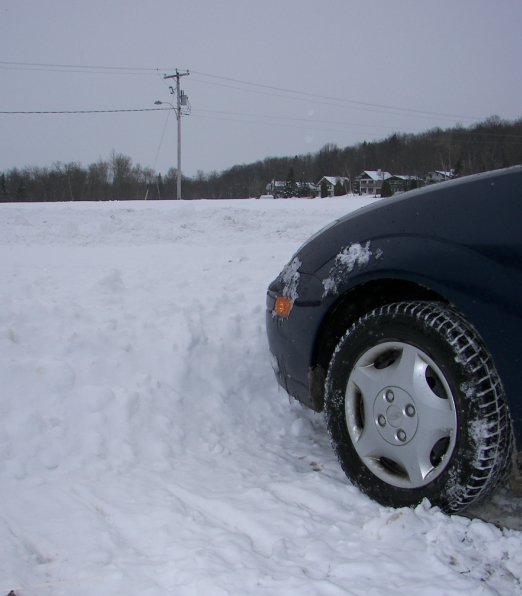 That's pretty much what happened for me during the first real snowfall in Trois-Rivières, hopefully, they'll be many more storms and hopefully, they won't touch the snow before we can shred a couple laps in the powder.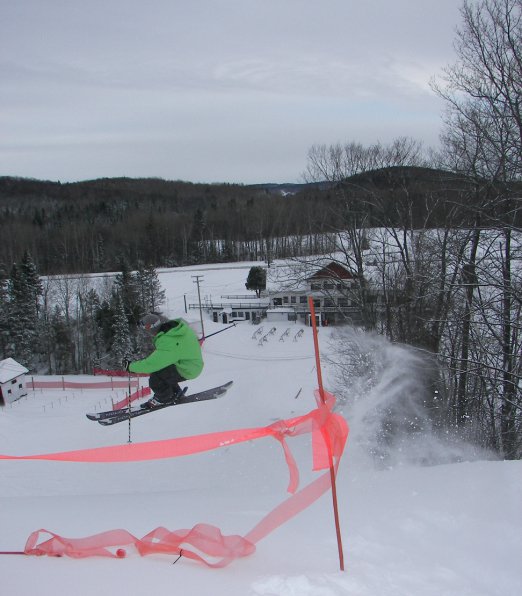 Mic doing a stylish 180 on our super powder set up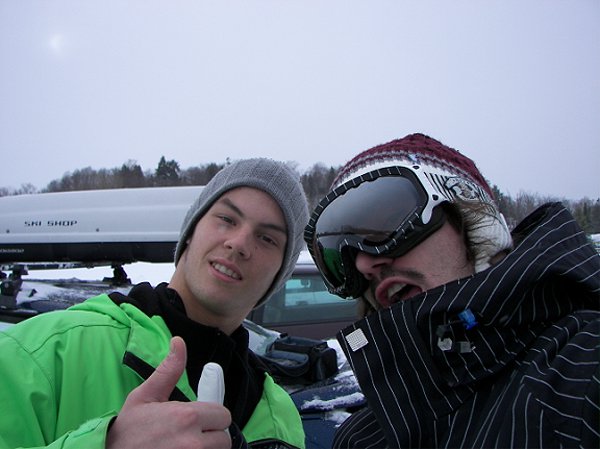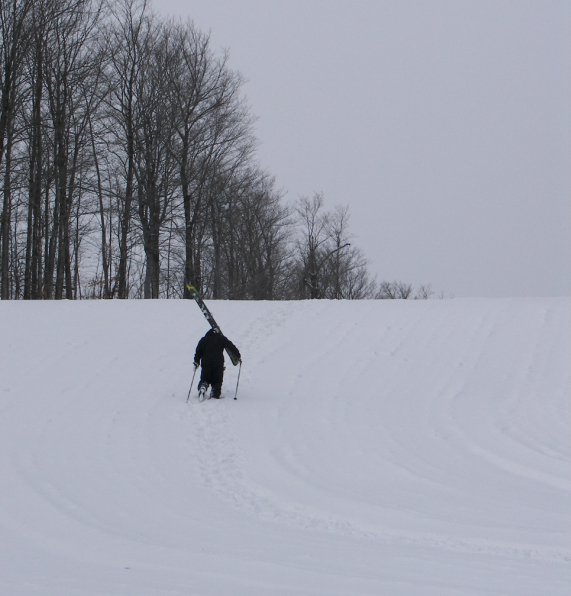 http://media.nscdn.com/uploads/member/videos/1197502607ced_et_mic_vdp.wmv