interview by Mike Rogge
Hi, my name is: Jen Hudak. aka: whodat?
I'm: (age) The ripe ol' age of 21.
I'm from: The beautiful ice coast (that's the East Coast for all of you westerners out there!) ;0) Born and raised in Connecticut, grew up skiing in Vermont!  Okemo Mountain baby!
But now I live: In Utah, up in Park City to be exact.
My sponsors are: Under Armour, Bolle, Microsoft Zune, Park City Mountain Resort, and Mannatech (nutritional supplements…I'm a hippie, kinda).  Ski sponsor is still to be determined!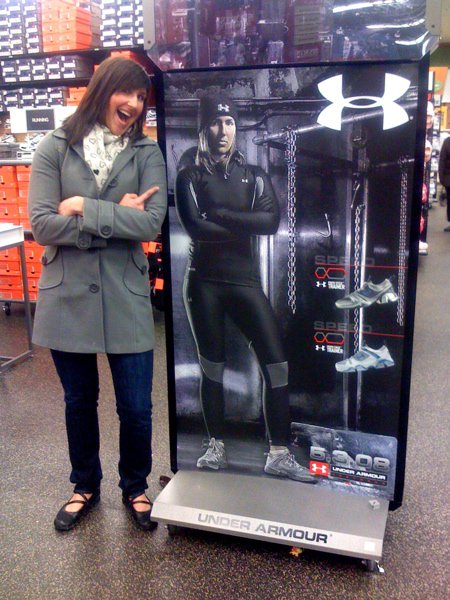 The best part of this past season was: Oh man, this was a good season, too many bests.  Probably winning my first two major events Nippon Open and World Cup Finals in Italy (I beat Sarah for the first time, love her dearly, respect her skiing more than anyone could know, but it still felt nice!).
And spending the last day of 2007 at Powder Mountain…a little Utah secret, not anymore I guess!
One thing I didn't get to do this season was: Film and I really wanted to ski a lot more pow than I was able to. Early season was fantastic, but then I started the whole competition circuit…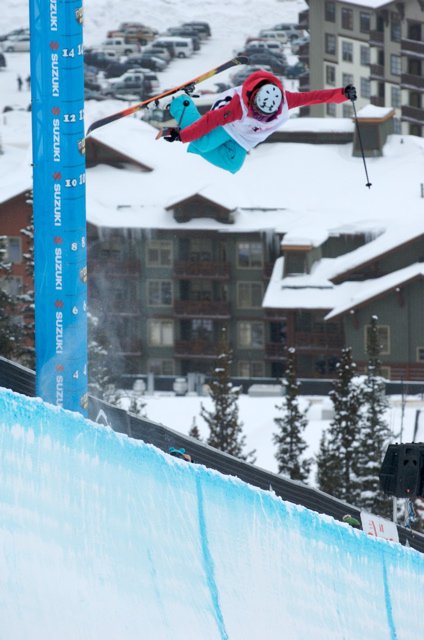 US Open. photo: Felix Rioux
My favorite part of skiing is: Being involved so closely with nature, being confronted by its power everyday. It really puts me in my place.
This summer, I'll be: Hopefully helping out with some camps up in Whistler, barring my knee gets a little stronger. And hanging in Park City with my sister and my dog.  I'll probably spend a lot of time on my mountain bike and coaching at the water ramps.
If you stole my iPod, you'd definitely find some: Well, if you stole my Zune you'd probably find quite the array of music…from Bob Dylan to Radiohead to Justice etc. I try to be up on the whole hip-hop side of things, but I seem to fail miserably.  I really like dancing to it though.
My favorite movie is: Oh boy, that changes fairly often, it depends on my mood.  But, as for recent movies, I really liked Across the Universe. Oh and The Fountain and Blood Diamond, but who didn't. But for older movies, gosh Requiem for a Dream, even though it makes me really uncomfortable, it's great.
A great book to read this summer is: Anything by Kurt Vonnegut.  I'm reading The Sirens of Titans right now, but Cat's Cradle and The Slaughterhouse Five were great too. He takes you to a different world, but convinces you that its how things are.  Definitely makes me question our own realities.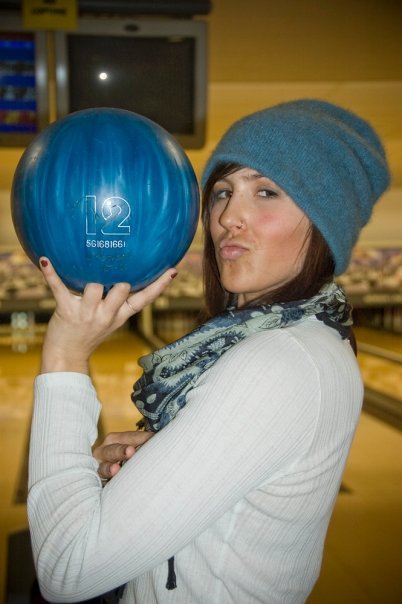 One thing you don't know about me is: I could tell you an embarrassing one…it's pretty funny actually.  My freshman year of high school my sister was the drum major for the marching band and she wanted me to be involved, but I hadn't played a musical instrument since elementary school so I was a flag twirler. I don't even know the proper name for it that's how embarrassing it was.  Man, what one does for family. 
But also, I can make 1, 2, and 3 loops with my tongue…Try it out…2 is a little tricky!
Most importantly to me though is that I'm a vegetarian.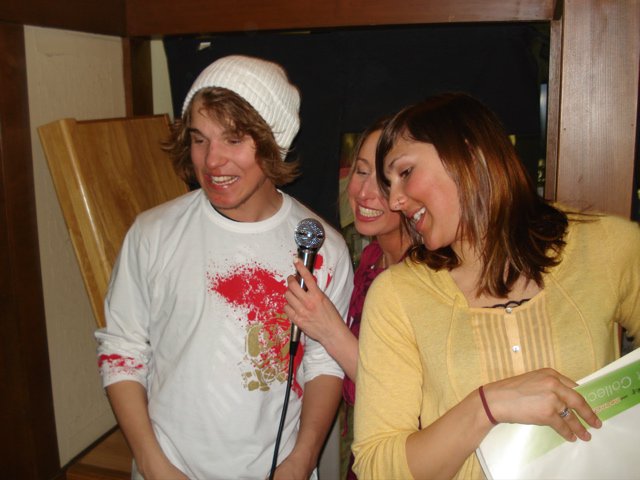 Jen also loves karaoke...a lot. Here she is with Anna Segal, convincing AJ Kempainnen to sing Billy Jean by Michael Jackson. photo: Jeff Schmuck
One thing you should know about women's skiing is:  It's about to blow up!  There are a ton of younger girls out there who are slaying it right now and once they get more involved in the higher level contests they will up the ante.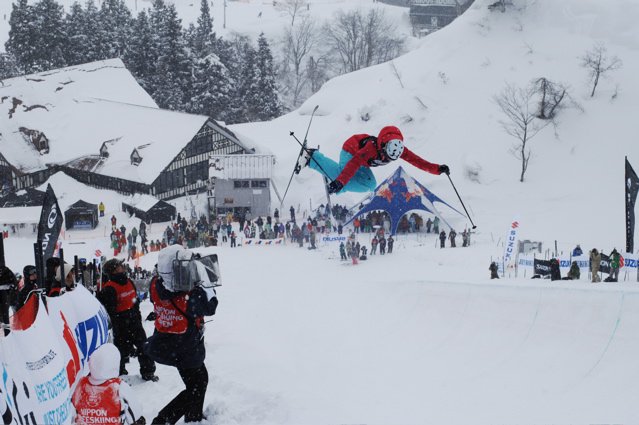 Joetsu Kokusai, Japan. photo: Felix Rioux
One common misconception about women's skiing is: That it's easy to become a pro-girl skier.  It's not, it may be different and at a seemingly different level than the dudes, but we battle an entirely different set of elements.  We all work just as hard, have just as much passion, and want to get better everyday.
My favorite person to ski with is: My crewwww, Jess Cumming, Davina Williams, Taylor Seaton, Walter Wood, and Jack Sullan.  It's quite the eclectic crew, but we have a grand ol' time!
My favorite place to ski is: OOOh, there's a lot of great places to ski.  I really enjoy Aspen, and of course my Utah Mountains.  Park City on a park/pipe day, Alta when I really want to ski.
Currently, I'm really stoked on: Guitar Hero, there's only so much to do after knee surgery and I can't play Dance Dance Revolution anymore…bummer!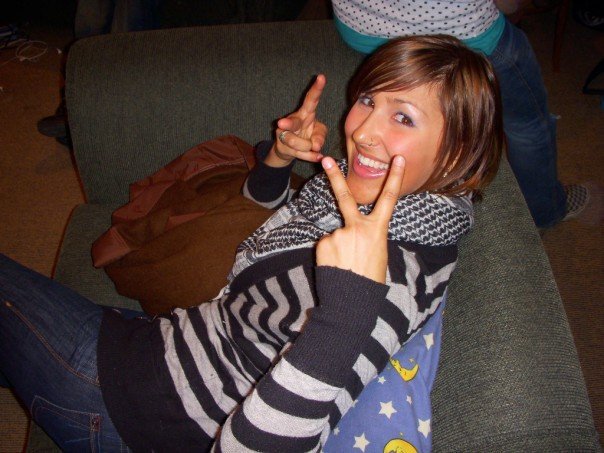 But I'm not stoked on: How supposedly "everything" gives us cancer!  I had a woman warn me about eating smoked salmon the other day because the "carcinogens from the smoking process cause cancer."  I mean really?  Salmon?  I'm just wondering when premium filtered drinking water is gonna start giving us cancer.
The most important thing in my life is: Love.  Having people in my life that I love and who love me.  Family and friends, none of us could get anywhere without them.
The best part about being a professional skier is: Traveling the world and getting to ski as much as I'd like and be commended for it.
The worst part about being a professional skier is: Traveling…no, not quite although it can be straining on relationships.  I'd have to say that the injuries are the worst part, but that's something we all have to deal with even if we're not pro.
Laax, Switzerland. photo: Felix Rioux
One person I look up to is: Emily Cooke.  She's an aerialist on the US Ski Team.  She had an injury during the Olympic Trials for the 2002 games…broke both of her ankles, I believe one of her feet was upside down in her ski boot once they finally got the boot off.  They told her she'd be lucky to be able to walk normally again and said she'd never be able to ski.  This season was her best yet, winning a few World Cups.  I admire her determination to get back to what she loves to do.
When I'm not skiing, I'm probably: During the winter, after skiing I'm probably on facebook or watching cheeseball reality TV.  During the off-season, I'll probably be on my bike or in the gym or climbing, anything active basically.
One thing I like about Newschoolers.com is:
That no matter who you are you can be involved with the industry.  It's nice, I really believe that it helps the sport, it strengthens it, we all feel like one big community.
One thing I don't like about Newschoolers.com is:
That no matter who you are you can be involved with the industry.  Sometimes, people get a little carried away talking about things that they know nothing about, but it's okay.  At least they're talking about something!
I really like this quote: "Don't be afraid to conquer you dreams.  Live the life you've imagined." – Henry David Thoreau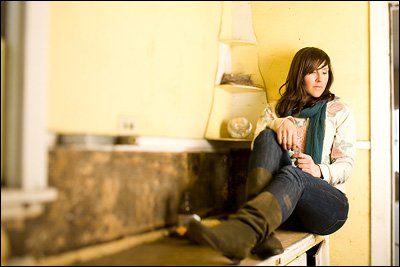 photo: Erik Seo
You guys should check out this video on youtube: http://www.youtube.com/watch?v=G6F_iP-F7Fw
The best piece of advice I could give would be: Be sure to enjoy yourself through everything that you do.  If you aren't happy then change it…
Right after this interview, I'll probably: Watch the America's Next Top Model finale.  Actually, there's nothing probable about it, that's what I'm doing when I'm finished!
I want to give a shout out to: All the people who took time out of their day to read this!!! Everyone who supports me in what I do:  My ski coach Elana Chase, my crew who I mentioned above, my parents, my sister and all of my friends in Park City who I leave during the winter (thanks for not firing me yet!).  Also my Under Armour team manager Scott Hibbert - solid job on the rookie year my friend!  Thanks to Newschoolers.com for involving me!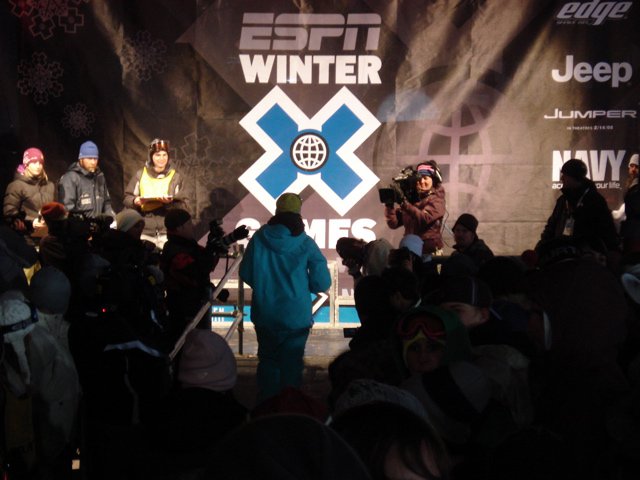 Approaching the X-Games podium. photo: Jeff Schmuck