"RED Mountain's preservation as a fiercely independent, non-corporate entity is beyond worthwhile and now you get to be apart of it: "Fight the Man. Own the Mountain.""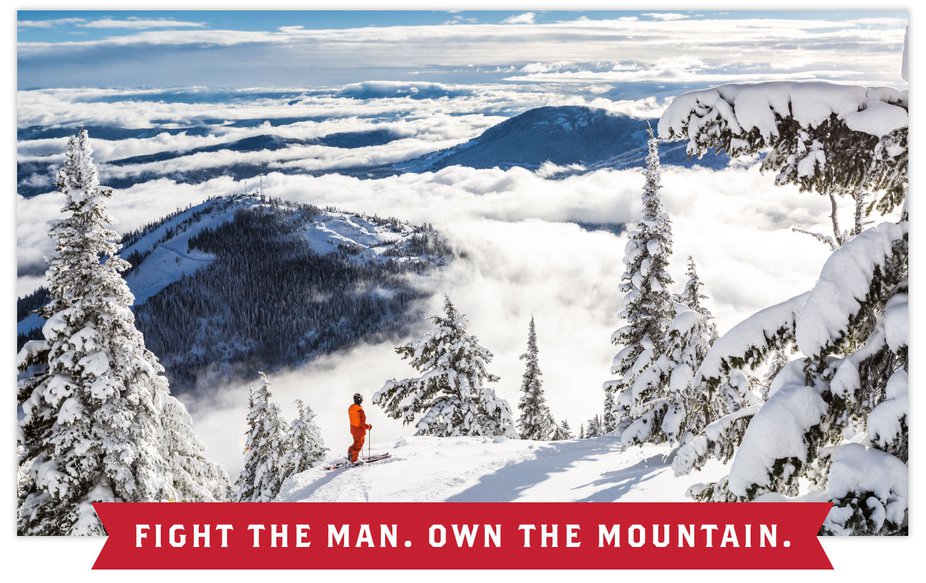 RED Mountain located in Rossland, BC, claims themselves as an endangered species in the ski industry. Remaining as one of the few resorts to maintain their mom n' pop feel, it can be tough to survive in an ever competition increasing industry.
Their solution: "Shred Equity." Giving the people the chance to own a piece of this fantastic place. Whether it's the mountain, the lodge, chairlifts, any asset, could possibly be yours.
Their call for action is based upon what they call the land of "Mega Resort mergers and acquisitions." Calling out the likeliness of actions of Vail Resorts over the past few years, that most NS are probably aware of. If not, their most recent purchases (and additions to the Epic Pass) include the popular Whistler Blackcomb resort as well as 6 large scale resorts across Europe.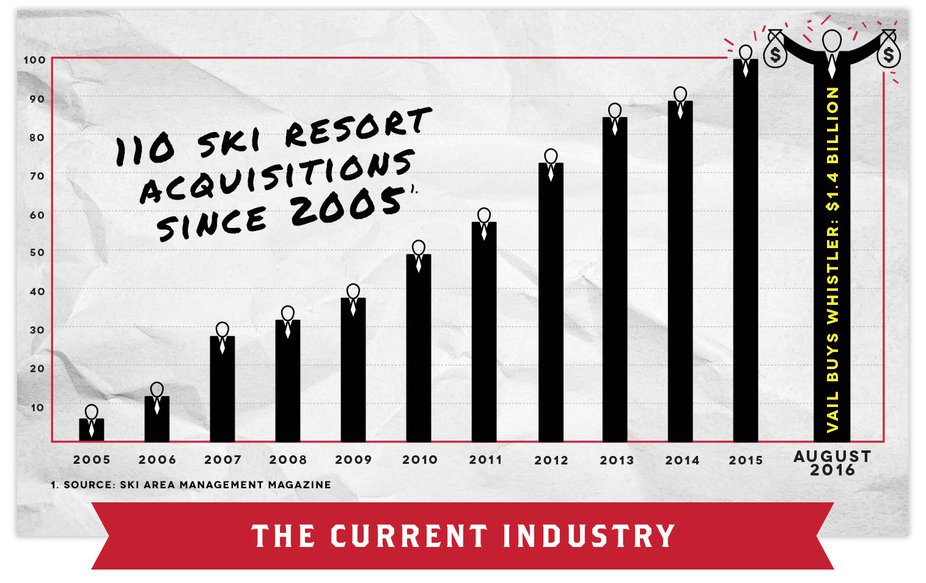 RED Mountain is arguing the idea that in this new big business dominated era of skiing, the independent spirit of skiing is quickly being stripped away. A spirit that everybody loves, but unfortunately tough to keep a reality in today's times. Which is why they are asking for the people to join them in this endeavor
This resort started as a community-owned and funded mountain and with the help of the internet and crowdfunding, they hope to bring it back to its roots before it's too late. With the people's help, they wouldn't be forced to take the high road or be bought out by some larger resort just to make ends meet, unfortunately like so many other resorts today.
https://www.newschoolers.com/videos/watch/839243/What--39-s-in-it-for-me---quot-Fight-the-Man--Own-the-Mountain--quot-
$10 million is their goal. It may seem like a far fetched idea, but in this first stage of "Testing the Waters" as they call it, they have already received 1,115 reservations amounting to $4,307,600. A number that I have seen continually increase as the days go on. I wouldn't go as far as to say this is a success yet, but it's definitely looking better than I would have expected.
Now I know NS isn't home to the wealthiest of skiers, but this is definitely an interesting idea that we have yet to see too much of. Other than the public sale of Soldier Mountain in Idaho for $149k, few campaigns have really been addressing the people who use the mountains themselves. Who knows how this will turn out in the end, but it would be really cool to see if they made it happen with the help of the people who enjoy this place. Possibly becoming a trailblazer for resorts in similar situations, and jumpstarting a path that strays away from these mega resort acquisitions.