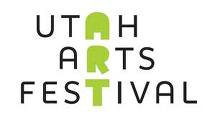 And the 2011 Utah Short Film of the Year Competition
Thursday, June 23 through Sunday, June 26
Main Library Auditorium
Free and Open to the Public
Salt Lake City, UT: The ninth annual Fear No Film Festival presents more than 60 short films from over a dozen countries in a series of screenings intended to take audiences on a unique emotional tour in each screening.
Fear No Film is a program of the Utah Arts Festival running June 23?26 on Library Square and is the home of the Utah Short Film of the Year Competition.
Fear No Film Coordinator Topher Horman has created a program of 9 screenings based around the nine Greek muses, each with a handful of short films lasting around one hour in the Library Auditorium. All films are free to the public. Guests are invited to come and go as they please.
For the first time, Fear No Film KIDS, featuring short comedy films, will be presented outdoors in the Art Yard. Seven films made for children ages three and up, from Switzerland, New Zealand, Canada, and across America will be repeated hourly.
The 2011 Utah Short Film of the Year competitors are:
DreamGiver, 6 min, Winner of 2011 Student Emmy; A BYU Center for Animation Production
The Silhouettes, 16 min, A Spy Hop Production
That?s What I?m Here For, 7 min, Winner of 2010 SLC 48 Hour Film Project
Taste of Love, 4 min, Winner of 2010 Salt Lake Film Society Open Screen Night
Take Me Seriously, A University of Utah Department of Film Studies Production
Love Sick, 5 min, Winner USU Fringe Film Festival
X96, 5 min, Winner of 2011 Radio From Hell Film Festival
Jack and Jen, 19 min, Winner of 2010 Foursite Film Festival
Competition Screenings are Thursday, Friday & Saturday at 8 pm in the Main Library Auditorium.
For a complete film schedule and more visit http://www.uaf.org. Follow the Utah Arts Festival on Facebook and Twitter @utahartsfest.
————————————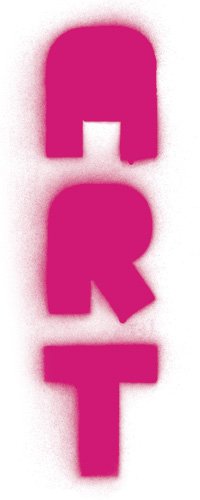 A few Fear No Film highlights include:
COMEDY (For Kids 3 and up)
Das Tub, 4 min, New Zealand- Lost in the frozen depths of the Atlantic a German U-Boat crew find themselves on a collision course with objects stranger than they can fathom. The truth leaves them bathed in confusion in this submarine drama of domestic proportions. All Comedy films show hourly in the Art Yard.
TRAGEDY
The Birds Upstairs, 9 min, Michigan – In the early nineteenth century, an esteemed, avian couple of considerable age are granted the miraculous gift of childbirth. Their lives become unexpectedly complicated when their wish for a baby is fulfilled. Thursday at 4 pm and Saturday at 10 pm
LOVE
Oi'Clowns – An Homage to Federico Fellini, 26 min, The Netherlands – During one single night Maestro Federico Fellini takes us with his taxi on a road movie through his oeuvre, and through Amsterdam. It?s a delightful love letter to cinephiles. Friday at 6 pm and Sunday at 2 pm
HISTORY
She Wore Silver Wings, 31 min, California – This is the true story of the WASP (Women?s Airforce Service Pilots) who flew in WWII ferrying fighter planes, test flying new and repaired planes, and towing targets in the air for artillery practice. These heroic young women of the 1940?s opened the door for today?s military female pilots. Thursday at 2 pm and Saturday at 4 pm
ASTRONOMY
The Crossing, 18 min, Romania – In 1944 two Romanian radio operators find themselves isolated, behind enemy lines, racing make it to the predetermined rendezvous point. Their advance slows when one of the soldiers starts suffering from mysterious health attacks. Many questions remain unanswered in this supernatural mystery. Thursday at 10 pm and Saturday at 6 pm
DANCE
Two, 17 min, New York – Dancing between intimate and bold, specific and universal, this fable is about revealing the parts of yourself that are "different" and misunderstood, and, in turn, being loved for who you really are. Thursday at 6 pm and Saturday at 2 pm
EPIC STORYTELLING
Red Rider?s Lament, 18 min, Illinois – A tragicomic Western animation employing plastic cowboys and construction paper sets to explore the epic enactment of masculinity in the Old West. Friday at 10 pm and Sunday at 6 pm
SACRED STORYTELLING
A Scene at the Sea, 4 min, California – A father and son, roles now reversed as one becomes the caretaker of the other, execute a delicate dance at the edge of the sea in this touching, reverent film. Friday at 2 pm and Sunday at 4 pm
LYRICAL STORYTELLING
Yogurt Cups, 12 min, Czech Republic – On a rural farm in the Czech Republic, a retired widower grumpily refuses his caretaker?s suggestions of an alternative method of treatment to subside his tremors caused by Parkinson?s disease. It is subtle, melodic take on a controversial subject. Friday at 4 pm and Sunday at 8 pm