Words & photos by Tom Winter
When the snowdrops start popping up amongst the aspen trees outside my front door, I know that the season is pretty much over. That doesn't mean that I won't be skiing much longer: after all, the season in Colorado can run deep into the summer. I'll score a few late season laps at Loveland and the Basin, I'll ski powder in hidden north facing couliors in the backcountry and I'll get some serious deck time at Vail, sucking down cold beers as the sun sets over the Gore Range.
But the reality is that once I see those damn flowers poking through a slushy March snowpack, I know that winter is winding down.
This means, of course, that I have to get back to work. I no longer will be looking forward to week long trips to Jackson Hole or have to "suffer" by lugging ski bags through airports in Europe.
Nope, now the pressure is on and I have to edit photos, write stories and actually stop skiing so I can talk about skiing.
Talking about skiing isn't a bad thing to do, it's what most of us do with our free time anyhow. But there is something about HAVING to talk about skiing that kinda takes the fun out of it. Especially after a long winter on the road when all I want to do is go surfing somewhere tropical with my lady.
Fortunately, the good folks at Newschoolers give me plenty of leeway to talk about what I want to talk about. There's not much emphasis on interviews or getting my facts right. I can lie, bullshit and bitch.
So in the spirit of doing exactly the hell what I want to, here's a look back at a season that turned out to be one of the better ones I've enjoyed recently, full of fun people, cool adventures and exotic locations, like Eldora Ski Area. Enjoy.
Ski Arpa: Last day of the season
Chile had a rough year last summer (well, winter). The snow came late and the base never really built up. But who is to complain when you're headed south in September, and your ski season is kicking off while you know that you'll be making turns while everyone at home is drooling over magazine buyer's guides. After an epic week at Valle Nevado (where it did actually snow and we scored powder runs in steep chutes under the Andean sun) we headed over to Ski Arpa.
Arpa is probably one of the coolest experiences in skiing. This tiny cat operation has amazing terrain and a great vibe. But by the time we arrived, the cat had stopped running for the season due to lack of snow and what snow was left was melting quickly. That didn't stop us from making the last turns of the year in the Arpa valley, as we spent a day ski touring with Toni Sponar, the 78-year-old founder of Arpa, his son Anton and a couple of guides who hadn't left for warmer climes yet. That night we drank beers and cooked sausages on a grill fueled by scrap lumber and stared deep into the sky, where countless stars emphasized the remoteness of our location.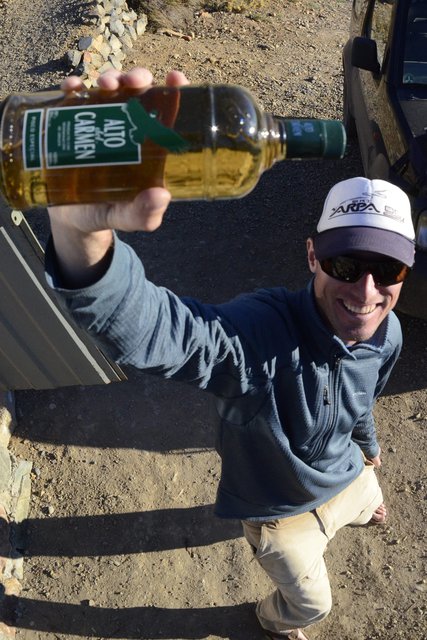 Anton is the head guide at Arpa. He spends his winters in Aspen and then relocates to Chile to help his father run the cat operation. He rips on skis, always has a smile and isn't afraid of a good party.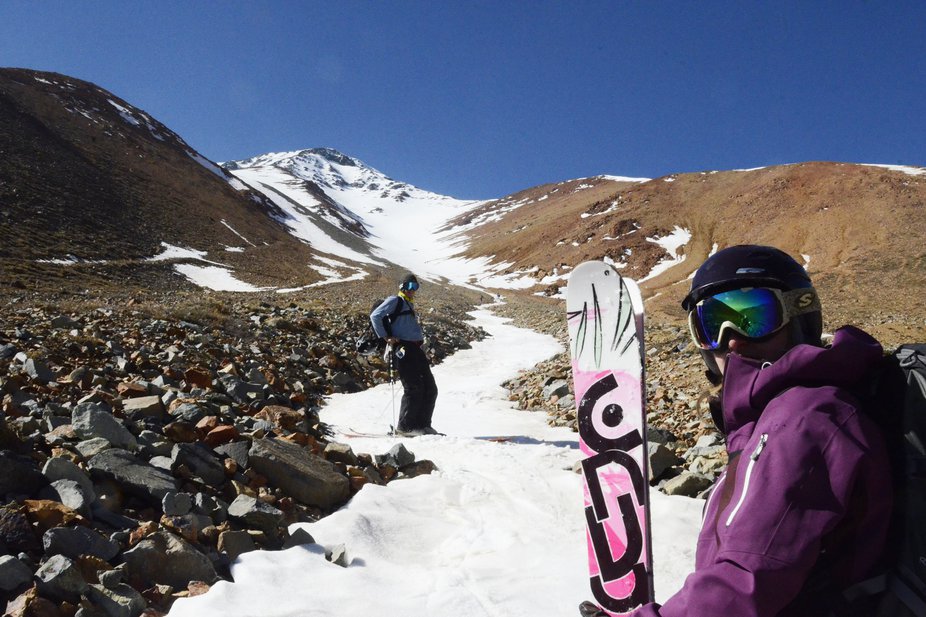 Usually you can make huge high-speed turns down this valley back to the Arpa refugio. This year things were a bit different, but that's part of the fun.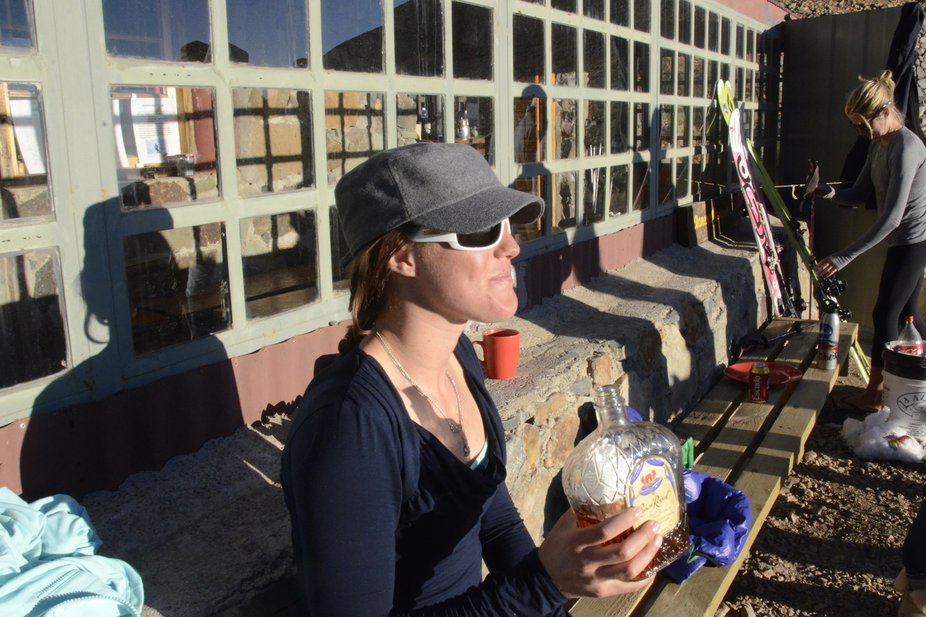 Polly Babcock celebrates the last day of the season at Ski Arpa.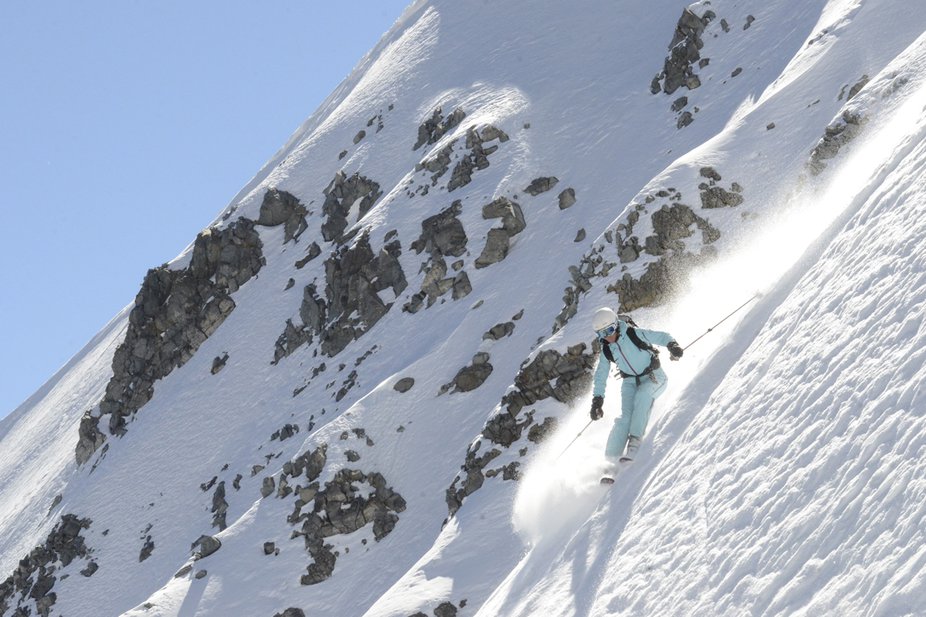 Caroline Van T Hoff proves that even in a low snow year, Arpa delivers.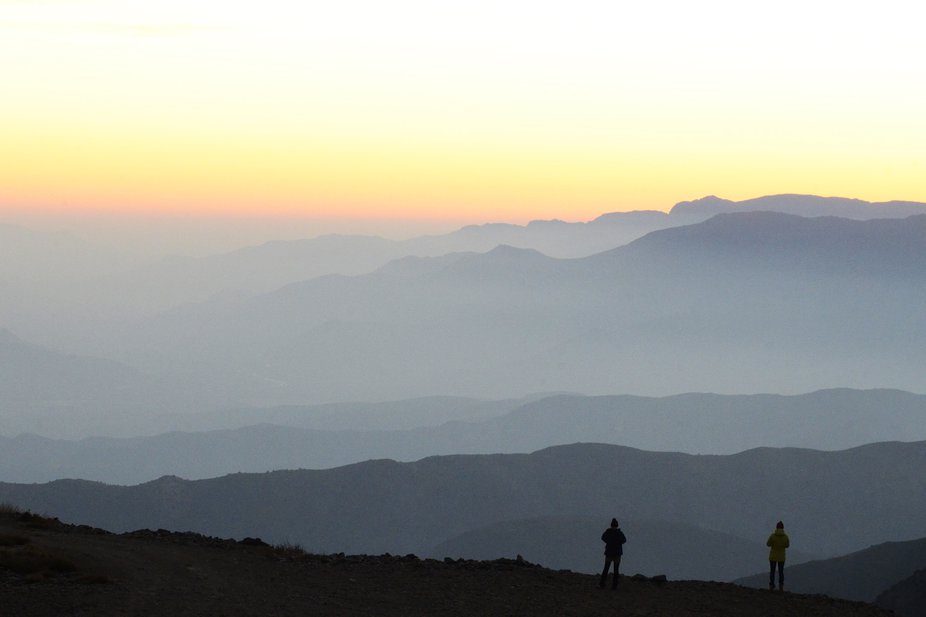 One of the best things about Arpa is that when you close the season down there, a new one is just beginning back home.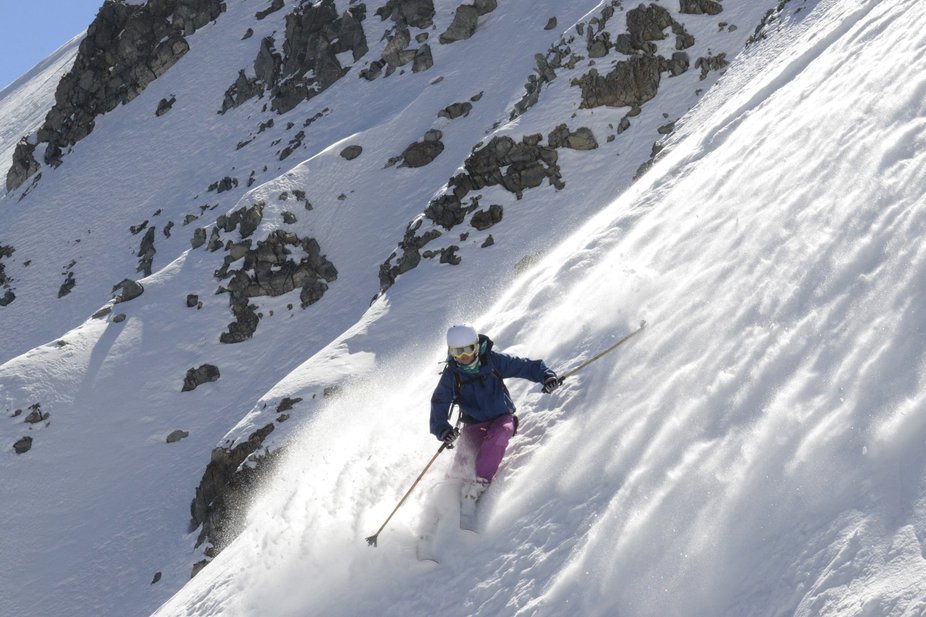 The beautiful and talented Polly Babcock works an Andean spine high above the Arpa Valley.
Swatch Skiers Cup, Verbier
The Swatch Skiers Cup relocated to Europe for its third installment and in retrospect, the decision seems a stroke of genius. Based on a team versus team format borrowed from golf's Ryder's Cup, the event pits Team Americas against Team Europe, with team captains choosing the on-snow head to head battles, where the winner takes a point. The team with the most points at the end of the event wins (Team Europe took the honors this year).
The big mountain freeride day went off, and the video of the highlights below of that day went viral almost immediately on account of Sverre Lillequist's massive back flip while being chased by an avalanche.
https://www.newschoolers.com/videos/watch/613986/Great-Vid
But as impressive as that day was, no less so was the big-mountain slopestyle contest, an event that combined natural terrain, big booters and amazing skiing.
There's been lots of talk over the past few years about how the melding of pipe and park with big mountain skiing is "the next big thing". Much of this remains talk, but the Swatch Skiers Cup does away with the hyperbole and actually executes the concept in an innovative contest format. This is cool.
Best of all? The athletes are relaxed, everyone has fun and Swatch hosts an amazing event. Hats off to the Swiss watch brand for supporting something fun, different and progressive in the sport of skiing.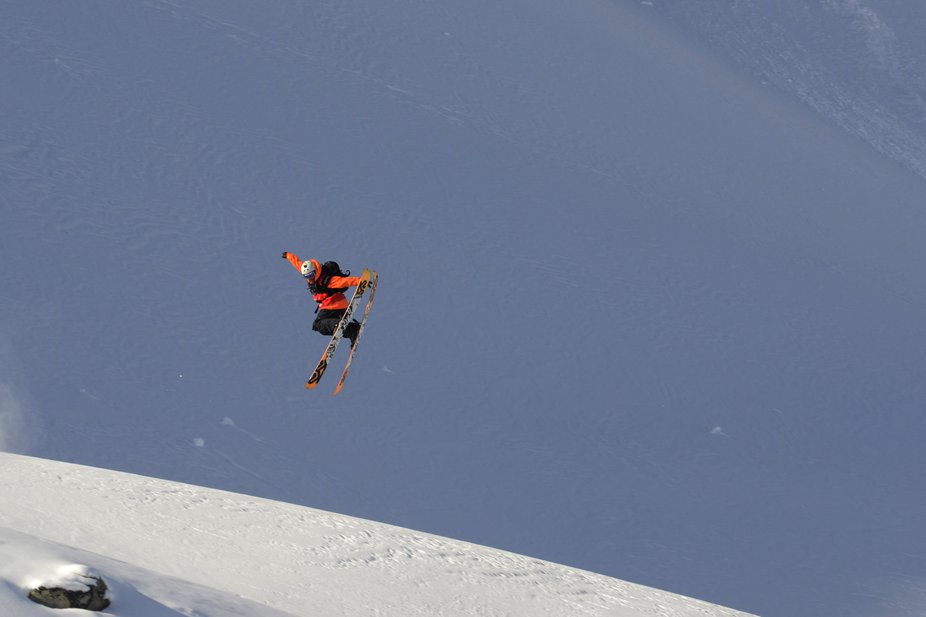 Charley is one of my favorite skiers to watch, super smooth style, great attitude and always going for it.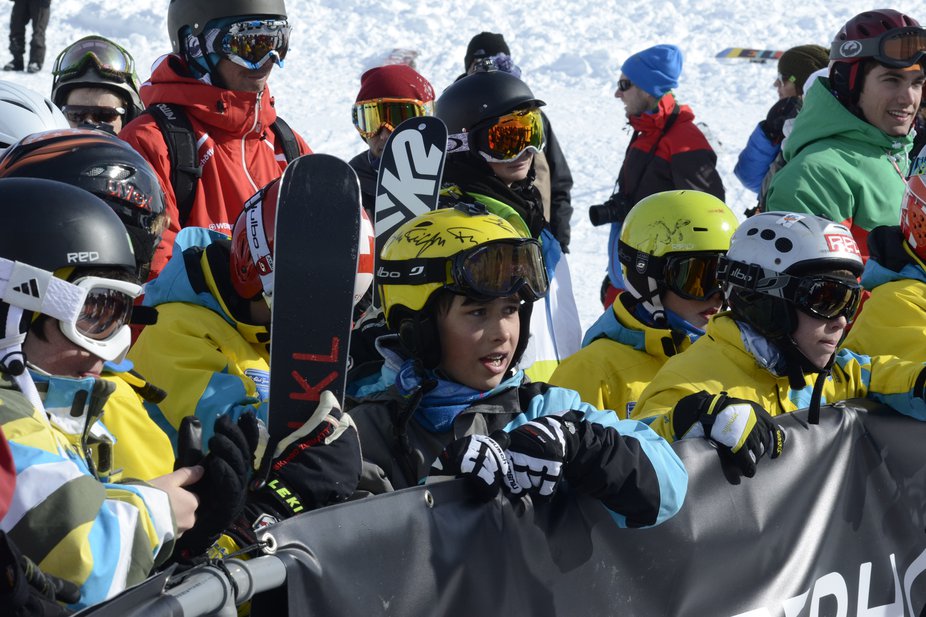 They may be wearing race gear, but they know good skiing when they see it. European groms enjoying the show in Verbier.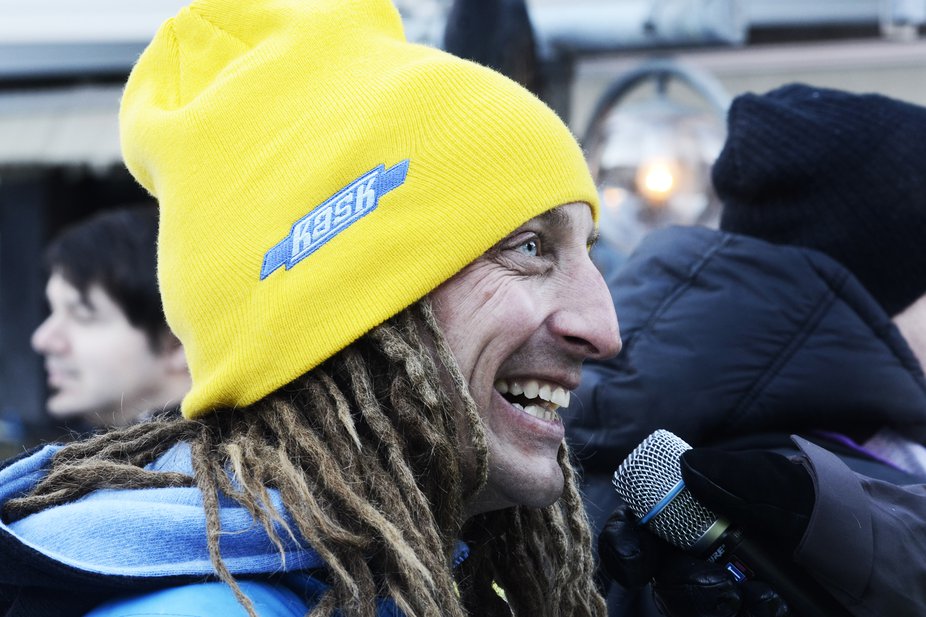 Kaj Zackrisson, always stoked!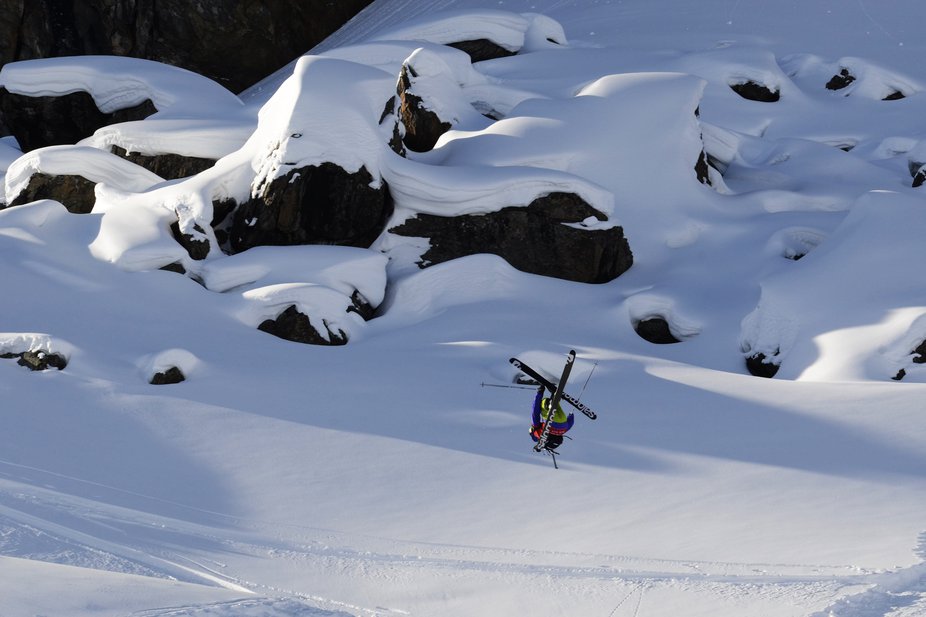 I'd never seen Logan Imlach ski in person before the Swatch Cup. Trust me, he got my attention!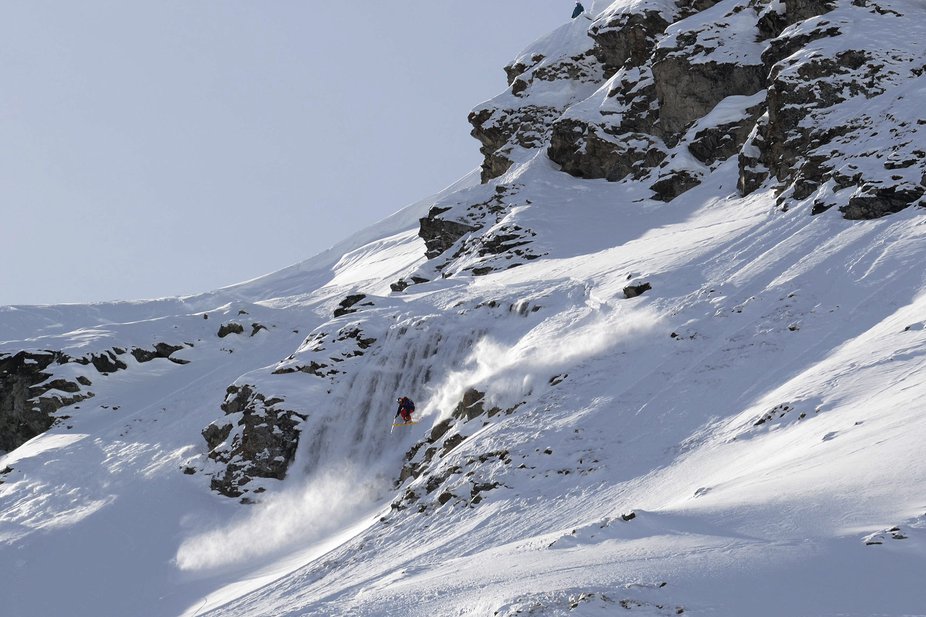 I like Markus Eder, he's a friendly guy, really approachable and he's a creative skier. A good person to have around.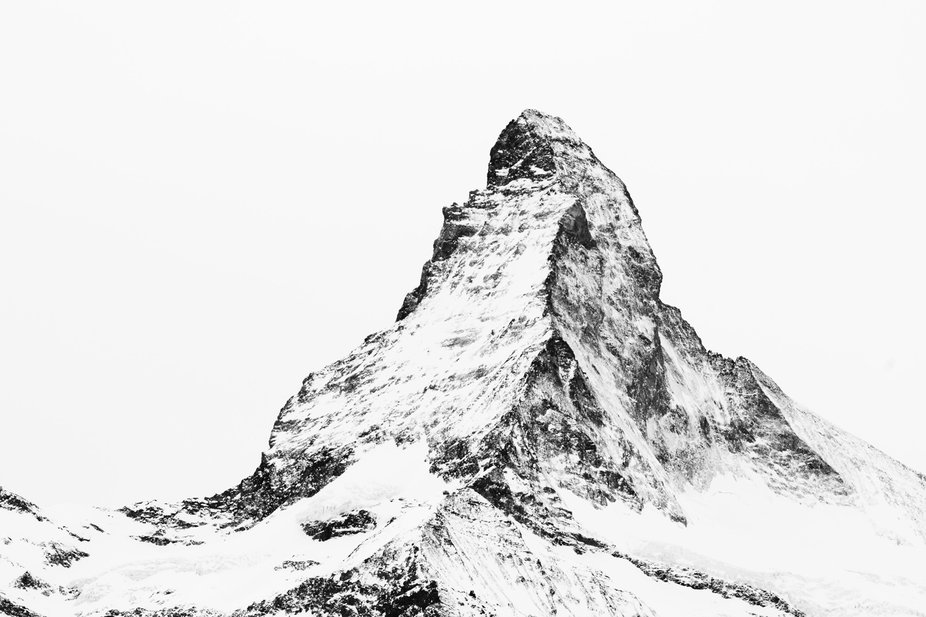 You can never escape the Matterhorn when you're in Zermatt, it's everywhere. And it is beautiful.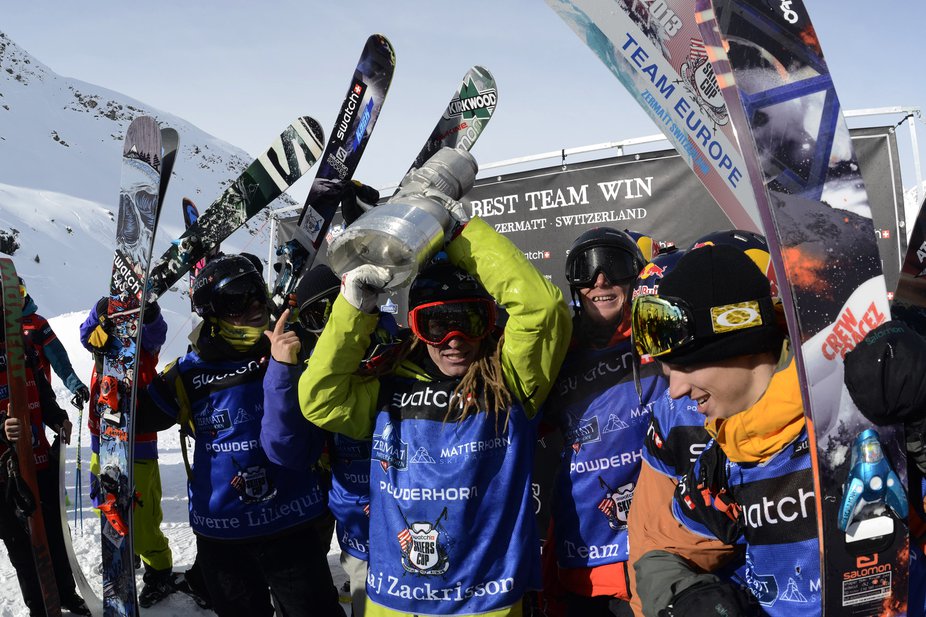 The victors celebrate a deserved win!
Deep! Grand Targhee, Wyoming
Locals sometimes refer to Grand Targhee as "Grand Fogee" on account of the limited visibility you can experience at this Wyoming ski area. This week in late February the ski area was true to form as we skied in fog and clouds and snowfall so hard that our tracks were buried after each run.
Each day was deeper than the last and we quickly realized that who cares if the mountain is shrouded in fog when it's snowing that damn hard. Besides, with snow that deep, you're pretty much guaranteed massive face shots from the top of your run to the bottom, which means you're not really seeing much anyhow. And that was fine with us.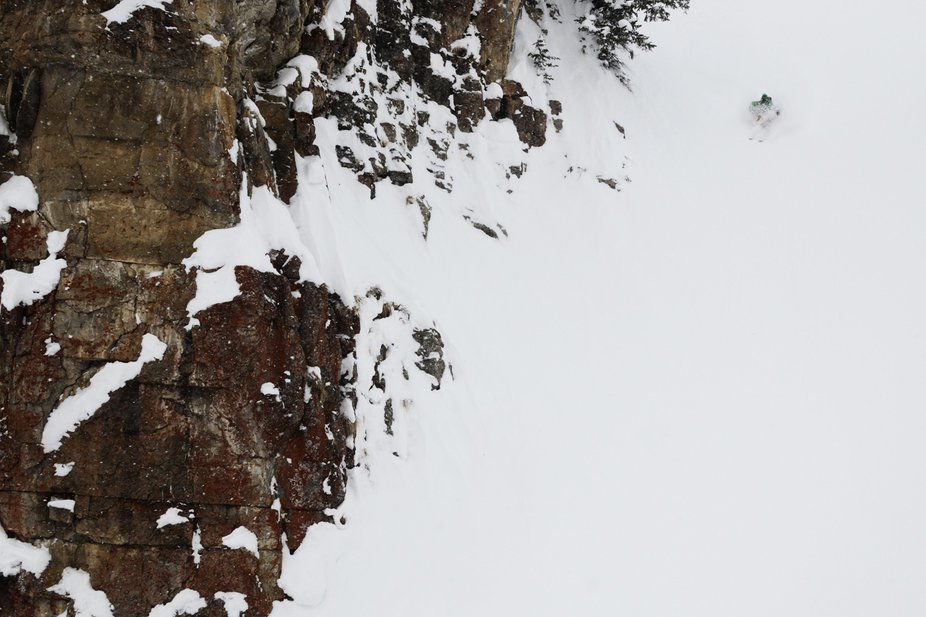 Targhee has a lot of nooks and crannies. Billy Cyr finding one to call his own.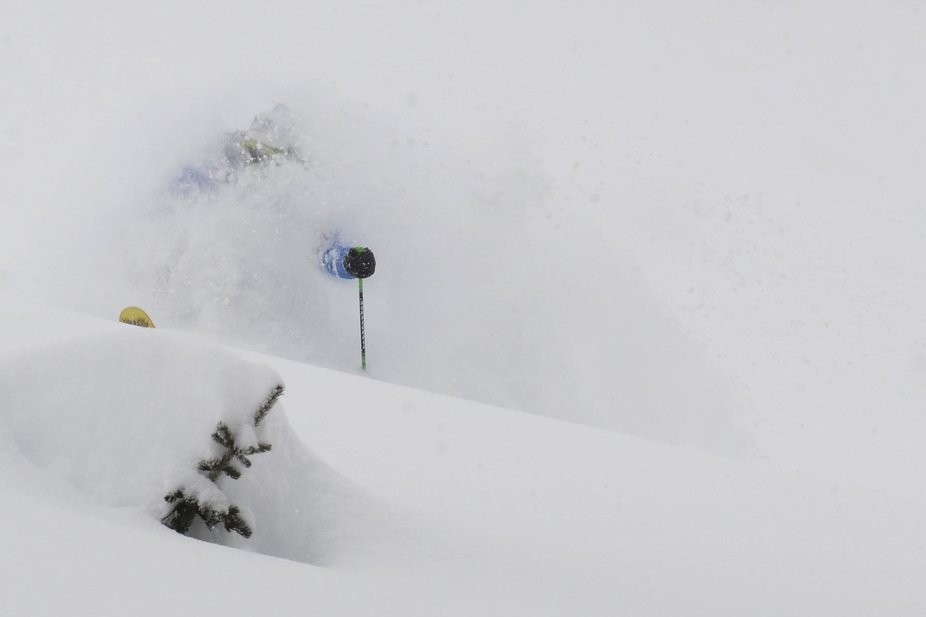 Local skier Chris Roy getting in deep. This photo pretty much tells the story of our time in Targhee.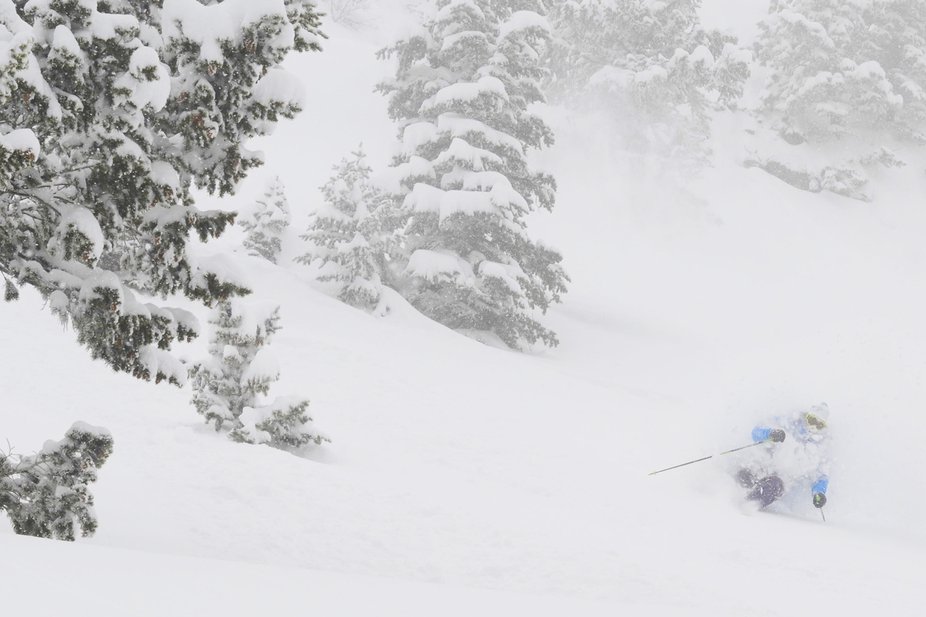 Another shot of Chris. He lives in the valley below Targhee and does this every day. Seriously.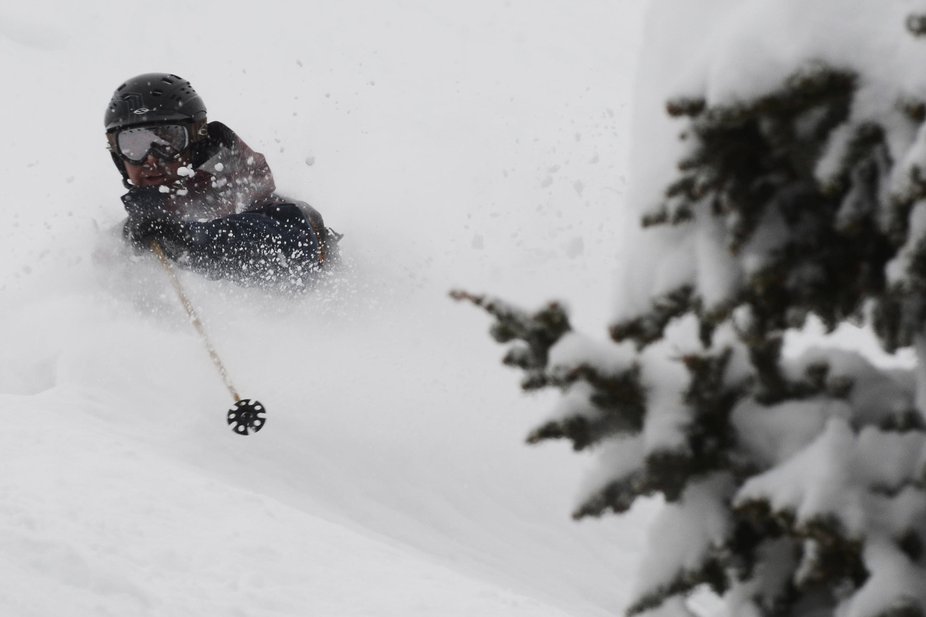 We got to make some turns with the founder of Liberty Skis, Dan Chalfant, during our stay. Needless to say, the guy can ski.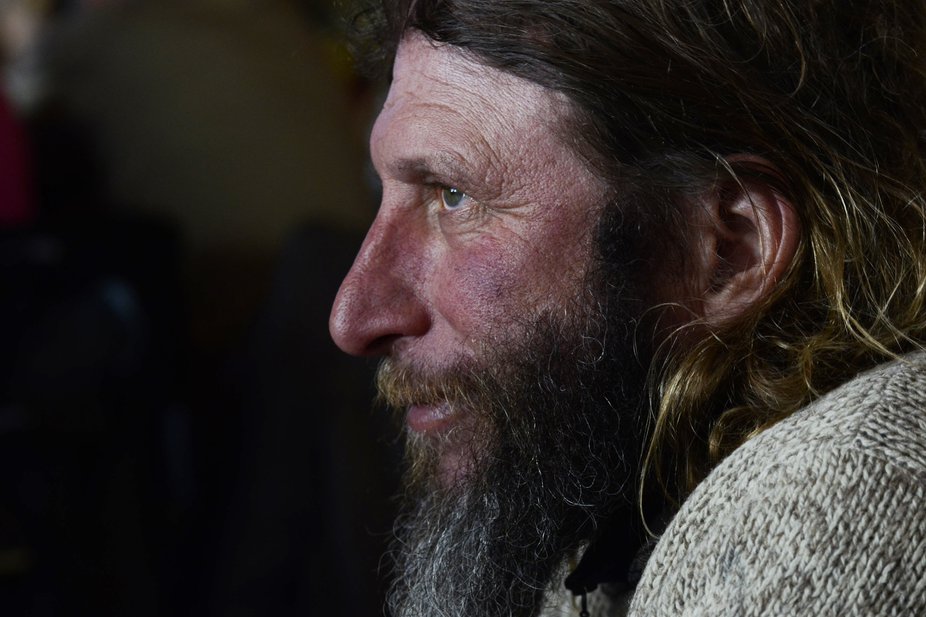 We had an extra seat at our table in the bar one day and this guy joined us. I don't remember his name, but he's a pretty typical Targhee local. A bit crusty, with a raw sense of humor and a deep passion for skiing.