Words and Photos by Tim Fater/Ski The East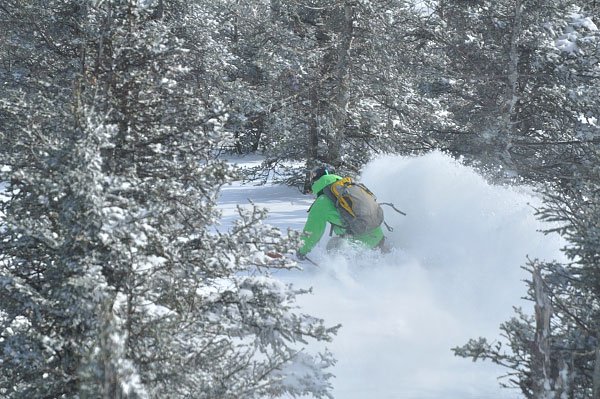 Andy Weis says yes to fat skis on Fat Tuesday "Fat Tuesday; you'll be needing your fat boards today" is what Jay Peak Resort's President Bill Stenger told me early Tuesday morning in between uncovering buried ski racks and directing groomers (yeah, he's what you'd call "hands-on"). He wasn't joking, either. Jay Peak, which is notorious for the heaviest snowfall on the East Coast, broke their 24-hour snowfall record this week when 36 inches were dumped on the resort from 1:30 pm Sunday to 1:30 pm Monday. The snow continued Monday afternoon before tapering off after 42 inches.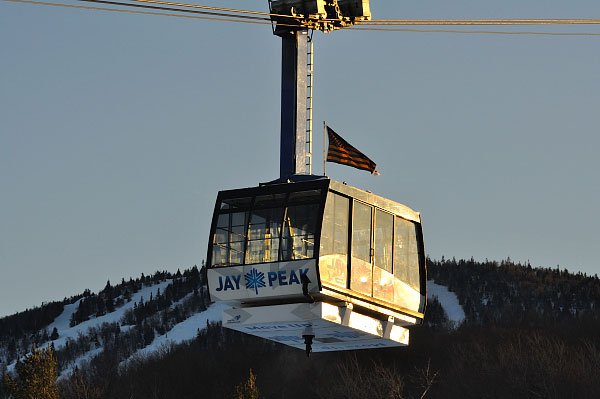 A damn good time for some tram time. On Tuesday morning, loyal East Coast fanatics awoke to what seemed to be an illusion – nearly 4 feet of new snow, bluebird skies, no wind and temperatures in the upper 20′s. I met up with the Meathead Films crew for early access on Jay Peak's tram to get some footage for their upcoming video. Newcomer Andy Weis and Meathead staples Randy "The Hammer" Grasso and Asia Magriby shredded the new snow and got some unique footage from Jay Peak's Face Chutes while Chris James (Meathead Films) and Kevin Joudrey (Jay Peak Video) reeled in the shots.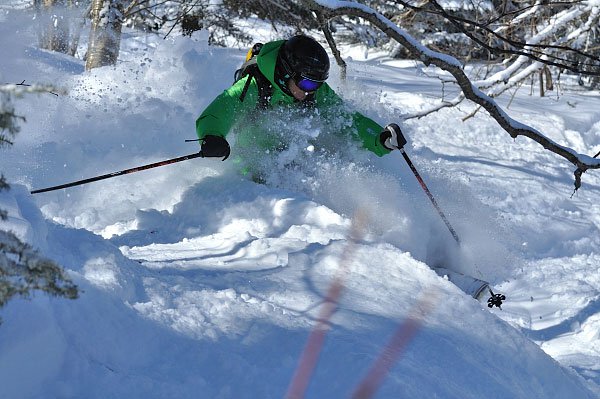 Andy Weis turns and burns Jay Peak's season total is now well over the 300″ mark; the mountain is at 315″ to be exact. As Bill said as we were loading the tram – "we deserve it."