I left Minnesota in May and moved out to Jackson, Wyoming to pursue a summer editorial opportunity with Teton Gravity Research. I moved up to Montana for the fall to get some more school out of the way, but I'm back in the Tetons working my ass off to ski 6+ days a week. This series was inspired by Turner's This is Where We Live. This is my winter as a ski bum in Teton County… enjoy.
I've been essentially commuting to the mountains from Minnesota for the past couple of winters. 4 days here, a week there, and so on-- sending countless emails to finagle lift tickets, sleeping on floors of dorm rooms, random couches, mac n' cheese diets, and driving 20+ hours at a time. We're expected to spend ~4 years of our 'prime years' earning a college degree. No matter how hard you work, you're very likely either sacrificing your grades or your skiing if you pursue both simultaneously. So instead of going back to school for the spring semester I'm back in Jackson working hard and skiing hard(er).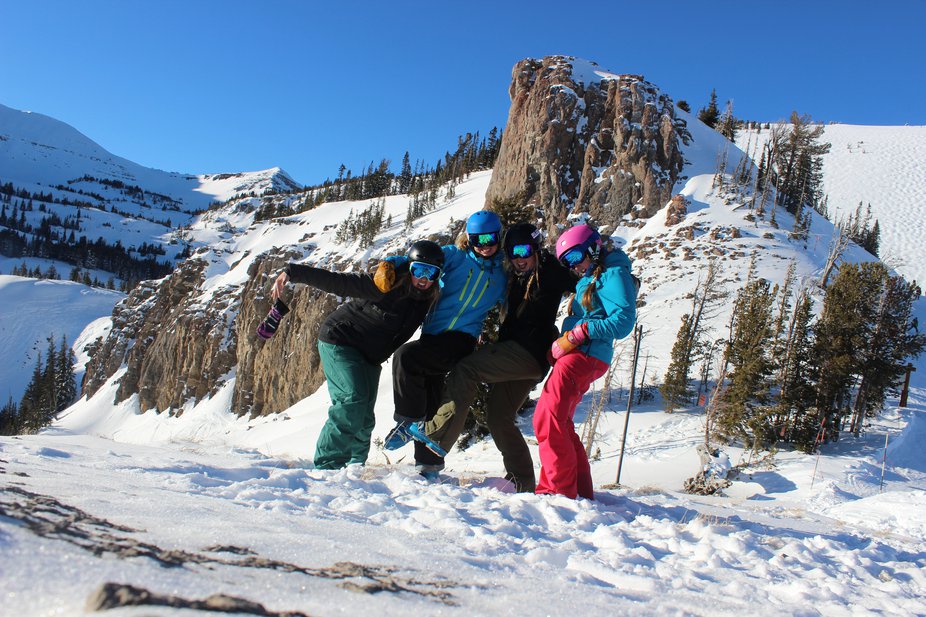 so. much. lady. shred.
I live in a condo in the town of Jackson, which is about a 20 minute drive to Teton Village where Jackson Hole Mountain Resort is- granted there's no traffic, but add in an accident or some wildlife and you'll be on the road for over an hour. The first 10 days after I got back to the hole we accumulated around 4 feet of snow from a snowstorm that literally didn't take a day off. I failed to take a day off either and found myself rolling around in shoulder deep powder before it was necessary to call it quits for the afternoon before I broke myself or someone else.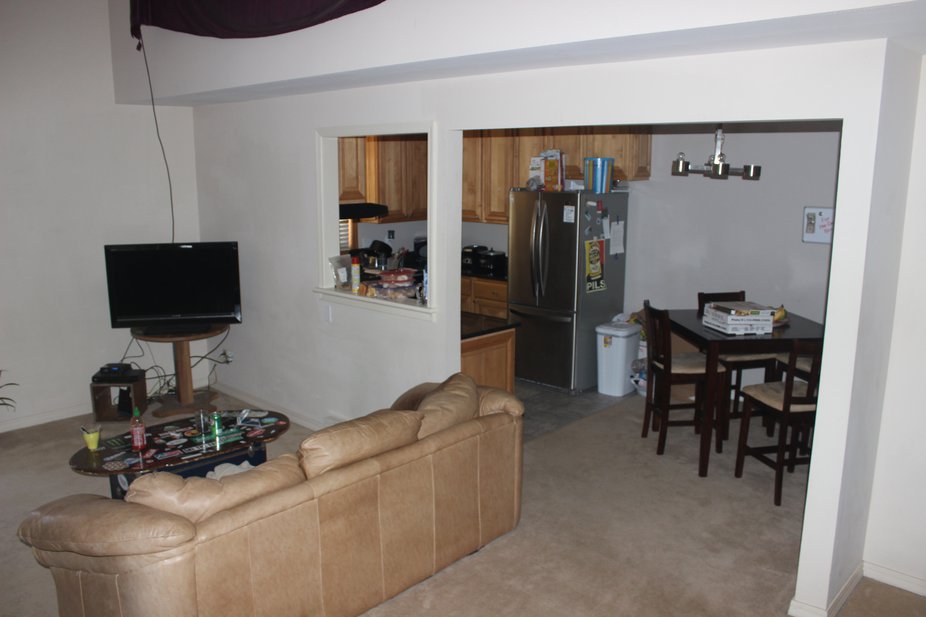 Our surprisingly clean living space.. because no one's ever home.
While getting back into the swing of life out here, it wasn't uncommon to see me passed out on my bed by 7PM more often than not. But then the benders started. It's actually a blur where the whole bender part started-- was it after the busy day at work where I drank my $1 shifty and a few jello shots and was toast by 6:00, or the 'cocktail party' where I quickly cashed a bottle of wine while drinking straight from said bottle? Now that I think about it, both occasions coincidentally occurred around the same time that mother nature took a hiatus from dumping snow on us.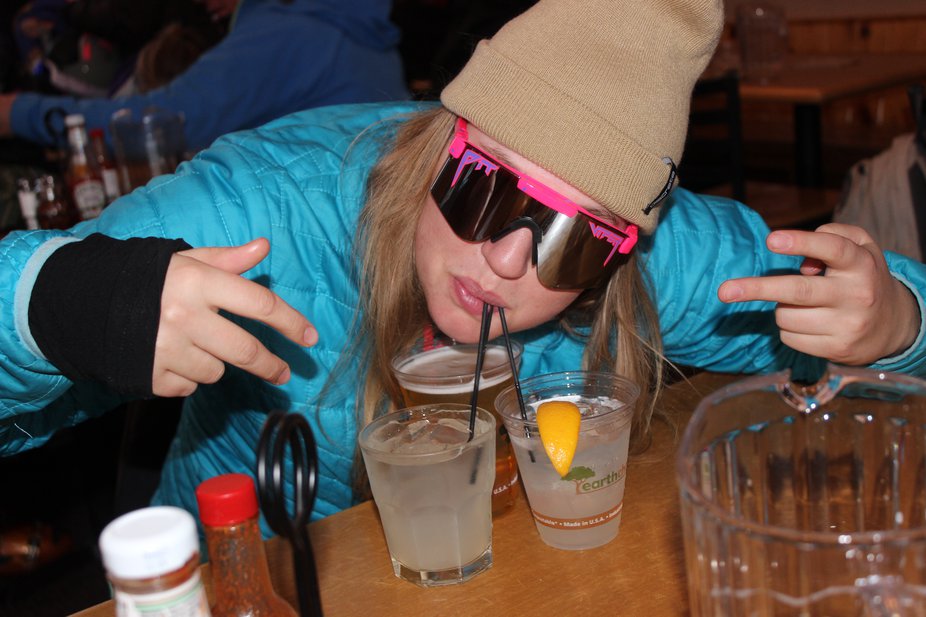 ?????? @pit_viper
Needless to say, maybe we all need a day off from drinking here and there just as much as we need a day off from skiing. But in a way they're kind of similar, I'm not getting flat out wasted every night, as in the same way I'm not skiing bell to bell every day either. All in all I've skied quite a bit the past month and made some equally as foggy memories. Pako is helping me with my spanish, I have way too many old men who give me big hugs and kisses on the cheek every time they see me, a random latino man laughs in the corner every time I miss a shot of pool at the Cowboy Bar, and lots (and lots) of aprés --I just want to get my shred on and party while I'm doing it.