Words by Annaleah De Masi
Photos by Riley Snyder & Ray Gadd
To All the Supporters of Women in Action Sports,
After six years, much debate and slight disappointment I must announce that there will not be a Queen's Cup Open 2012. It was a difficult decision to make and I feel as though I owe an explanation to all of the supporters who have year in and year out committed themselves to being part of such a unique and inspiring event.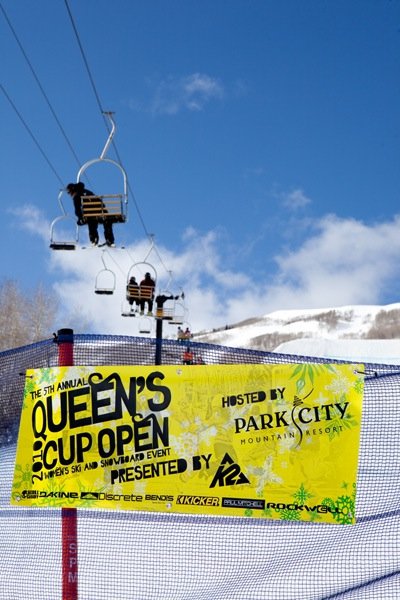 The idea for QCO came about during an extended layover with Marie Martinod somewhere in the middle of nowhere in Canada. There weren't nearly as many events seven years ago and the tightly knit women's ski community needed something to call it's own rather then constantly competing for time and attention at men's events. We also wanted an excuse to have a girl party obviously. So, why not create an event that will push the progression of women in action sports in a low pressure positive environment where we can all learn, laugh and dance together? The sport needed it and the women's enthusiasm was explosive.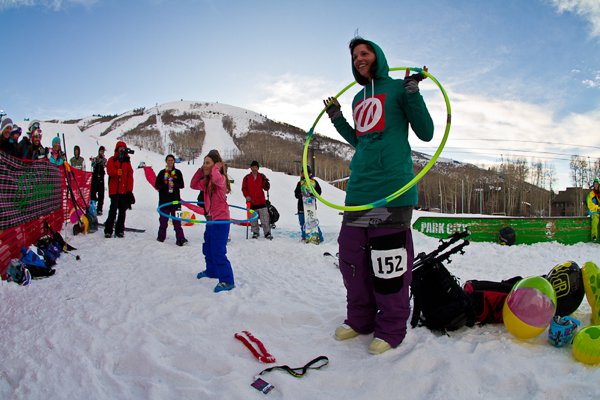 Some of you may know this, but prior to QCO, I had zero event organizing experience. None. Zip. Nada. But I somehow convinced a group of amazing sponsors to contribute, media to cover it and competitors to travel from all over the world to participate in the first ever all women's ski event. I was unfortunately unable to convince Park City Mountain Resort that a bouncy tent and BBQ were a great ideas, but as things fell into place, the event was a success and the stoke level was off the charts.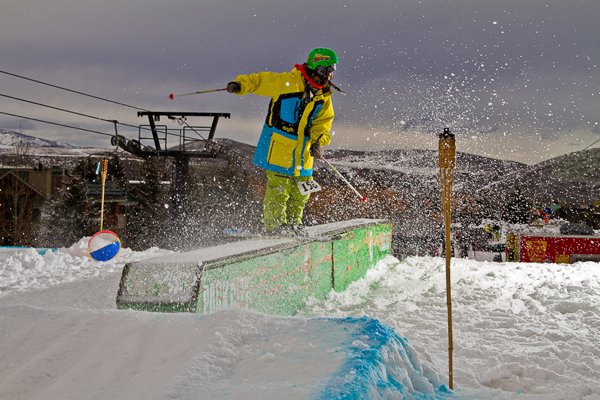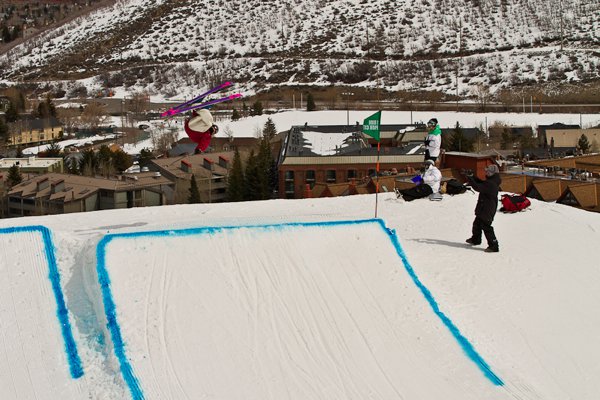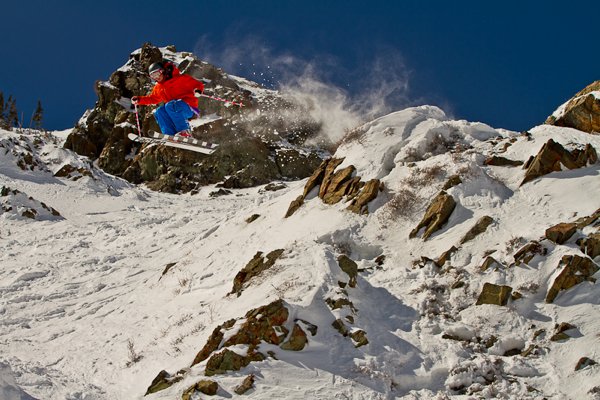 Due to part time employment, endless amounts of support from my parents and the desire to make something of my ski bum years, I was able to commit the amount of time, sweat and tears necessary to make QCO thrive and evolve into annual awesomeness. The summer before the 6th annual QCO, I had to make a decision to do the unthinkable...finish school and get a real job (gasp)! Fortunately, I had somehow prepared for this by unsuspectingly grooming the amazing Becca Babicz who went from competitor to "coach" to co-organizer for the 6th Annual QCO. Together we made a great team and she went above and beyond all expectations I had. But alas, the employment monster got her too this year. So, this novel of an explanation basically comes down to the fact that we simply didn't have the time to really be able to give it our all this year. The passion and love for the event will always be with us and to continue to organize QCO would be a dream. But unless days become longer than 24 hours or we opt to stop sleeping, QCO will have to remain in our hearts and our memories until we win the lottery and are able to quit our jobs.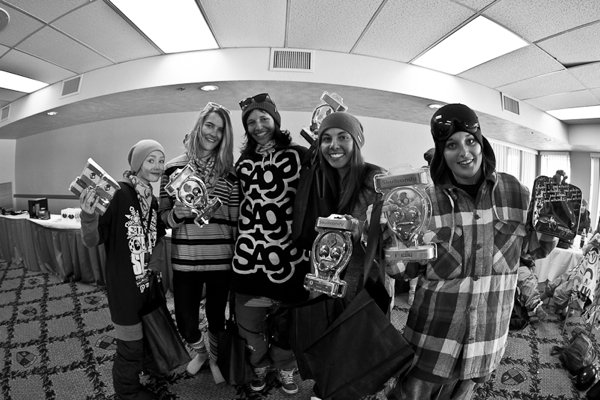 QCO does not have to be put to rest for forever though. If there are any ladies, companies or people with zero experience but have a passion for the sport that would like to take on the responsibility, we would absolutely be open to helping a dedicated individual or group organize a future QCO or similar event at Park City Mountain Resort or another resort. Our hopes were to eventually pass the torch and to encourage others to continue the industry evolution. Kristi Leskinen's Homecoming and Virginie Faivre's 9 Queens are both incredible events that embrace the pursuit to push the sport. Seeing what others are able to dream up has been inspiring and we're looking forward to seeing what's in store for the future for the ladies. Hopefully lots of dancing. If taking on an event organizing mission is something you're interested in or if you have any other ideas, concepts, goals, aspirations you'd like to explore and need help doing so, feel free to contact me at annaleah.demasi@gmail.com at any time and I've love to help in whatever capacity I can.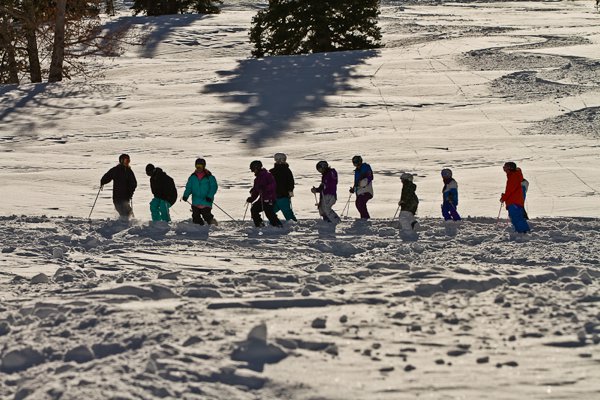 If I have your attention still, feel free to continue reading below, but to sum it up, a huge thanks goes to everyone involved over the past six years. I hope we all can cross paths again in the future and dream big! I wish you the best of luck in making all of your goals and aspirations come to true. I must say, making history is pretty cool but the real satisfaction is in the smiles, laughter and of course dancing.
Lots of love, thanks and cheers!
Annaleah De Masi
2011 Queen's Cup Open Highlights by Hennie VJ
A few Memories/Shout Outs/People I'd like to thank...
Nancy De Masi: Hi mom. We have been through it all. You had no idea what you were getting yourself into when I came up with this crazy idea and yet you understood how much it meant to me, the ladies and the industry from the start. You supported me physically and financially (I promise to be off the "payroll" soon). You allowed me to turn our house into Hostel De Masi each year and never turned anyone who need a place to crash away. You were a therapist, advisor, nurse, chauffeur, house keeper, laundry doer, credential laminator and most importantly a friend to anyone that walked through the door. Your patience goes beyond what any normal person is capable of and no one will ever be able to compete with your ability to get morning registration done. You have helped me, believed in me and never stopped me from reaching for the stars. I appreciate everything you've done and sorry about that one time you found me passed out underneath the registration table because I was too hungover to put banners up.
Eric Iberg: "F*** yeah BG! Go get'er done!" Was what you told me when I wanted to organize a women's event. You basically laid out the foundation for how to make things happen in addition to being a mentor, supporter and a hole puncher. You played the devil's advocate when I needed a reality check but also made me realize that I could pretty much do anything if I wanted it bad enough. World Domination right?!?! INSPIRED!
Meisha at Park City Mountain Resort (along with the park crew): Your dedication, physical and mental support and ability to answer emails quickly (even if it is to say no to a bouncy tent) has been amazing. Meisha, you've believed me (well, like 10% of the time) when I had no idea what I was talking about and helped me when you knew I had no idea what I was talking about. Most importantly, you've believed in me and without you and PCMR there obviously would not be a QCO. Thanks a million times over!
Becca Babicz: I have never been able to spell your last name correctly and you still decided to become friends with me. You're an amazingly talented athlete, brilliant journalist and I can't wait to see what's in store for your future. Your innovative ideas, enthusiasm and creative solutions for anything and everything have always impressed me and basically, you rock! QCO would not have happened last year without you and you've kicked ass every other year before that. Thank you for everything Becca!
Travis Perkins, Markus Fragrassi, Ty Battersby, Adam Battersby, Austin Ramaley, Max and Tosh Peters: Judges, starters, announcers and comedians. I wish we could have recorded the radio commentary. Not only did you guys get sh*t done but you cracked everyone up in the process. I could only wish that people were as hilarious and productive as you guys and I couldn't have asked for a better crew of dudes to make the event days runs smoothly and hitch free (for the most part).
Ashley Battersby: The support you've brought year after year is like a never-ending bursting bag of Skittles spreading love all over the place. Without your smile, stokedness, talent and neon accessories, QCO would have never been as vibrant. I don't think we can thank you enough for also opening the Unofficial Battersby Hostel and housing all the ladies year in and out. Deb and Bill, you've been amazing!
Virginie Faivre: Year in and year out, you came all the way from Switzerland/France smuggling chocolate and wine and showing up with endless support and constant enthusiasm. You then left with broken fingers, medical bills, overweight outlet shopping luggage and car repair expenses. And you came back and did it again. All that money you're now saving should go a well deserved vacation for us!
Jen Hudak: You weren't always present but you always offered to help in any capacity possible off hill and off season. You were a brainstorming buddy and your drive to push the progression for all women is inspiring. And you definitely know how to annihilate a pinata! 
Angeli Van Lanaan: Your ability to speak little people language is pretty incredible. Wherever you would go, the youngest competitors absolutely fell in love with you and it truly is a talent to inspire the little ladies. They are the future of the sport and you were always the perfect role model and continue to be.
Erika Vikander: You were tardy, a lot, but you are one of the most talented and stoked snowboarders I've met! Each year you showed up whether we even invited snowboarders or not. Your positive attitude and overall awesomeness made everyone pumped to include you and can't wait to see you to continue to slay it in the future!
Dania Assaly: Giiiiiirl, you got heart and it's been a pleasure to have you be a part of QCO for the past few years. You've boosted the stoke level on and off the hill in addition to being a great role model and positive influence on the girls whether you were a coach or a participant. Obviously, you are the proponent of our dance-offs and your contagious energy has kept everyone smiling, dancing and stoked.
Sarah Burke: You were a mentor, a constant reminder that we all can do something to be better athletes, kinder human beings and that anyone can make a difference if they put their mind to it. Your commitment to the sport and to life was the reason why I wanted to give back and your help and guidance along the way made it possible. You were an amazing friend, a beautiful person and you will be sorely missed but your spirit lives on in all our hearts.
There were so many dedicated athletes and to see all of your careers bloom throughout the years has been an honor. Megan Gunning, your hippie hair braiding skills are almost on par with your smooth shredding style. You've been a positive influence on all the up and coming ladies and we've loved having you around the past few years. Can't wait to see what you have in store for us in the future lady! Grete Eliassen, I hope you'll have the opportunity to do a team mooning again in the future. Kristi Leskinen, I appreciate your positive attitude and exposing your girls to Terrible Towels though I hope there is never another event scheduled for Super Bowl weekend. Michelle Parker, you're my girl and you've always been so stoked to help the years you've made it out. And I'm still super sorry for hitting your car that one year...whoops. Roz Groenewoud, your dedication to making it to QCO despite your insanely high travel costs has been amazing and hopefully your sponsors don't hate me too much. Tori Beattie, Jade Mc Janet, Amy Sheehan, I love you Kiwi/Aussie/Tasmanian ladies and you've always brought a positive attitude, funky flare and bright smile to QCO. Kim Lamarre, you made any French Canadian chica feel at home and always have an awesome attitude and smile on your face. I'm sorry I never found your hair dryer. Denise Jaworsky, your mathematic spreadsheet skills were invaluable. You're an amazing person and you will forever be smarter then all of us, combined. The list of coaches goes on and on over the years and I love you all! You've inspired a new generation of athletes and you're the reason QCO was a success.
The sponsors that were in it for the long haul...
Scotty Conerly of Dakine and Julie Solwold of Paul Mitchell participated from day one and I am truly thankful for your unwavering support for six years straight. I'll obviously miss your awesome accessories and amazing hair products! Skullcandy also participated from day one in addition to employing me and tolerating my antics, I more than appreciate your patience even though at time I know I wore it thin. Thomas Freshley of Kicker, I will miss your t-shirt cannon and I know Charlie misses your Kicker Snoranger. The guys at Newschoolers.com, Freeskier and Slug Magazine have killed it in coverage each year and spreading the word would not have been possible without you.
There are so many amazing sponsors we had throughout the years and I would just like to thank you all again for your support and believing in the Queen's Cup Open. You made a difference and it was pleasure to work with all of you.
My brain now officially hurts from digging through a vault six years deep. If I didn't mention you, please know that I'm thinking about you and appreciate everything you've all done! xoxo!