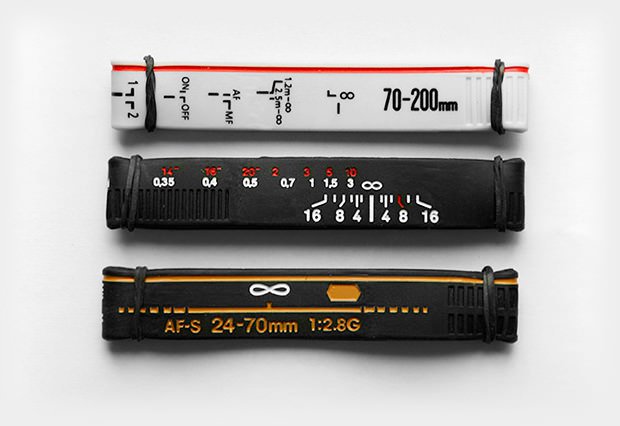 Back in 2010, San Diego-based photographer Adam Elmakias launched a geeky fashionable line of gel bracelets based on various lenses. The Lens Bracelets took the web by storm, and now Elmakias is back with a new and improved "pro series" lineup of bracelets that are much more faithful representations of actual lenses by Canon, Nikon, Leica, and Zeiss. The new bracelets are based off $25K+ worth of popular cameras lenses, and are more detailed and more durable than the previous version.
Here's a sampling of the 10 bracelets in the lineup: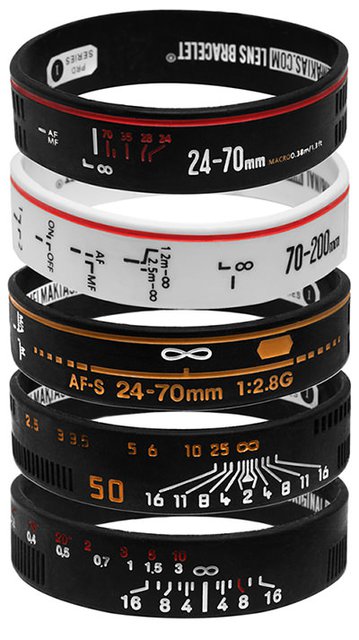 They're available for $15 each over at LensBracelet (by the way, Elmakias owns the US trademark for the term "lens bracelet").