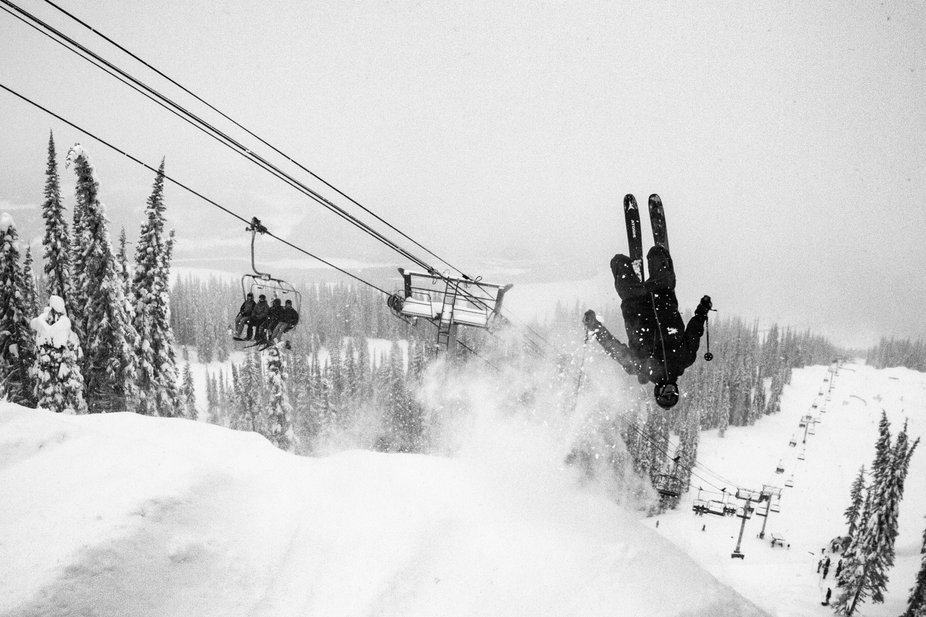 Hello and Welcome back to King of the Mountain, the legendary event that looks to push the boundaries of skiers and snowboarders alike. Hosted at Canada's premier freeride and powder capital, King of the Mountain is unlike any other public mountain event available today. A merger of freeride and freestyle, the unique placement of terrain at RMR will showcase an under the lift 2 day event focusing on a unique hand built freeride venue, as well as a custom slopestyle course.
The premise is simple, to meld the worlds of freeriding and freestyle. As athletes have grown and drifted from their park riding days, skills have developed elsewhere in the mountains. While a backcountry rider may score well on day 1, a park rider will be right at home on day 2. This is the competition to determine who the most well rounded rider on the mountain is.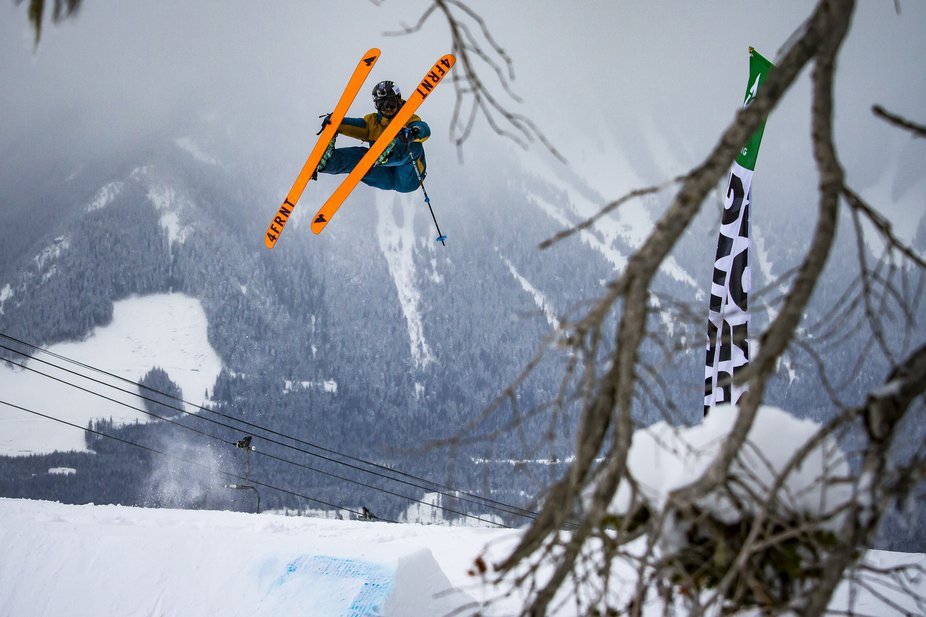 Saturday begins with the Freeride day. Our hand built freeride venue is closed to the public for a week to save pow, and to build as many jumps, hips, and takeoffs as we can fit. Riders get 2 runs to maximize the fun and give you a second chance if Run 1 doesn't quite line up.
Sunday, we take it to the park to try your luck on our custom slopestyle course. Composed of both jump and rail features, we build multiple options for all ability levels to make sure everyone has a chance to get down. Once again, you have 2 runs to stomp on the slopestyle, with a bonus challenge to cap off the day.
Your best score from both days will combine to crown the champion.
New for 2019, we are including a bonus Film + Photo Community day on Friday for riders to meet up, hang out, throw down, and get some shots. King of the Mountain is more than just about the competition; it's about the riders, and most of all, having fun. If your coming from out of town, come a day early and get to know the place, and the people.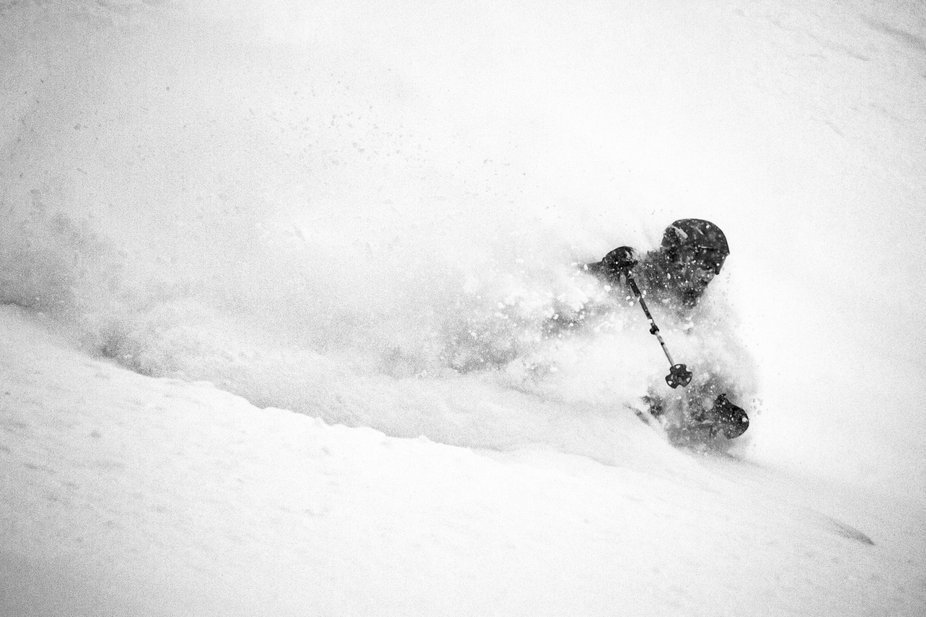 Schedule:
Friday March 1st
Community Film/Photo Day: meet at Terrain Park at 11am.
Athletes must be Pre-Registered to obtain Discount Friday Pass
In person Registration + Info: 7pm at location TBA
Saturday March 2nd
Freeride Day: meet at top of course (SWF) under Stoke Chair at 9:30am
King of the Mountain After Party: 9pm at Traverse Nightclub
Sunday March 3rd
Park Day: meet at Terrain Park at 10am
Awards: 4pm at RMR Village Plaza
$40 entry fee; pre-registration is recommended. Limited spots available.
Half Price lift tickets for registered competitors
Categories: Men's ski, women's ski, men's snowboard, women's snowboard
Helmets mandatory
Must be 16+ to register
More info + Registration @
https://www.revelstokemountainresort.com/resort/events/faction-presents-king-of-the-mountain
https://www.facebook.com/events/309501366356455/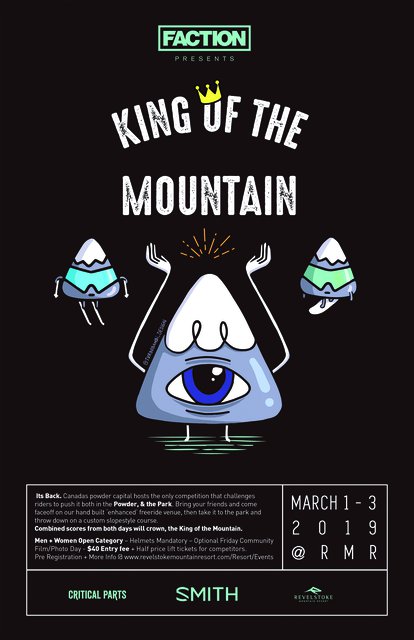 All Photos by Hywell Williams Photo from King of the Mountain 2018