All photos: Cedric Corroy
Faction know many things. They know how to make stunning ski movies. They know how to fill a giant cinema. They certainly know how to leave you with a hangover that you'll still remember, perhaps even still be suffering from, when the next movie drops two or more years down the line.
And so, as I sit slumped in a corner of a Paris station awaiting my train back to London and penning these words, I feel like they have some explaining to do. For the second movie in a row, they managed to cause queues stretching around the block to get in to see the movie. And this was no regular cinema, we're talking about the three-story Grand Rex in Paris here. I would hazard a guess that this will be the biggest crowd for a ski film in any single cinema anywhere on the planet this year.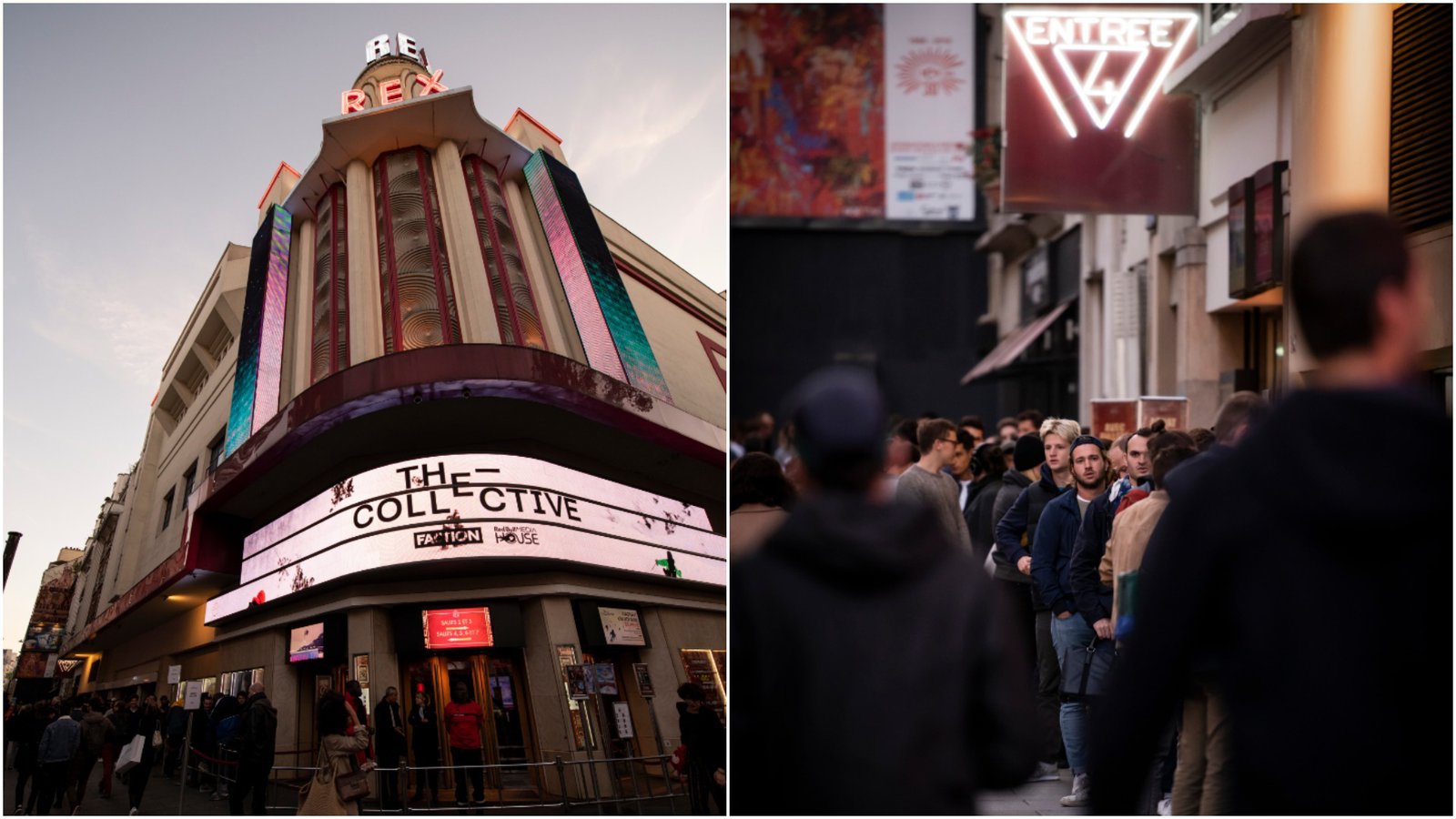 Last time around Candide's name was attached to the film so the capacity crowd was easier to understand. The man is worshipped in France above and beyond even his near deification by the rest of the ski industry. This time around, he has nothing to do with the movie but the crowds poured in nonetheless. They were fired up too, the atmosphere was electric. Especially given that this was a crowd in a city that's a long way from any mountains. On a Thursday.
They had good reason to be pumped though, because THE COLLECTIVE is spectacular. The crew didn't exactly luck out with conditions for the shoots. Each segment was filmed in a relatively short time window and each presented its own challenges. To make the BC segment, the boys were hiking in and out of zones for 7+ hours a day, and still finding the energy to stack shots when they got there. In Japan, of all places, they got rained on and only just managed to put together a segment at all. On the street trip, there was less snow than ideal and Will Berman got broke off. For the ladies' segment, most of the crew were carrying injuries from the comp season. The list goes on.
Which makes it all the more remarkable how well the film turned out. It opens in Norway with Antti, AHall, Eirik, and crew slaying a huge jump in front of one of the most beautiful backdrops on the planet. I genuinely can't describe how stunning some of the shots in this opening segment are. There are heaters on heaters too if that's all you're in to. Antti's creativity and trick selection perfectly offset the more typically technical approach of the other riders. And Alex Hall starts things off as he continues for the entire movie, by melting minds.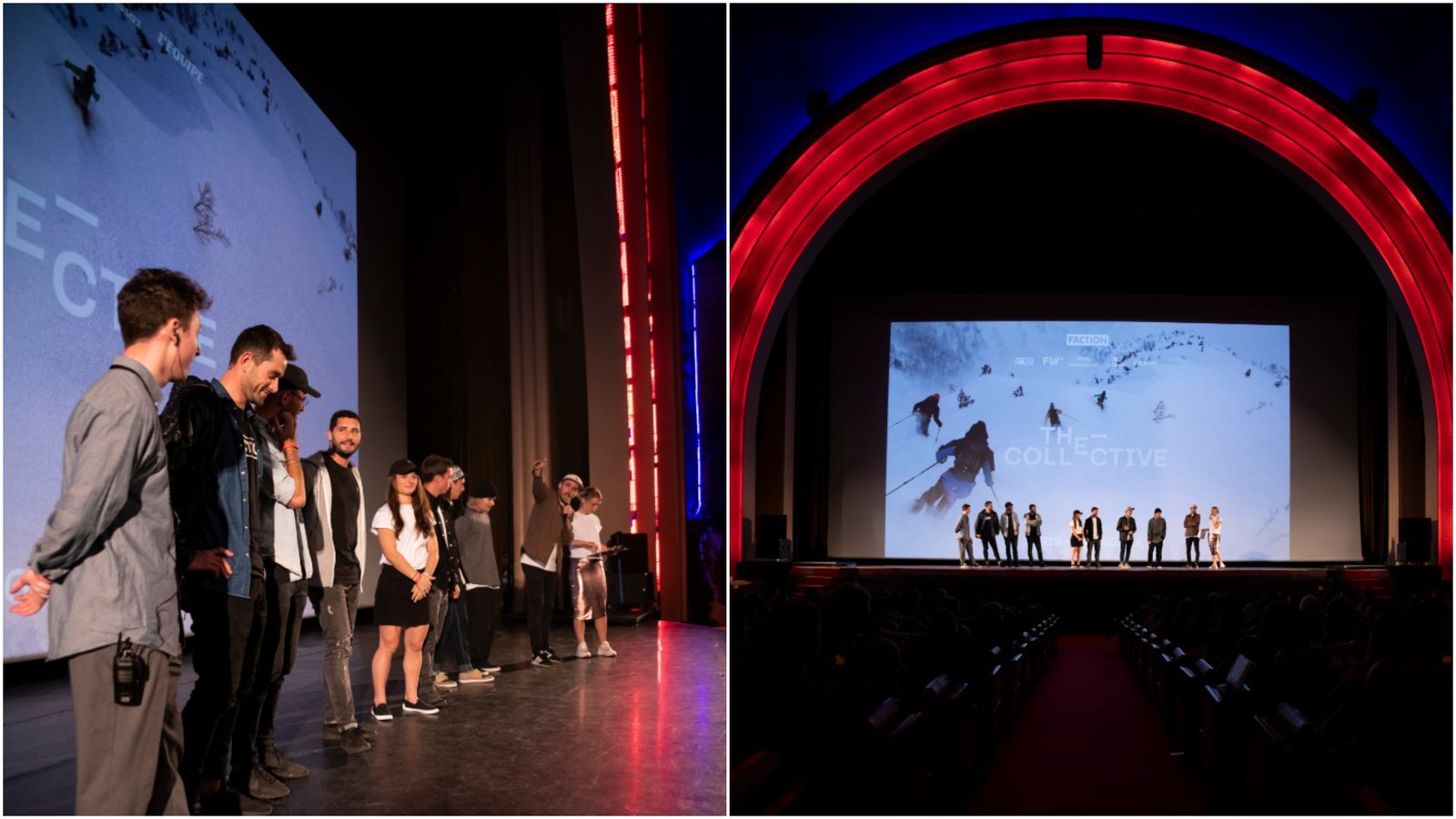 Then Sam Anthamatten carries on where he left off in THIS IS HOME - charging lines in Lauterbrunnen of a scale I can't comprehend, faster than should be humanly possible. If your jaw doesn't drop watching this part then, frankly, there is something wrong with you. The street segment is unquestionably one of the best of the year. Again Alex and Antti are the standouts. I don't want to spoiler too hard because you are definitely going to watch this movie, but there are some rail to wallride (and vice-versa) combos that got the whole cinema shouting. And the Faction ladies crew get a whole segment to themselves. Despite the injuries, it was dope to see that stacked crew getting out of their competition 'comfort zone' and throwing down for the cameras. Hopefully, this is just the start of much more from them on that front.
There's also the BC seg, which features Alex Hall's first foray into filming stunts into pow, Japan, La Clusaz and more. My one criticism has to go out to the somewhat cheesy (in my opinion) voiceover which appears a couple of times througout, and in my mind detracts a little from how polished this movie feels otherwise. Maybe it fits the wider audience that Faction is going for but it wasn't for me.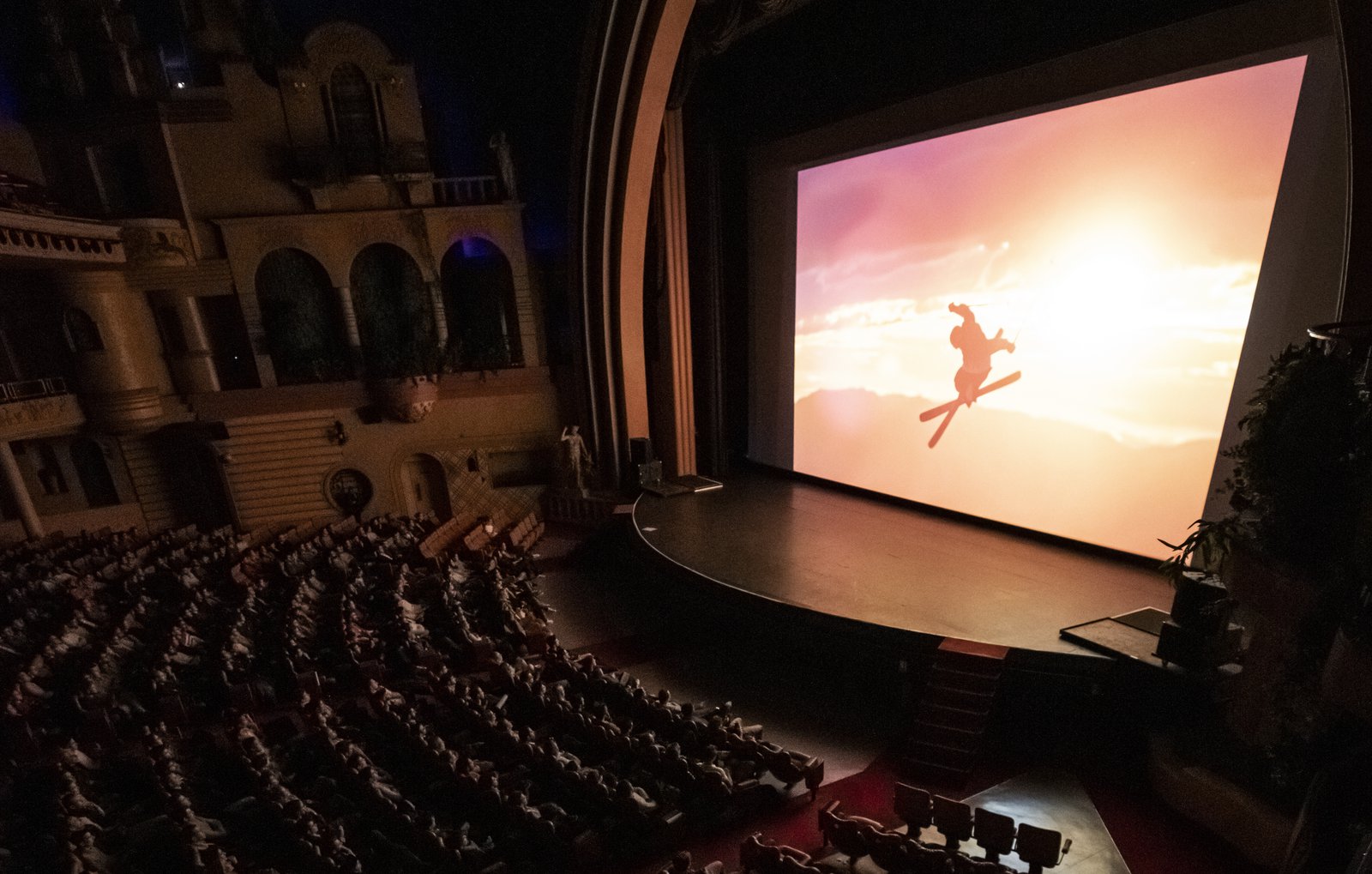 But that's enough of a 'plot summary'. Now there are a couple of things that YOU need to know:
Firstly, you need to go and watch this in a cinema. THE COLLECTIVE has a pretty strong 'Red Bull vibe' and in parts I'd even argue it was maybe too epic for that true rewatch/stoke factor (don't get me wrong, I'm going to be watching that street segment A LOT). But the key point here is that the quality of the production and the filming are such that you cannot possibly appreciate it to the max by watching it on a phone or laptop. You need to see it big and see it loud. The sunset opener alone is worth making it to a cinema and there are tour stops just about everywhere.
Secondly, if this somehow wasn't clear already, Alex Hall is no longer the future, he's the right now of skiing. He has a solid chunk of shots in 4 out of 7 segments...and they are all bangers. He has everything you could ask for, from creativity to savage technicality to style. Apparently, he also has the same amount of shots again that didn't make the final cut, which would be hard to believe it was anyone else. I would normally go with the cliché here that this is 'his year', but I'd say the odds are pretty good that next year will be too.
Finally there are a small handful of things that I myself now know courtesy of my 24 hours with the Faction crew:
1) In Paris, it is perfectly acceptable to hold up moving traffic by parking your moped in the middle of the road, in order to have a stranger who is minding his own business in a bar by the curbside light your cigarette before you ride off again, clearly heavily intoxicated.
2) The Collective are just that, a collective. Everyone from CEO, to the riders, to the interns was still in the bar when it shut down at 4 am and kept the party going in the hotel afterwards. That's the kind of team it's hard not to get behind.
3) Parisian hotel roofs are not a comfortable place to sleep.
https://www.newschoolers.com/videos/watch/936124/THE-COLLECTIVE---Official-Film-Teaser
_
THE COLLECTIVE is coming soon to:
VANCOUVER - October 15th
INNSBRUCK - October 16th
DENVER - October 17th
SEATTLE - October 18th
For full details of all the tour stops and to buy tickets, click the links above. CLICK HERE for more stops