Faction global headquarters are in Verbier, just a short train ride away from my home in Saas-Fee. As such, I drop by HQ every now and again for a catch-up, some beers, and to blag new gear. My most recent visit was a couple of weeks ago and over the course of my wanderings around the office, I noticed something that was very definitely new. A ski that was clearly not part of Faction's standard collection. These new whips were certainly eye-catching and clearly of the park and pipe variety. I went straight over for a closer look, much to the dismay of the intern who had forgotten to put this new, secret, model in the back room before I showed up. Upon questioning, Faction's head of marketing, Tim, fessed up and agreed to give me "the scoop". And so I got a full briefing about this mysterious ski, which was part of the new Studio Series that Faction is announcing today as an early-launch of a 2023-24 ski series!
This article is basically everything they told me about the new ski and some janky photos of my pair. And as a reward for reading it, I figured let's have a little fun. Faction gifted me a personal pair of the new skis, which I've decided to give away to stoke out one very lucky (or maybe more creative than lucky) NS member, find out how to win them at the end!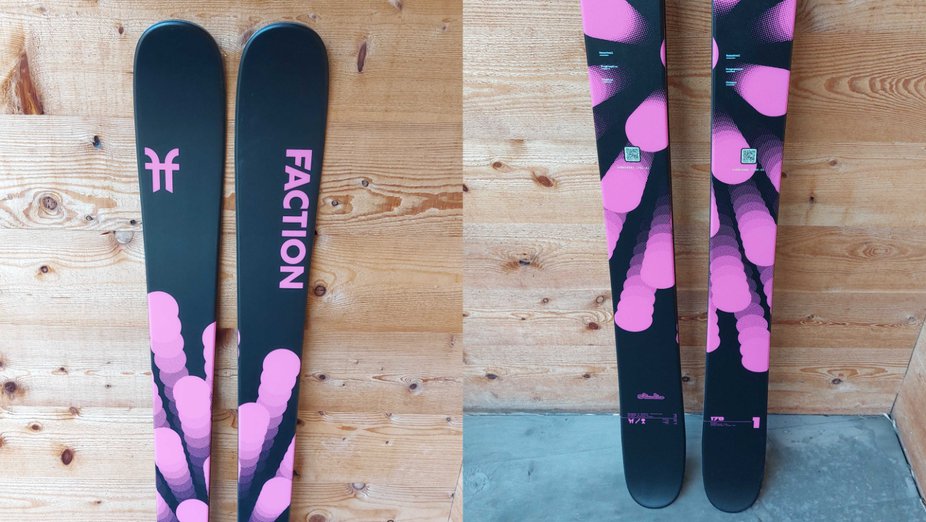 Faction's mission with Studio was to produce skis 100% dedicated to park & pipe. They felt that, despite the park being a core element of Faction's history, recent lineups had neglected this arena. Of course, they have had park-oriented skis in all their lines, but by aiming to provide skis that worked as well outside the park and as within it, the pure park performance was sometimes compromised. The new series is their attempt to correct that, a line of pure unadulterated park skis. The 'Studio' name comes from a motivation on Faction's part for this series to be a platform and space for creativity, not only for the skiers who step on them, but also for the brand to express more creative license in the designs, content, and marketing that will follow in the coming seasons.
What's super interesting is that the basis for the shape of these skis comes from custom skis they had developed for athletes including A-Hall, Eileen, and Kelly in past years. Across the Studio Series you have subtle tip-and-tail rocker with pronounced camber for pop. The shape harks back to traditional symmetric park skis from through the years, but are rarely seen these days. The whole series has poplar wood cores paired with a full carbon weave for stiffness and rigidity without adding weight. There are XL 2.5mm edges and XL 7mm sidewalls for more power transmission. A carbon and rubber stomp pad helps to absorb big hits and prolong the life of the ski. The flex profiles are progressive underfoot with a slightly stiffer flex at the tip and tail for a mix of flexing and buttering with stability at speed. The skis are made in Austria at a 100% renewable energy factory. Faction skis don't always have the perfect reputation for durability but these things look to be built like tanks.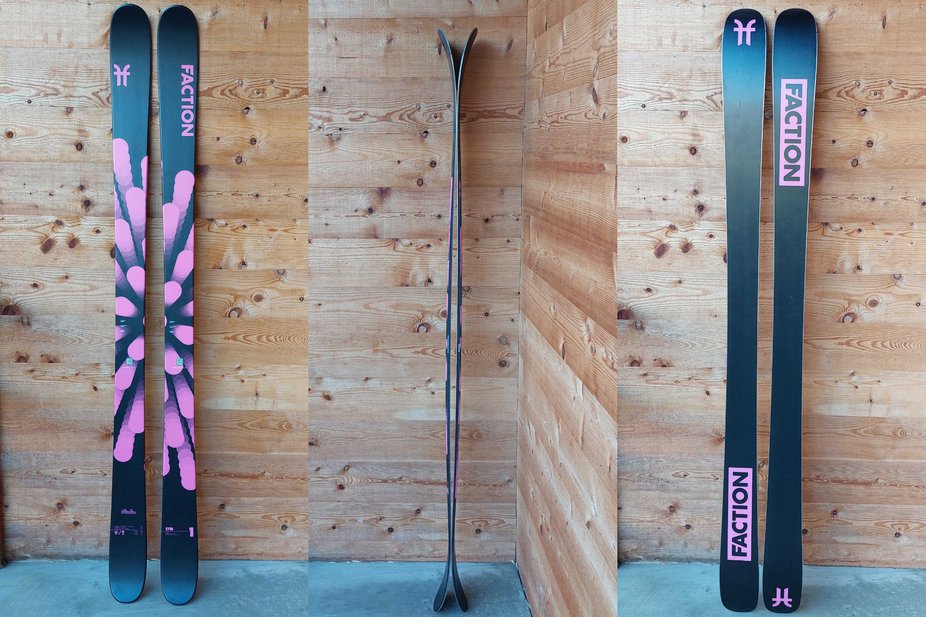 The Studio 0 and 0X are 83mm underfoot and are intended as halfpipe-specific skis, or for someone looking for a narrower park ski for quick edge control and to minimize the force of impacts after repeated trips to the Gucci plateau. The Studio 1 and 1X are 90mm underfoot and a touch more playful. These are park-oriented skis with all of the same tech as the narrower sibling and a wider platform. Both the unisex and X Series skis are identical except for lengths and topsheets.
The Studio Series is available beginning December 5, in very limited numbers from selected Faction retail partners and online. As an early launch of '23-24 skis this is a chance to be the first to own 'em. I grabbed a Studio 1 in a 178, but they are currently undrilled and improving the decor of my apartment. That's the pair I'll be giving away and I wanted to keep it simple. I'm looking for fun & creativity here so in 100 words or less, I want to know: why should I send you my skis and how will you put them to good use? I'll select my favorite answer one week from now & notify the winner by DM. Good luck!