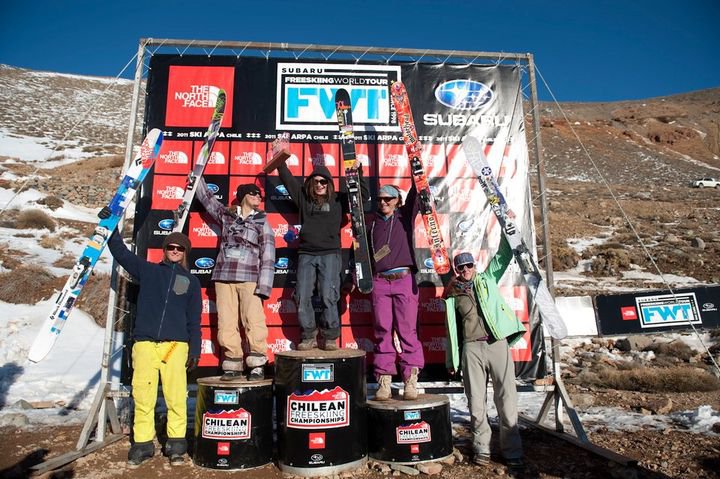 Photos: Freeskiing World Tour / Keith Carlsen
Words: Erme Catino
The second stop of the Freeskiing World Tour just wrapped up yesterday at Ski Arpa, Chile. Skiershop rider Ashley Maxfield finished 5th, narrowly missing the top three by a few tenths of a point. Above is a photo of the top 5 women with Sole Diaz, Angel Collinson, and Crystal Wright taking the top three spots respectively. Congrats Ashley!
In addition Lars Chickering-Ayers of Green Mountain Freeride won the men's event!
For a full recap, check out the article at ESPN Freeskiing.