A few weeks ago I got to do a photo shoot with our friend Elise down in Red Rock, NV for the summer '12 collection. I honestly don't have any formal experience shooting with model subjects but there is a first time for everything, you learn quick when the pressure is on. These photos can be found in the Saga Summer '12 Lookbook but I figured I would feature a few shots and give some behind the scenes for the photo enthusiasts that come through the blog.The camera used was a Canon 7D and only two lenses were used for the shoot, Canon EF 17-40mm f/4.0 L and the Canon EF Zoom lens – 70 mm – 200 mm – F/4.0.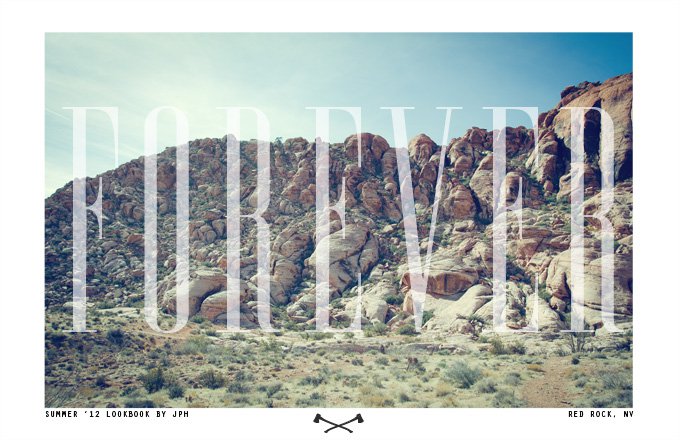 As much as I would like to say our photo-shoots and lookbooks are conceptualized months in advance, it is actually quite the opposite, when the idea hits it could be in the same week the physical shoot and composition takes place. Harnessing an idea and acting on it while still fresh is the key to authenticity. In my opinion and I know my colleagues would agree, to be overly planned takes away from the natural creative process and it is not until the shoot is in progress or the lookbook is being compiled that the final style is chosen. It is often the photographs that ultimately decide what the final theme is going to be, I just listen.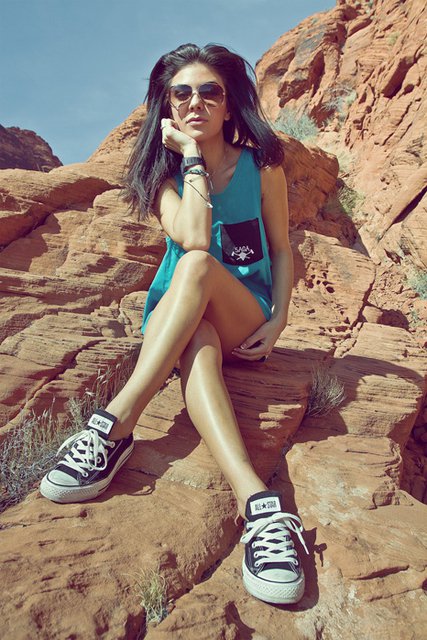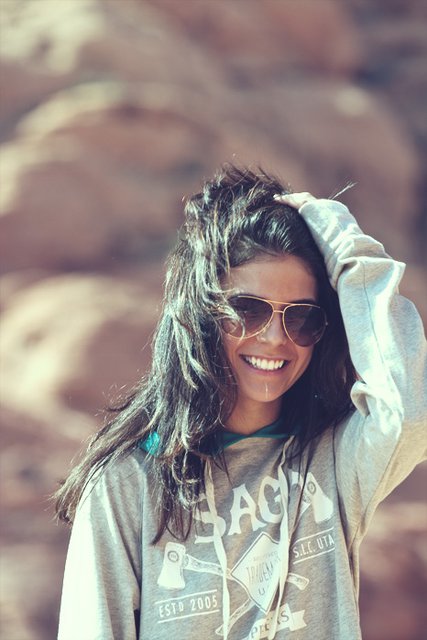 The most difficult part of this particular photo shoot in Red Rock, NV was the bright sun, creating harsh contrasts between the highlights and shadows. We had to carefully choose locations that had a balance of light and wouldn't be too blown out by the bright sun or use the shadows to our advantage to create drama in the scene. I didn't even have my light reflector so it was au natural.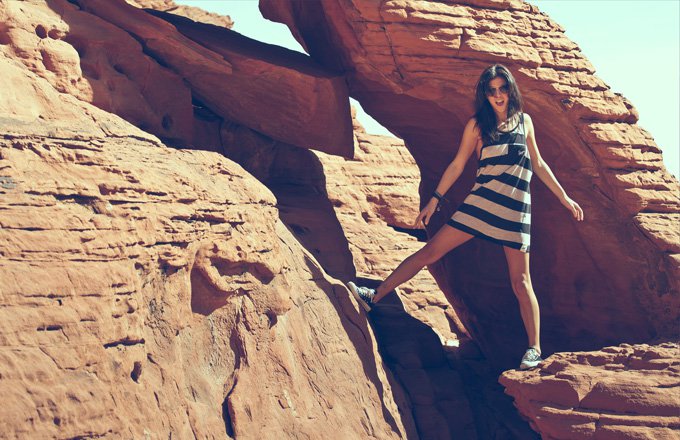 This was Elise's first time modeling…for anything. She killed it, thanks Elise.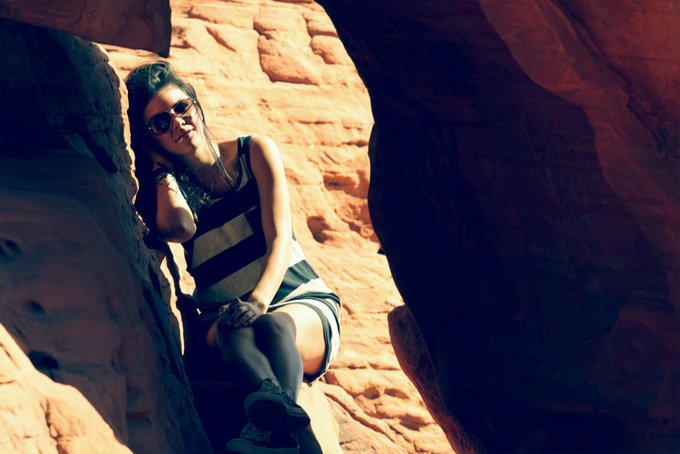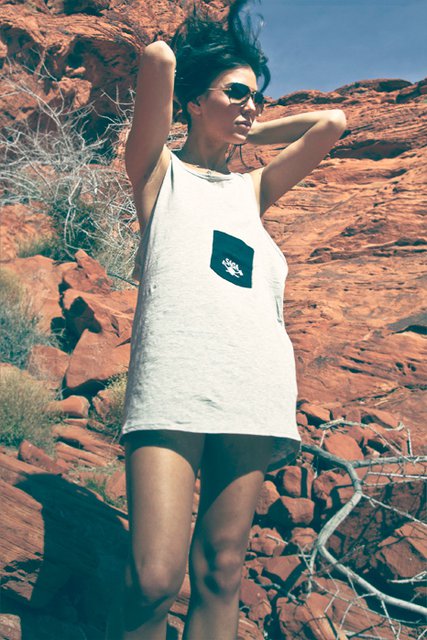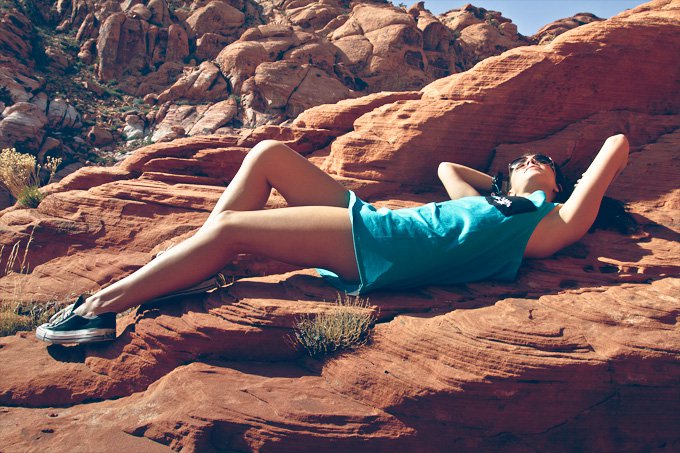 Lastly, the shoot took place on one location and the different settings came from climbing higher and higher up the rock face. The photo below is the last picture from the afternoon and lets just say we became amateur rock climbers, it was a long way down after that. Plus I'm deathly afraid of snakes, so yea I love desert photo shoots.