Words & photos by Rocky Maloney
The first freeski event of the FIS World Championships was held this morning bright and early with men's and women's slopestyle qualifiers in Park City, Utah. First up were the ladies, who began their training at 7:45 a.m. just in time to enjoy a beautiful sunrise. This is Park City Mountain's first major slopestyle competition in a very long time, and the park Manager Jeremy Cooper and his hard working crew did not disappoint with the course. With a wide selection of up to nine rail features and four jumps they made sure there was something for everyone.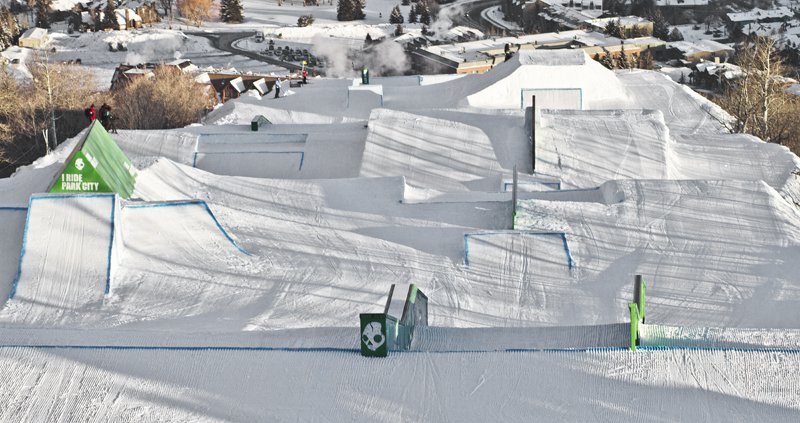 Park City Mountain Resort's King's Crown Terrain Park.
After an hour of training in chilly -15ºF weather, the top 20 ladies from around the world were ready to take on the course under beautiful blue skies for a shot at making it to tomorrow's finals.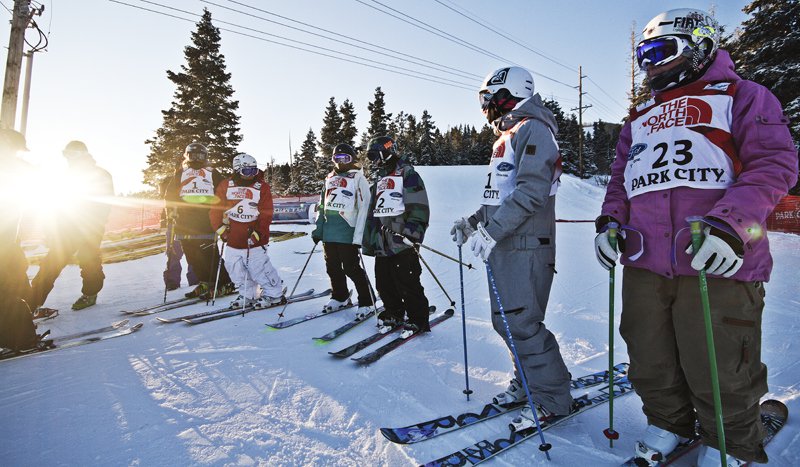 Sunrise in King's Crown Terrain Park for the start of training.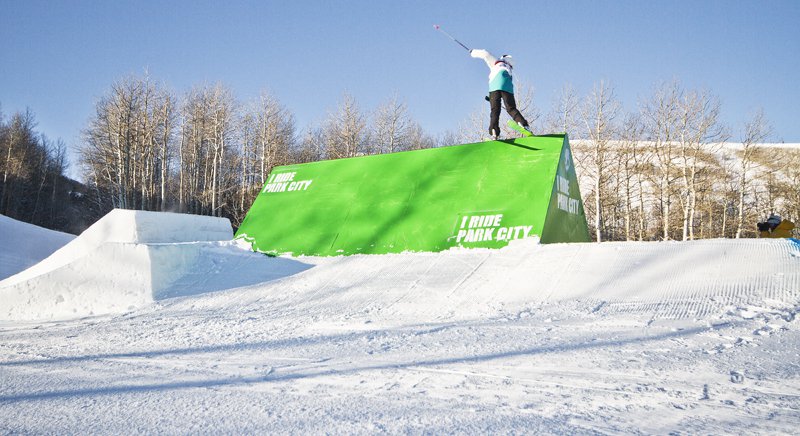 Anna Segal with a 270 off the trap rail.
Jessica Warll had a fine showing on her second run with a consistent rail line and landed a big 540 into a flatspin 540 off the last jump, making her one of three Canadians to make it through the qualifier in seventh place with a 35.50.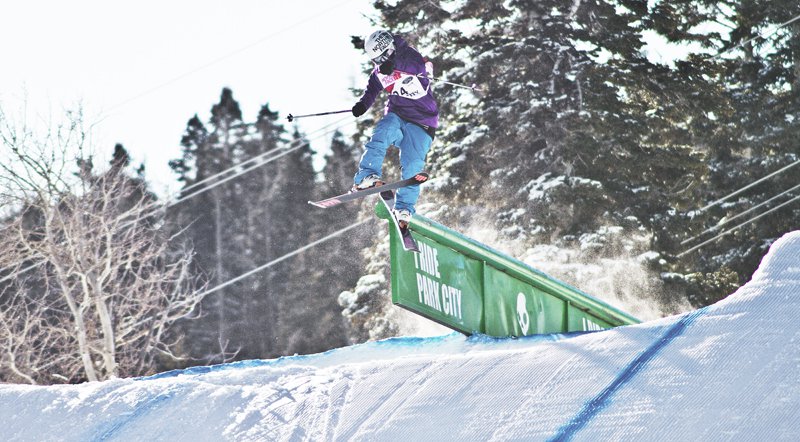 Jessica Warll
Riding on home turf made it that much easier for Park City All Star Ashley Battersby to put down a solid run. Landing a 540, into a switch 540 and finishing things off with a big 360 on the last jump, Ash-B claimed the sixth place qualifying spot and will be back tomorrow morning for more.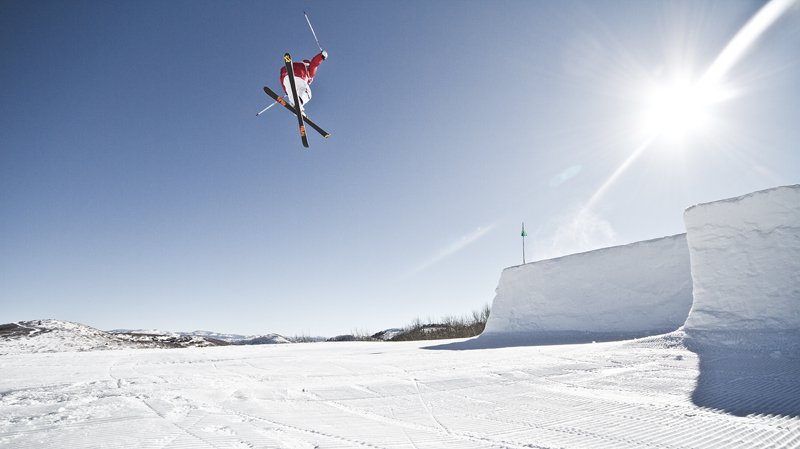 Ashley Battersby
Taking fifth was Grete Eliassen, just behind Keri Herman in fourth, while fresh off her gold medal performance in X Games Kaya Turski will be gunning for that top spot in finals once again after finishing the day in third with a 41.30.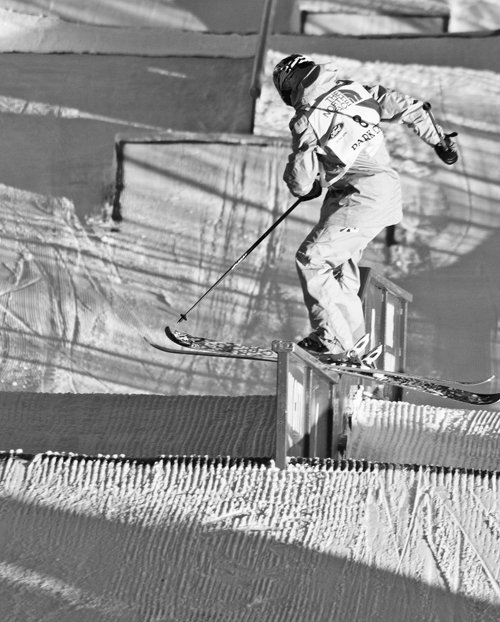 Grete Eliassen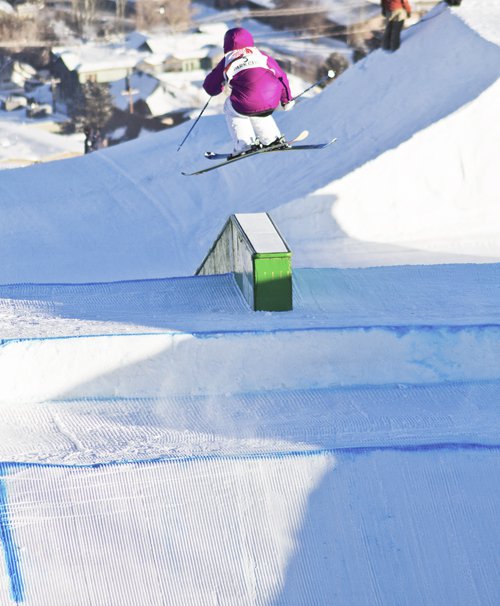 Keri Herman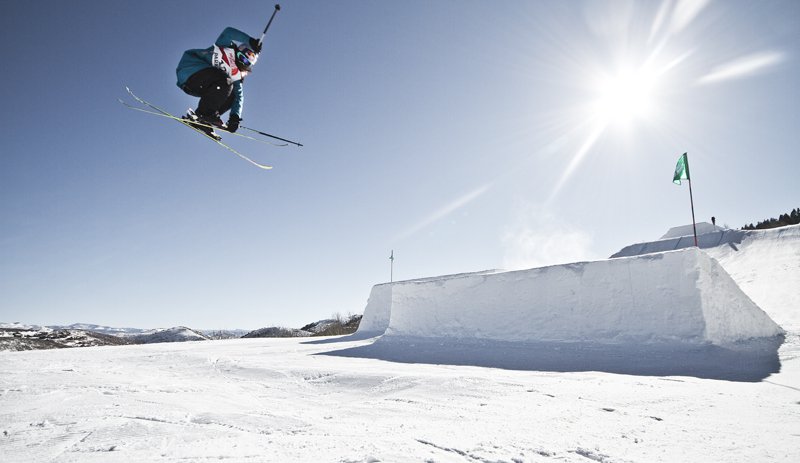 Kaya Turski
Kim Lamarre was on point all day long landing both of her runs with high scores to take second, during which she kept it stylish with a big 540 shifty of the second jump and hopes to continue her hot streak during tomorrow's competition.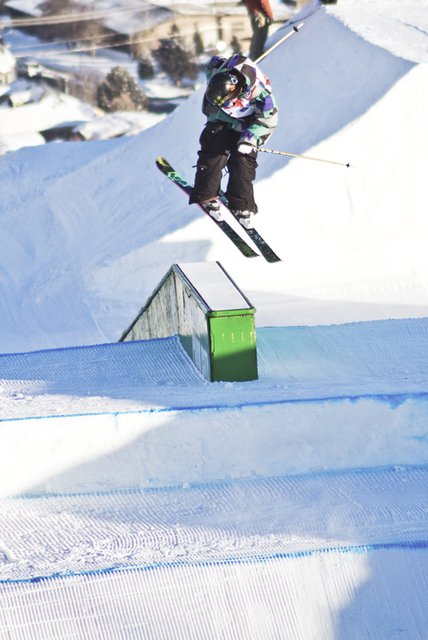 Kim Lamarre
Devin Logan is having herself a wonderful year so far and continued it today by taking yet another top qualifying spot. One of the most stylish airs of the day was on Devin's second jump with a big 720 blunt, which she followed up with a stellar 5 at the bottom. Much respect to all the ladies who went out early this morning and competed in below freezing temperatures!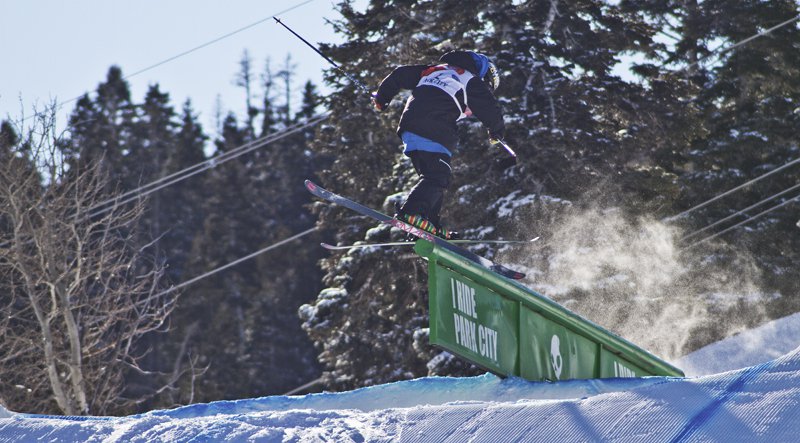 Devin Logan
Up next were the men, and things unfortunately got off to a bit of a rough start with a scary incident during practice. I don't want to get the name wrong, but I believe it was Klaus Finne who took a gnarly crash trying a double on the last jump and had to be helicoptered out. Join us in wishing him the best and a quick return to the slopes!
Once the competition got underway, the Wells Bros, Jossi and Byron, unfortunately found themselves just on the wrong side of the bubble, while Switzerland's Jonas Hunziker snuck his way into the finals taking the 10th place spot with a big dub cork 1080.
Byron Wells
Alex Schlopy, still on a high following his win at X Games Big Air was excited to get back to his home resort to lay down a stomped slopestyle run. After taking a little fall on his second run I asked him about his first, to which Schlopstyle repled "I kept it simple and stock." Left 540, switch right 900, into a big right dub cork 1260…I suppose that's stock for Alex, and it was more than good enough for him to nab a spot in finals by finishing in ninth.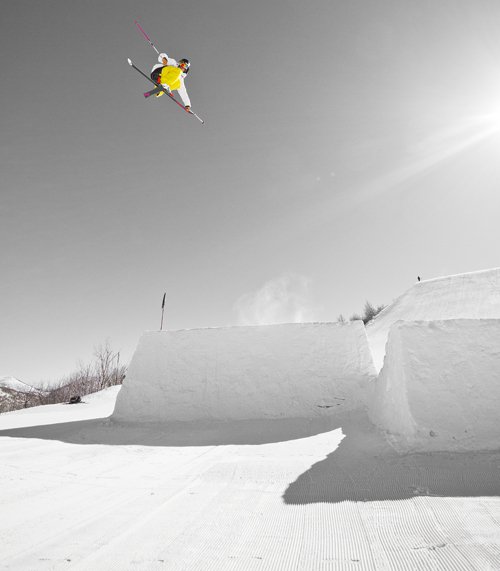 Alex Schlopy
Claiming eighth place was Gus Kenworthy, who also stomped a big dub cork 1260, while Norway's Thomas Dolplads took seventh with a 39.20 on his first run. LJ Strenio got on a plane late last night to make it to qualifiers today and is sure glad he did, as after only having a short time to train he did what he does best and slayed the course to bits to snag his spot in finals by placing sixth, thanks to a big dub cork 1260 of his own on the bottom jump.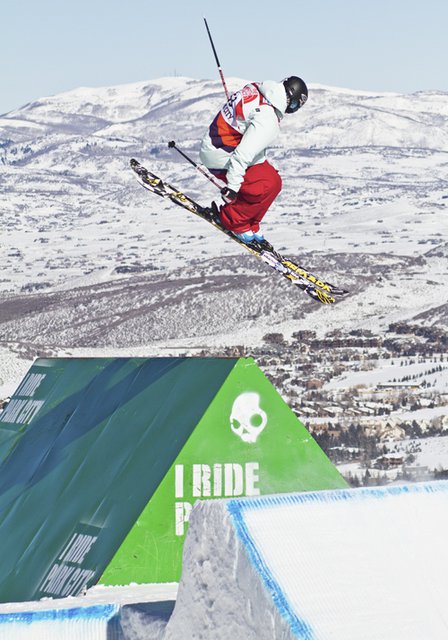 Gus killin' the trap with 450 on 450 off.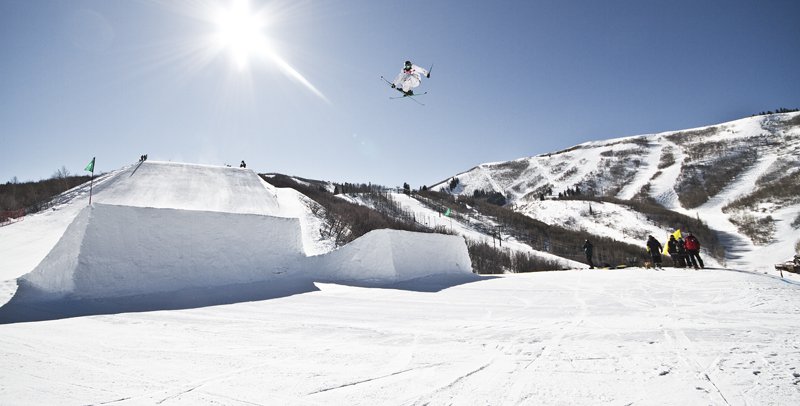 LJ Strenio, mid-dub.
Dolplads' fellow countryman Aleksander Aurdal of Norway also laid down a big double cork 1260 to round out the top five but came down to the bottom grimacing and holding his shoulder, which hopefully doesn't hold him back from finals tomorrow.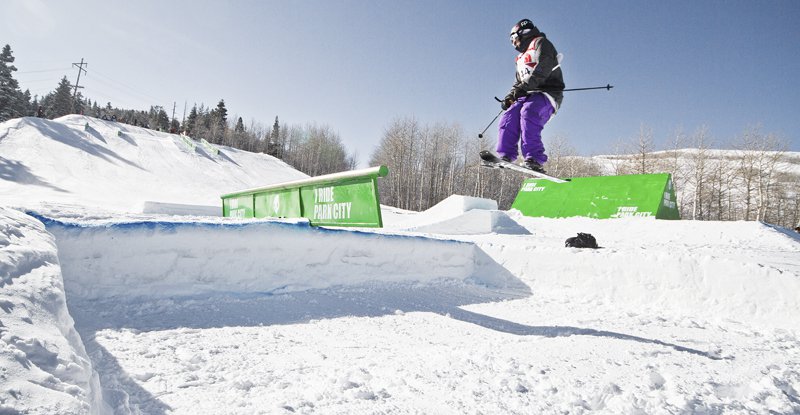 Aleksander Aurdal
After just getting edged out of the top 10 on his first run Jacob Wester cleaned up his second by going a little bigger and linking a left 9 into a switch right 9 and capped it off with a right double cork 1260, allowing him to take the fourth place position, while James Woods came down very disappointed after falling on the second jump in his first run as well, but was sure to make up for it on his second. Keeping the rail selection technical with a 450 on 270 out of the flat-down box, Woods also tidied up his jumps with a right double cork 1260 into a switch 1080. One of the few competitors to do double corks on the second jump he was rewarded for his efforts and took the third place qualifying spot.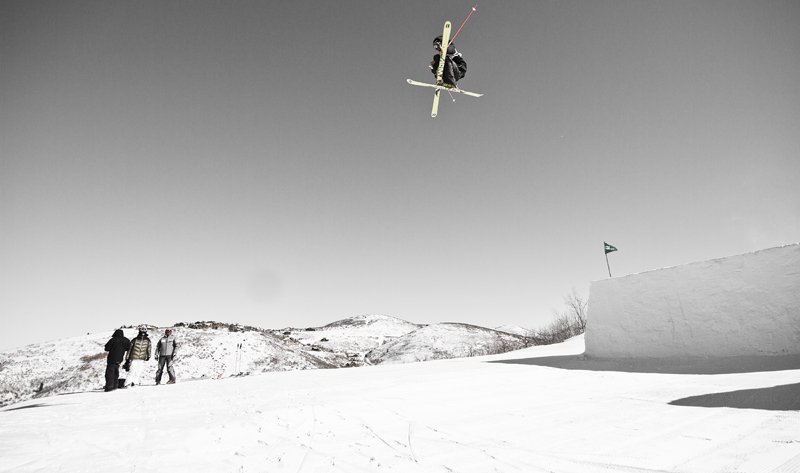 Jacob Wester, mid-dub.
And when it was all said and done, especially after what we witnessed in Aspen, it came as no surprise to anyone in attendance who took the top two spots. Fresh off of their amazing performances in Saturday's X Games Slopestyle Finals, Russ Henshaw evidently had some unfinished business with Sammy Carlson.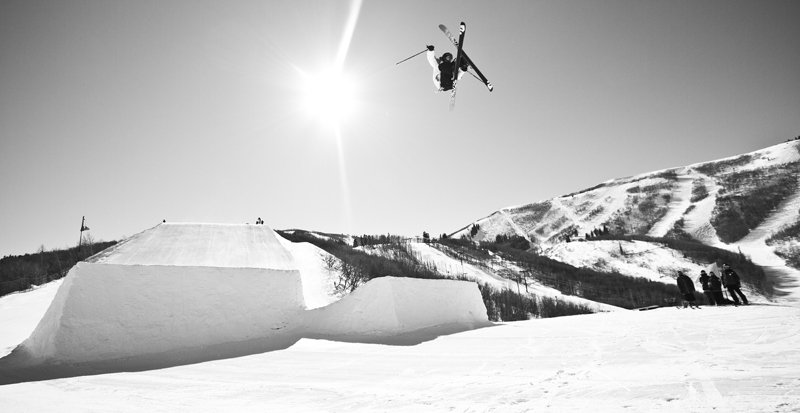 Sammy Carlson
After Sammy laid down the top first run of the day Russ had to up the ante a bit, and upped he did with a right 900 into a switch left 900 and finished things off with a left double cork 1080. Sammy destroyed the course with as well with almost an identical jump line, except for a 720 on the first jump, prompting the judges to reward the Australian with the top spot only .20 points ahead of Sammy.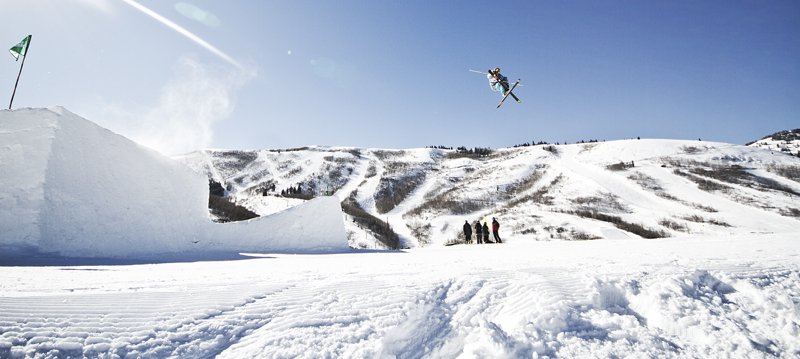 Russ Henshaw playing the gutair mid-double.
Stay tuned to Newschoolers for more coverage on FIS World Championships, which continues tomorrow with Slopestyle Finals, and Superpipe Qualifiers on Friday and Finals on Saturday.
Results
Men
1) Russ Henshaw - 43.10
2) Sammy Carlson - 42.90
3) James Woods - 40.30
4) Jacob Wester - 40.10
5) Aleksander Aurdal - 39.70
6) John Strenio - 39.30
7) Thomas Dolplads - 39.20
8) Gus Kenworthy - 38.60
9) Alex Schlopy - 38.40
10) Jonas Hunziker - 38.10
cut-off
11) Dane Tudor - 37.70
12) Elias Ambuhl - 37.20
13) Jossi Wells - 36.50
14) Byron Wells - 36.00
15) Jamieson Irvine - 35.20
16) Elvis Harsheim Eidsvold - 35.10
17) AJ Kemppainen - 33.00
18) Henri Koskelainen - 32.90
19) Roy Kittler - 32.10
20) Ian Cosco - 32.10
21) Hamish McDougall - 31.50
22) Scott Jordan David - 31.10
23) Roman Dalecky - 29.50
24) Matt Johnson - 28.70
25) Sebastian Geiger - 28.10
26) Max Heard - 26.10
27) Sami Sakkinen - 26.00
28) Zachary Pham - 25.90
29) Bine Zalohar - 25.40
30) Julien Lange - 25.40
31) Robin Holub - 25.30
32) Tobias Tritscher - 24.30
33) Florian Geyer - 24.00
34) Fabio Studer - 23.60
35) Dennis Dyg Hannesbo Joergensen - 22.30
36) Rasmus Dalberg Joerhensen - 22.20
37) Jaeden Schneider-Clark - 21.20
38) Oscar Scherlin - 19.70
39) Fillip Taraba - 16.00
40) Hans-Jakob Brandt Olsen - 11.00
41) Benedikt Mayr - 10.20
42) Matic Lovko - 7.60
43) Jarkko Ronikainen - 6.90
44) Klaus Finne - DNS
45) Andrew Matthew - DNS
46) Thomas Krief - DNS
Women
1) Devin Logan - 42.30
2) Kim Lamarre - 41.50
3) Kaya Turski - 41.30
4) Keri Herman - 40.10
5) Grete Eliassen - 39.90
6) Ashley Battersby - 38.10
7) Jessica Warll - 35.50
8) Anna Segal - 35.40
9) Megan Olenick - 31.50
10) Tiril Sjaastad Christiansen - 30.10
cut-off
11) Katie Summerhayes - 28.80
12) Maria Bagge - 28.50
13) Emma Dahlstrom - 27.90
14) Natalia Slepecka - 27.00
15) Caja Schoepf - 24.40
16) Lena Stoffel - 24.20
17) Mikayla Austin - 21.50
18) Nina Rusten Andersen - 21.50
19) Rose Battersby - 9.50
20) Maude Raymond - DNS