Words & photos by Rocky Maloney
FIS World Ski Championships continued this morning as Park City Mountain Resort welcomed Ski Halfpipe Qualifiers. Unfortunately the weather wasn't quite as nice as the previous two days of competition, but that didn't hold back the competitors from taking it to the 22-foot pipe. After an hour of training, the top 19 ladies were set to drop in.
After an hour of competition the bar was set. Manami Mitsuboshi of Japan laid down a solid run with big enough airs for the judges to reward her with a 28.40 and the last spot in the finals in 12th, while Mirjam Jaeger also skied her way into tomorrow's big show with big back-to-back alley-oop airs that landed her in 11th.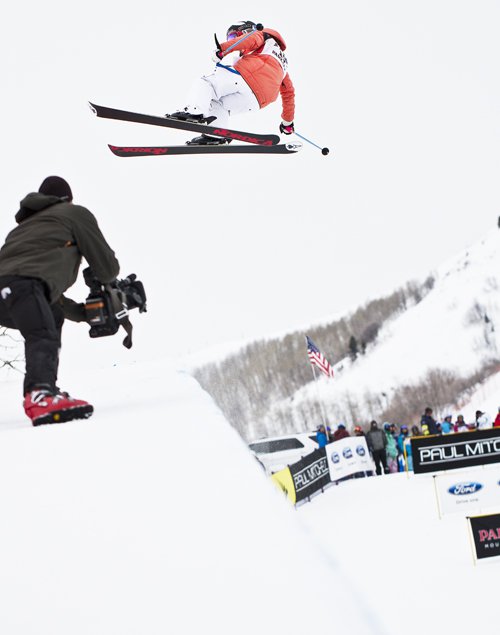 Anais Caradeux
Emma Lonsdale
Anais Caradeux, Emma Lonsdale, Emi Matsuura and Katrien Aerts all made the cut as well, while fresh off her X Games Superpipe gold medal Sarah Burke did not disappoint, and stomped her big 900 in the middle of her run to put her in sixth. Devin Logan also had a stellar showing with some stylish 540 tail grabs into big flairs, which was more than good enough to earn her a 41.10 and the fifth place spot.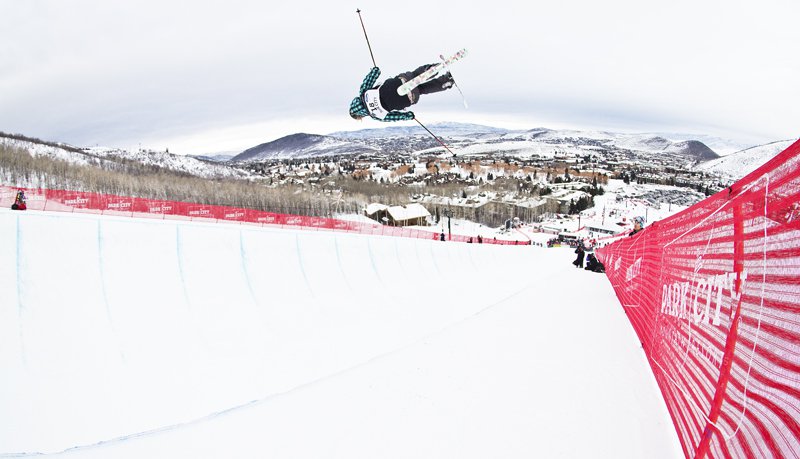 Sarah Burke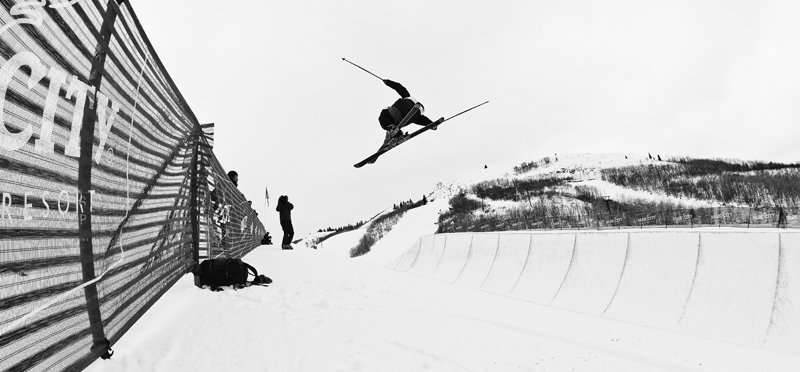 Devin Logan
Rosalind Groenewoud was without question going bigger than any of the ladies this afternoon. Keeping consistent speed and big air down the pipe, Groenewoud finished off in fourth place and is anxiously awaiting tomorrow's competition. Roz G's fellow Canuck Keltie Hansen also had a big day, with a nice 540 and a 900 in the middle of her run followed by a smooth 720 at the bottom, which helped her round out the top three.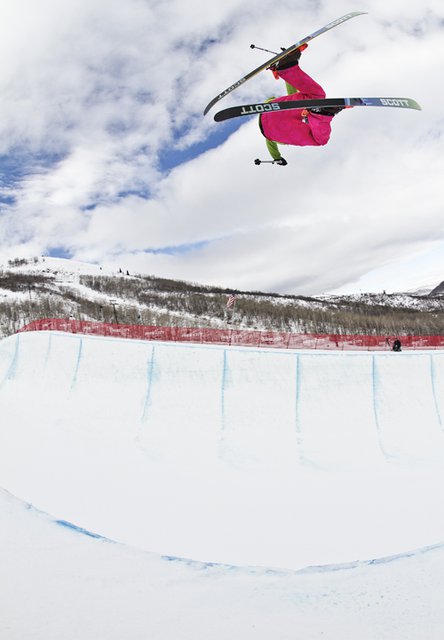 Rosalind Groenewoud
The top two runs of the day came from USA team members Brita Sigourney and Jen Hudak. Brita, still reeling from one of the best results of her young career by placing second at X Games, carried all the momentum she needed into this 22-foot pipe at PCMR. Kicking things off with a massive 540 followed by a huge 900, Brita stomped every last air in her run and earned a 43.00 and the second place spot in qualifiers.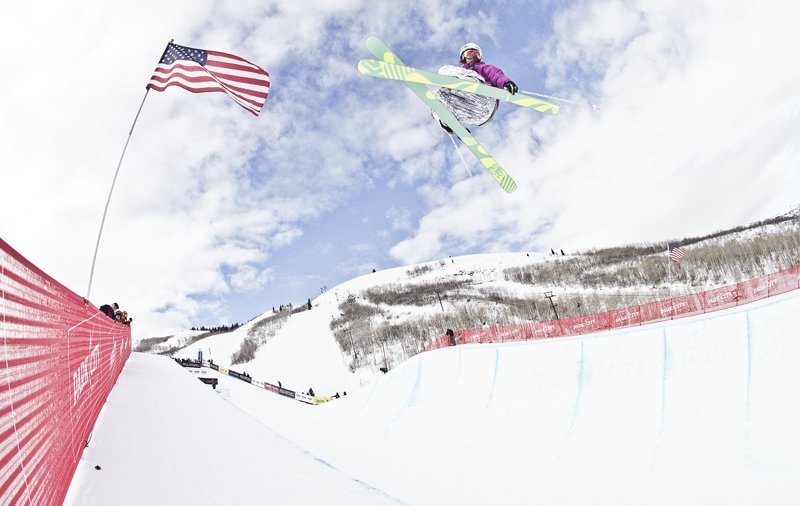 Brita Sigourney
Hudak started her run off big with a 900, and continued down the pipe with a combination of spins that she capped off with a cork 720 at the bottom. After just getting edged out of the X Games podium, Hudak is on a mission for the win, and will surely have a ton of confidence going into tomorrow's finals after securing the top qualifying spot.
Jen Hudak
After the women it was the men's time to shine, and shine they did with yet another impressive display of pipe skiing that has already made this year's competition circuit so memorable.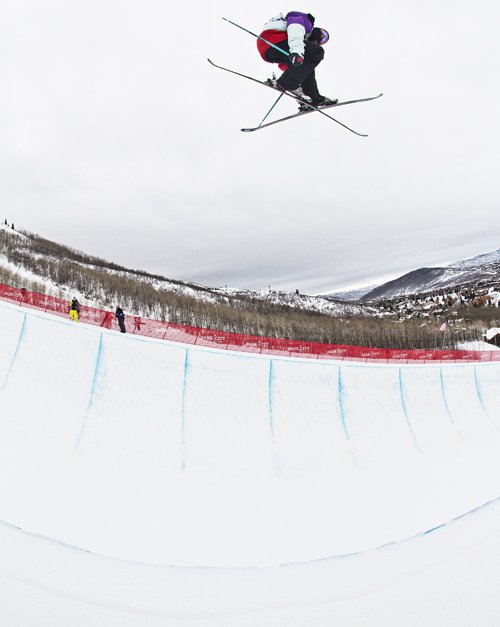 Torin Yater-Wallace
After being the Cinderella story in Aspen by winning the silver medal in superpipe in his rookie year at X Games, young gun Torin Yater-Wallice was just edged out of the top 12 today by Nils Lauper of Switzerland. Nils put it all together on his second run, including a huge screamin' seamen 720, which was one of the most interesting and entertaining tricks of the day.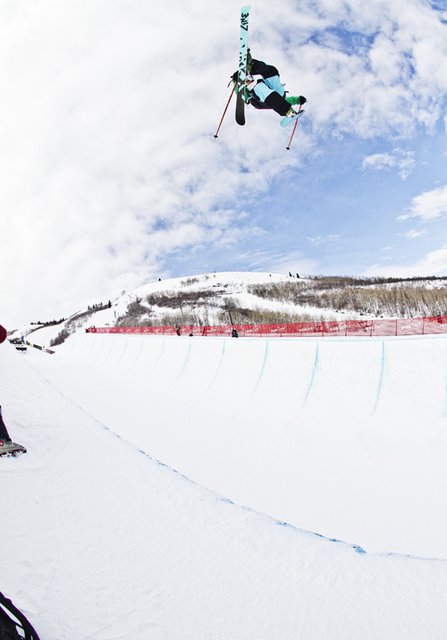 Nils Lauper with a crazy screamin' seamen 7.
Benoit Valentin of France and Noah Bowman of Canada also both made the cut, while Kiwi Jossi Wells, after a tough year of competition so far turned things around today and was back in fine form. Brother Byron Wells also got the nod with his patented massive 540 nose grab that finished off his run, setting the stage for a familiar sight in tomorrow's finals, as both Wells brothers will be very much in contention for the win.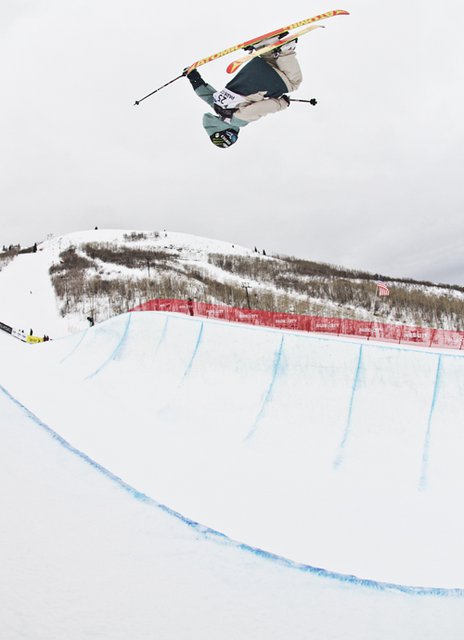 Jossi Wells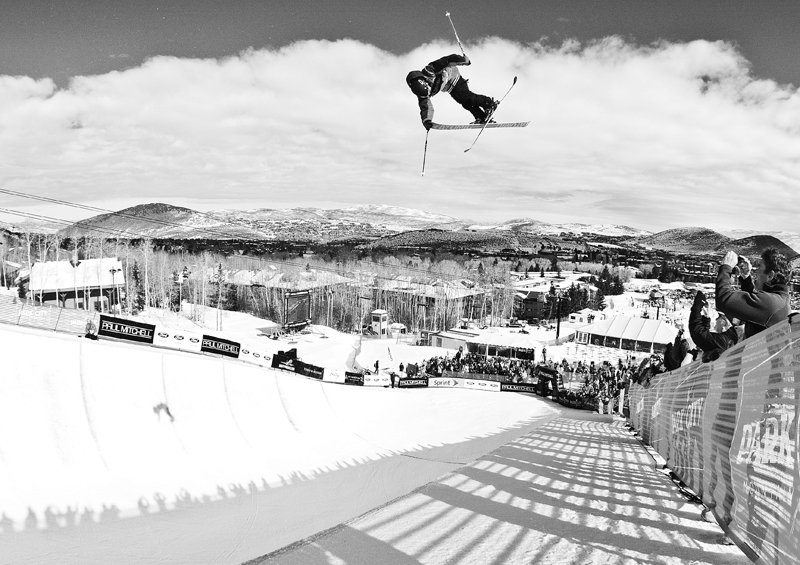 Byron Wells
Xavier Bertoni fell on the first hit of his first run and didn't look too happy about it, but he more than made up for it on his second by lofting massive alley-oop flat 540's and a left 900, making him once again a serious threat in tomorrow's competition. Canadian Justin Dorey was able to put together a slick run today as well that included his big double cork 1260 and an ocean of technicality down the entire pipe, which the judges nodded in approval at with a 40.30 and the seventh place spot.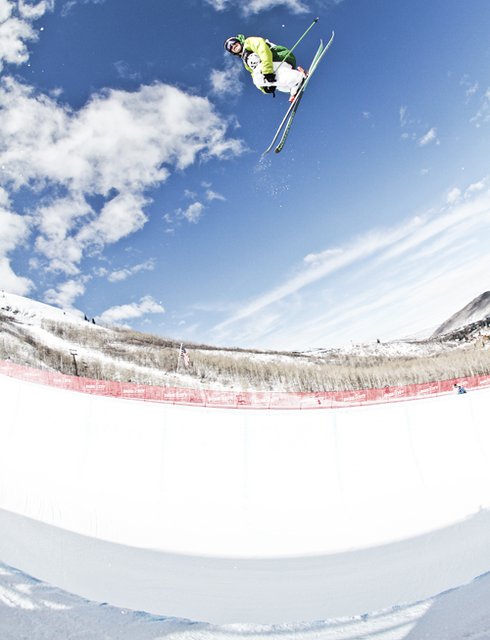 Justin Dorey
USA's Tucker Perkins is one of the most consistent pipe skiers out there, and put his skills on full display today with back to-back-900's and stayed on top of his game throughout the rest of his run. Rounding out the top five with a score of 41.20, expect Tucker to go off even more tomorrow.
Tucker Perkins
And speaking of conistency, following his win at the North Face Park & Pipe Open and taking first in X Games Superpipe Prelims, David Wise continued to show the skiing pipe world what's up today. Laying down a simple yet flawless run, Wise included a big flatspin shifty 540 instead of his usual last hit double along with linking switch hits into big 900's, prompting the judges to award him with the fourth place position. Expect a big run from this kid tomorrow.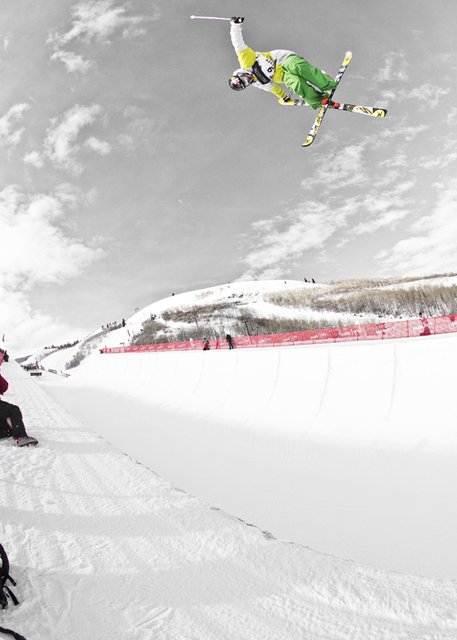 David Wise
With the taste of X Games gold still in his mouth, Kevin Rolland is out for more this weekend. Sticking with a stock run that began with a double flair to a big alley-oop flat 360 and then opting to stick to the spins rather than three doubles, Kevin put down a solid enough run to earn him the third place spot going into tomorrow.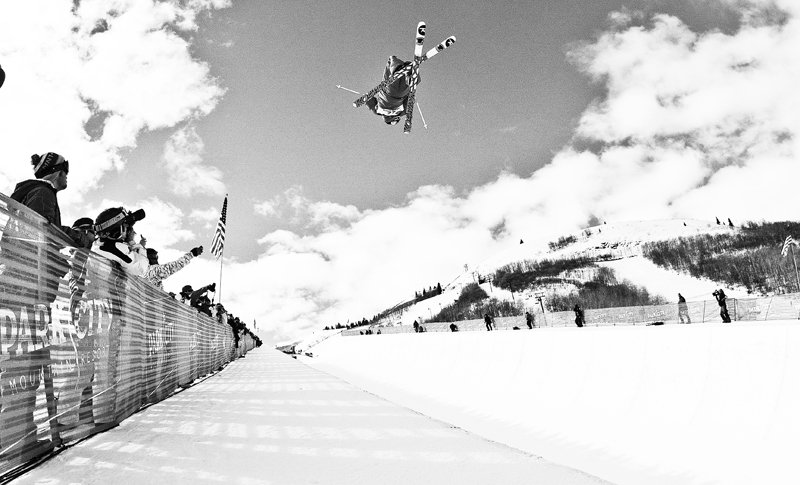 Kevin Rolland
As usual, Simon Dumont was going absolutely huge today, with a massive left 9, into a right 9, followed by a gigantic double and finishing things off with an alley-oop 7 into a switch 7. Simon earned 44.20 on his first run just behind Mike Riddle, but did not take his second due to a pulled abdomen, which hopefully doesn't hold him back from finals.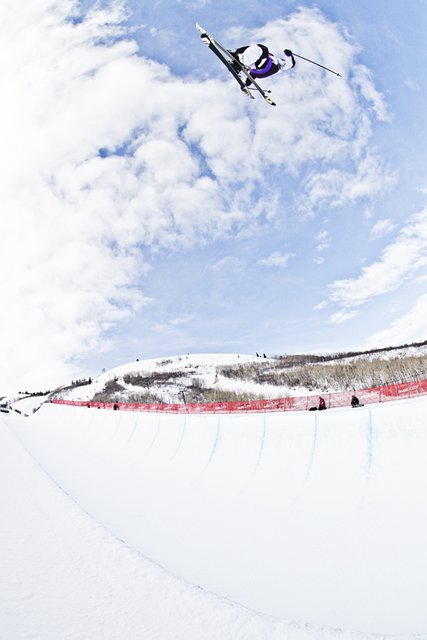 Simon Dumont, somewhere in space.
And after failing to make X Games finals, Mike Riddle got a bit of redemption today by taking the top spot in qualifiers with the best double cork 1260 of the day on his first hit, and continued into back-to-back 900's followed by more of his A+ brand of trickery to whisk him into the pole position in tomorrow's final event.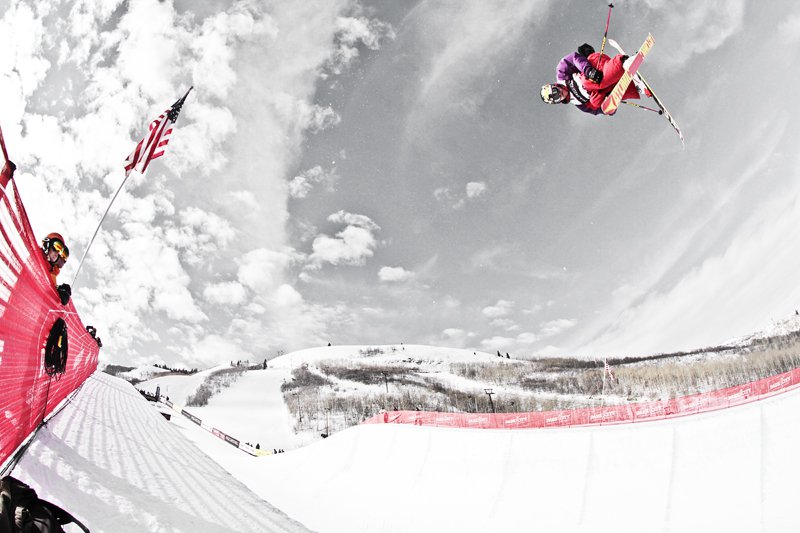 Mike Riddle with a massive first hit dub 1260.
Stay tuned to Newschoolers for our last bit of coverage on FIS World Championships in Park City, Utah, which concludes tomorrow with Men's and Women's Halfpipe Finals.
Results
Men
1) Mike Riddle - 44.40
2) Simon Dumont - 44.20
3) Kevin Rolland - 43.60
4) David Wise - 42.50
5) Tucker Perkins - 41.20
6) Byron Wells - 40.60
7) Justin Dorey - 40.30
8) Xavier Bertoni - 38.80
9) Jossi Wells - 38.40
10) Noah Bowman - 38.30
11) Benoit Valentin - 38.10
12) Nils Lauper - 37.60
cut-off
13) Torin Yater-Wallace - 33.90
14) Matt Margetts - 33.30
15) Jon Anders Lindstad - 31.10
16) Kai Mahler - 31.00
17) Thomas Dolplads - 30.90
18) James Machon - 30.00
19) James Woods - 30.00
20) Murray Buchan - 26.50
21) Matti Raty - 26.30
22) Nicolas Elshout - 26.00
23) Peter Crook - 25.50
24) Matt Johnson - 21.40
25) Marc Christen - 21.10
26) Kentaro Tsuda - 20.20
27) Thomas Krief - 15.60
28) Isao Sonehara - 13.20
Women
1) Jen Hudak - 44.30
2) Brita Sigouney - 43.00
3) Keltie Hansen - 42.70
4) Rosalind Groenewoud - 41.40
5) Devin Logan - 41.10
6) Sarah Burke - 39.00
7) Katrien Aerts - 35.90
8) Emi Matsuura - 31.90
9) Emma Lonsdale - 31.80
10) Anais Caradeux - 31.30
11) Mirjam Jager - 30.10
12) Manami Mitsuboshi - 28.40
cut-off
13) Tiril Sjaastad Christiansen - 27.80
14) Katie Summerhayes - 26.00
15) Jess Cumming - 24.00
16) Daniela Bauer - 22.10
17) Nina Rusten Andersen - 20.40
18) Katia Griffiths - 19.80
19) Rose Battersby - 3.70