Words & photos by Rocky Maloney
The final day of freeskiing competition at FIS World Championships was not as blessed with the same fine weather as days prior. With massive gusts of wind, super flat light and falling snow it was less than ideal conditions for the halfpipe finals held at Park City Mountain Resort, but still the top 12 women and men took to the pipe to give it their all.
Anais Caradeux didn't show up to take her first run today, and whether it was due to injury or illness we wish her the best and a speedy return to the slopes. Emma Lonsdale threw a slew of back-to-back alley-oops including a 540, which placed her in 11th overall with a 28.70, as Japan's Manami Mitsuboshi earned herself a 29.50 with two big 540's in her run, while her teammate from the Land of the Rising Sun Emi Matsuura bested her by one spot in ninth by connecting a couple of alley-oops herself into some 540's.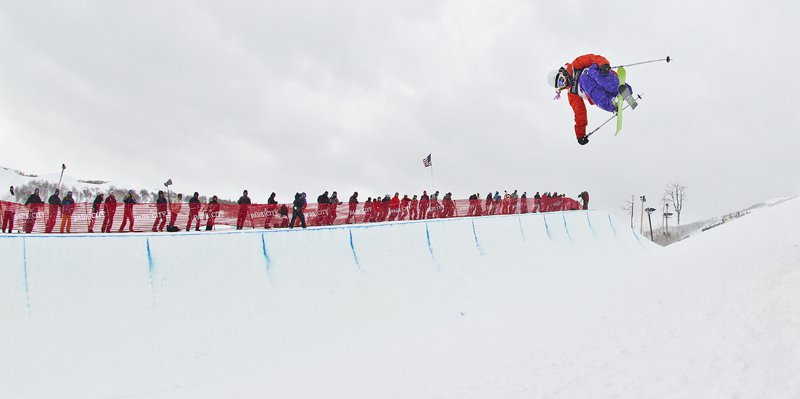 Emma Lonsdale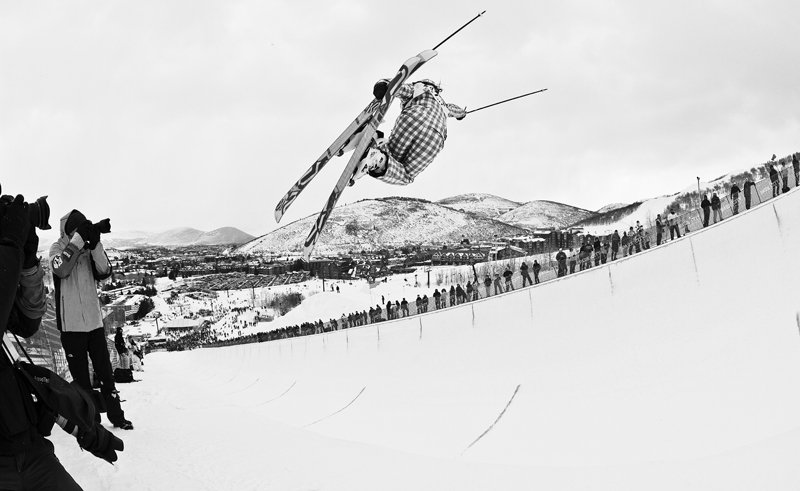 Manami Mitsuboshi
Katrien Aerts put down a solid first run that consisted of big alley-oops and 540's as well to earn herself a 30.80 and the eighth place position, while Mirjam Jager of Switzerland outscored her first run on her second crack it and finished with a 34.20 in seventh.
Katrien Aerts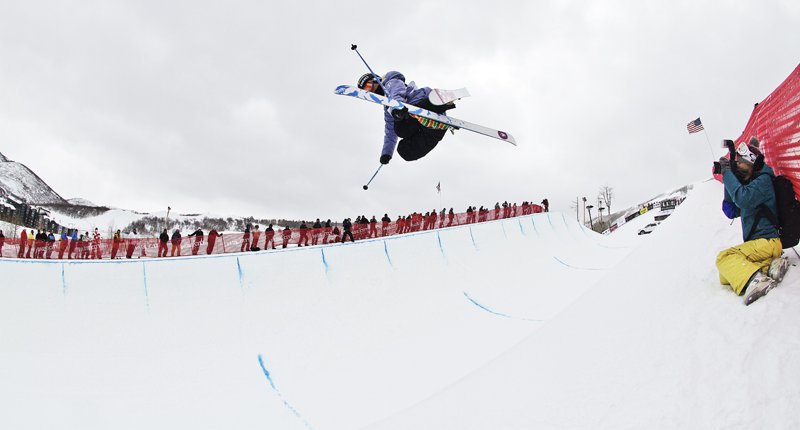 Mirjam Jager
In the sixth and fifth respectively were Team USA members Brita Sigourney and Devin Logan. Brita took the second place position in qualifiers yesterday and was looking for that top spot on the podium today, but the weather and other factors did not work in her favor. With big spins down the whole pipe starting with a 540 followed by a big left 900 a few hits later, she then finished off her run with a 720 and the sixth place spot.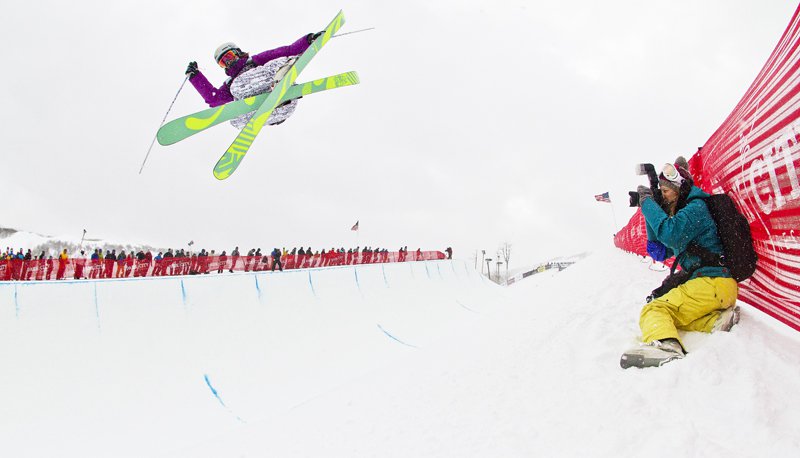 Brita Sigourney
Devin Logan placed fifth with a fine showing considering the conditions, connecting a 540, flair and another 540, but seemed to lose the crucial speed necessary for the final hits at the bottom of the pipe, and couldn't quite find the amplitude she needed to finish things off with a bang.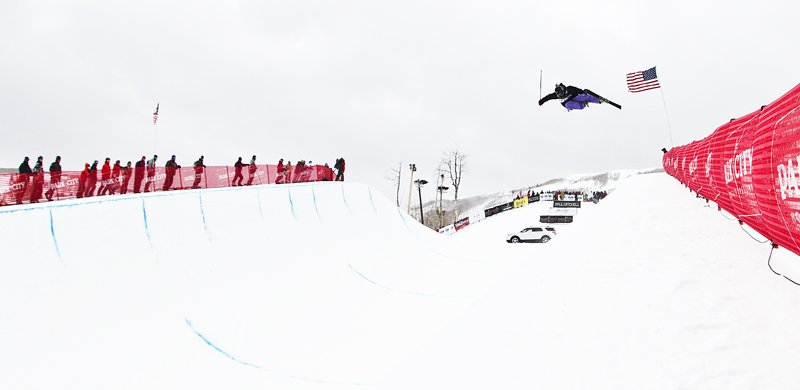 Devin Logan
One of the biggest names in women's halfpipe skiing, Sarah Burke, couldn't quite put it all together to find her usual home on the podium today, although she displayed her amazing and expected show of skill with a big cork 900 and back-to-back flairs, but was just edged out the top three by her Canadian teammate Keltie Hansen.
Sarah Burke
Keltie found herself in the third place spot after yesterday's qualifiers and seemed poised to stay in the exact same place, albeit this time with the bronze medal around her neck. Showing the judges she has the ability to spin both ways, Keltie's run included a right 540, two left 540's and a left 720 to finish it off. Expect more from this young lady in the near future!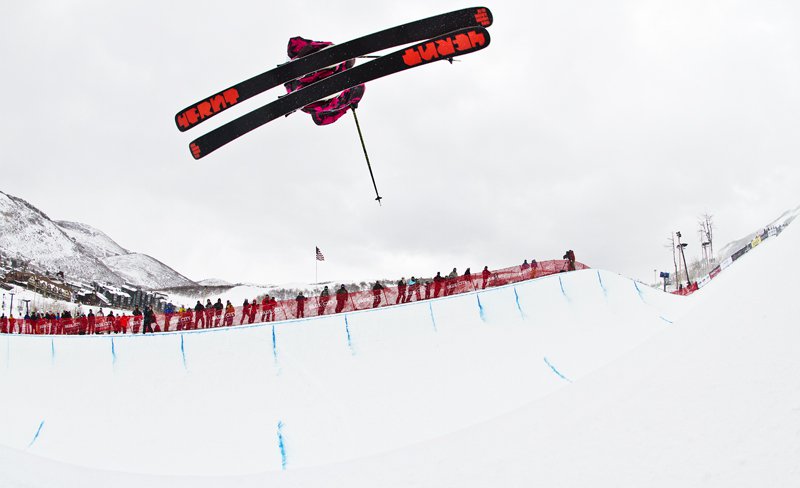 Keltie Hansen
USA's Jen Hudak was also on the hunt for that top spot, and after taking a little spill on her first run it all came down to run number two. Throwing her killer first hit cork 900 along with an alley-oop 540 and finishing things off with a 720 instead of going for her 1080, Jen put on an amazing show in the gale force winds and was rewarded for her more than noble efforts with a 42.10 and the silver medal.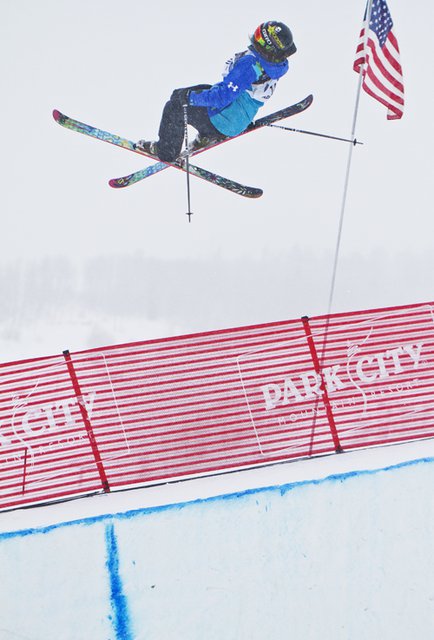 Jen Hudak
And once it was all said and done, Canadian Rosalind Groenewoud became the FIS Halfpipe Women's World Champion. Going bigger than all of the ladies throughout the day and spinning both ways, Rosalind threw her 9 and connected left 540's into right 540's and a 360 into a switch 540 on her final hit. She earned a 44.70 on her second run and a shiny gold medal to add to her growing and impressive collection of accolades. Congratulations to all of the ladies who competed today in the horrible weather...much respect!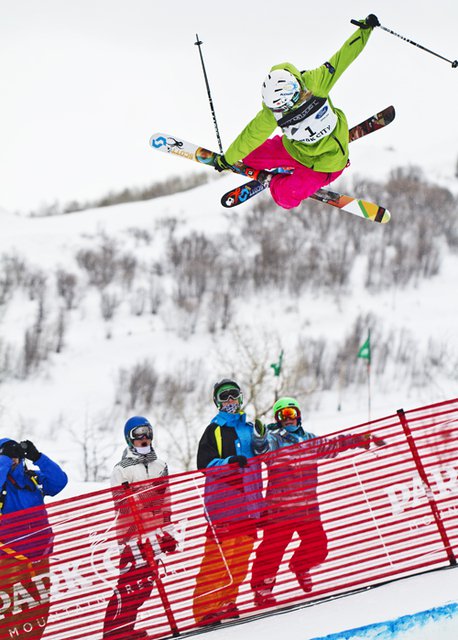 Rosalind Groenewoud
After arriving at the venue this morning I felt like I was going to be blown off the side of the pipe, and I didn't know what kind of contest to expect honestly, but he men absolutely killed in it the pipe today for how absolutely horrible the conditions were. The day started with the top 12 men from yesterday's qualifiers, beginning with Nils Lauper of Switzerland, who is a very underrated name for what he is a capable of doing in the stunt ditch. With a third hit screamin' seamen 720 Nils carried speed into a switch 720, followed by a dub flip 900, and finished his run with a massive last hit flair, allowing him to finish in 10th just in front of Canadian Noah Bowman. The relative newcomer had a killer showing today, with a right 720 into a switch 720 and back-to-back left and right 900's. Unfortunately falling on his second run, he had to take his first run score of 32.10 and 11th place.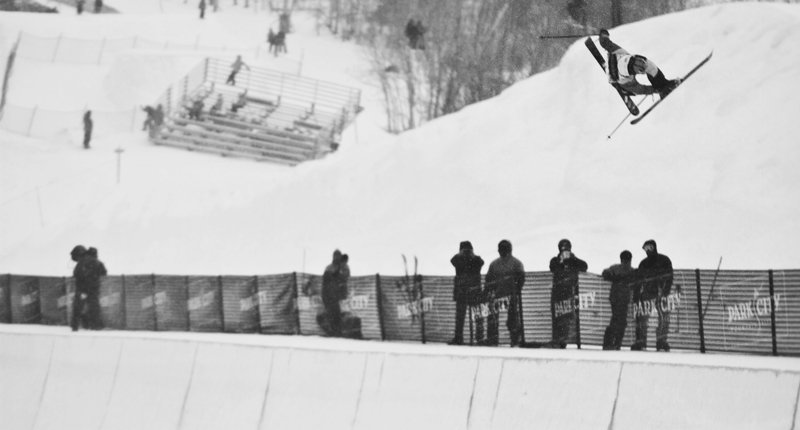 Nils Lauper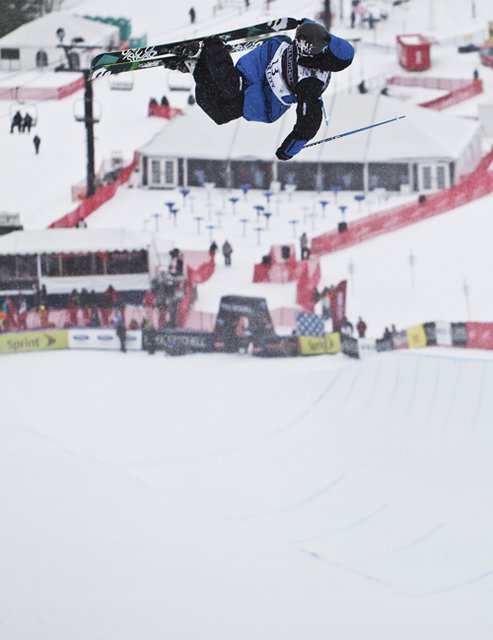 Noah Bowman
Justin Dorey also couldn't manage to get the judges on his side today. After landing a solid first run with a big dub cork 1260 into a right 900, Dorey couldn't put it together on his second and finished in the 12th place position with a 30.50.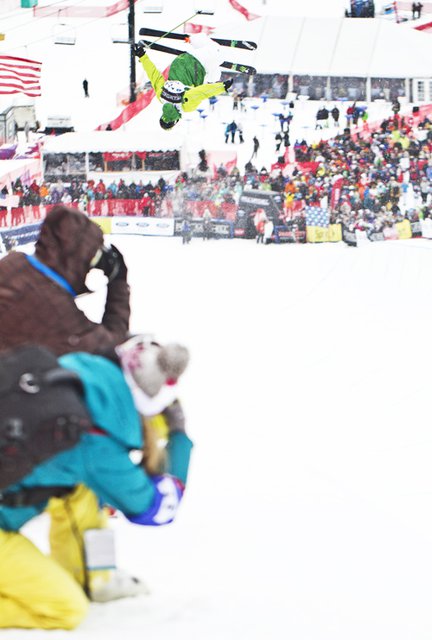 Justin Dorey
Jossi Wells finally made it into finals yesterday after a rough start to the competition season, and still nurturing his sore ankle he proceeded to throw down the best run he could. Linking back-to-back left and right 900's en route to ninth place Jossi couldn't quite manage to find that winning run we all know and love him for, but it was good to see him getting back to his usual form and we can surely expect big things from the Kiwi next weekend at the final stop of the Winter Dew Tour.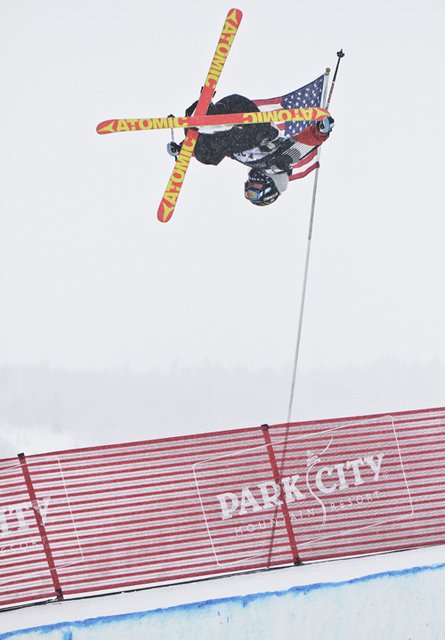 Jossi Wells
France's Benoit Valentin had a scary crash on his second run but managed to lay it down earlier on his first, which began with a big dub flip 900 into an alley-oop flatspin 360, followed up by a switch 720 into a right 900 and a left 900, which was good enough for eighth.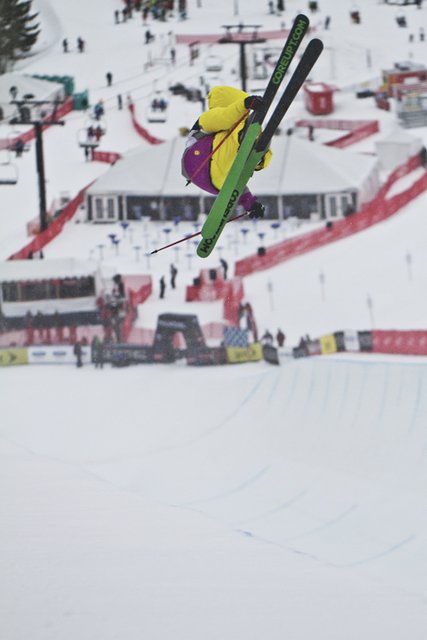 Benoit Valentin
Team USA's Tucker Perkins also had an amazing first run with a clean first hit dub 900 into a right 900 followed by a big 1080, scoring him seventh place after crashing on his second run, while Xavier Bertoni also embarked on a very impressive voyage down the pipe with a left 900 into a right 900 and a large 1080 to finish things off in sixth place.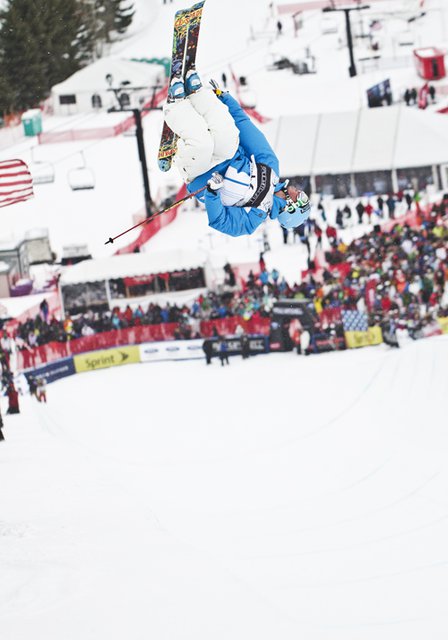 Tucker Perkins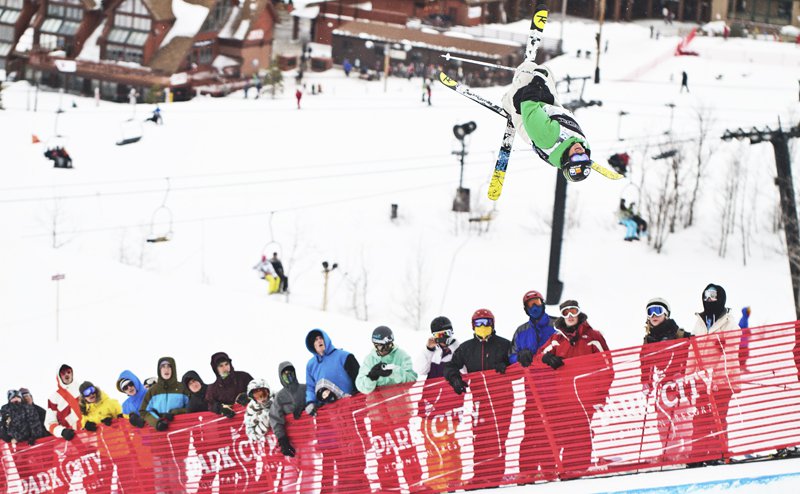 Xavier Bertoni
Byron Wells was absolutely on fire today in the 22-foot superpipe. While most competitors were going the biggest on their first hit, Byron was taking his last hit 540 nose grab to the moon this afternoon. Also the only competitor to drop in switch for his first hit with a big 1080, Byron was in and out of the top three all day, eventually rounding out the top five with a score of 42.80 just behind David Wise.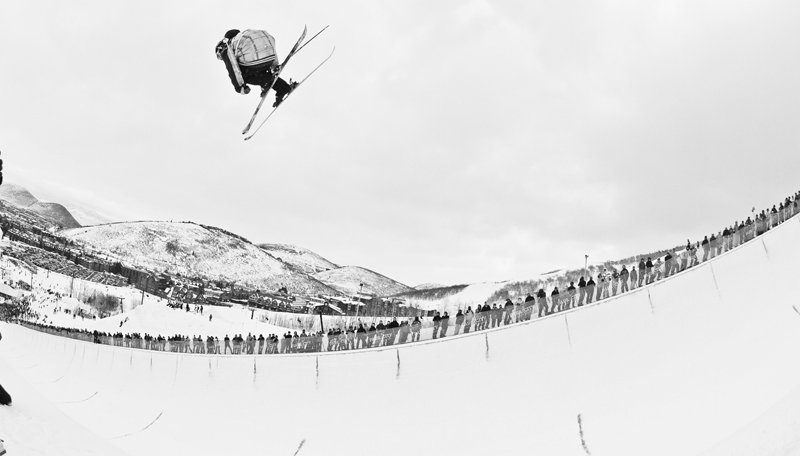 Byron Wells
Wise, the young gun out of Reno, Nevada is having himself quite the breakout year. After winning The North Face Park & Pipe Open at Northstar last month, and respectable showings at Dew Tour and Winter X Games, Wise is doing a great job of competing with the best of the best, which he is now very much a part of. Proving that fact today by consistently going bigger and bigger down the pipe with some of the most stylish 900 high mutes ever, David earned himself a score of 43.00 just off the podium in fourth.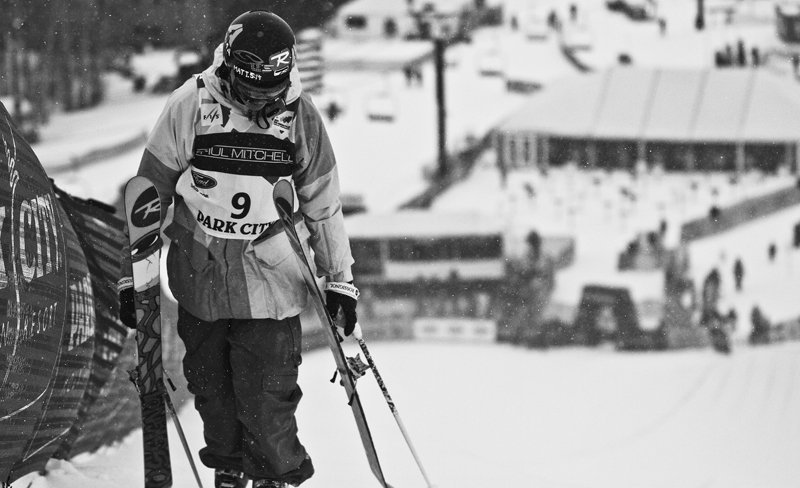 David Wise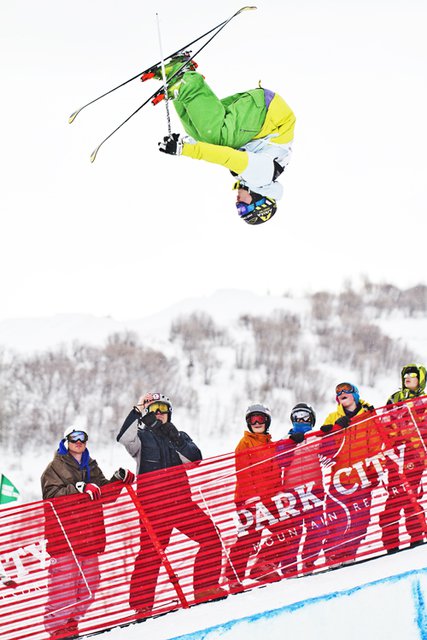 After pulling his abdomen in yesterday's qualifiers Simon Dumont was out looking like his normal self in today's finals, continuing to prove what a bona fide badass he is. Going absolutely massive on his first hit dub cork 1260 on his second run he couldn't hold it together and had to stick with his sans double cork first run score of 43.20. Not throwing the dub cork 1260 on his first run definitely hurt his score, but that's not to say he didn't kill it, as he (as usual) went bigger and more balls out than anyone else, and was rewarded with the bronze medal for his intense determination and skills.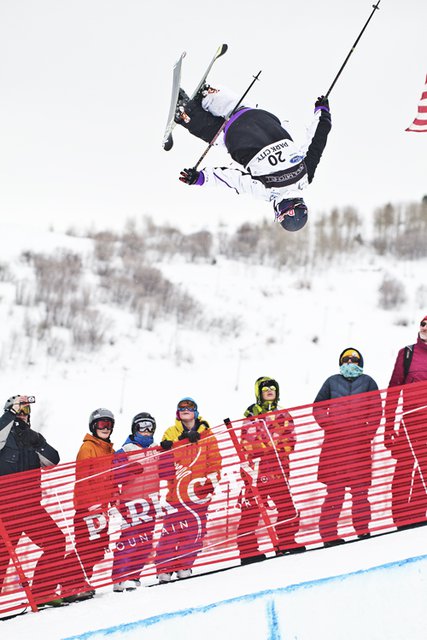 Simon Dumont
Kevin Rolland fell on his first run, and after waiting about an hour or more to take his second run you could tell the pressure was on. Never one to disappoint, and much like at last weekend's X Games, Kevin rose to the occasion with a first hit dub flip 900 and finished his run off with a massive dub cork 1260. After stomping his run you could cut the tension in the air with a knife as he, his fellow competitors and the crowd awaited the score from the judges, who eventually gave him a 45.20 and the silver medal just behind Captain Canada, Mike Riddle.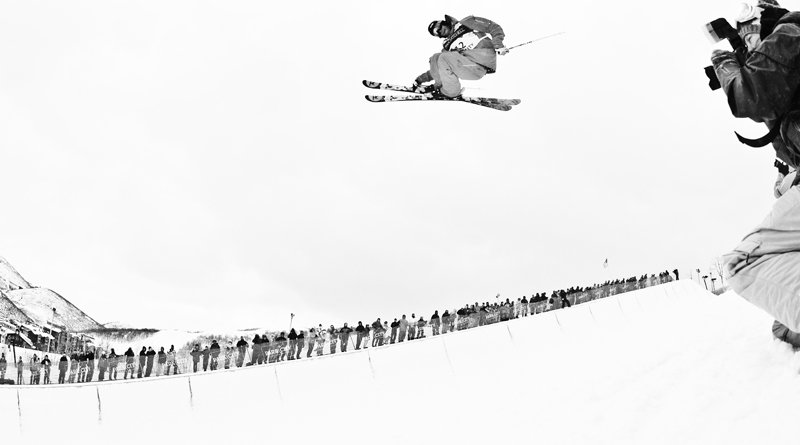 Kevin Rolland
There's so much to say about Mike Riddle's performance over the past couple days, but there's only one word that properly sums it up...incredible. He has been destroying the Park City pipe all week long and definitely earned the top podium spot today and then some today following his toppling of the field in yesterday's qualifiers. With an impressive first run score of 45.60 that included a double cork 1260 into a right 900, to left 900 japan, to his flawless flat 360 along with a switch 900, it was truly a pleasure to watch the Canadian slay the 22-foot superpipe today, and evidently the judges felt so as well, as The Riddler earned himself a gold medal and the title of FIS Halfpipe Men's World Champion.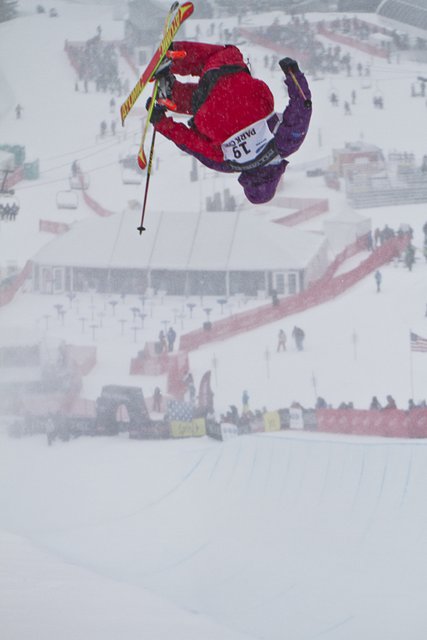 Mike Riddle
This concludes our coverage of FIS World Championships in Park City, Utah. Stay tuned to Newschoolers next week for yet another major competition, the final stop of the Winter Dew Tour, which begins on Thursday just down the road in Snowbasin, Utah.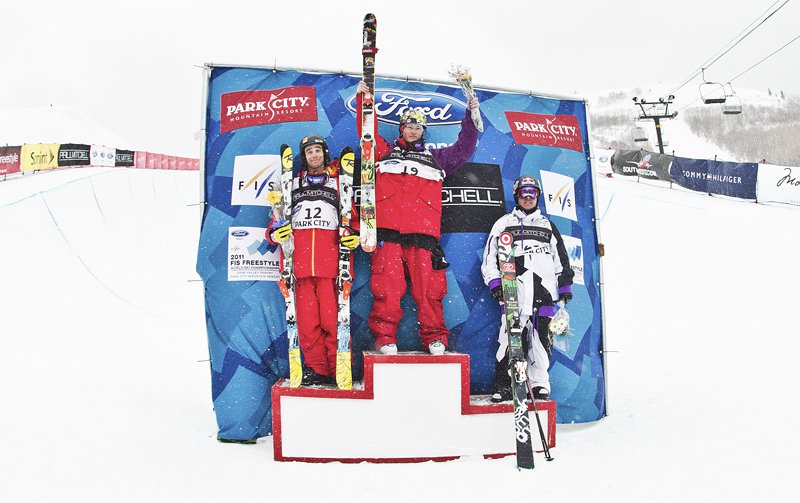 Kevin Rolland (2nd), Mike Riddle (1st), Simon Dumont (3rd)
Results
Men
1) Mike Riddle - 45.60
2) Kevin Rolland - 45.20
3) Simon Dumont - 43.20
4) David Wise - 43.00
5) Byron Wells - 42.80
6) Xavier Bertoni - 41.20
7) Tucker Perkins - 36.00
8) Benoit Valentin - 34.80
9) Jossi Wells - 34.60
10) Nils Lauper - 33.30
11) Noah Bowman - 32.10
12) Justin Dorey - 30.50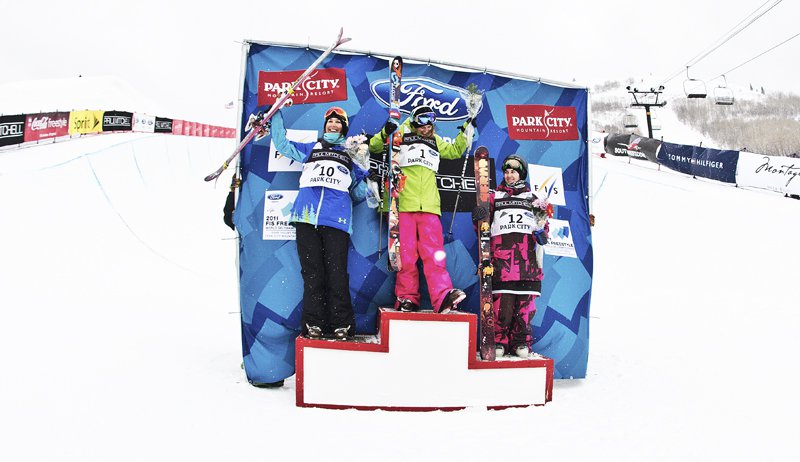 Jen Hudak (2nd), Rosalind Groenewoud (1st), Keltie Hansen (3rd)
Women
1) Rosalind Groenewoud - 44.70
2) Jen Hudak - 42.10
3) Keltie Hansen - 38.80
4) Sarah Burke - 38.30
5) Devin Logan - 35.80
6) Brita Sigourney - 35.10
7) Mirjam Jager - 34.20
8) Katrien Aerts - 30.80
9) Emi Matsuura 30.20
10) Manami Mitsuboshi - 29.50
11) Emma Lonsdale - 28.70
12) Anais Caradeux - DNS