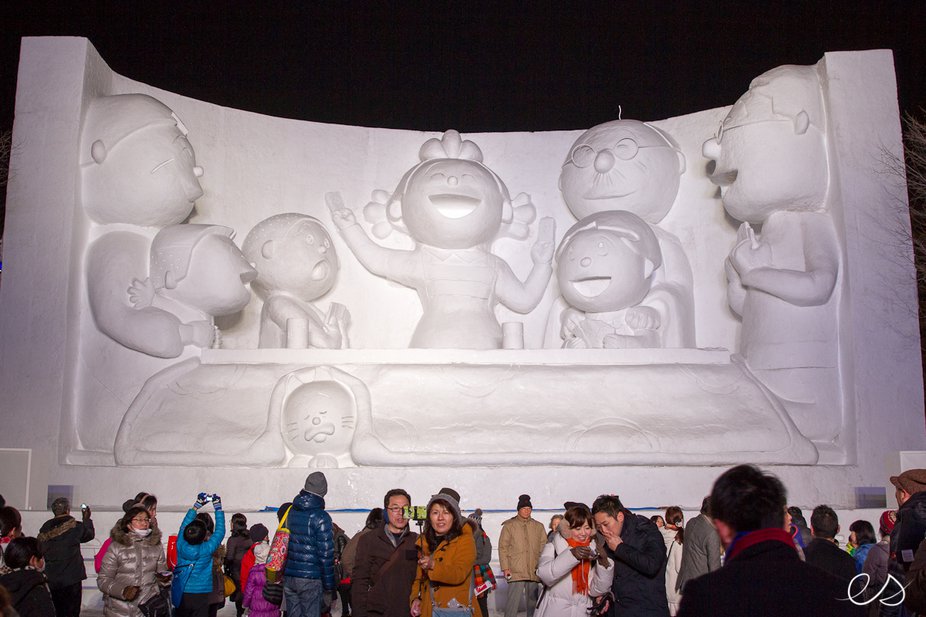 A towering rendition of Sazae-san, Japan's most beloved manga family.
Words & photos: Ethan Stone
The bustling metropolis of Sapporo is the gateway to the fabled powder skiing resorts of Japan's northernmost island, Hokkaido. Every February, this city of 1.9 million people plays host of one of the world's largest snow festivals, the Sapporo Yuki-matsuri. On a short break during a ski trip to Hokkaido, I decided to swing by the Snow Festival to see what all the hype is about.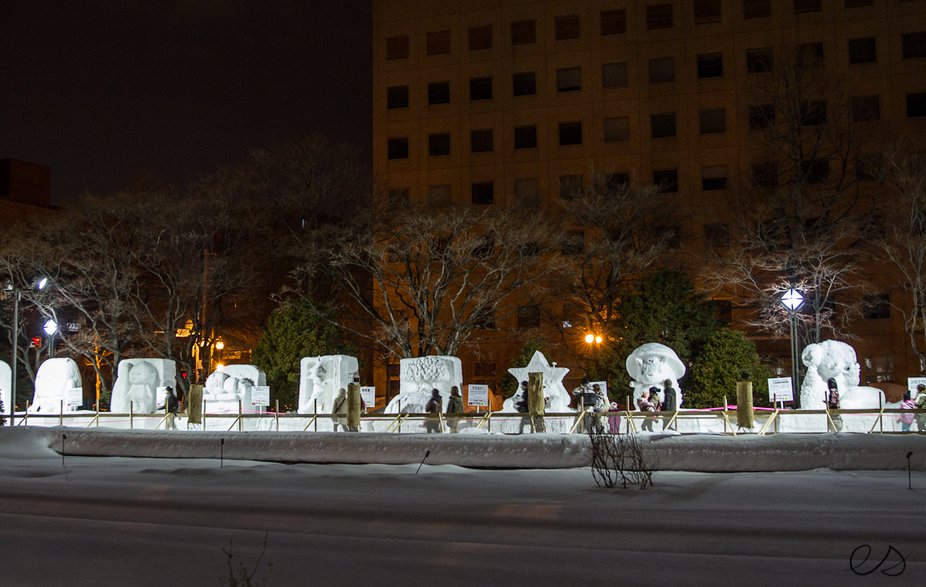 Odori Park.
Around two million tourists from across the world come to Yuki-matsuri each year.
The story behind the festival goes something like this: In 1950, a group of local high-school students built a few snow sculptures in Sapporo's central Odori Park, continuing Hokkaido's long tradition of yuki asobi—playing in the snow. The sculpture-building caught on, and by 1955, the Japanese army was pitching in to help create ever more massive and intricate sculptures.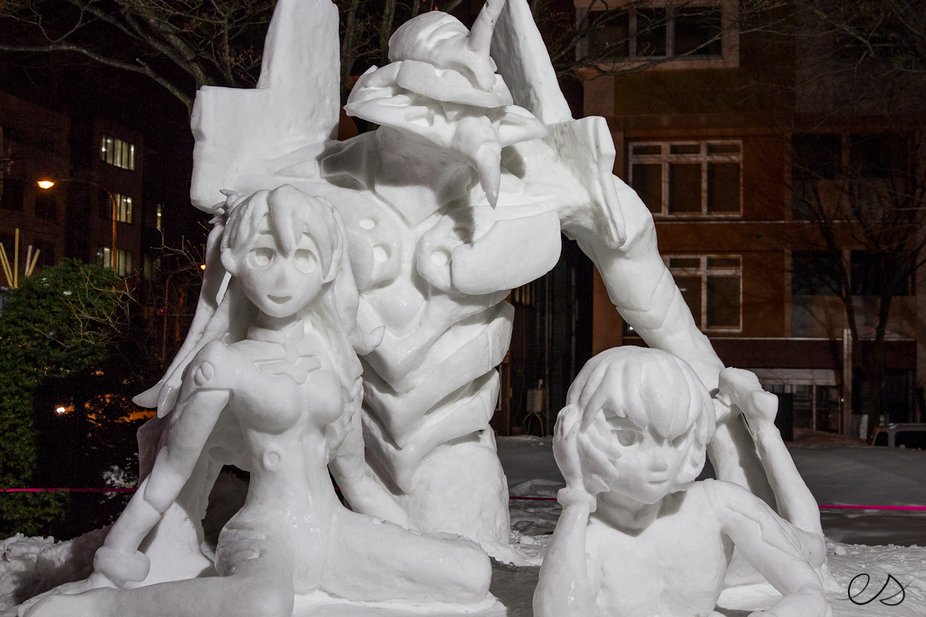 Anime characters are a popular theme.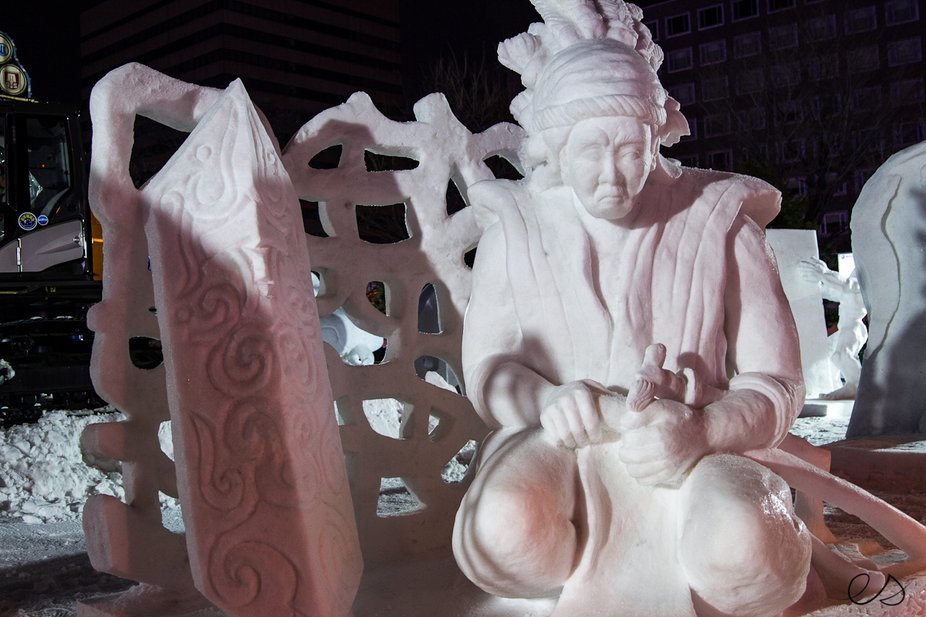 Twelve international teams took part in a snow sculpture contest. This was the Malaysian team's entry.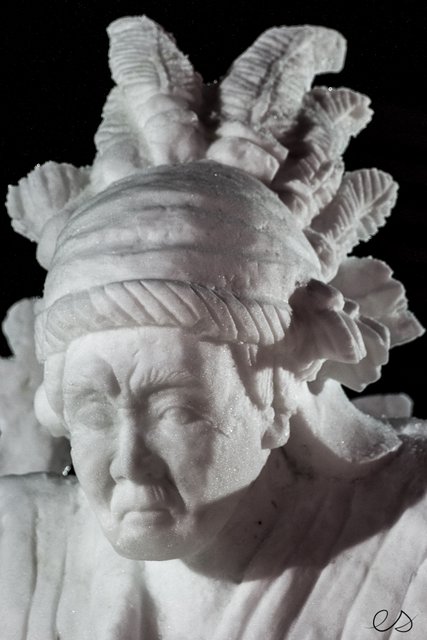 Team Malaysia's Kenyah tribesman. Weapon of choice: the blowpipe.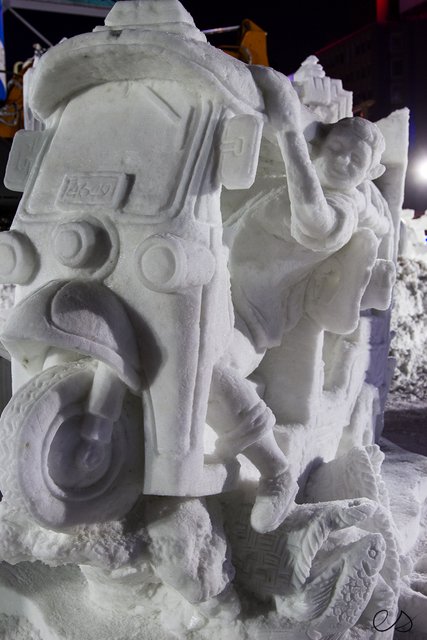 But the team from Thailand took the win with their sculpture of "The Ubiquitous Tuk-Tuk."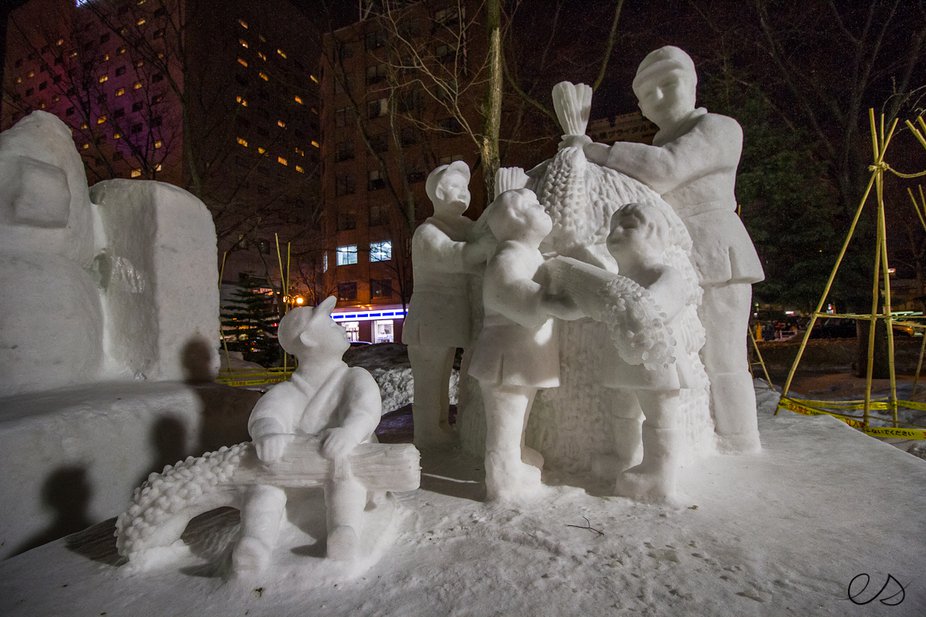 A traditional Hokkaido family harvesting wheat.
Today, the festival stretches across 13 city blocks with two auxiliary locations and features over 200 different sculptures created by teams from around the world. The Yuki-matsuri manages to incorporate nearly every creation that's possible with snow: there are igloos, snow sculptures, snow slides, snow jumps, snow stages, snowmen, snow princesses, snow temples, and plenty of snowballs. There are ice sculptures, ice bars, fish frozen in ice, ice slides, even an ice queen pageant. As you stroll through Odori Park, you can enjoy any number of Hokkaido delicacies: tasty Sapporo-style miso ramen, warm honey beer, grilled corn and sweet potatoes, or Genghis Khan lamb.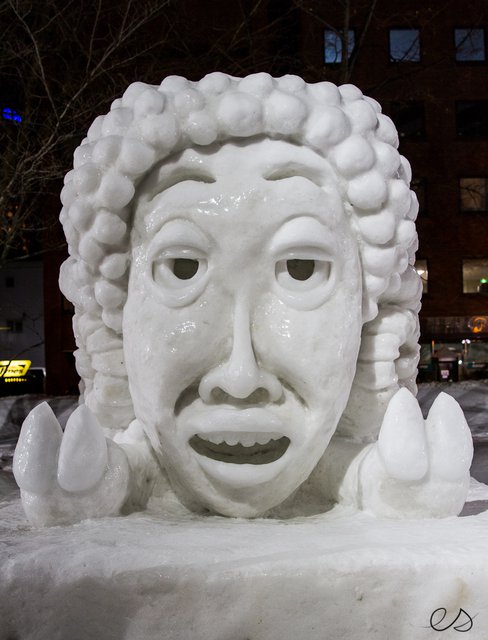 This sculpture appears to be a cross between a Thai deity and Richard Simmons.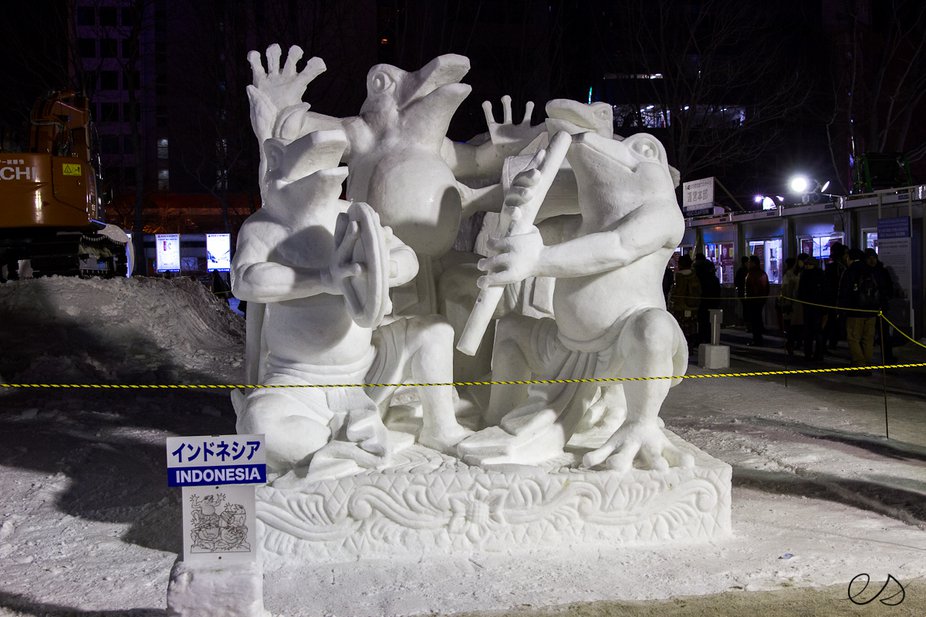 Some Indonesian frogs jamming out.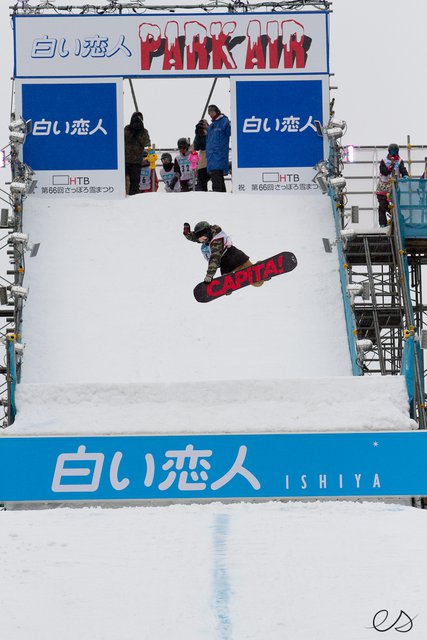 What's a snow festival without a big air jump?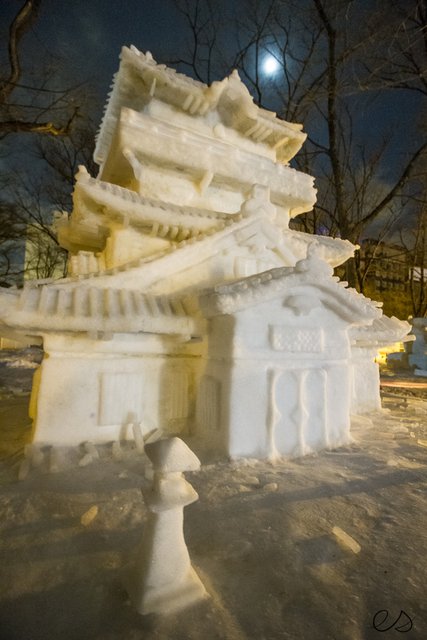 A moonlit shrine.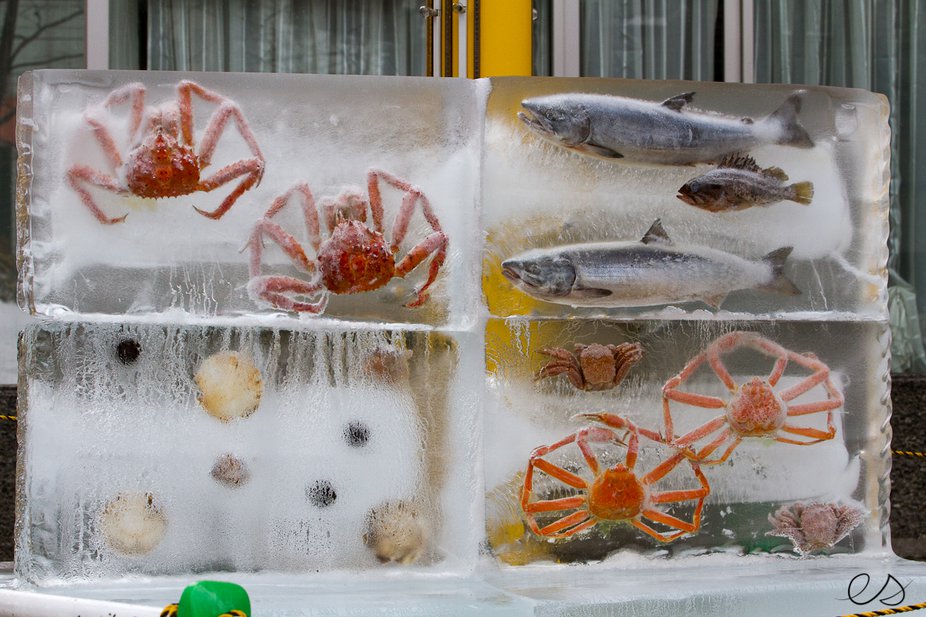 Some of Sapporo's local delicacies on display.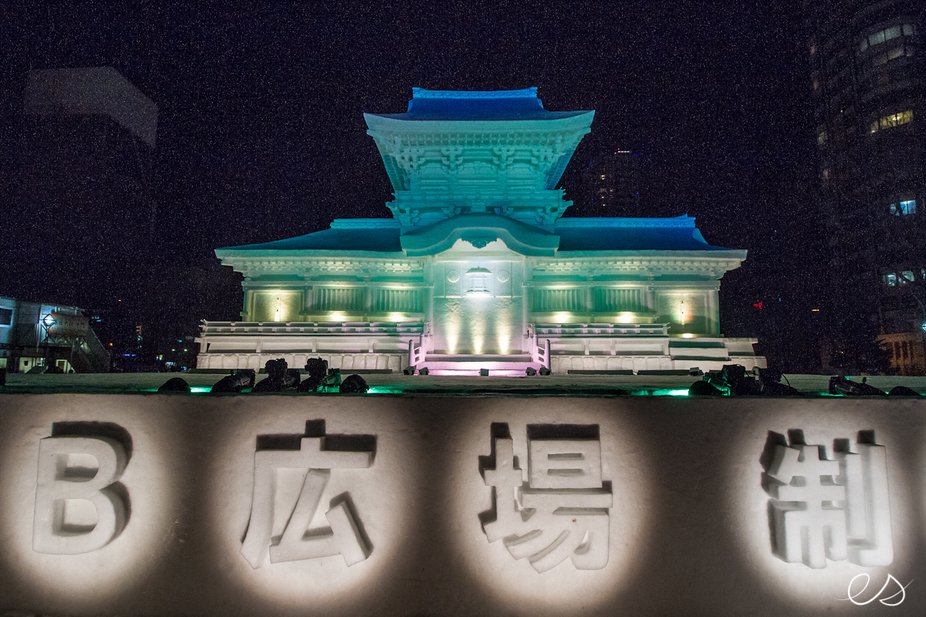 An exact replica of the Kasuga Grand Shrine, a Shinto shrine in the Japanese city of Nara. The real shrine is currently undergoing restoration, but Yuki-matsuri visitors were able to experience a beautiful snow version produced by the 18th Infantry regiment of Japan's Self-Defense Forces.
The Kasuga shrine by daylight.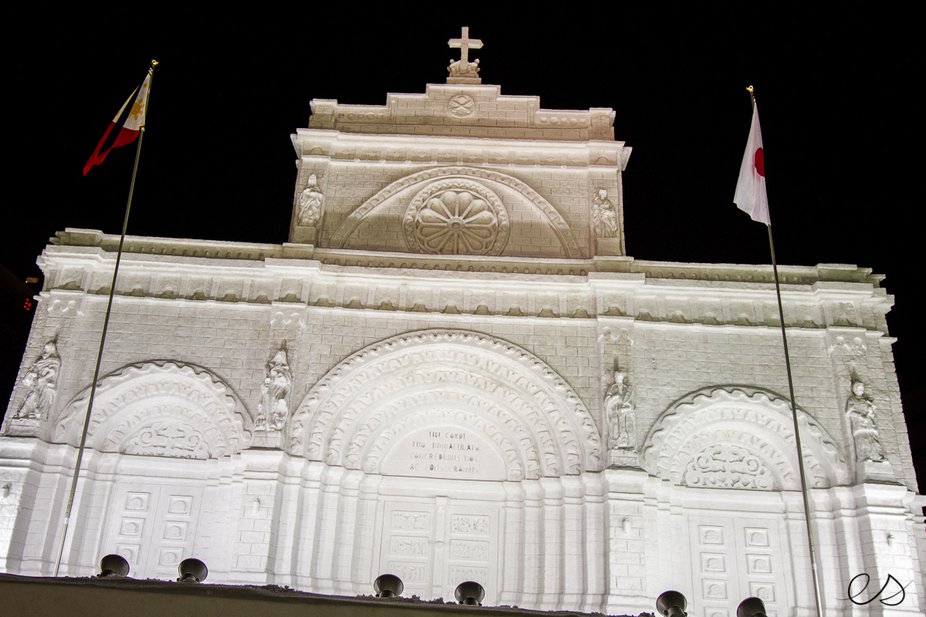 Yuki-matsuri's version of the Manila Cathedral.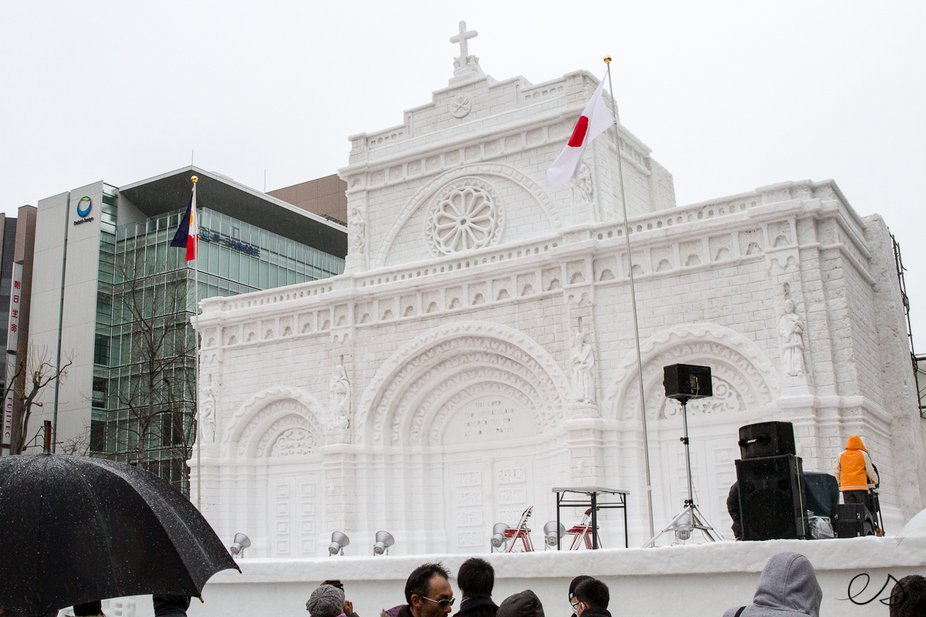 The Manila Cathedral by daylight.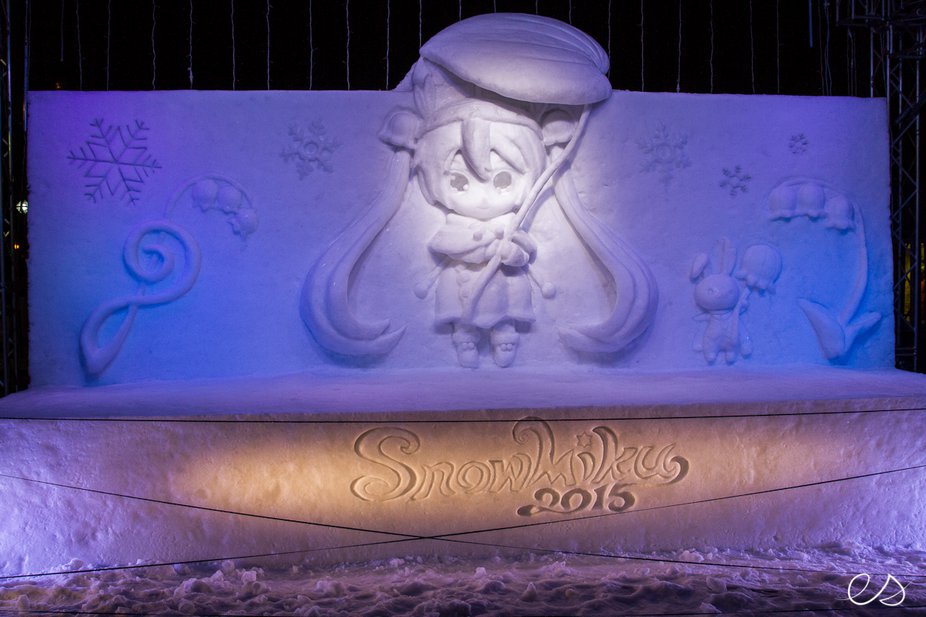 This is Hatsune Miku, a Sapporo-born anime idol.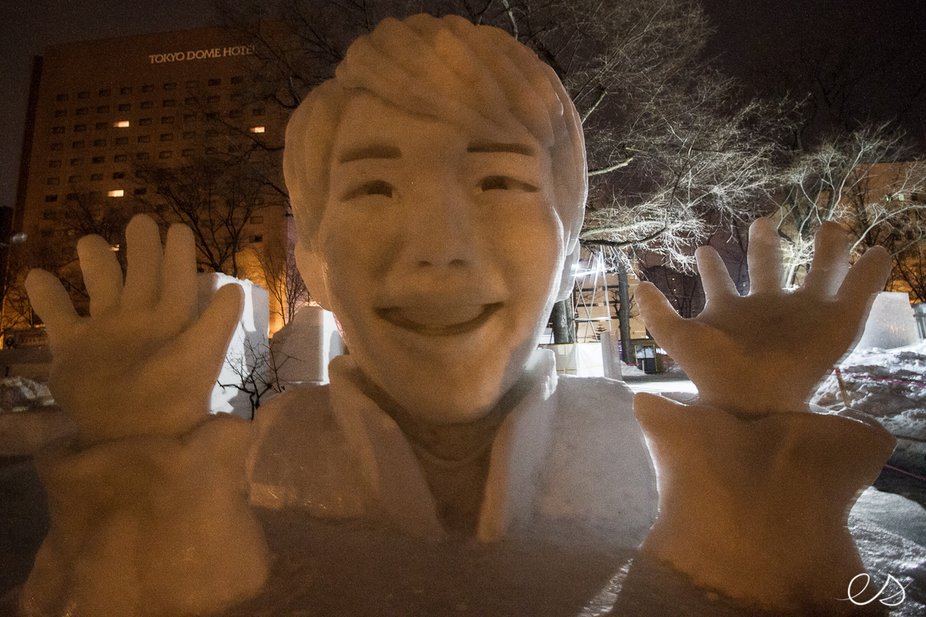 Don't get scared by this guy walking home at night.
Everywhere you look in Odori Park there are beautiful sculptures of all shapes and sizes. But the highlight of this year's festival is doubtless the "Snow Star Wars" featuring a glowering Darth Vader accompanied by a trio of stormtroopers, a flight of TIE fighters and a looming Death Star. The sculpture is officially authorized by Lucasfilm and is intended to help hype this year's release of "Star Wars: The Force Awakens." Come in the evening and you'll get to see an awesome light show choreographed to the Imperial March.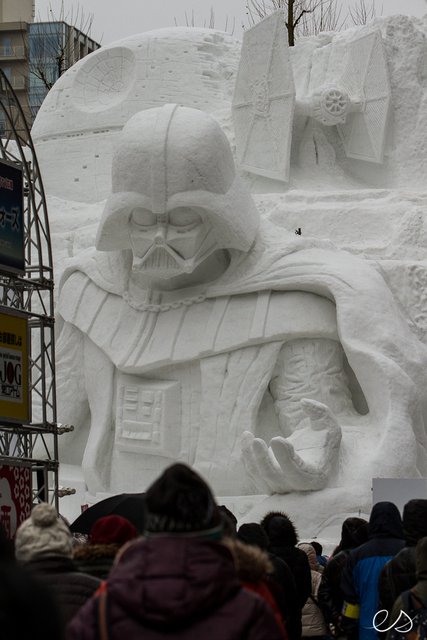 Impressive. Most impressive.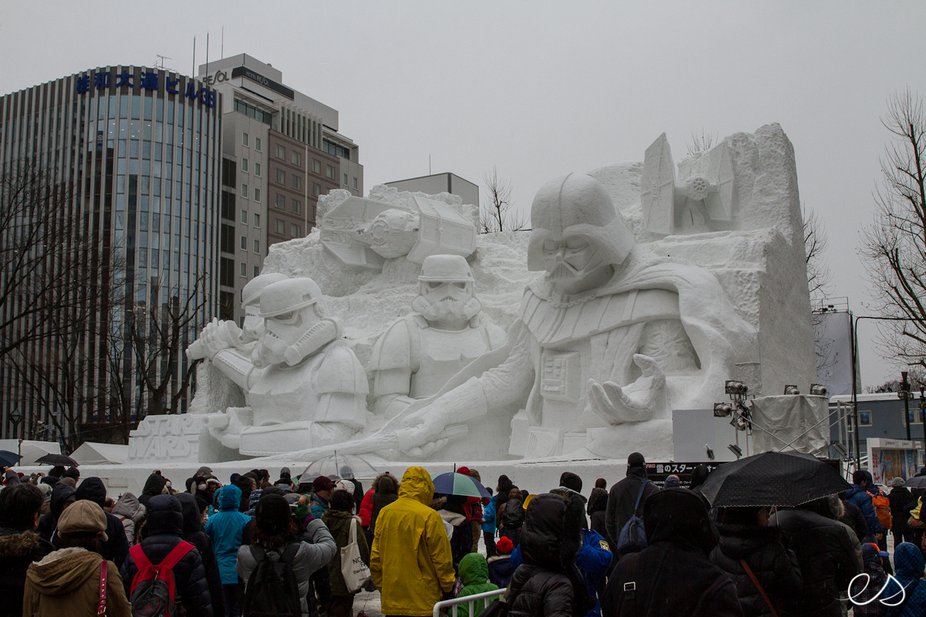 The minions grovel before the might of the Empire.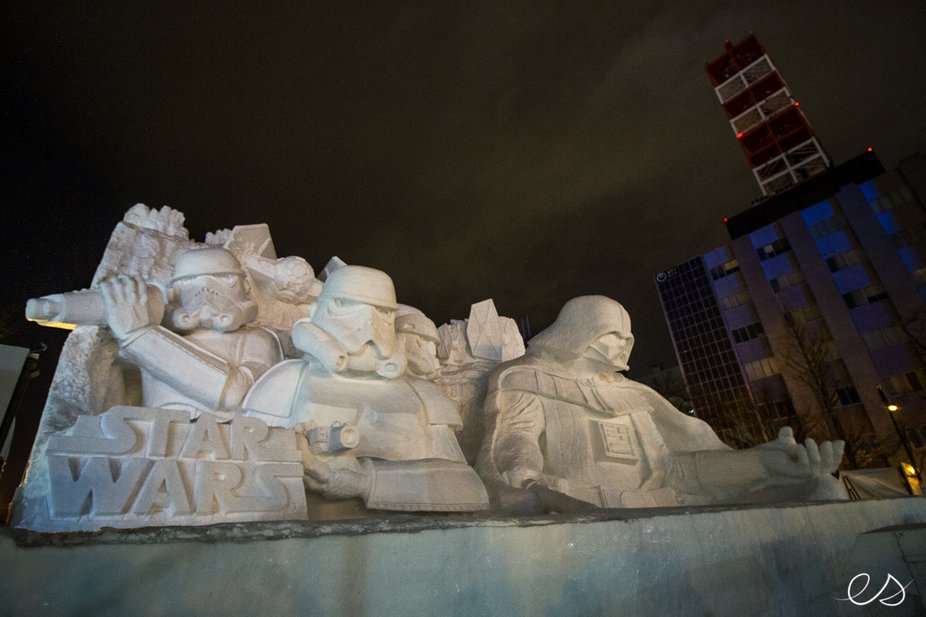 "Snow Star Wars" by moonlight
If you find yourself planning a ski trip to Hokkaido anytime soon, you'd do well to plan in a visit to Yuki-matsuri. And if you do, make sure to dress warm, wear sturdy winter boots, and watch your step! The Matsuri's millions of visitors trample the snowy festival pathways into sheets of gleaming ice. Even with sturdy footwear and years of winter walking experience, this reporter managed to lose his footing, go fully airborne, and land flat on his back while spilling a cup of hot sake all over himself and his camera. That's not exactly the kind of sake bomb you want to enjoy in Sapporo.