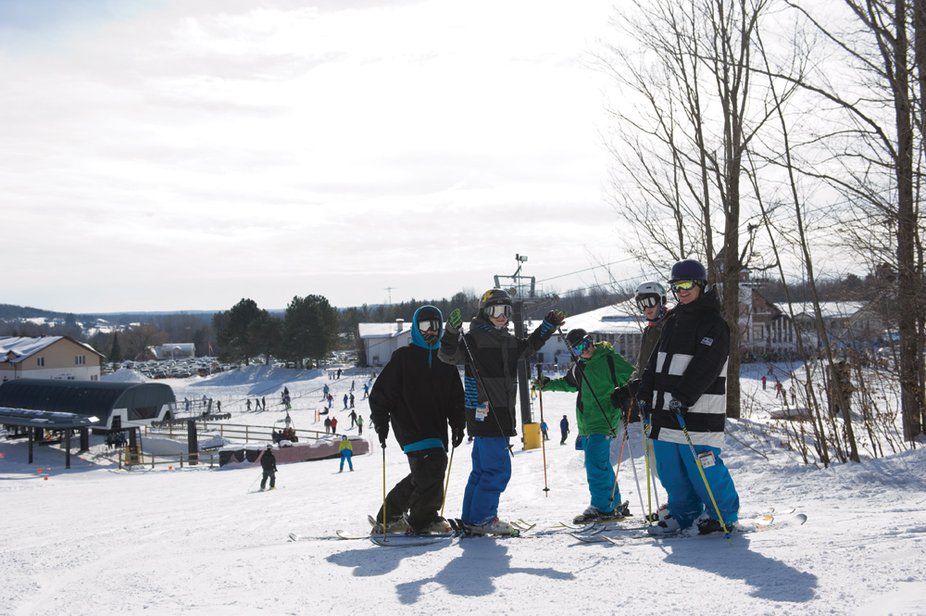 Story and Pictures by: Pippin Lee
"You don't learn that in school"- a kid blurts out, as head ski coach
Matt Dussault teaches the finer points to a growing audience of campers
the perfect way to dunk an over-sized cookie into his hot chocolate.
This is the Evolve Snow Camps culture at a point. A growing family,
streaming from freestyle junkies, Evolve Snow Camps are a raw mix of
talented top notch coaching with the passionate oversight to spread the
energetic culture of skiing. You can only wish you're older brother
would have been this cool.
Evolve Snow Camp is a brain wave from the passionate minds of world
travelers and thrill seekers Daniel Rinzler and Jeff Richmond, who saw a
need in the community for a snow camp that pushes a positive culture of
skiing. Their vision of wanting to extend their love of action snow
sports to a culture that embodies the greatest way to learn skiing with
good friends, is a formula that leads to only one answer - good times.
The strong community that has built itself around Evolve boasts not only
on having a some of the best coaches, but also making the learning
process as smooth as possible. Learning is a great experience, only when
you're able to give'r in an environment with those that know best.
Evolve brings some of the best in the business as coaches to help do
just that.
Why should your care about just another ski camp? Simply put, Evolve
isn't like any other ski camp  - offering itself as being the only ski
camp that focuses on bringing top notch coaches into a camp that leaves
you wishing weekends were longer. Can you really compared a Saturday
finger bashing on video games, to shredding one of the best parks on the
east cost? It really shouldn't be too hard of a decision.
There are still spaces open for Evolve Snow Camps 2012 @ Mount St.Louis Moonstone. Enroll Before December 1st and receive a new Evolve Snap Back.
info@evovlesnowcamps.com or call 416-619-4521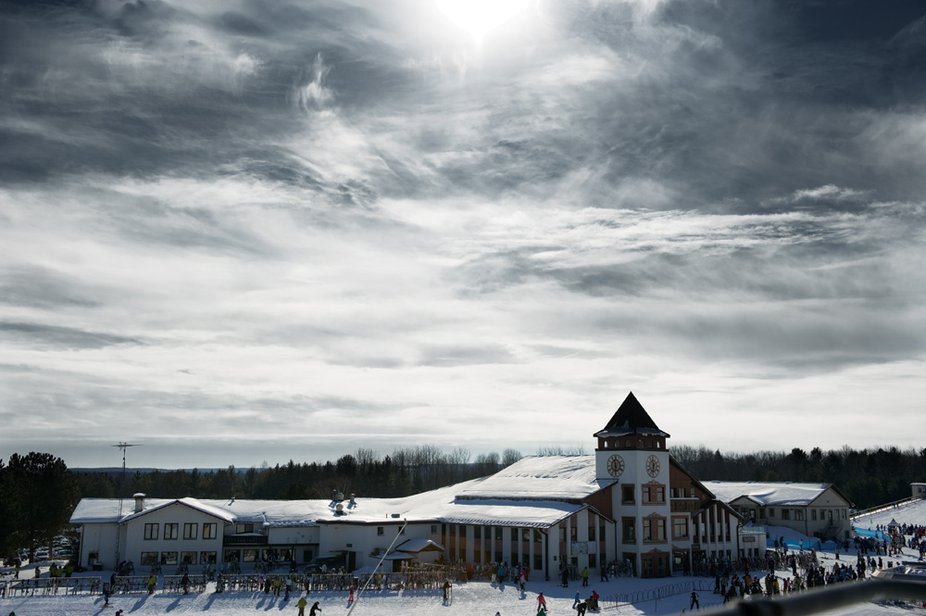 Sunsets late in the season at Louis are always killer.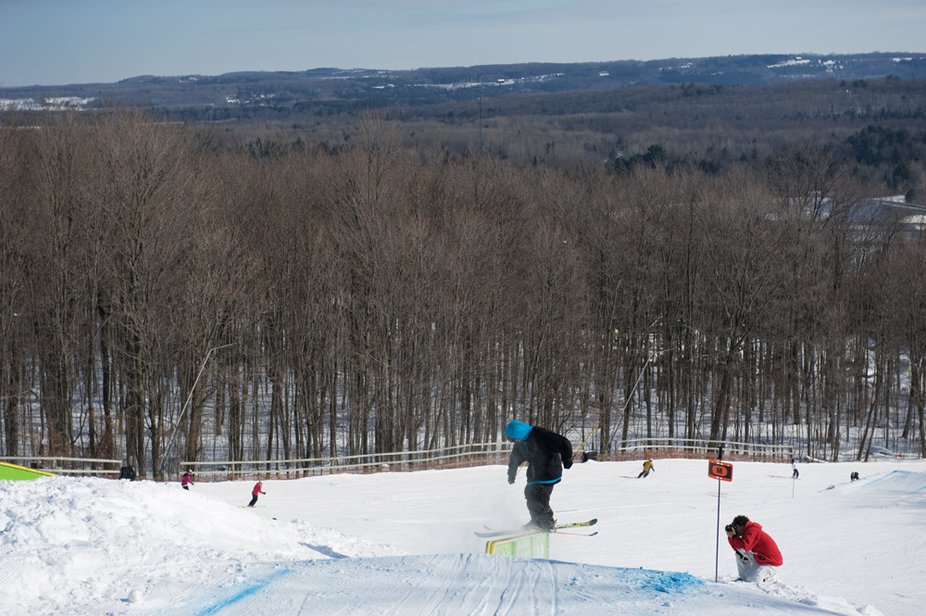 Mark Hunt, showing the kids how to get it done on the boxes.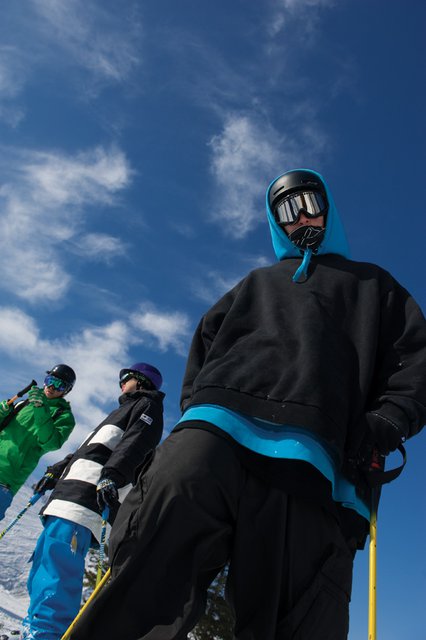 Block 9 Media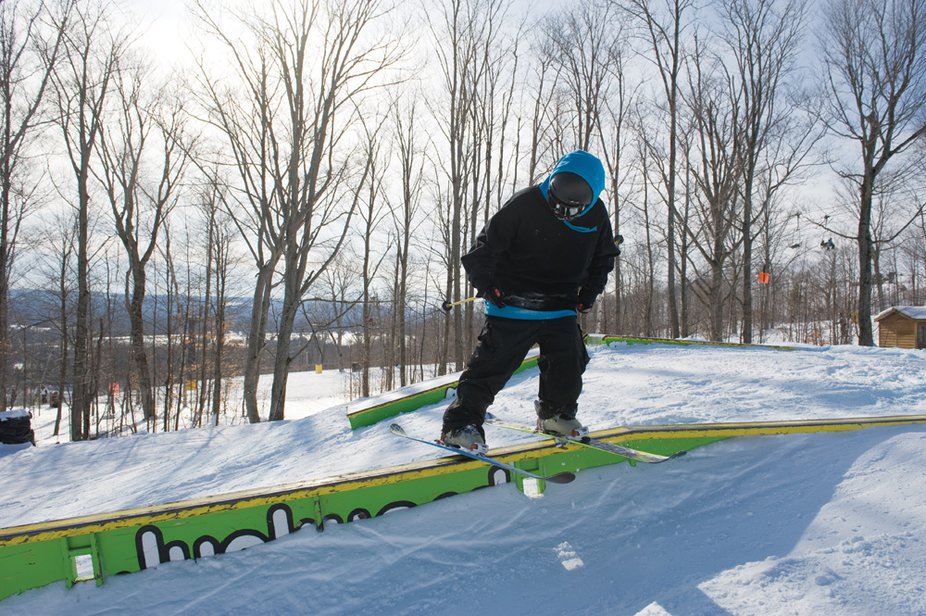 Mark keeping it smooth and steezy.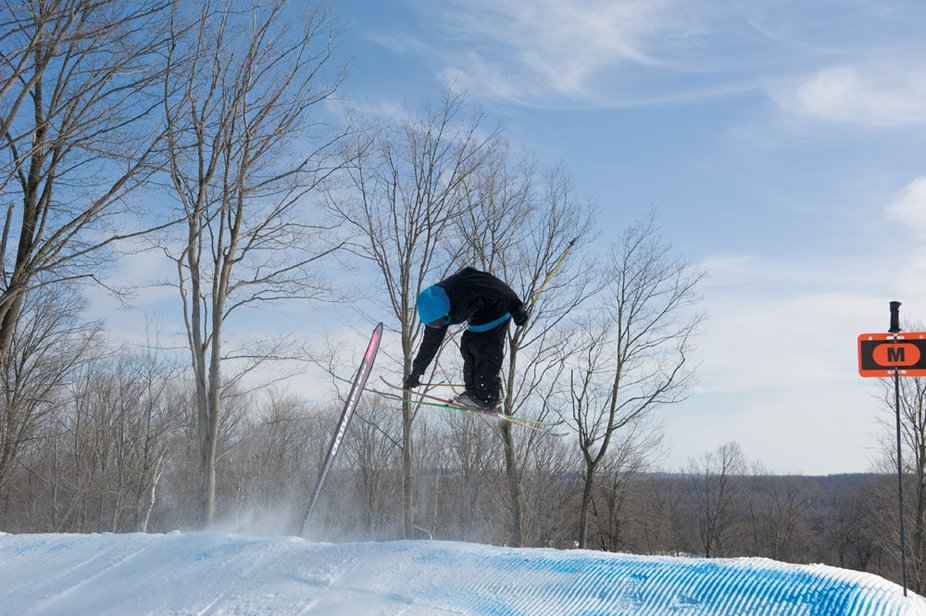 "Learning new tricks and progressing keeps me stoked all season" - Philip G, Camper. "I have been to other programs in Ontario and you can't compare anything to Evolve Snow Camps" Philip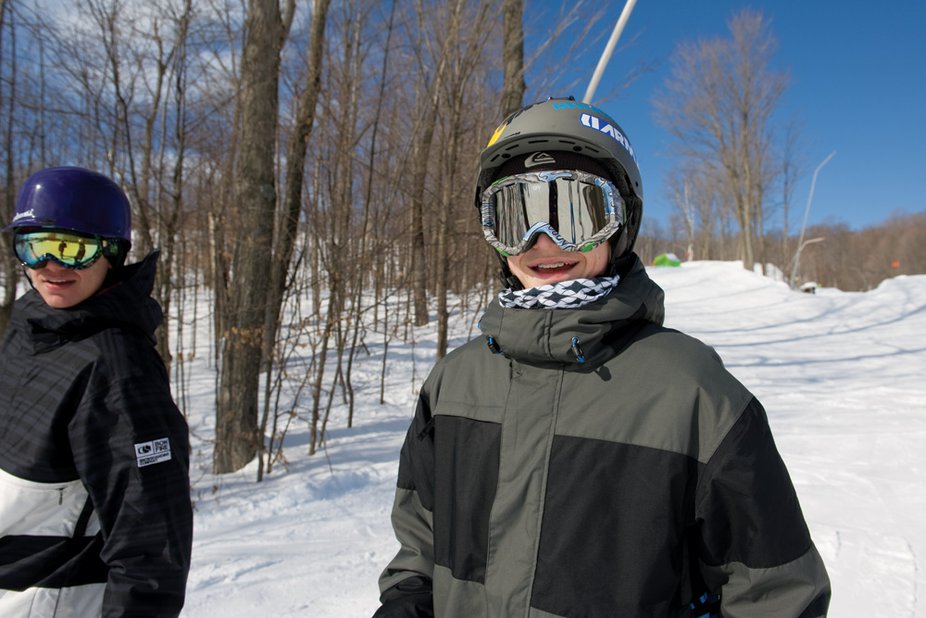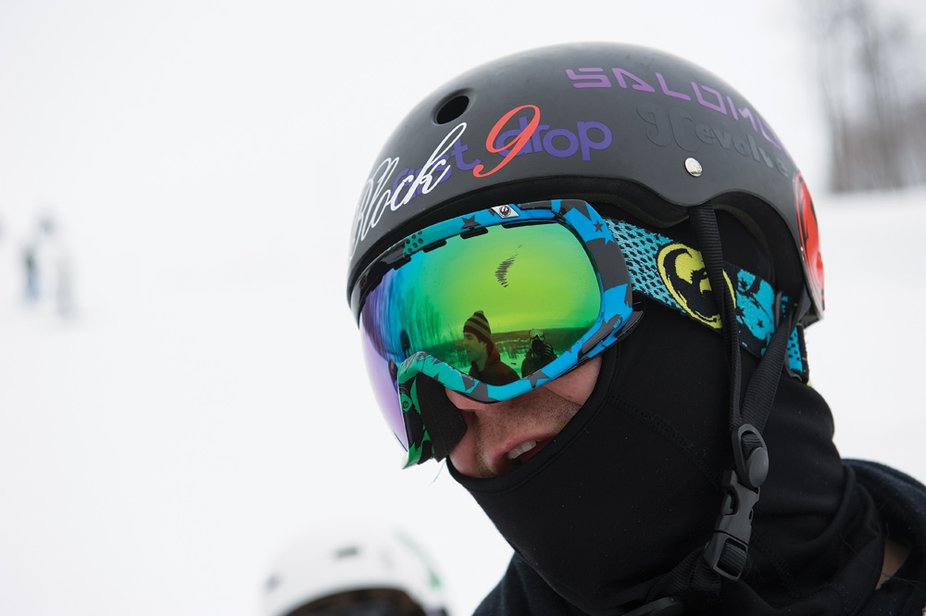 Matt Dussault will be in Whistler this year and missed by all for the 2012 season.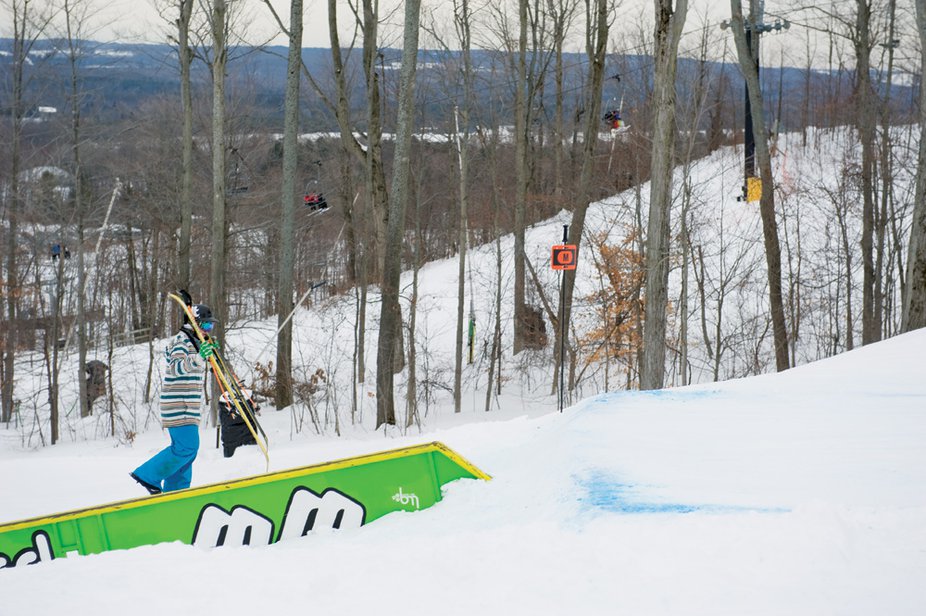 Matt Cousi has been with us for three seasons so far. This kid has progressed so much over the past few years and will be joining the Evolve Snow Camps crew as a CIT (Counselor in Training)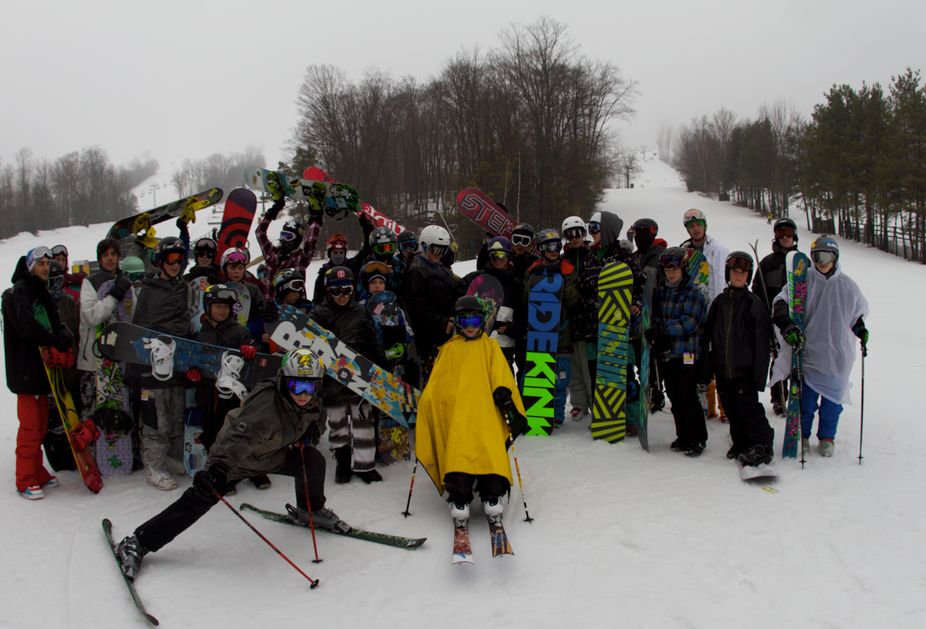 See you on the snow and make sure to LIKE our Page: