Words by KC Deane

Photos by Jeff Richmond & KC Deane
Every year when winter comes to an end and the ski hills close in North America and Europe, my mind somehow always seems to start thinking about winter in South America with Evolve Chile. Chile's winter started with one of the biggest early season dumps in recent years, so I was itching to head south of the equator. As I sit here in Santiago, the first session has wrapped up and the second session gets underway tomorrow, so here's a look back at what's gone down so far.
This year at Evolve there has been a few additions to the staff, with Armada Skis team riders, Brady Perron, Mike Hornbeck, and Ben Moxham joining myself to make up the coaches.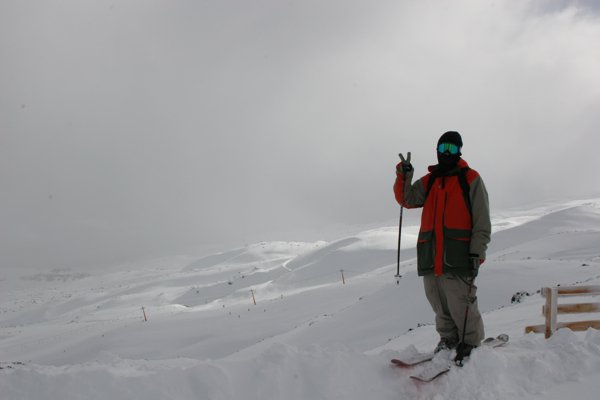 Mike Hornbeck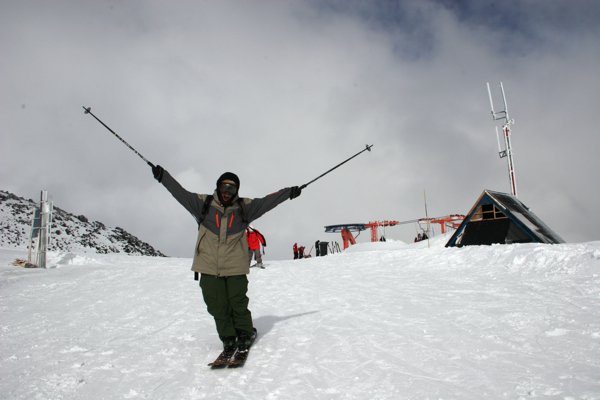 Brady Perron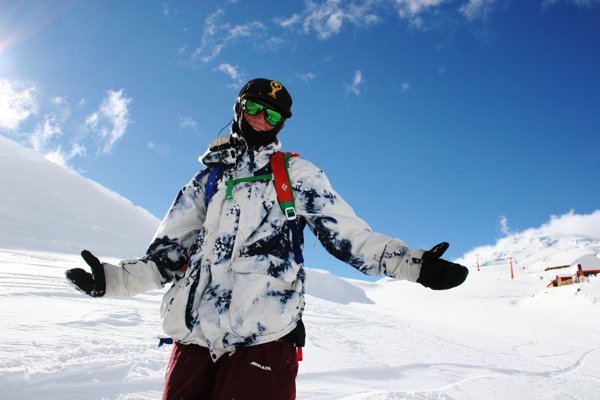 Ben Moxham
With the arrival of the staff and all the campers we loaded a bus and headed six hours south of Santiago to Nevados De Chillan. The plan this year was to mix it up and visit two resorts to give campers more of a choice from session to session, as well as give a change of scenery for those who are staying for three weeks. Nevados has some of the best terrain out of any resort in Chile, with everything from big open bowls, to steep lines, and old growth trees.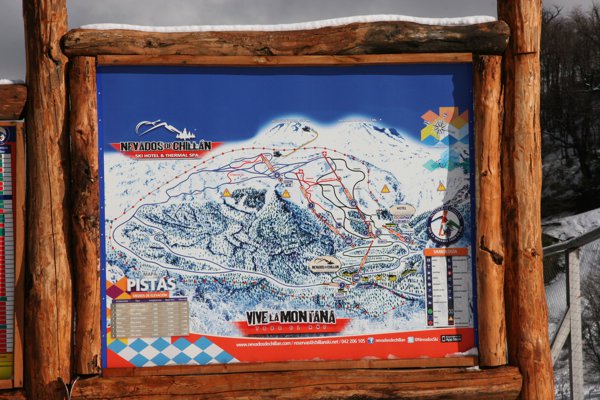 Nevados De Chillan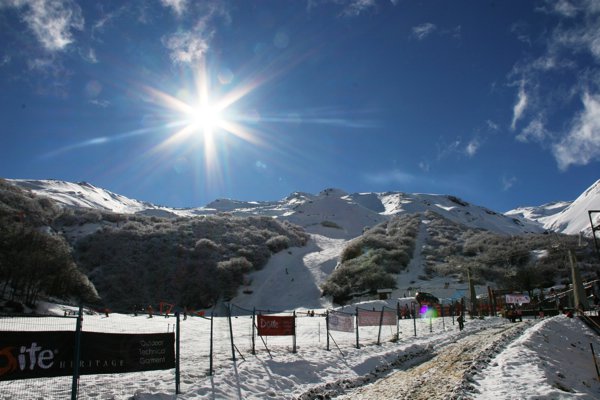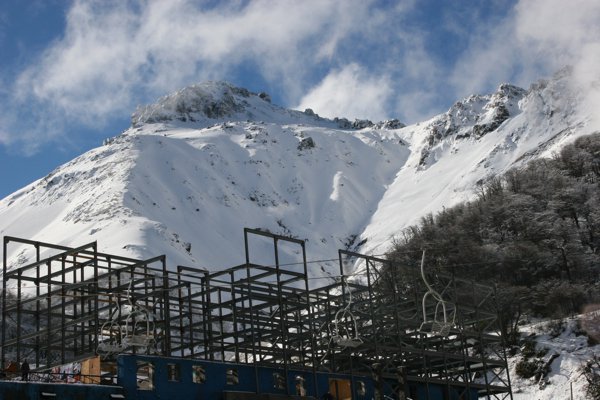 Nevados De Chillan sidecountry.
Despite red-eye flights, followed by a six-hour bus ride, everyone was wide-eyed and excited to arrive at Roca Negra Lodge. With clouds in the sky everyone was hopeful that the first day of camp would be a powder day.  
We arrived and everyone set out exploring the mountain. The clouds quickly turned to rain after lunch, yet despite the weather, we took advantage of the soft snow and set up a pvc rail and a small jump to session. Campers and coaches alike come down to South America for the powder not the rain, but it was one of the funnest sessions I've had recent times. Hornbeck and Perron's energy got everyone going, with campers learning everything from back flips to sliding a rail for the first time. Even the local Chileans started learning to jump and were hiking the rail in the rain. Before we knew it, it was 5pm and the crew was headed back at Roca Negra.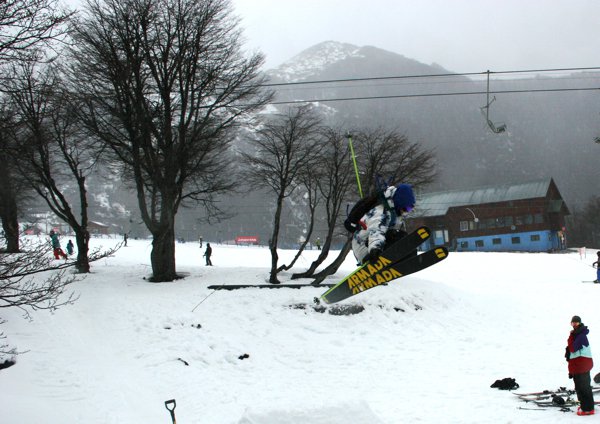 Moxham sessioning the jump despite the rain.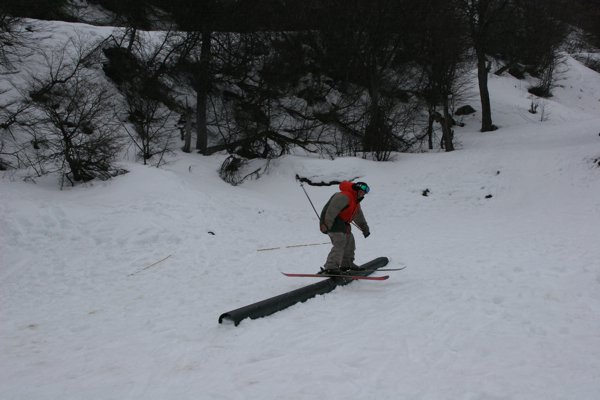 Hornbeck not worried that it's rainy and sliding the pvc tube.
The temperatures then gradually cooled down and on the third day we finally got snow. The crew split up and started skiing all the lines that we had been eyeing and talking about for two days while waiting for snow. As you ride up the lifts and T-bar, you have a front row seat to some of the best terrain on the mountain, which was great for getting the kids familiar with the terrain. Before we even got off the chair campers were pointing out all the lines, cornices, wind lips, and everything in between that they wanted to ski. As a coach, it's a great feeling bringing campers into terrain that they in some cases have never experienced, and the opportunity to share the knowledge we as coaches have gained over years and years of skiing so that they can hit all the lines they point out is really rewarding.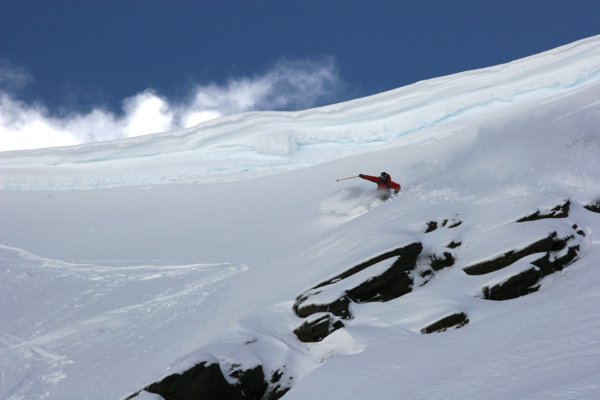 KC Deane getting into some fun lines.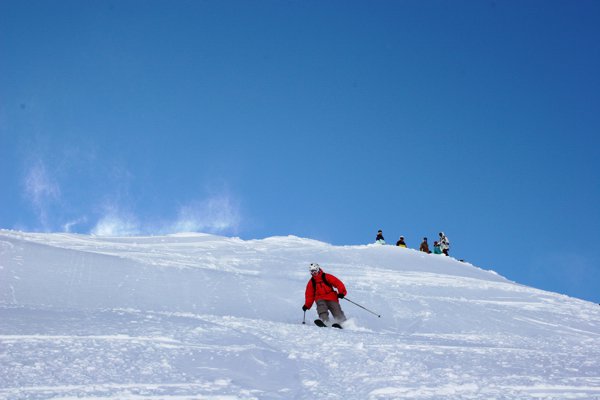 Camper Matt getting some pow!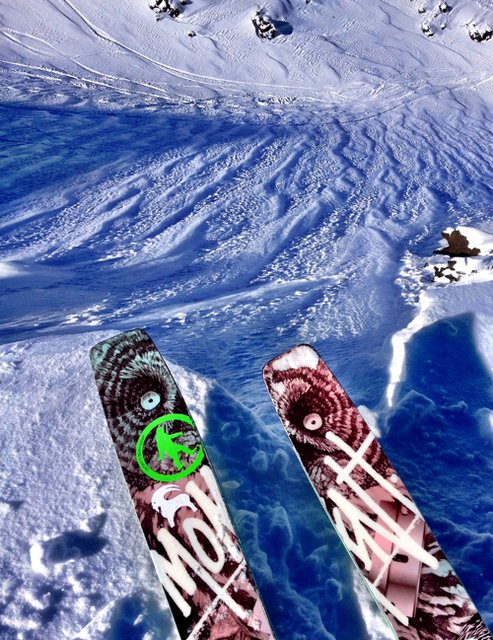 Fresh Lines!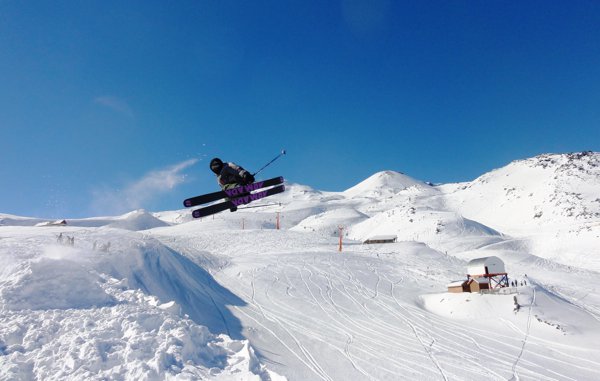 Brady Perron droping a 5 off a cornice.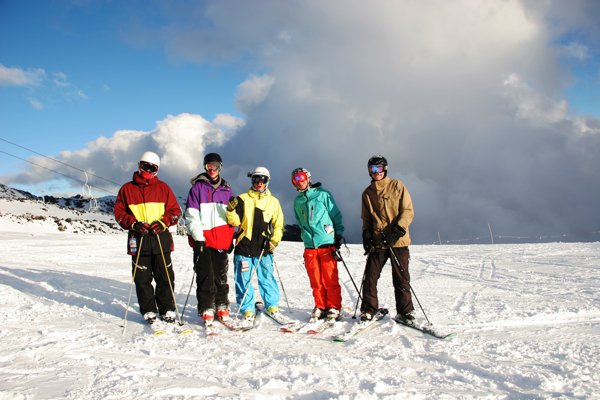 All these campers and their smiles, it must have snowed or something.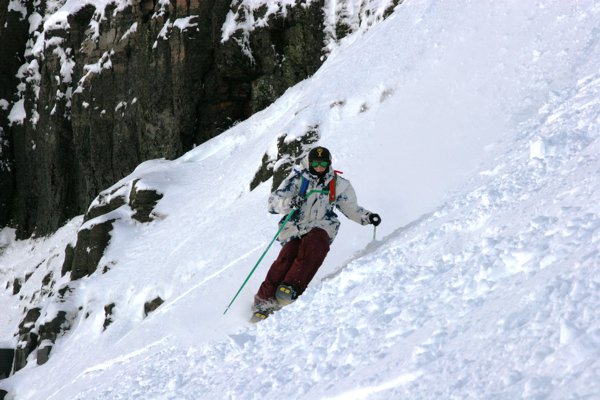 Moxham coming out hooottt!
One of the nice things about coming to Evolve Chile, besides the skiing, is the chance to experience a new culture and see another way of life. For the most part Chile is quite similar to the US, but the further you venture out from the city of Santiago you get to really experience life here. It's an eclectic mix, where people riding horses and horse drawn carriages share the street right along with cars and trucks. The small town of Las Trancas is also a culture rich environment for the crew to see each day as they head to the mountain.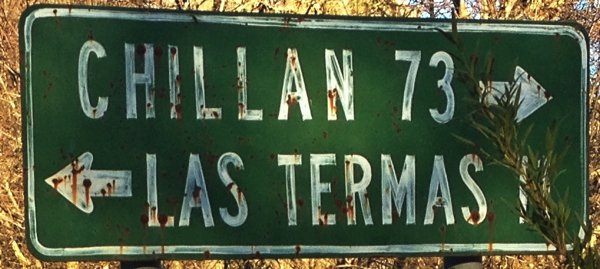 Hang a left.
18th century meets 21st century. This is Chile.
Campers also had the option this year to jib and learn with the Armada crew right at the lodge, as the owner has several rails with a drop-in for down days. It didn't take long for a rail to get set up and entertain everyone in between storms. Also every night at the lodge campers got styled out with all sorts of prizes from the long list of sponsors.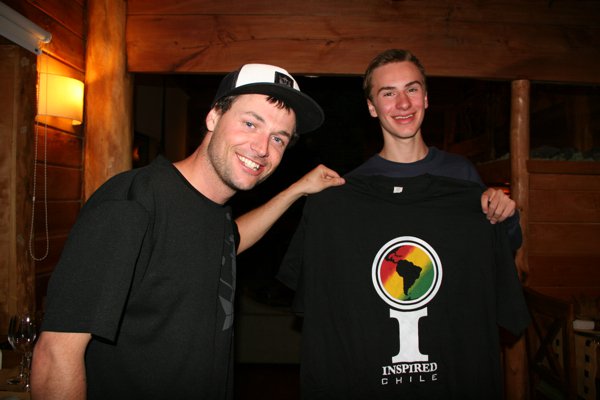 Hornbeck with a happy camper.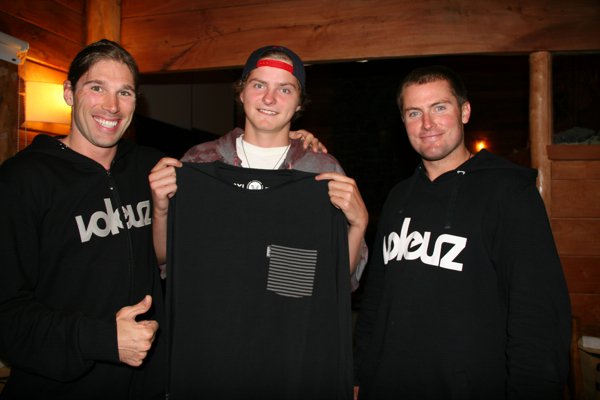 Geoff Brown and KC with a happy recipient of a new Voleurz piece.
Once again the snow came back at the end of the session. The forecast was calling for six to nine centimeters, but Mother Nature brought us over 20! After skiing lines, and a quick lunch break, we set out to build some jumps for the campers. Moxham and Perron build a variety of jumps off a ridgeline just off one of the main lifts.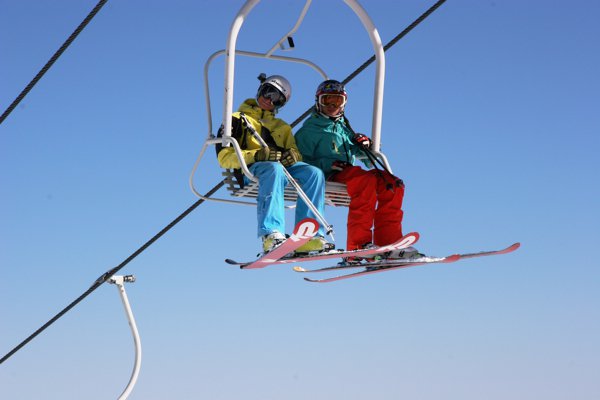 Campers cruising up for another pow lap.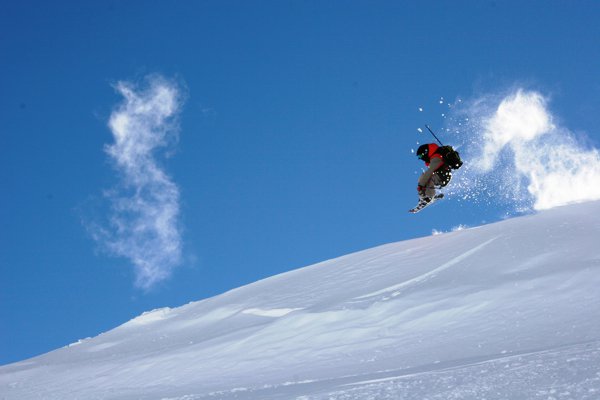 Mike Hornbeck airing a cornice.
Camper Johnny dropping a cornice.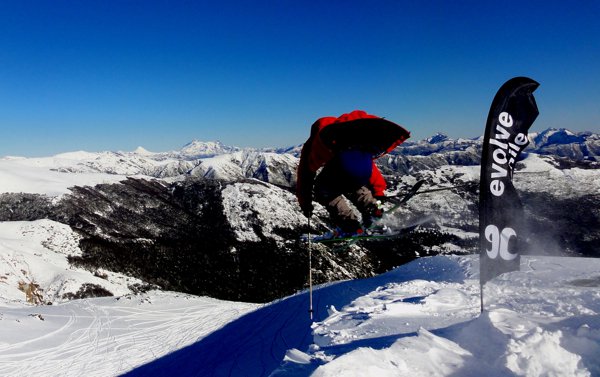 Camper Matt on the same hit.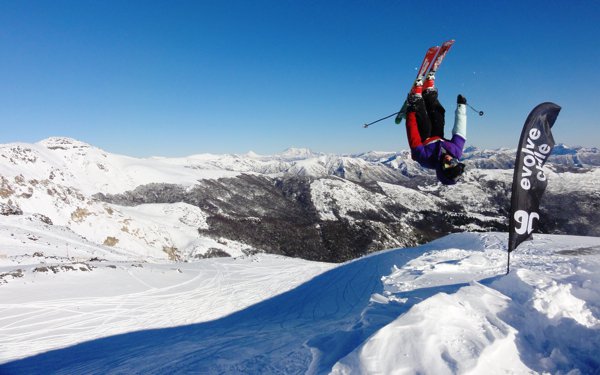 Camper Robbie sending a backy.
The session got going and there were new tricks landed, epic bails, but above all everyone had an awesome time and didn't head down until the lifts stopped turning. It couldn't have been a better end to a great first session, so stay tuned for more updates from Evolve Chile!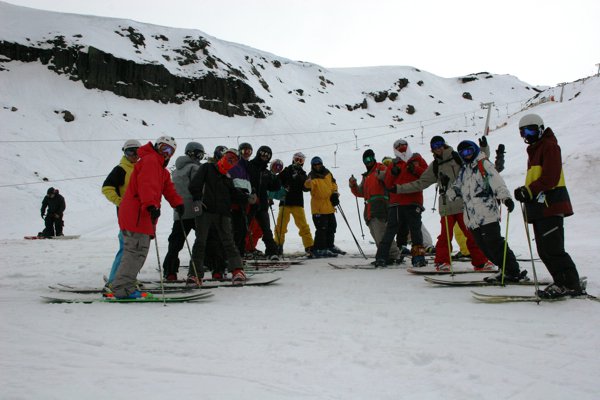 Evole Chile Session Uno Edit