Words: Ian Provo
Photos: Ian Provo and Daniel Rinzler
The first session of Evolve Chile 2010 has come to an end despite many of the campers wishing it would last forever, including myself. We had a great group of kids with countless laughs and jokes, and many new friendships created. Best of all, we skied powder every day for a week straight! Not bad for July.
The session began on a bittersweet note. The 5 ½ hour bus ride from Santiago to our lodge in Las Trancas turned into a 12-hour junkshow. A massive snowstorm a few days prior dumped tons of snow in the lower elevations making the roads almost impassable. When our bus finally got completely stuck just 4 km shy of the lodge, we all decided to grab our bags and charge through the night on foot. Then, out of nowhere, a jacked up Mercedes truck came to the rescue and delivered us to our lodge for the next week. The anticipation was at an all time high as monster snowflakes began to fall from the sky and we rolled up to the beautiful Roca Negra Lodge. Throughout the messy ordeal there was one thing that was for certain…there was no shortage of snow. In fact there was almost too much snow! Positive vibes were flowing hard and we all new that great things were to come.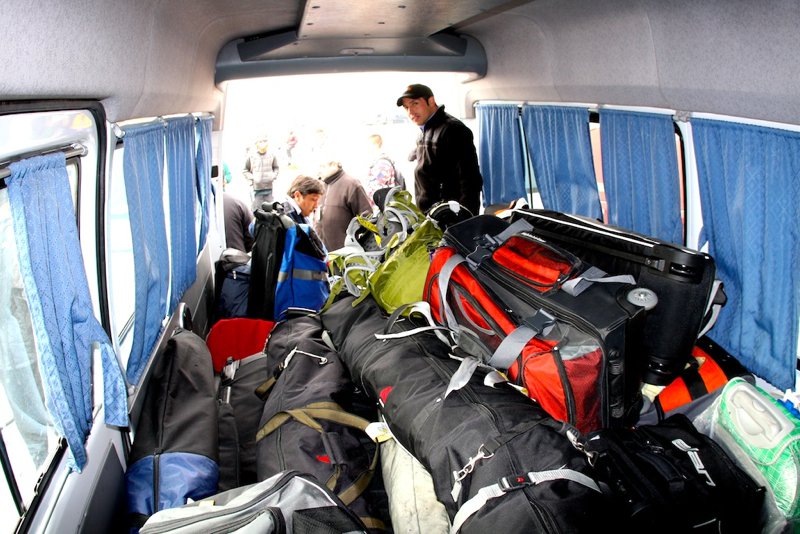 Once the bags were loaded up, we began the journey south through the Chilean countryside.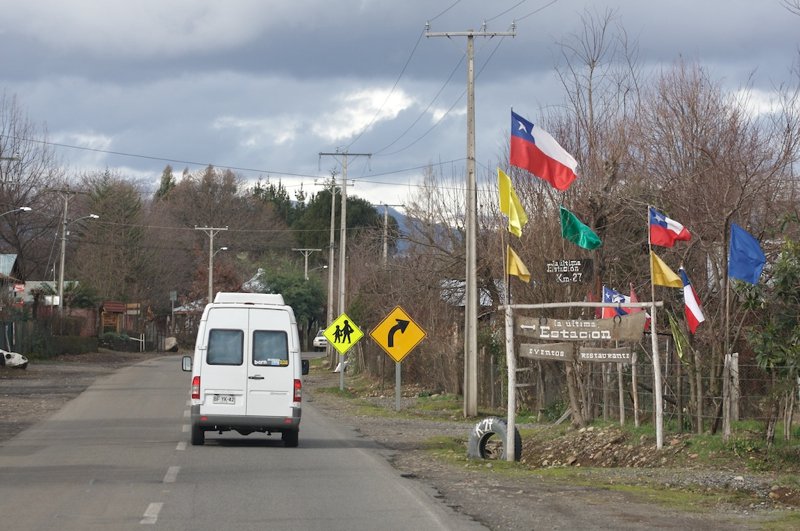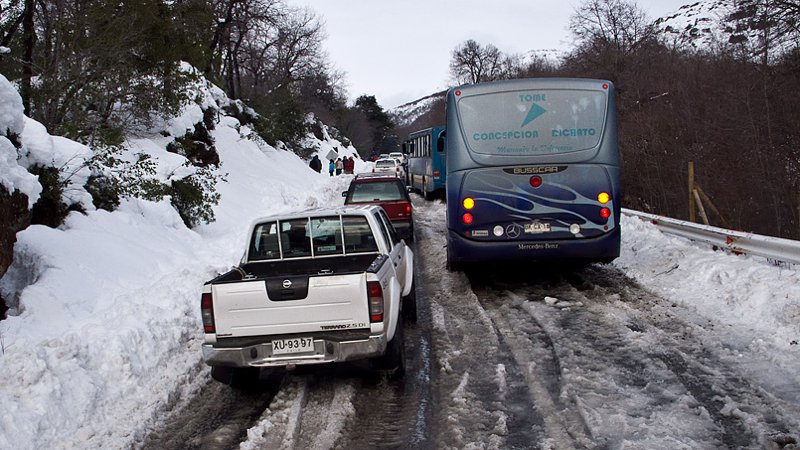 We were almost to the lodge when we rounded the corner and became stuck in this mess. Buses and cars were stuck all over the road with no hope in sight. At this point it became very apparent that the mountains were loaded with snow. The stoke level began to rise.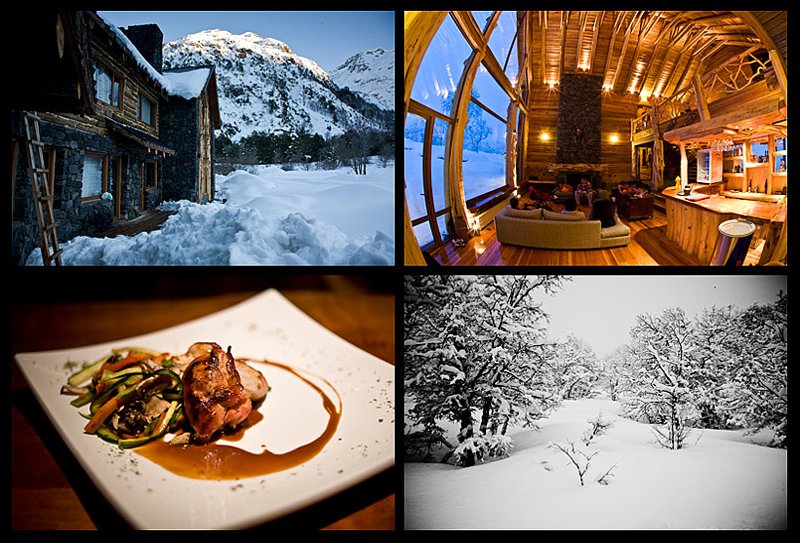 When finally made it to the lodge where we were all blown away by our accommodations. The immaculate Roca Negra lodge is nestled in a beautiful valley surrounded by impressive mountains and volcanoes. The food, staff, and everything about the lodge is 5 star. Everybody was settled in comfortably and hyped for the fist day of shredding at Termas De Chillan.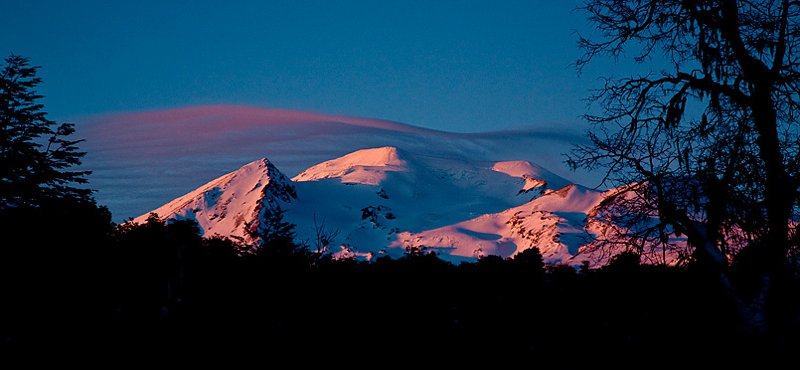 Volcan Nevado as seen from the lodge. The views were absolutely stunning in every direction.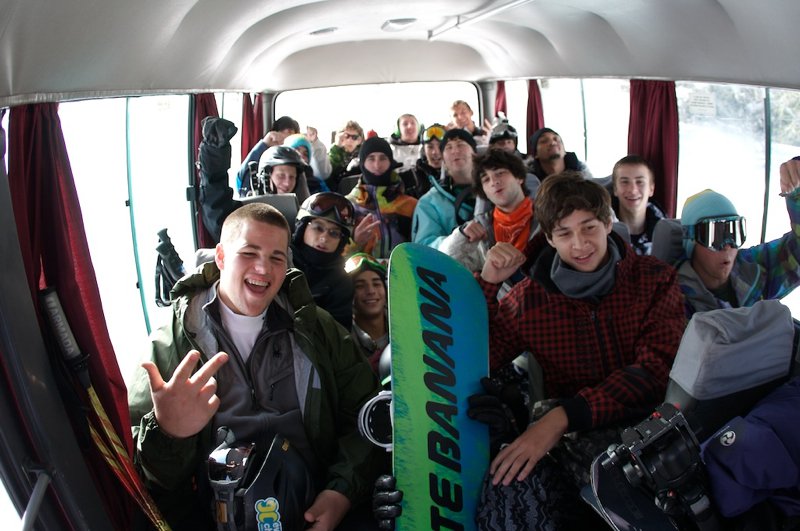 The Crew! We were beyond stoked as the first day brought bluebird skies and fresh pow. Not a bad way to start out the session!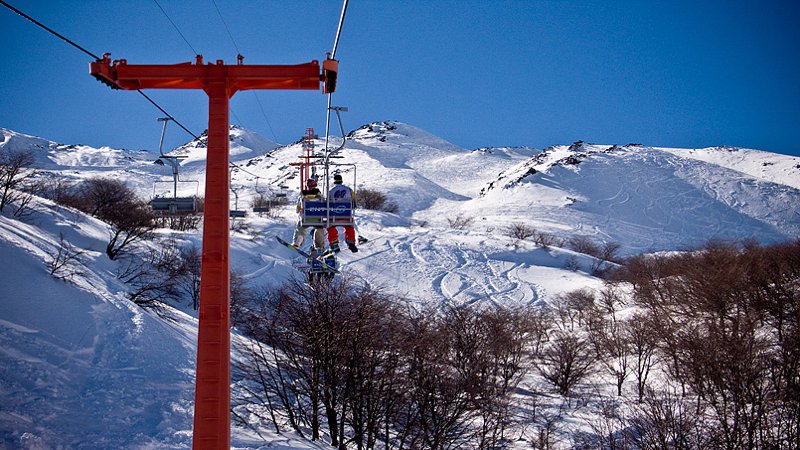 Cruising up the Otto lift it was clear that there was plenty of terrain and snow for us to slay. It's a perfect playground for the campers to practice their all mountain shredding.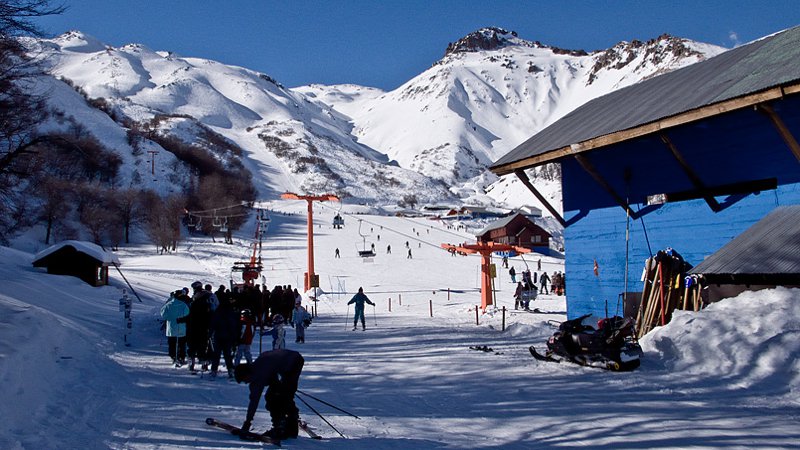 This was the jump off point for 2000 vertical feet of pure joy. We ran top to bottom laps hitting everything in our paths. Termas has every kind of terrain you can think of: pillows, cliffs, steeps, bowls, chutes, trees, and groomers. It has everything except for a good terrain park. But who comes to Chile to ride park anyways?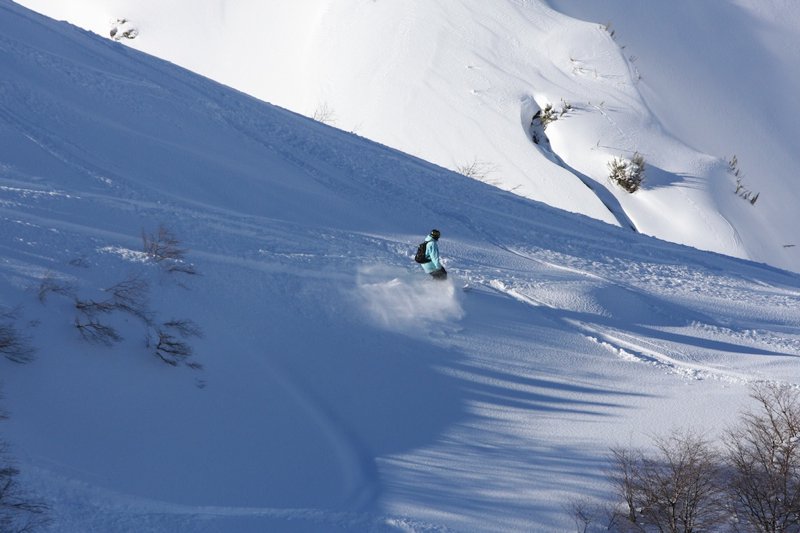 We had two bluebird pow days before the first of two large snowstorms moved into the area. It was a great chance to get familiar with the resort and find some secret stashes.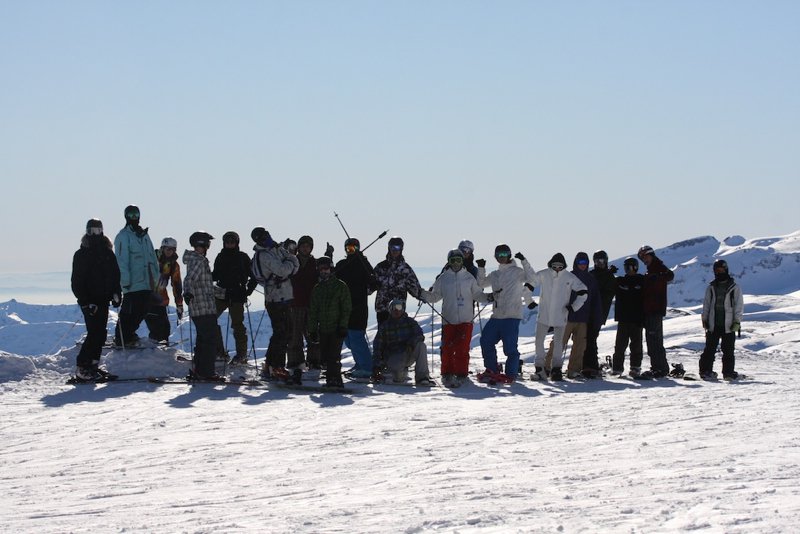 Group shot at the top of the longest ski run in South America.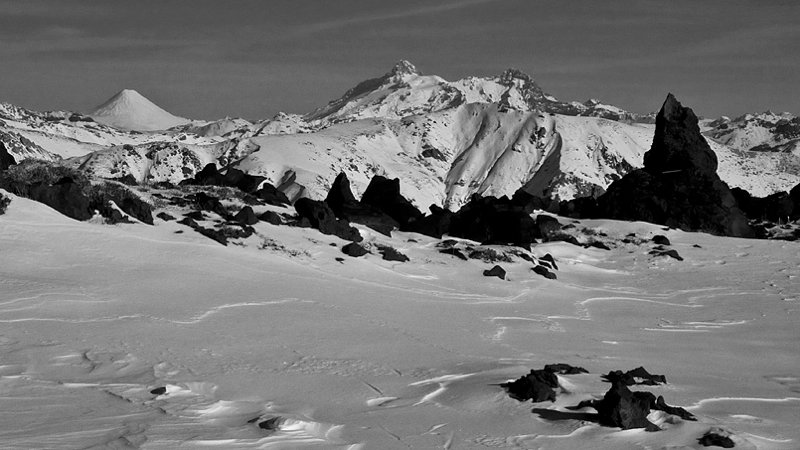 The view from the top of Termas was not too shabby. Huge mountains and volcanoes dominated the horizon.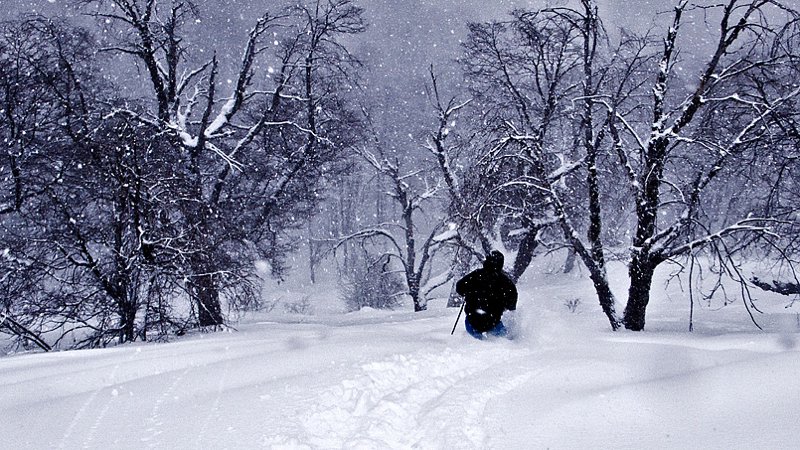 The best part about Termas was the tree skiing. On the storm days we lapped a zone dubbed "Japan". It was surreal to be skiing deep powder through the trees in Chile. I had to keep reminding myself that it was July!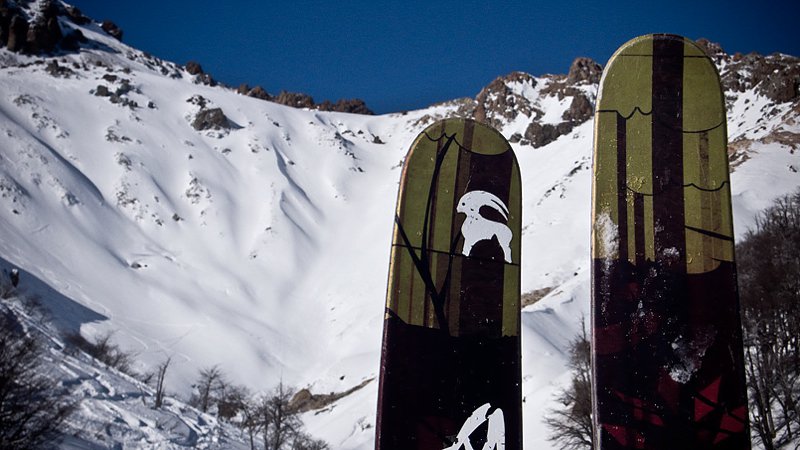 After the first storm cleared, we were blessed with a foot of fresh pow and blue skies. You just couldn't ask for anything better!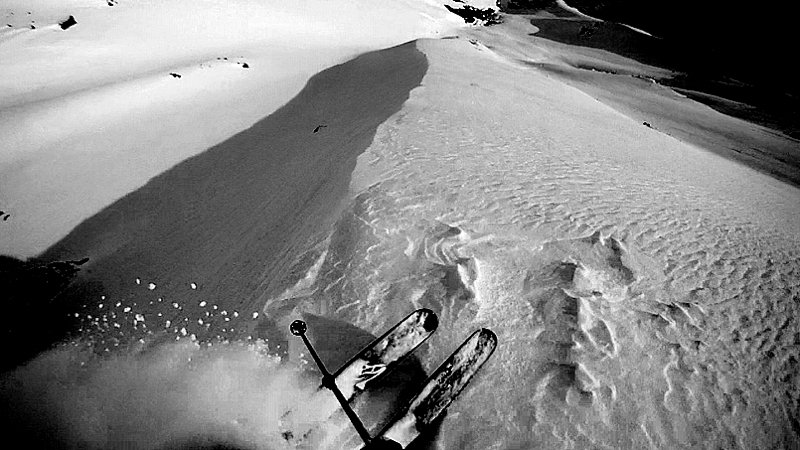 During lunch one day I made a quick hike to a beautiful spine in the Termas backcountry. The snow was impeccable.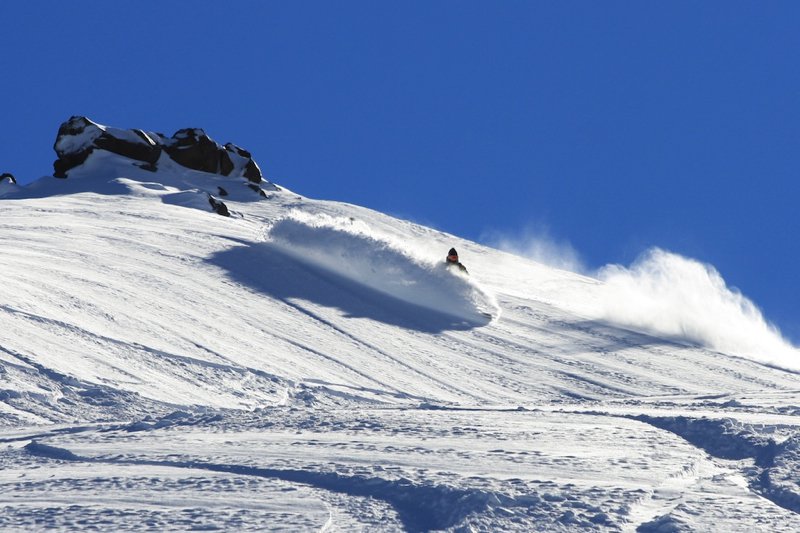 The campers made lap after lap in deep untracked snow.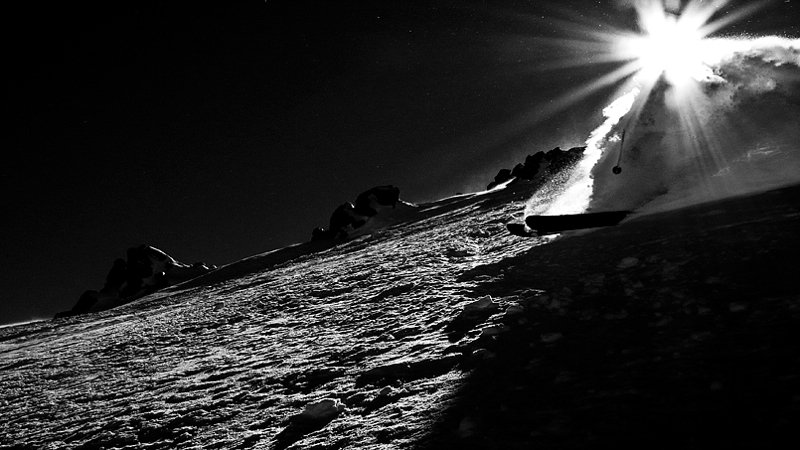 An unknown camper gets shacked in the pristine pow.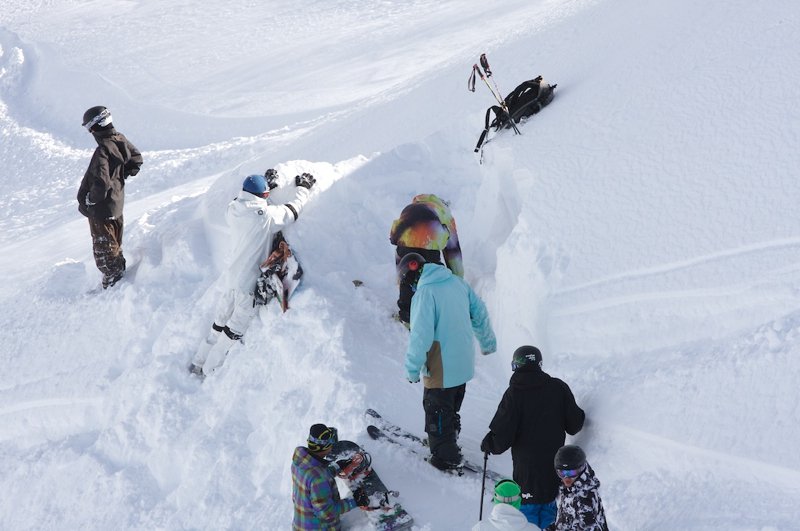 Backcountry hip building 101. One afternoon we got all the campers to help put up a sweet hip jump. We all wish we could have hit it more, but it was a great learning experience for everyone. The highlight was snowboard coach Jason Robinson throwing a first hit frontside 7.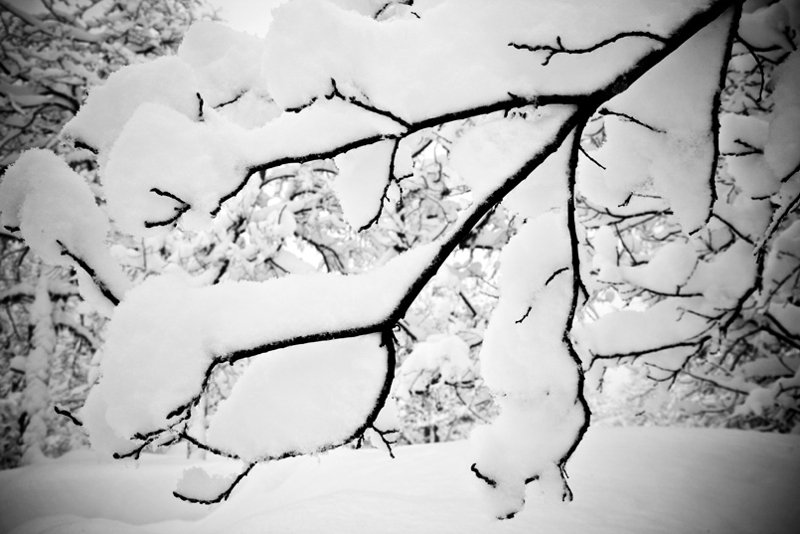 The cycle of storm days and bluebird days was lining up beyond perfection. The second storm of the session moved in hard and fast. I have never seen such large snowflakes in my life. That night the stoke and anticipation was at an all time high. We planned to wake up extra early to catch what would inevitably be the deepest powder day of the campers' lives!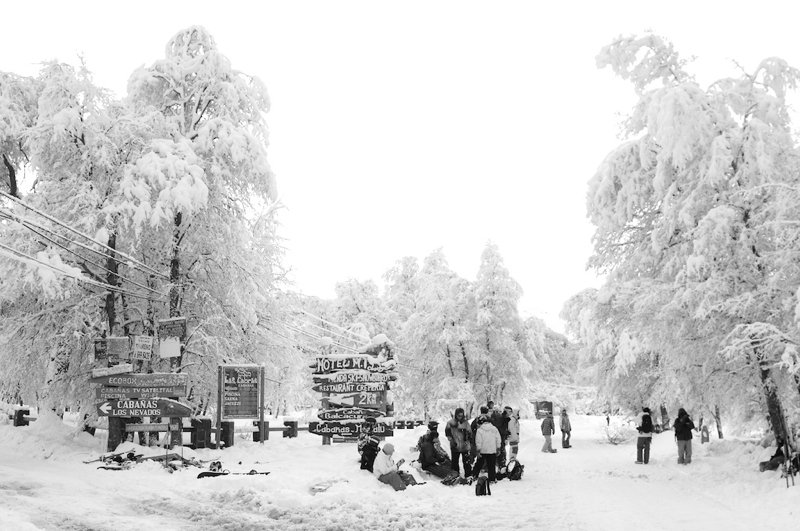 Here we are waiting for the bus after waking up to find almost a meter of blower Andean pow. At this point the stoke level was through the roof.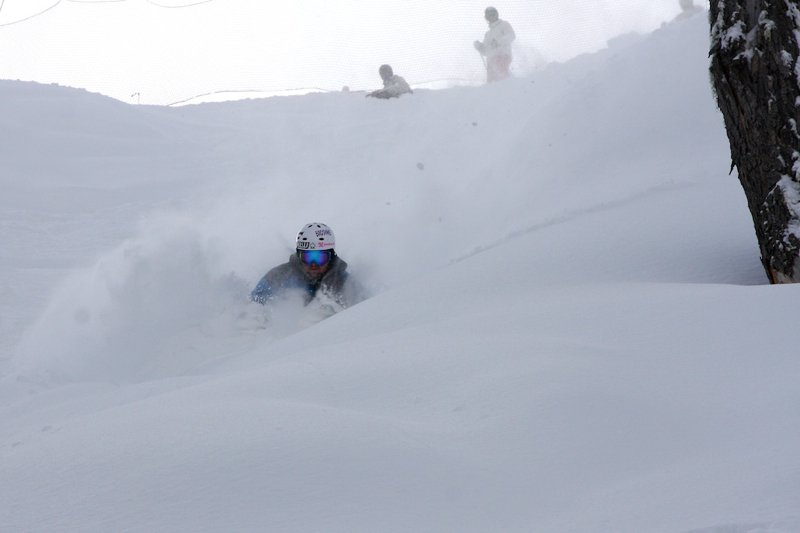 When we arrived at Termas and saw what the storm had left behind, it was game on! Here, camper and NS member Alex sinks up to his chest. I heard him say multiple times that this was the best day of his life. It made me happy to have shared such a special day with him.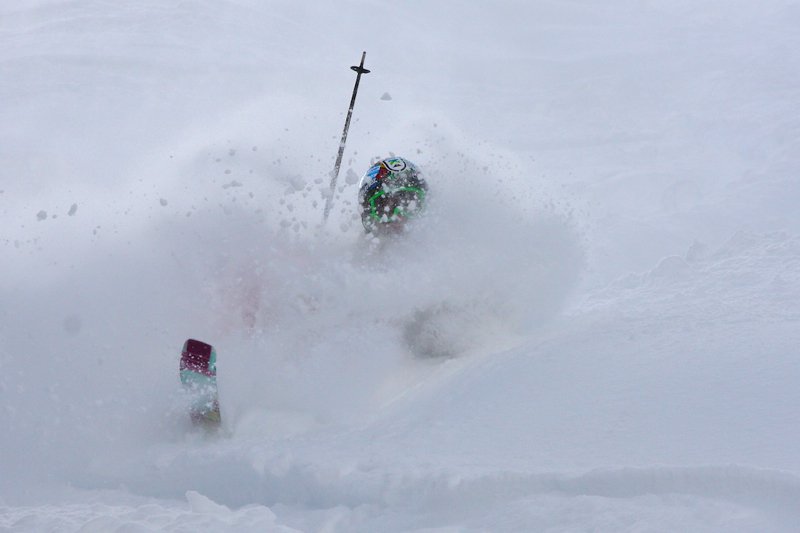 Camper Brian gets engulfed with snow. If you're not used to it, skiing deep pow like this is very challenging. I was so proud of the kids for charging hard all day and absolutely slaying the mountain.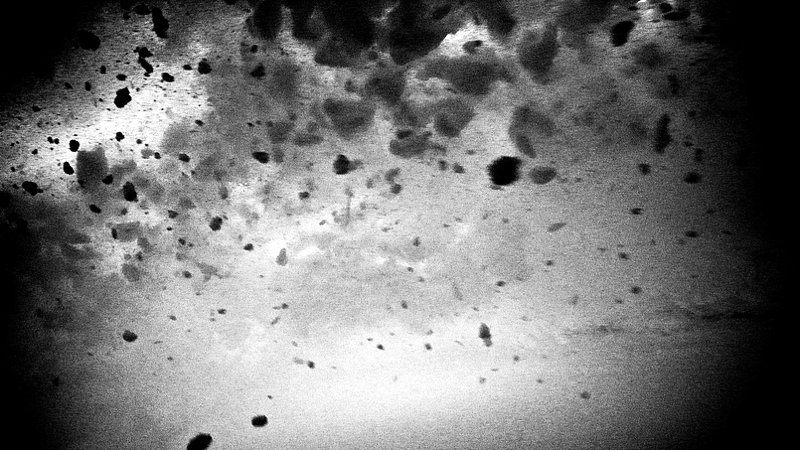 The White Room is such a lovely place to be. Sometimes the view is obscured by massive amounts of snow all up in your face. We spent an entire day in the White Room. We were truly blessed.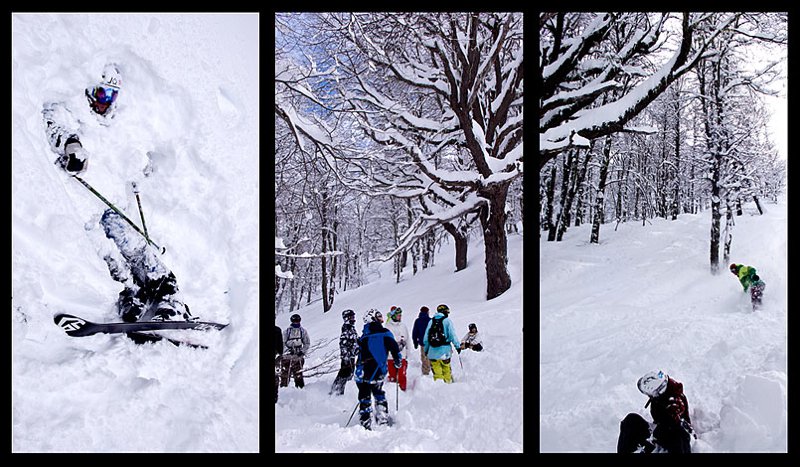 During times of poor visibility in the alpine, we retreated to the Japan trees where the snow was insanely deep. Not a lot of ski resorts in Chile have tree skiing, which is what makes Termas so special.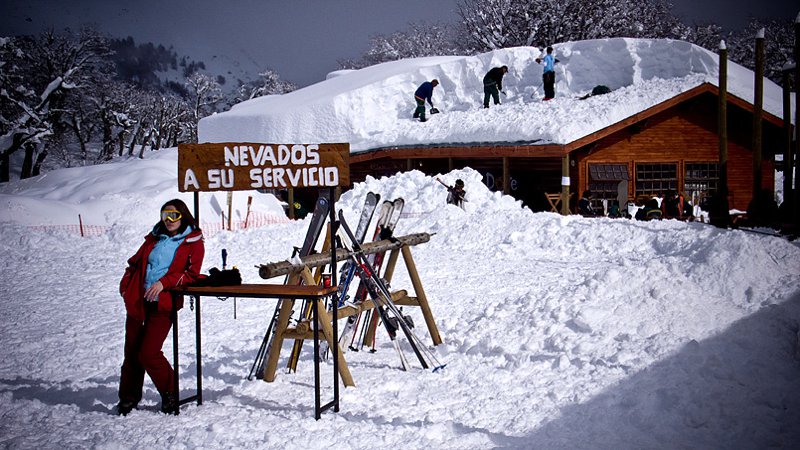 Chilling at Chillan! There wasn't any snow there (end sarcasm).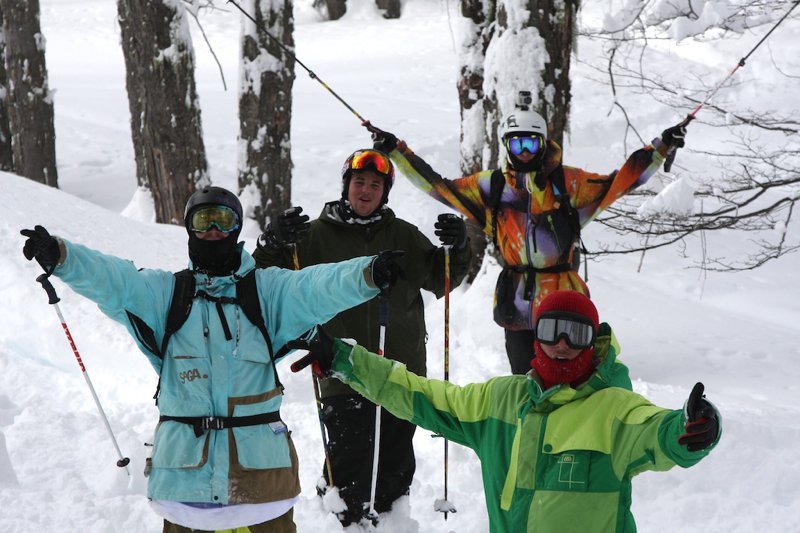 Nobody could believe what was happening. We were so pumped to have had so many epic pow days with the deepest and best day falling on the last day of the session. We couldn't ask for a better way to end what was probably the best session in the history of the camp.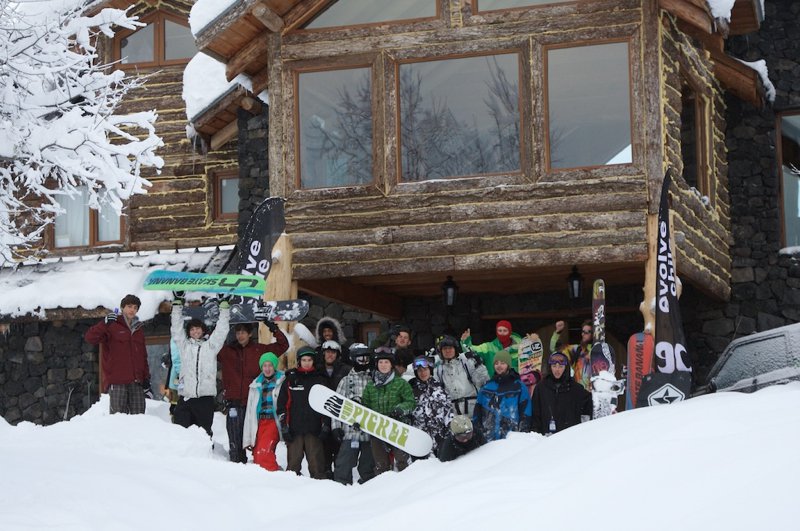 The crew, posted up in front of Roca Negra after an incredibly successful first session. Everyone's expectations were surpassed beyond belief.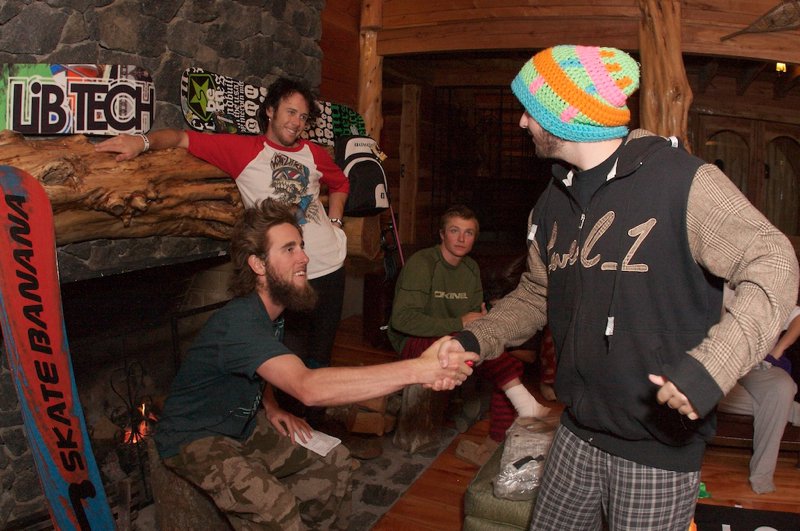 On the last night, we gave some gear away to the happy campers. I think everyone was a little sad that the session had come to a close. Many great memories and friendships were created that will last a lifetime.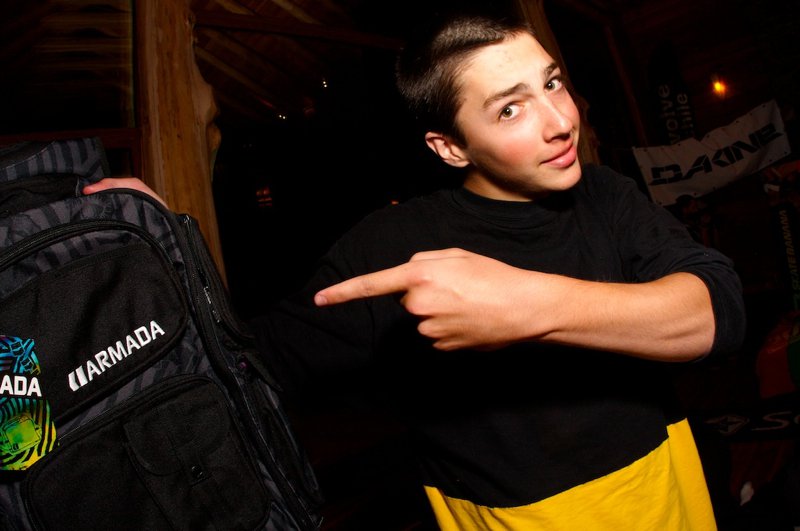 Nick is hyped on his Armada bag. He was still buzzing from the epic day of pow slayage.
Session 1 at Evolve Chile was a huge success. We're presently a quarter of the way through Session 2 and I'm still day dreaming about all the ridiculous powder we scored. The conditions were as good as they come, the setting was outrageous, and we had a solid group of kids. What more could you ask for? I'll definitely be remembering this session for the rest of my life. If you have the chance to attend Evolve Chile, don't miss the opportunity; you just might have the trip of a lifetime!
Evolve Chile Session Uno - Termas de Chillan from daniel on Vimeo.
Dangerzone Season 2 Episode 23 - "Cribs" from Nick Visconti on Vimeo.
Evolve Chile with Ian Provo & Campers from daniel on Vimeo.
Stay tuned for more from Evolve Chile. We just wrapped up two epic days of surfing on the coast of Chile, and now we are back in the mountains at Valle Nevado to continue the pow mission. The good times just keep on rolling!