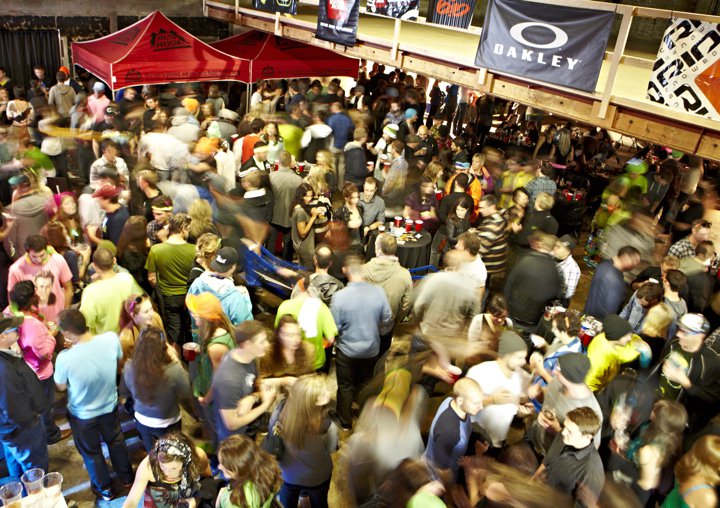 Last Friday marked a decade of fashion, culture and sport for evo as we celebrated our 10 Year Anniversary with our nearest and dearest 1500 friends, family, customers and business partners at the Fremont Collective in Seattle, Washington.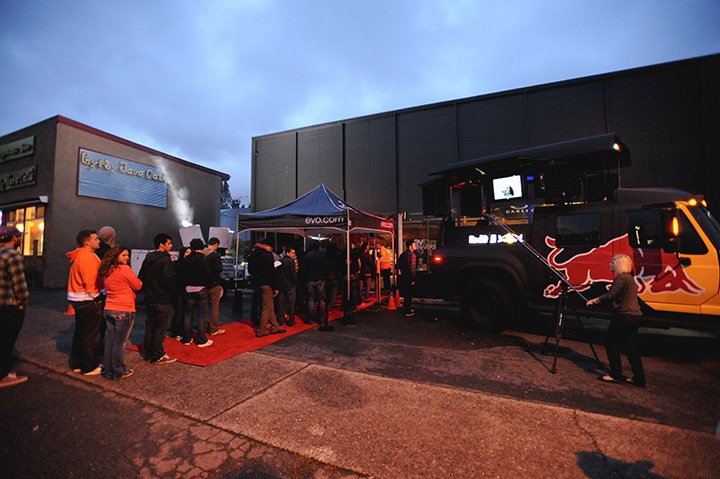 It had been awhile since we've thrown a party of this scale and we weren't really sure what to expect for attendance, but approximately 1,500 people, 20 kegs, 2 DJ's, 1 hip hop act,  a silent auction and 1 mechanical bull later, we were overwhelmed with the love and support that our extended family showed by joining us for the night.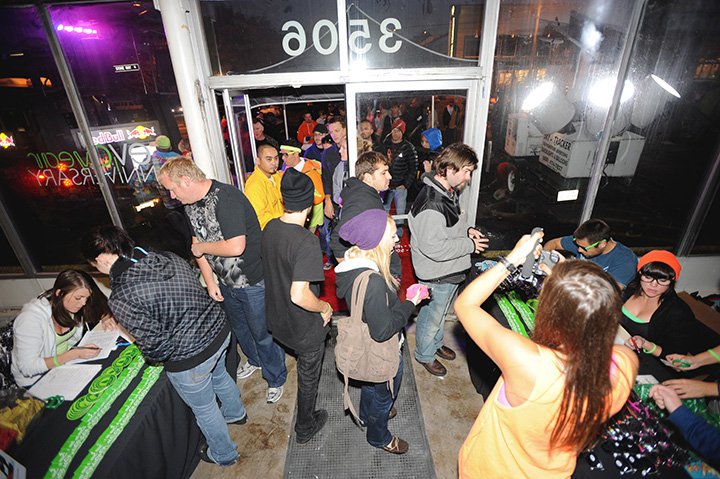 Photo by Paul Israel
By 6pm when doors were supposed to open we already had a line of folks eager to get last minute tickets at the door. We were a bit behind in getting those doors open, but for everyone who waited, THANK YOU!  Hopefully the Red Bull MTX and the stocked SPY Optics bus kept you entertained??
Photo by Paul Israel
Once in the doors neon clad partygoers hit up the Red Hook bar and made their way to catering where they downed some incredible treats from Revel, New York Cupcakes (check out their new location on Madison!) and Top Pot Donuts.  I never made it to the Revel table but heard there were these incredible sliders and chai tea/apple pie desserts?? Hopefully some of you got some!! After stuffing themselves, folks made their way to the Bluewater Vodka bar and House Wine bars for more libations.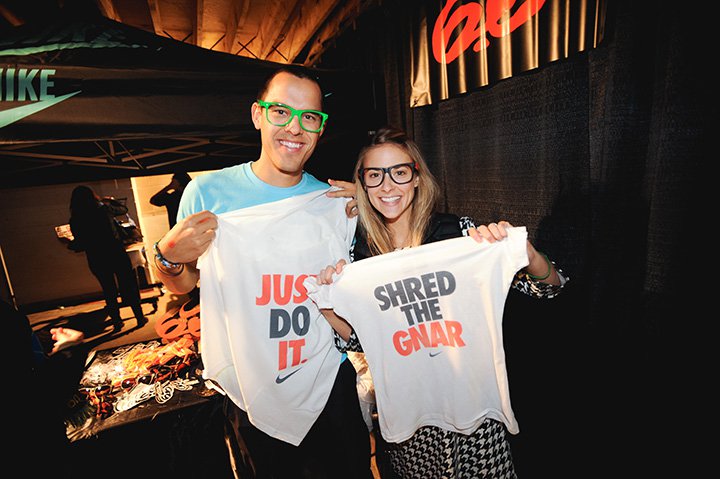 Photo by Paul Israel
Peppered throughout the 25,000 square foot warehouse space Burton, Nike, Ride Snowboards, Gore-Tex and Skullcandy kept partygoers entertained.  The crew from Nike brought down a t-shirt screening machine for the night, Skullcandy had artist Son Duong on site collaborating on an incredible 20ft x 10ft piece right next to the dance floor with local artist Justin Kane Elder. Burton classed the joint out with a branded cocktail bar, candles and all! GORETEX showed off some of the tech behind their product on site with a little interactive game. Last but not least our friends at Ride Snowboards rolled in with a mechanical bull and people competed for the best time to win prizes.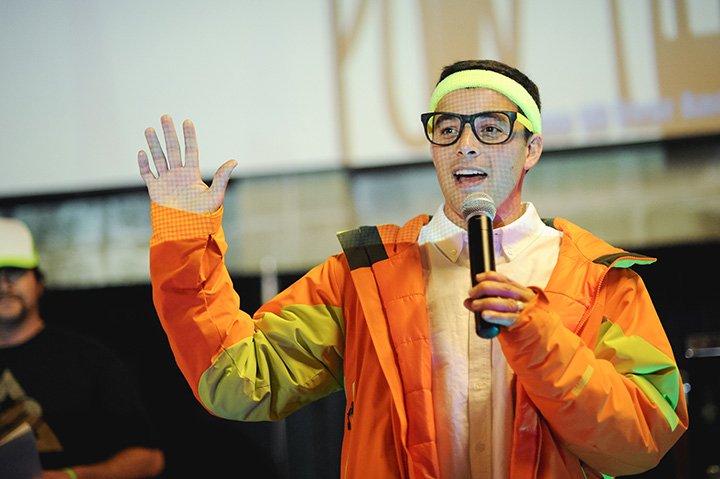 Photo by Paul Israel
For those who got around the entire venue, they most likely threw down a bid on some items in The Service Board's silent auction.  There were outerwear kits from Oakley, Burton, Nike, Armada, Ride, Salomon and The North Face, goodies from all kinds of friends like Contour, Dakine, Smith Optics, Bonfire, Skullcandy, Lucky Devil Tattoo, New York Cupcakes and more…but the prizes that really took the cake so to speak, were the resort packages from Whistler Blackcomb, Mt. Bachelor, Crystal Mountain, Stevens Pass, Red Mountain and Summit at Snoqualmie!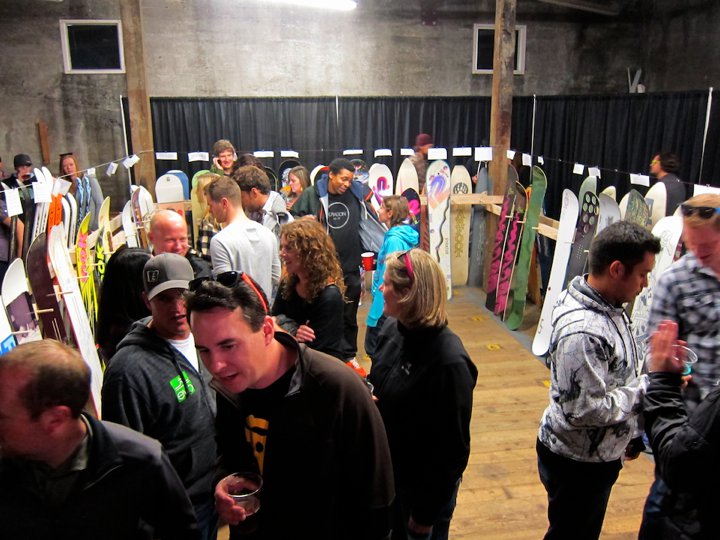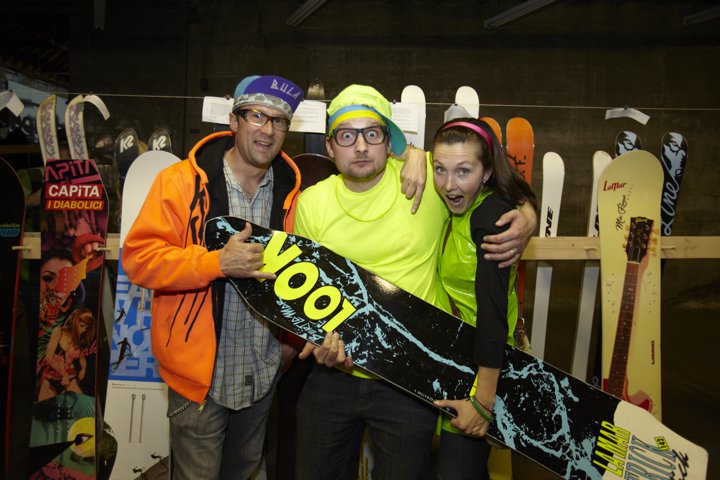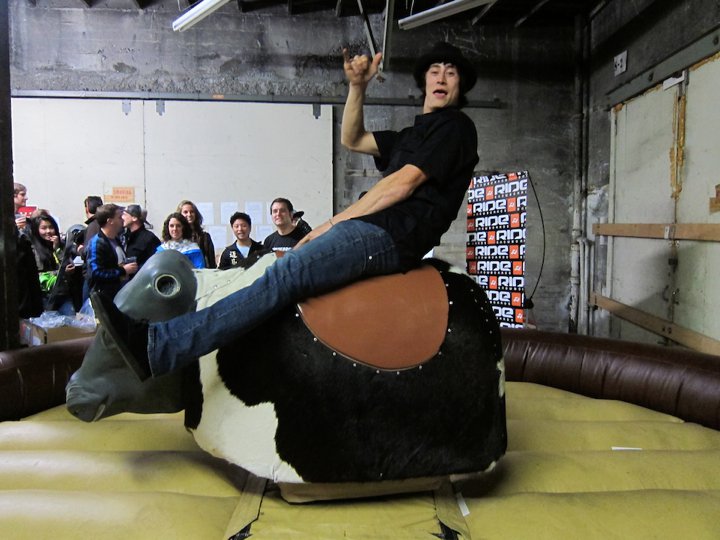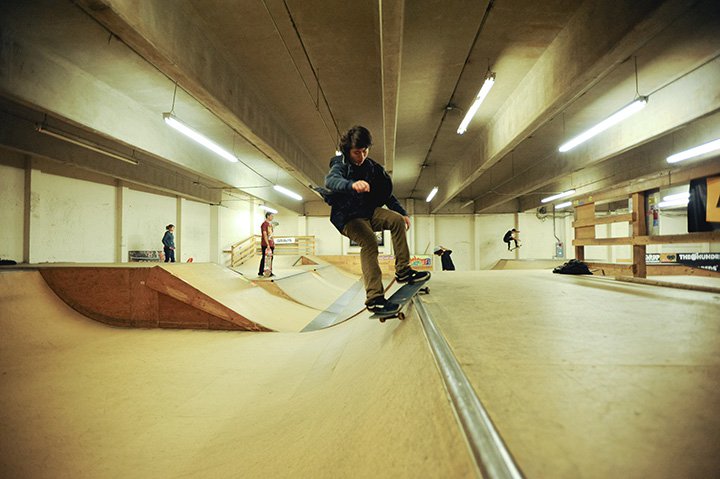 Photo by Paul Israel
If you didn't see any of this odds are you were most likely stuck at the bar, down at Innerspace Skate Park jamming, geeking out over the Rare and Vintage snowboard installation or at the USNAPS photobooth all night. Check out the photobooth photos here!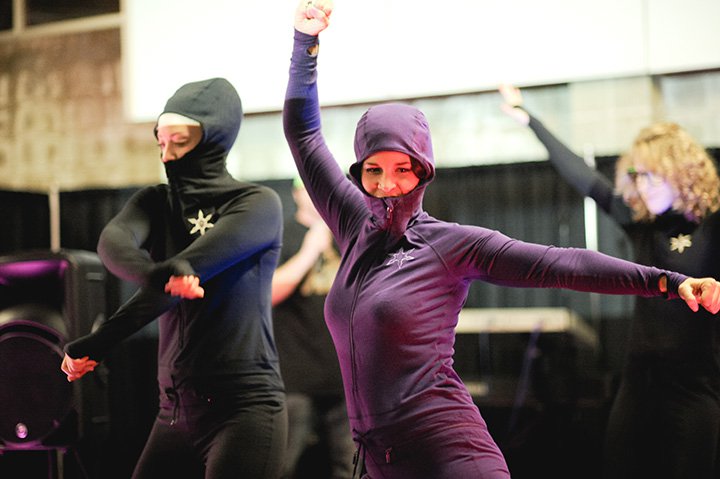 Photo by Paul Israel
Well, the night was mellow as people got a chance to catch up and get eachother psyched on the coming winter season, but everything really started to get going when emcee Mike Powell introduced Bryce and got our 2nd Annual Fashion Show going.  We featured a handpicked assortment of outerwear to grace the runway with pieces from Patagonia, Holden, Oakley, Salomon, Bonfire, Mammut, The North Face, Burton, and more.  The show was fast paced and almost a tease for those really interested in dialing in their wardrobe for the season, but the models did their best and even took a short "ninja battle" break as they rocked their Airblaster Ninja suits.  For more info on the outerwear seen in the show definitely check out our print catalog or visit http://www.evo.com.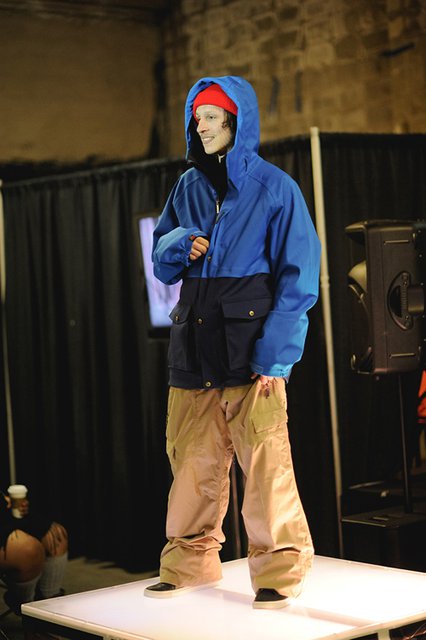 Photo by Paul Israel
After the fashion show some mentors from The Service Board took to the stage for a little intro and short performance from Mili C and Khingz as they warmed up the stage for Fly Moon Royalty! Most of our guests hadn't heard of them yet, but having just come off a show from the City Arts Festival, Bumbershoot, frequenting KEXP and perfomed at the Dobay Festival, we were confident that they were going to rock the crowd…and rock they did.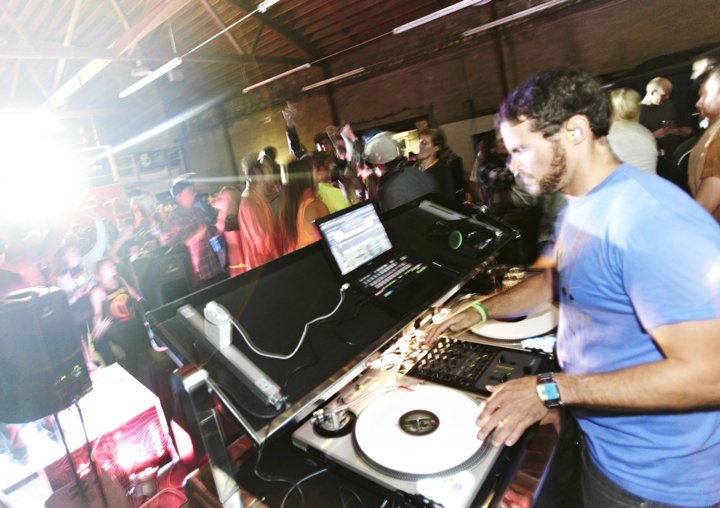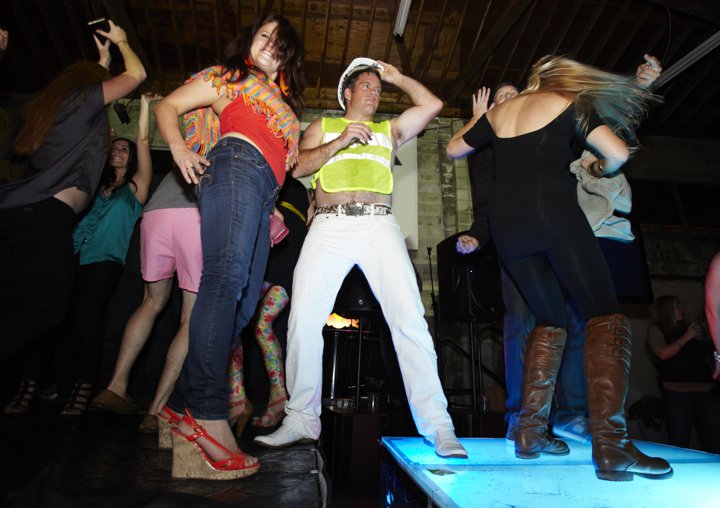 The night continued on with an incredible dj set by San Francisco native DJ Solomon as his dance beats drew the crowd to the floor, onto light boxes and even the stage! It was too much fun to really sum up in words, but for everyone who made it out, thank you for celebrating with us…and we look forward to the next 10 Years!!!