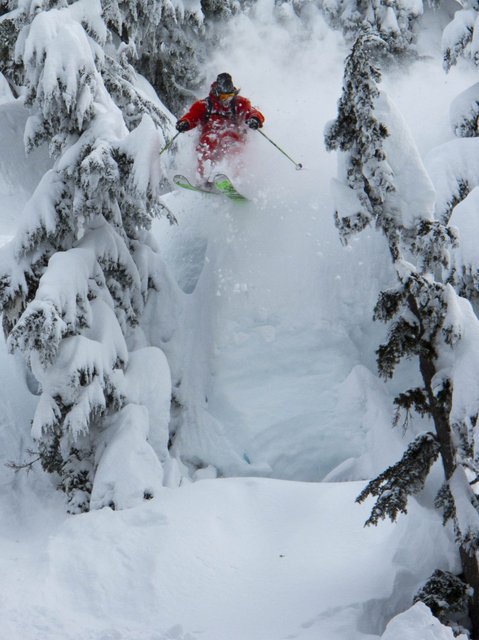 I thought it could be cool to post some photo's from my season. I purchased a Canon G10 last fall and used it tons this past season. I had a lot of fun shooting all my friends. Good thing is there is never any shortage of good skiers to take photo's of. I really enjoyed taking shots all season long and I feel that my photography is getting better.
I'm going to start posting photo's and tell a bit of the background behind the shot.
First up is Charley Ager. This shot was taken in early March in the Whistler Backcountry. We set out after a big storm in hopes of hitting something in the alpine. When we finally got up near tree line it was fogged in and there was no chance of shooting anything in the open. We went back down the mountain below tree line into the bigger timber. It stayed cold so the snow was very good. We ended up lapping between some switchbacks in the sled roads. Really easy laps and really great snow. It turned out to be an awesome day and quite a few shots ended up making the movie. It shows that it's always worth it to go out and give it a shot.
Charley is one of the easiest guys to shoot. This shot is him enjoying some pillows and getting some face shots.