Today's Giveaway, An Analog Flannel and a RPZN COC Hoody.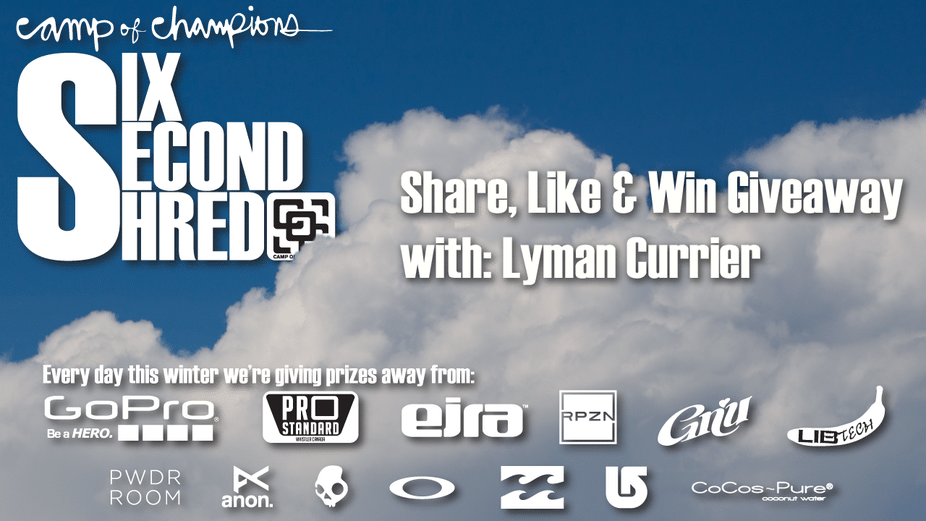 How To Enter?
Head over to The Camp of Champions on Facebook
Share this Six Second Shred of Lyman Currier.
Like Camp of Champions
Like Pro Standard Camera Mounts
Like Eira Ski,
Tag three friends
Subscribe to our newsletter if you want a chance to win 4FRNT Skis, a Lib Tech or GNU Snowboard and other cool prizes. We're giving stuff away all winter to people on our list.
If you want to have more fun this summer in the best summer park, packed with the best pros as your coaches, hit up CampofChampions.com