Rome at Windells. (l to r) Staale Sandbech, Laurent-Nicolas Paquin, Marketing Expert Ron Faverty and Filmer Leland McNamara.
Well, here is your chance. It may seem unlikely that basketball is one of the favorite activities at Windells, but stepping onto the makeshift court by the Heshin' Delicatessen is an every day occurance as campers, coaches and staff all jump in line to play knock-out during the session. Spontaneous knock-out games happen frequently and oftentimes, sponsor will show up to hand out prizes to the top players or funny granny-style shooters.
Session 3 was the Rome Team Session and Laurent-Nicolas Paquin and Staale Sandbech got their dribble on in the biggest knock-out game Windells has ever had. The line of players wrapped almost all the way to Dex's Shop! It was crazy and super fun. Campers won Rome tshirts and sunglasses from the Rome Team. LNP did pretty well, but Staale made it almost to the end of the game. You won't catch Laurent and Staale playing basketball very often, so the campers were stoked to play knock-out with the guys. More photos after the jump.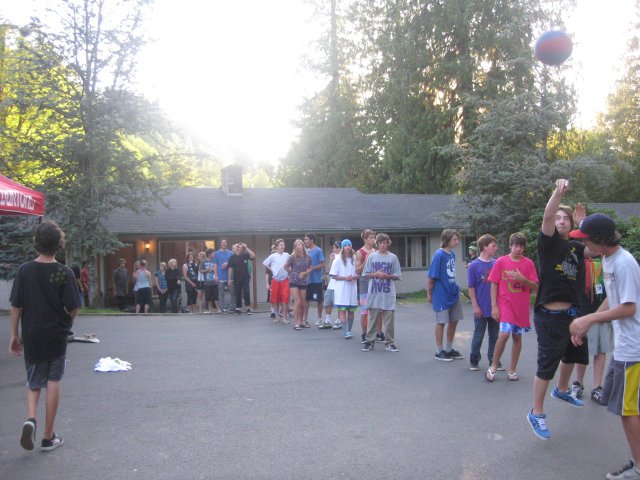 This is only the start of the line. Biggest game of knock-out!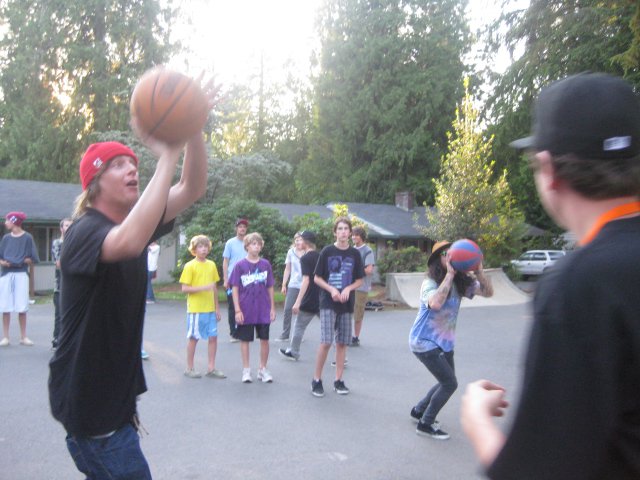 Rome Team Filmer, Leland is pretty tall and he had some skills.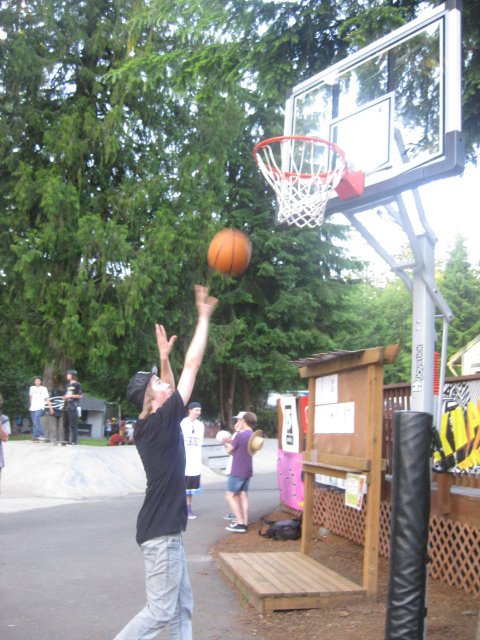 Staale is from Norway and despite soccer and cross-country skiing being much more popular sports to grow up doing there, he made it really far in knock-out.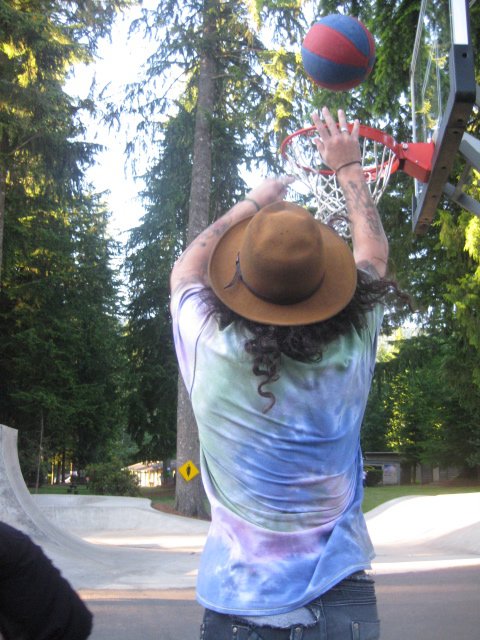 Laurent. This was a make.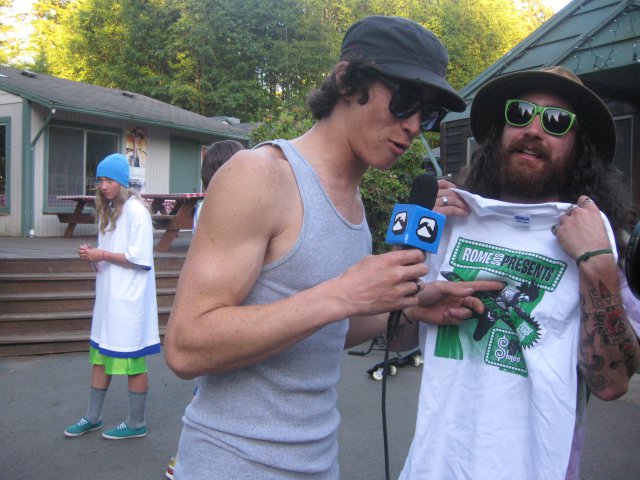 Coach Austin Hironaka interviewing Laurent about the Rome tshirt, which features an image of Laurent.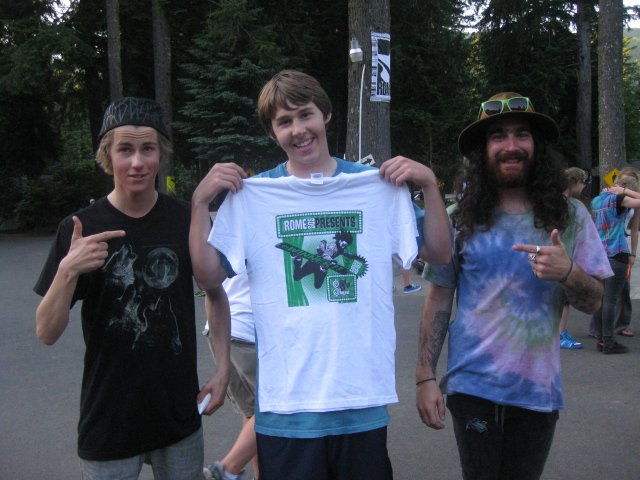 Staale, the Rome knock-out winner, and Laurent.
No related posts.